Did you encounter Snapchat keeps stopping Android error? Looking for unfortunately, Snapchat has stopped solution. If yes then don't worry as this blog will definitely help to fix the issue.
In our daily life, we use smartphones for several purposes. And countless social media apps are used to connect one person to another. However, the Snapchat app is one such social media app used by billions of users all over the world.
But, there are several Snapchat users who have reported that while using this app "unfortunately Snapchat has stopped" error is displayed. So, if you are also encountering this error message then no need to panic. In this article, I will guide you on how to fix unfortunately Snapchat has stopped.


Quick Fixes
Why Does Snapchat Keep Stopping Android?
Snapchat keeps stopping errors occurs due to several unexpected reasons, some of the major ones are listed below:
Due to the cache files of the app.
Outdated Snapchat application.
Installation of the faulty applications on your device.
Because of poor/weak networks, etc.
How Do I Fix Unfortunately Snapchat Has Stopped?
In order to fix Snapchat keeps crashing Android, follow the below-working solutions one after another.
Solution #1: Restart The Snapchat App
Whenever you receive any kind of error message related to any social media app on an Android device then the first thing you should do is, restart the app once.
These are the steps that you need to follow:
Step 1: Open the Snapchat app on your device and choose it
Step 2: You may also move to Settings then Apps
Step 3: Now, again choose Snapchat and simply tap Force Close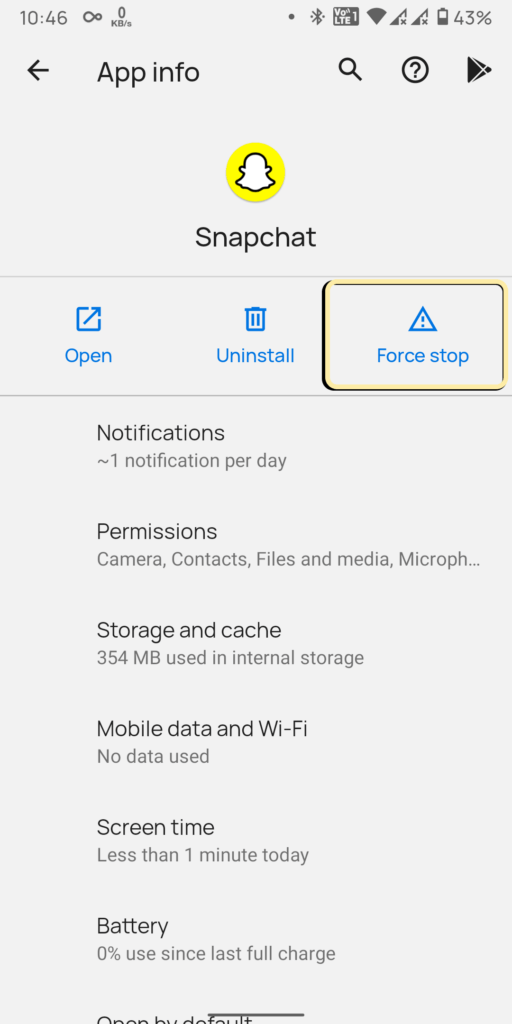 Step 4: At last, open the Snapchat app again
This action may help you to get rid of this error.
Solution #2: Check Your Internet Connection
Sometimes, a poor or weak network connection is also responsible for the occurrence of such errors. It's not a bad idea to check out the internet speed whether it is fast or slow.
If it is fast as usual then the problem is not with the internet connection.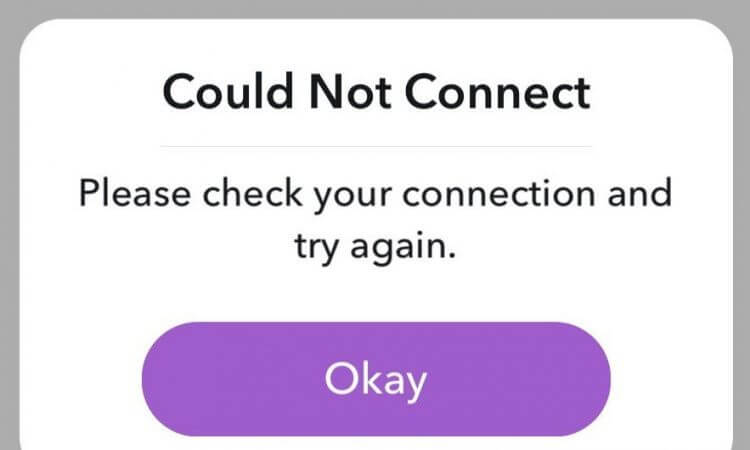 Solution #3: Make Sure Your Snapchat Is Updated
Oftentimes, it happens that when the app is not up-to-date to its latest version then you may come across this kind of error message. So here you need to make sure that your Snapchat app is already updated.
Here's how to do so:
Go to your Google Play Store app and tap on three horizontal lines
Now you've to tap on "My Apps & Games"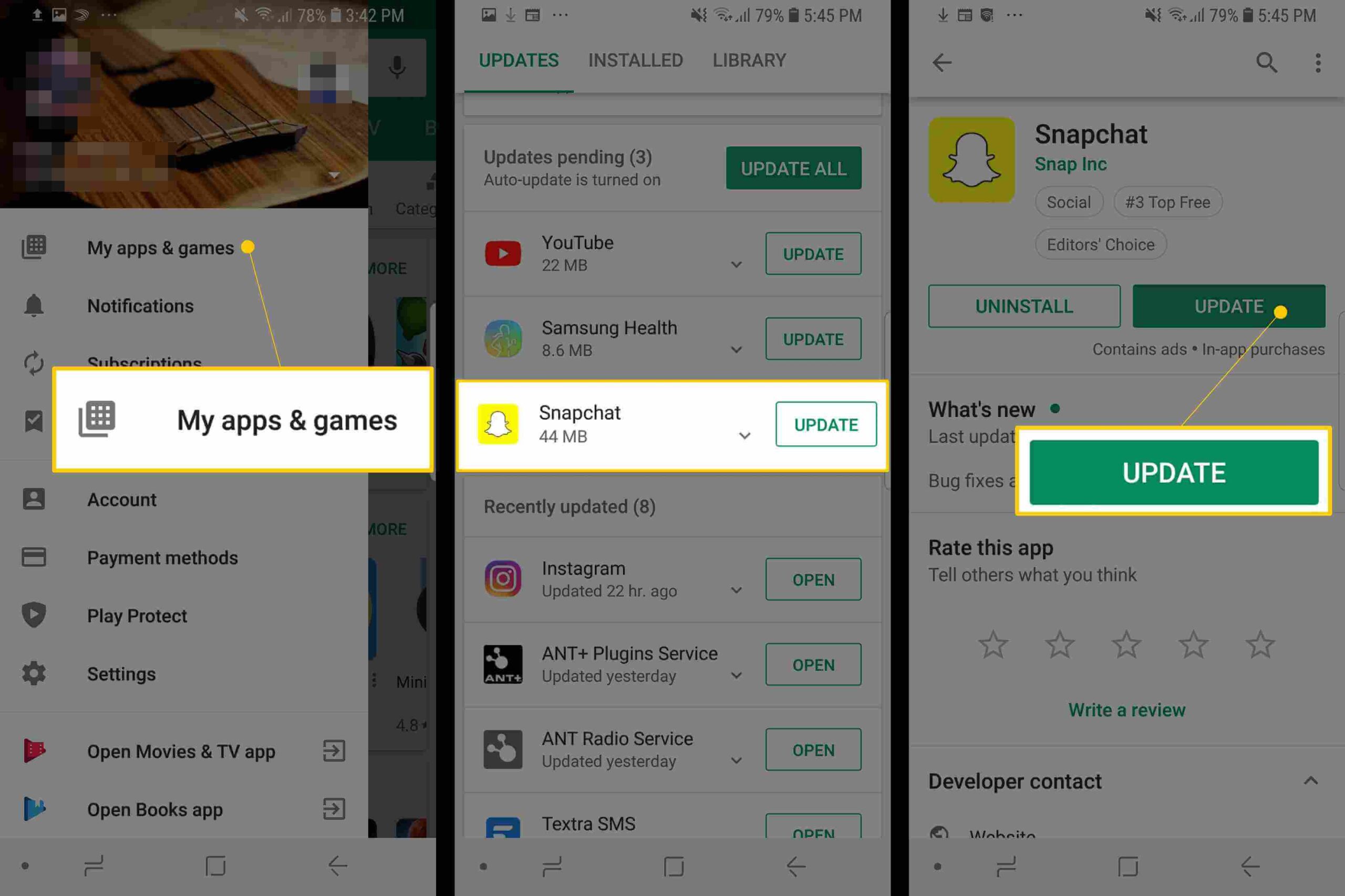 Here you have to search for the Snapchat app
Check if any update is available here, Tap on
Solution #4: Re-login To The Snapchat App
If you are getting the error message continuously then the simple way is – log out from the Snapchat app and log in again into it. It might happen that due to the server issue, you are receiving this error.
But login in again into the app will reset the server-side problem which is connected to your personal account. Once you do this, check whether the issue is resolved or not.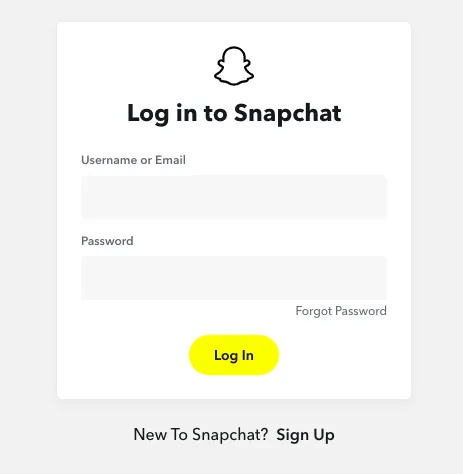 Solution #5: Clear The Cache & Data Of The Snapchat
Try to fix the issue by clearing the cache files of the Snapchat app. Sometimes, you may get such an error if the cache or unwanted files are not cleared at a time.
How to clear the cache files of the app, here is the step-by-step guide:
Step 1: Open your phone's Settings then go to Apps
Step 2: Now view the contents of the ALL tab
Step 3: This time you have to look for Snapchat & simply tap on it
Step 4: Again tap Storage then Clear Data & Clear Cache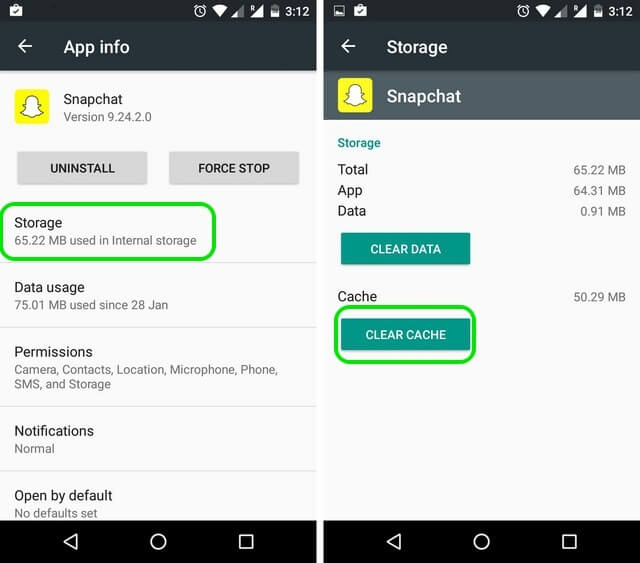 Step 5: Lastly, Restart the device.
Solution #6: Check For The Software Update
You may encounter such kind of error if the software is not updated on Android. Updating the device software might help you to get rid of unfortunately Snapchat has stopped the error.
First, open your Settings app, then go to a Software update or About phone. Here you will see if any update is available. Proceed further and update your device without any delay.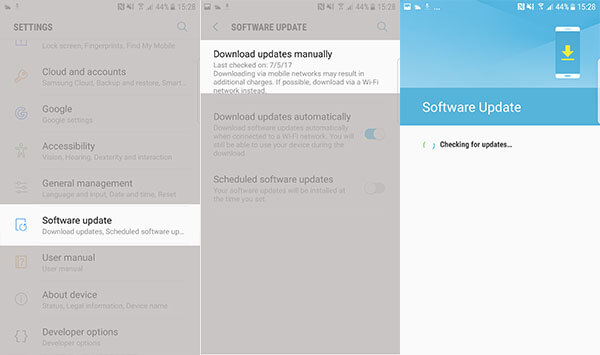 Solution #7: Reset The Network Settings
Because of the problem with the current network configuration, you need to reset the network settings to resolve the Snapchat error.
Now, start following the below-given steps as directed below:
Step 1: Open your phone's Settings app then go to the Apps section
Step 2: Now, click on General Management then Reset >> Reset network settings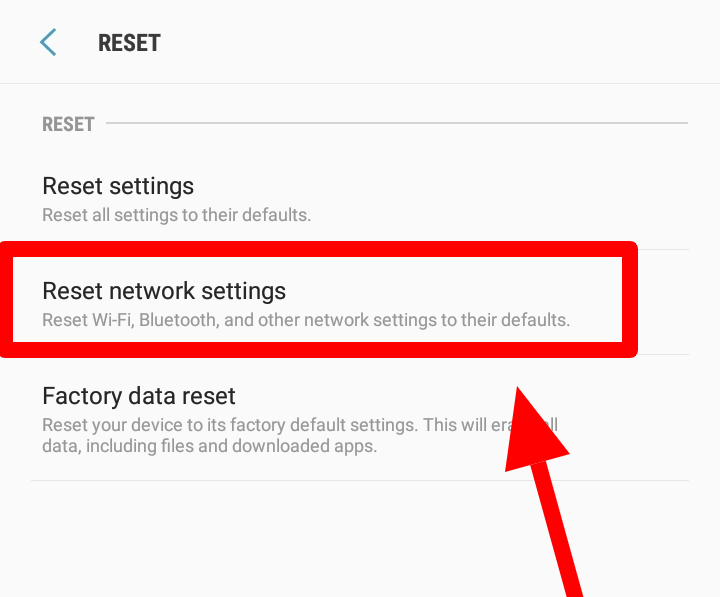 Step 3: Again tap on Reset settings
Step 4: Simply, enter the PIN if you've set it
Step 5: Next, tap on Reset Settings.
Step 6: After completing the process, you'll get the confirmation window.
Solution #8: Reinstall Your Snapchat App
Another best method to fix Snapchat keeps crashing Android is to uninstall the app and re-install it again.
Open Settings then go to Apps
Choose Snapchat then uninstall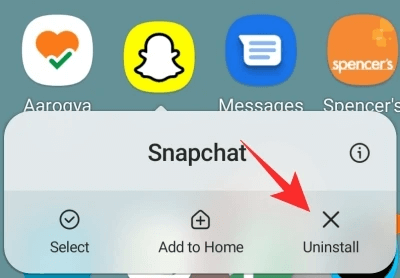 Then, go to the Play Store & search for the Snapchat app
Tap on Install to install the app again.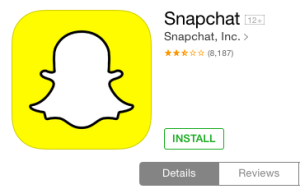 If this technique won't work, then try the next one.
Solution #9: Uninstall The New Apps
Have you recently installed any app after which you are observing that unfortunately, Snapchat has stopped error has appeared? If yes then most probably the recently installed app is responsible for this error message.
Well, in such a situation you need to uninstall the new app immediately in order to get rid of this issue.
Solution #10: Due To an Unsupported Device
Snapchat doesn't support some Android devices because they're incompatible with it. And as a result, you can face unfortunately Snapchat has stopped error on Android.
So, in this case, you should try to access the Snapchat app on any other phone or device.
Solution #11: Perform Factory Reset On Android
If you're still unable to fix Snapchat keeps crashing Android error then you have the last option to fix the issue – perform a factory reset. However, this action will delete every data from your device but a factory reset will help you to troubleshoot this error.
Before performing this method, you must save the backup of your essential data.
Here is how to perform the factory reset on Android:
Step 1: Open your phone's Settings app and make tap on General Management
Step 2: Now again tap on Reset then select Factory Data Reset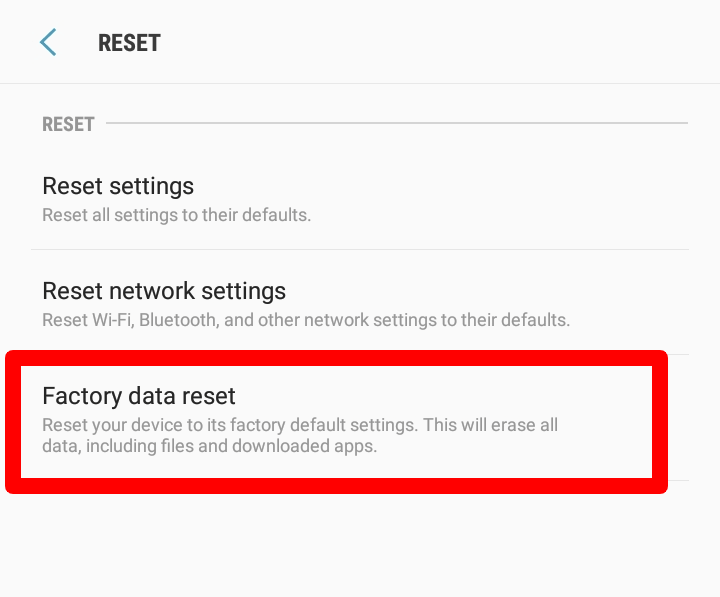 Step 3: Read out the given information and make tap on Factory Reset to continue
Step 4: Lastly, hit on the Delete All option. to confirm the process.
Solution #12: Go For Android Repair Tool To Fix Snapchat Has Stopped Error
If all the above methods fail to get you out of the error then I will suggest you go for Android Repair software. This professional repair tool works effectively to fix Snapchat keeps crashing Android. This is easy to use and can tackle the situation without any issues.
The powerful software has the ability to fix any kind of error and make the app works normally as before. Other issues it can fix include settings has stopped, Facebook has stopped, screen overlay detected, Netflix not working, and many more. Therefore, without any delay, simply use Android Repair software and get rid of Snapchat has stopped Android errors.
Android Repair- 1 Click Repair Tool For Android
Easily fix any kind of issues or errors on Android by 1 click repair tool. Fixes any Android error without hasslefree:
Ability to fix several Android system issues or errors like Black screen of death, apps keep crashing, stuck in boot loop etc.
Helps to make Android system back to normal without any skills required
Has the highest success rate to fix any types of Android errors

Time To Verdict
In the end, I hope the above troubleshooting ways will help you to know how do I fix unfortunately Snapchat has stopped the issue.
Though, you can try any of these methods to solve your Snapchat keeps crashing problem, all of them are very effective. For a quick and easy solution, go for the Android Repair tool.
Hopefully, you find this post helpful and useful.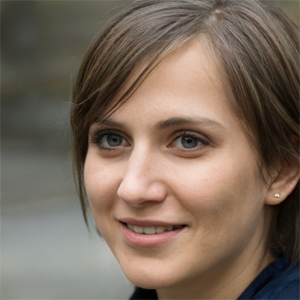 Kim Keogh is a technical and creative blogger and an SEO Expert. She loves to write blogs and troubleshoot several issues or errors on Android and iPhone. She loves to help others by giving better solutions to deal with data recovery problems and other issues.