Have you encountered an Android keyboard not working properly? Are you looking for fixes for it? If yes then you are not alone to come across this error.
It is known that Google keyboard is the most used keyboard app for Android & iPhones. But sometimes, the Gboard does not work properly and displays an error message. If your Gboard keeps stopping/freezing/crashing or does not open then this article is for you.
Here, you will come to know some of the best and most effective ways to fix Google keyboard not working on Android phone.
How To Fix Google Keyboard Not Working On Android
Without wasting much time, let us go read further and check out all the methods to solve Gboard not working on Android.
Fix 1: Restart Android Phone
When you run a lot of apps in the background at the same, the Google keyboard may stop functioning. You can fix this by restarting your device. Restarting will clear all the glitches of the app or erase the app that runs in the background of your device.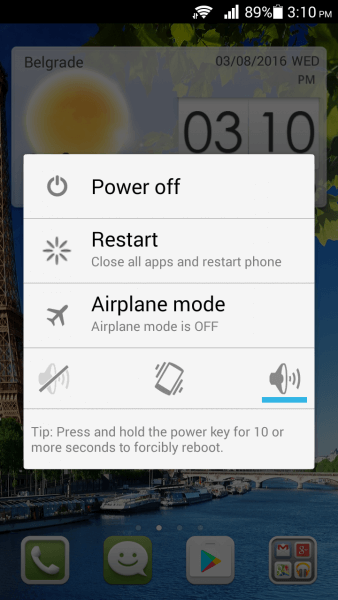 But if restarting does not work for you then move to the next solution.
Fix 2: Force Close Gboard App
The next step is to force close the Gboard app if it stops working. By force-stopping, you can erase Gboard's temporary settings and restart the process after launching the app again.
Follow the steps to force close Gboard:
First, go to the Settings menu
Look for Apps and tap on it
Now, look for Gboard
Next, click on Force Stop and press OK to confirm.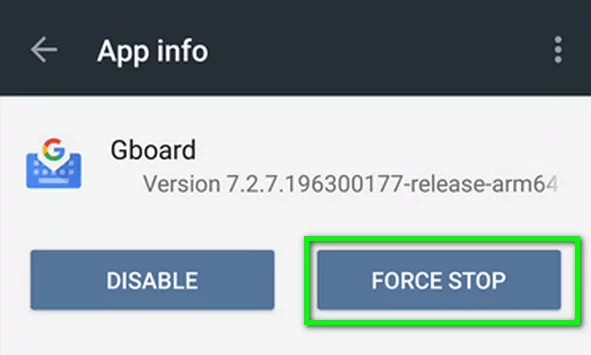 Now open the app to use your Gboard and see if your issue has been resolved or not.
Fix 3: Disable/Re-enable Gboard App
Turning on and turning off Gboard can make the app work finely on your device. However, you can also update your Gboard to work smoothly without any issues. Go to Settings > then System > after that Languages & input option > click Manage keyboards on your screen.
For Samsung Galaxy devices:
Open Settings
Then, go to General Management
Next, tap on "Keyboard list and default" as shown on the screenshot below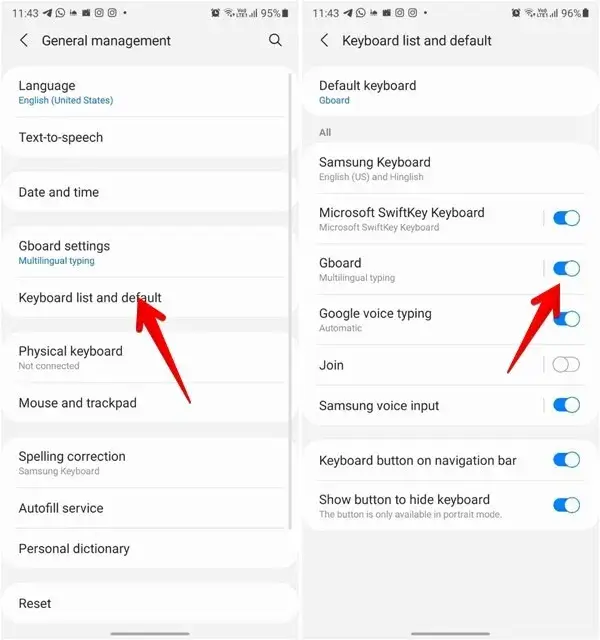 If you found Gboard is turned off, turn on it and if found turn on, turn off it. After waiting for a while, turn on it again.
Fix 4: Switch to Gboard
If your device has multiple keyboard options, you can use Gboard. For that, launch the app, which supports a keyboard > after the popup of the keyboard appears on the bottom of your screen, click on keyboard sign > on the next screen you will see Change input option > choose Gboard from the active keyboards.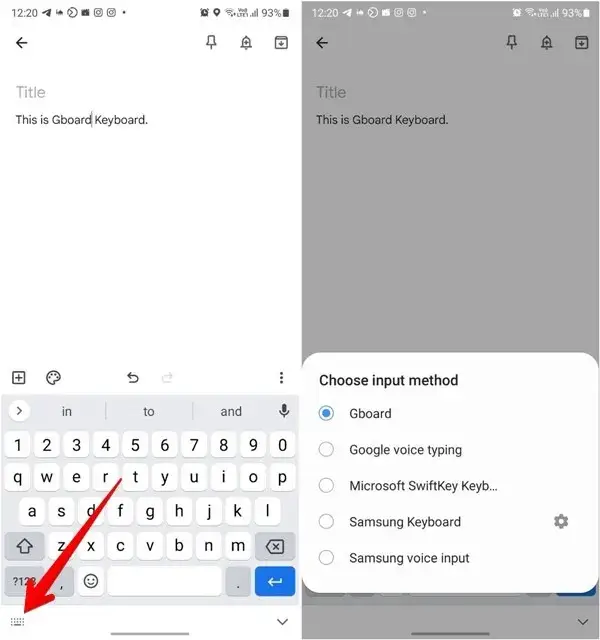 Fix 5: Clear Cache And Data Of Gboard App
Clearing out the cache of Gboard can fix Gboard crashing issue.
Follow the below steps:
First, open Settings and go to Apps to find
If Goboard is not shown on the app list, you can find it in System apps.
After finding Gboard on System apps click on that and open the info screen then click on Clear cache Now, after restarting your device if you see the same problem then do Clear data.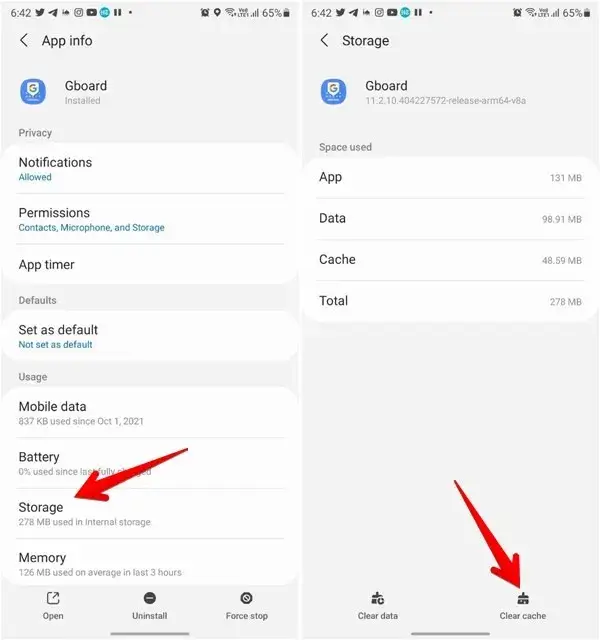 However, no data will be erased from Gboard when you click on clear data. As all the data is synced with your Google account, so when you reinstall gboard app all the data will be re-established. In case you have changed anything on Gboard settings then, it will be reset by default automatically.
Fix 6: Update Your Gboard
If still, Gboard keeps stopping then an update might fix it. App developers roll out updates after some time to enhance the performance of the app and introduce new features. So, update your Gboard to the latest version to fix the issue.
First, open Google Play Store > tap on the Profile icon > click on My apps & games > look for Gboard and click on that > now click on the Update option and wait till the update is complete. Then see whether the issue persists.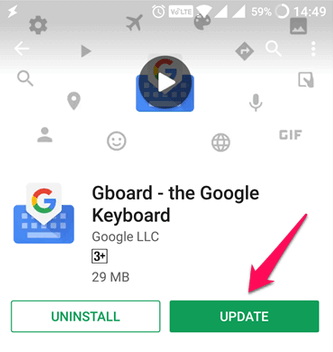 Fix 7: Uninstall/Reinstall Gboard
If the updating Gboard does not help you then you can try to uninstall the app to fix Google Keyboard not working error.
Here are the steps to follow:
At first, go to Google Play Store
Now, click on the Profile icon and move to My apps & games
After that, choose Gboard in the list and click on Uninstall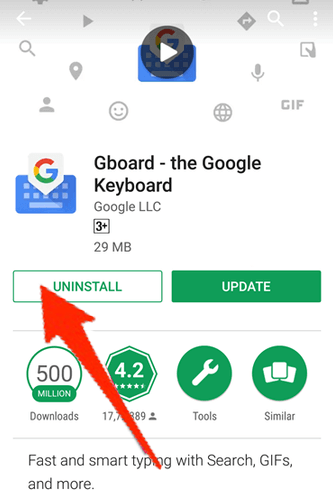 Once the app is uninstalled, find the app and Reinstall Gboard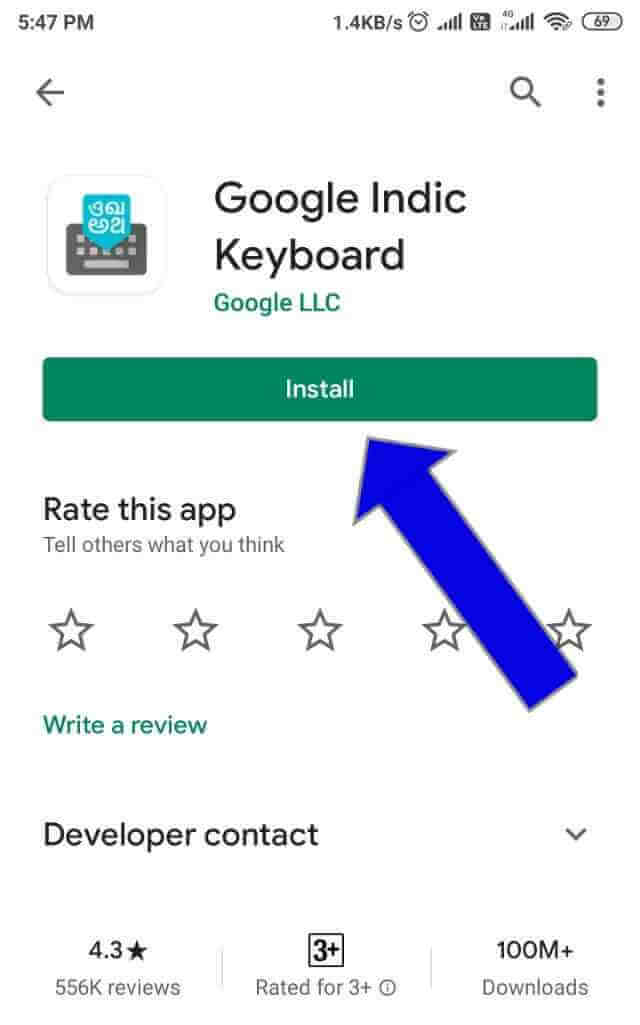 Fix 8: Go To Safe Mode
By entering into safe mode, all the third-party apps will be disabled. If your Gboard which is your system app working properly, then one of your third-party apps is the main culprit. All you need to do is to uninstall that third-party app.
Follow the go to Safe Mode:
Press and hold the Power key of your device
Tap the Power Off option for a while
Reboot to Safe Mode option will appear on your screen, simply press OK.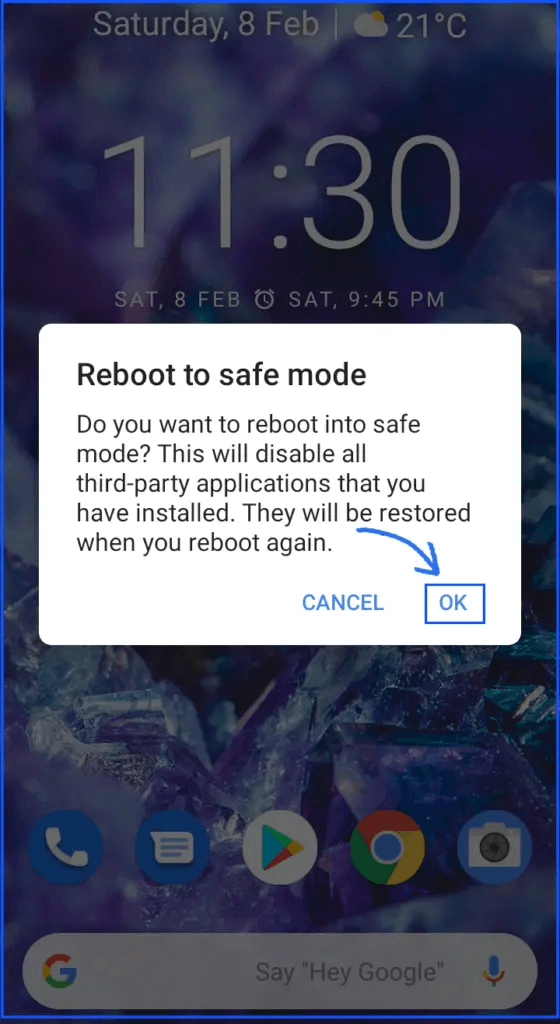 Now check if Gboard is working properly or not. If there is no issue, then restart your device and uninstall the recently installed apps unless you fixed the issue.
Fix 9: Uninstall Gboard Updates
Sometimes due to patch updating, this kind of error can arise. In that case, you need to stop the update for Gboard. This option may vary from device to device.
Follow the steps as guided:
First, open Google Play Store and tap on the Profile menu
Now, click on My apps & games
After that, look for Gboard and click on that
Next, click on three dots and click on Uninstall updates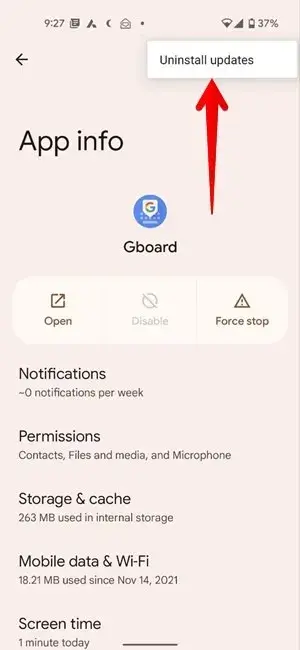 Now, see if the Android keyboard not working issue is fixed.
Fix 10: Reset App Preferences
The next solution is to reset your app settings if the Google keyboard keeps freezing. Although, any changes in settings will be reset to default like permissions, Bluetooth, Wi-Fi, etc.
Here is how to reset app preferences:
First, open Settings on your phone
Then, go to System
Next, click on Reset
lastly, click on Reset app preferences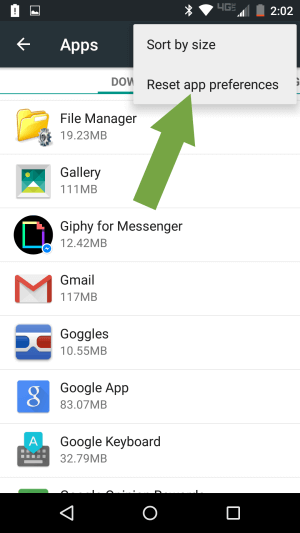 once you reset the settings, now open the Gboard app and look if it works as usual.
Fix 11: Perform Factory Reset
Factory reset is the last option for Android or iPhone if all the methods don't work. But remember, this process will delete all your personal data, so kindly take a backup of your important stuff before performing a factory reset.
Follow the steps to factory reset your Android phone:
First, navigate to Settings
Then move to About Phone
Now, click on the Backup & reset option
Here, choose Factory data reset and then choose to Erase all data (factory reset)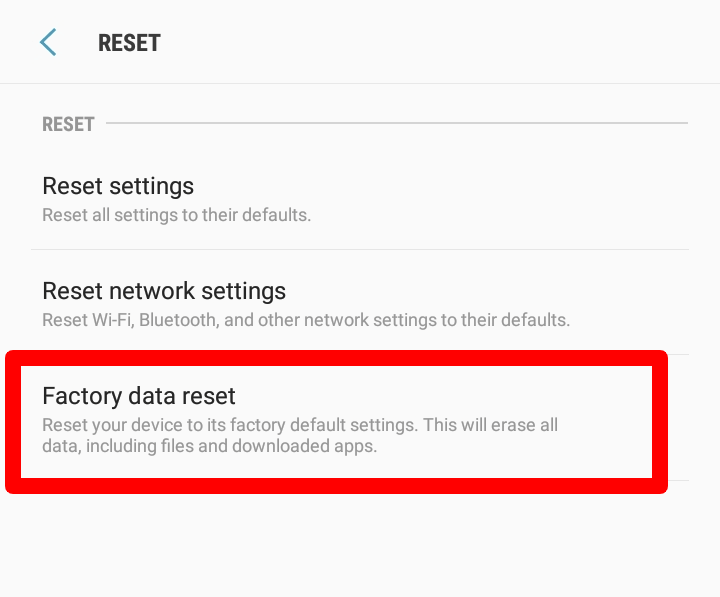 At last, click on Erase Everything. Your device will take some time and reboot itself.
Fix 12: Try Another Keyboards
If the Gboard issue is not yet resolved even after following all the fixes, then it is suggested to use an alternative keyboard to avoid such an error. SwiftKey is also a good option for you. This is a powerful and great alternative for Gboard on Android.
Fix 13: Advance Solution To Fix Unfortunately Gboard Has Stopped On Android
In addition to all the above manual methods, many users look for an automatic way to get rid of the error. In this situation, the Android Repair tool is highly suggested by experts. This is an easy way to fix Google keyboard not working on Android phone and other issues with one click.
Using this professional tool, other issues are also fixed like the black screen of death, Bluetooth has stopped, Android stuck in fastboot mode, dead Android with red triangle, Google app has stopped, and many more.
Therefore, install this amazing repair tool and fix the issue without any problem. Follow the user guide to fix Gboard not working on Android easily.
Android Repair- 1 Click Repair Tool For Android
Easily fix any kind of issues or errors on Android by 1 click repair tool. Fixes any Android error without hasslefree:
Ability to fix several Android system issues or errors like Black screen of death, apps keep crashing, stuck in boot loop etc.
Helps to make Android system back to normal without any skills required
Has the highest success rate to fix any types of Android errors

Conclusion
I hope this blog will help you to fix Google keyboard not working on Android/Samsung phones. If your Gboard is not working or freezing/crashing/stopping due to any reason then following the solutions will help you. Experts also suggest going for Android Repair Tool when users come across any kind of errors or issues on their devices.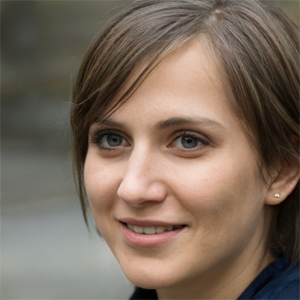 Kim Keogh is a technical and creative blogger and an SEO Expert. She loves to write blogs and troubleshoot several issues or errors on Android and iPhone. She loves to help others by giving better solutions to deal with data recovery problems and other issues.