Is your Netflix not working or loading on Android? Are you seriously looking for why is my Netflix suddenly not working? Wondering how to tackle this error?
Well, we all know about Netflix which is a streaming service used on Android or iPhone via subscription. Through this app, users can watch unlimited movies and TV shows without any interruption from commercials. It works when your device is connected to an internet connection.
But sometimes, users come across "Netflix not working" or "Netflix stops responding/freezing" issues on their devices. This error irritates users as they are unable to watch anything via this app. If you are also one of them and looking for fixes then read this blog. Here, you will get some possible ways to fix Netflix not working on Android phone.
How To Fix Netflix Not Working On Android Phone
Probably, before going through the fixes, you might be wondering why Netflix is not working on my phone. Well, there can be various reasons behind it like a server issue, app not updated, subscription failure, etc.
Though whatever the reasons are, here I have compiled a few best solutions to get out of it. So let's read further.
Fix 1: Restart Your Android Phone
The very first method you can try if Netflix not working is to restart your device. Restarting fixes most of the issues on Android devices. So, you should try it once.
To restart your device:
Long press the Power
Now, click on Restart.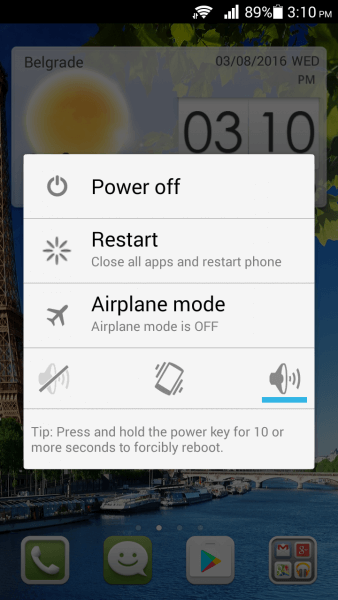 If restarting the device does not resolves the issue then move to the next method.
Fix 2: Restart Netflix App
If restarting the device doesn't work then try to restart your Netflix app. Restarting will refresh the app and clear the glitches, which can solve your issue.
Follow the below steps to do that:
Click on the Recent Apps button to get the list of all used apps.
You can also slide up the screen from the bottom and hold it to get the list of used apps.
To Restart or Close the Netflix app, either click or swipe up on close all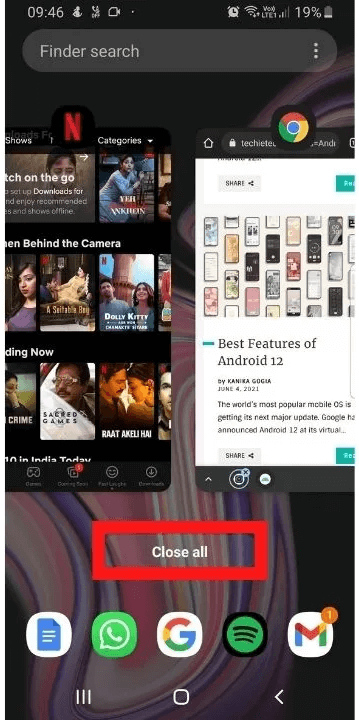 Fix 3: Force Close Netflix
If some apps keep crashing/freezing or stopping like Netflix, force closing the app can solve this problem. If this kind of error occurred, we recommend you force close the Netflix app.
Here are the steps to follow:
First, open Settings then, tap on Apps > see all apps.
Then, tap on three dots and tap on Show System.
Now, from the app list, select
After that, tap on Force Stop.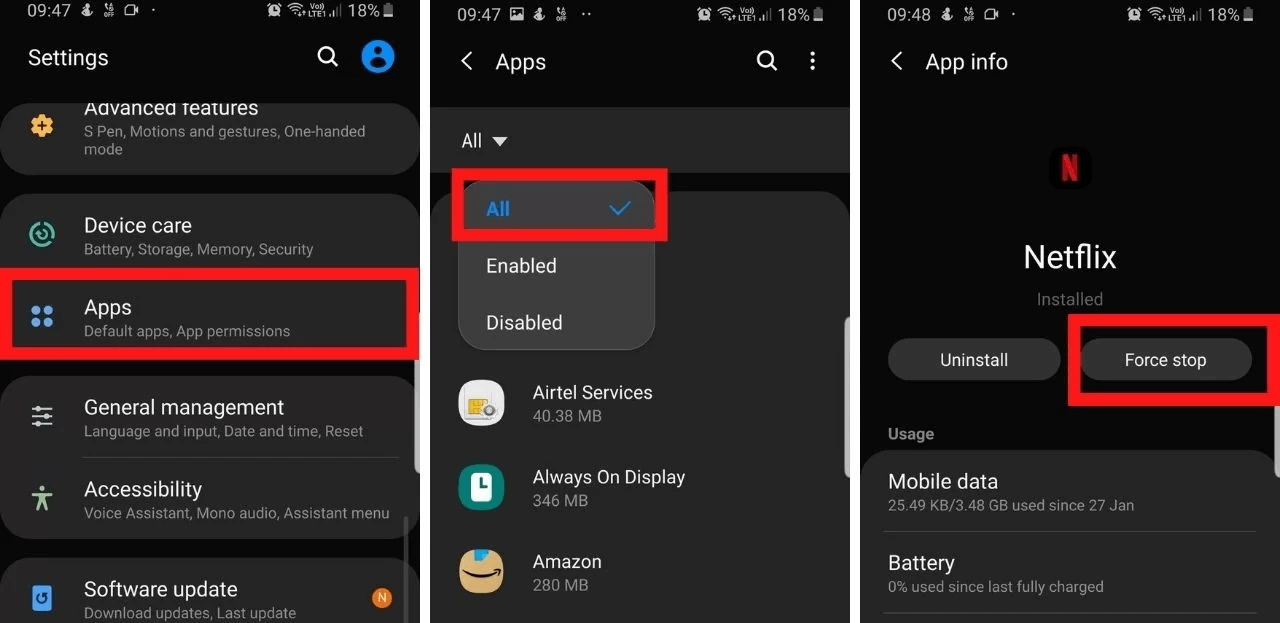 Once done, open the Netflix app and see if it's working or not.
Fix 4: Delete Netflix App Data
If Netflix keeps freezing on your device continuously then try clearing app data. It will delete all stored information and reset all permissions. Clearing app data might help you to fix Netflix not working on Android.
Follow these steps to clear Netflix data:
First, go to Settings.
Then, choose Apps.
Next, choose to Manage all apps.
After that, move down and choose Netflix. If Netflix is not shown then you can see the Downloaded tab.
Now, choose Storage.
Lastly, choose Clear Data or Storage option and press OK.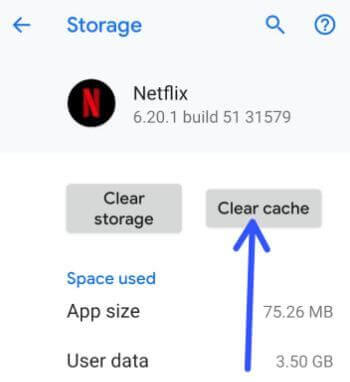 Fix 5: Update Netflix
Running an outdated version of Netflix can create an app crashing problem. Upgrading to the latest one might resolve your issue.
Check for updates in the following way:
Go to Google Play Store on your device
Click on the Profile icon at the top-right corner.
Now, choose Manage apps & devices.
After that, click on the Updates option
Look for Netflix. If any update is available then you will see the Update option on your device screen. Simply tap on that.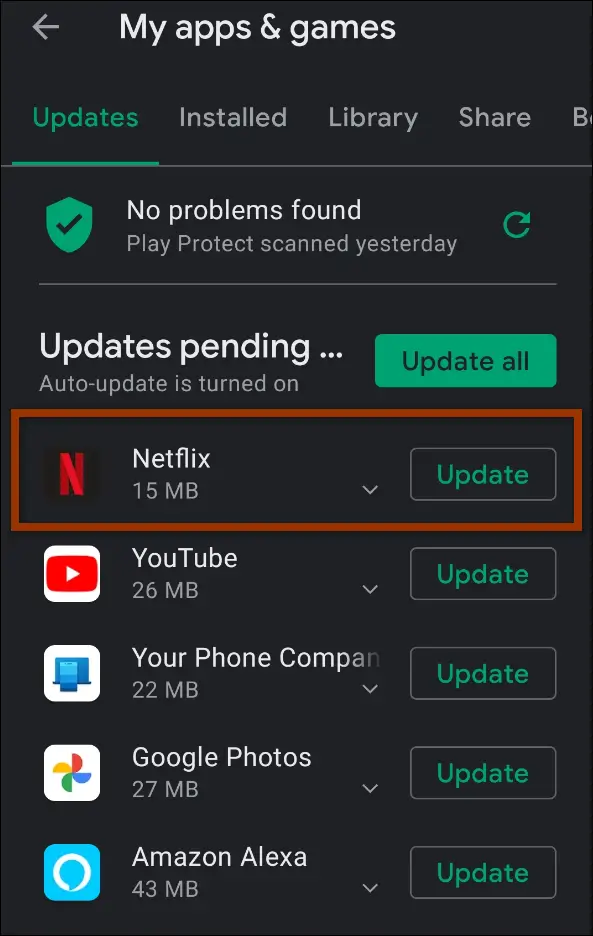 Fix 6: Lower App Stream Quality
You may face Netflix not working error due to playback issues. In such a situation, I will suggest you reduce the level of streaming quality.
Here is how to do that:
First, open a Netflix account on your browser
Then, move to Profile > open Account tab
Next, choose the used Profile > open Playback Settings.
Finally, lower the stream quality or choose the Auto option so that the platform automatically does the changes when required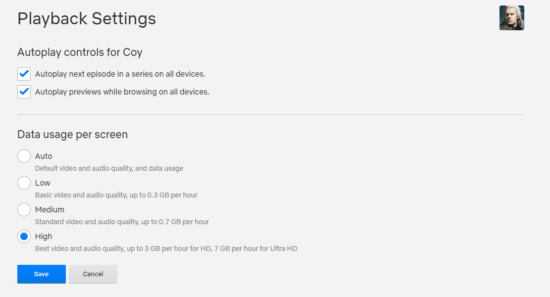 After doing this, open Netflix again and see if the issue is resolved or not.
Fix 7: Bad Internet Connection 
If your internet connection is not stable, that might also be the reason for Netflix not working. If you are using Wi-Fi, you should be closer to it to get a better connection. Or, if you are using mobile data then make sure you are under a good network coverage area.
Fix 8: Logout Of All Devices
If you are using your Netflix account on multiple devices, then Netflix may not work. This is because Netflix sets a limit on its subscription plan. If you cross that limit by using it on multiple devices then you may face this kind of error. The simple solution is to sign out from all other devices at a time.
Below are instructions that will help you:
First, open your Netflix account
Next, tap on Profile > tap on Account
After that, move to Settings > tap on Sign out all devices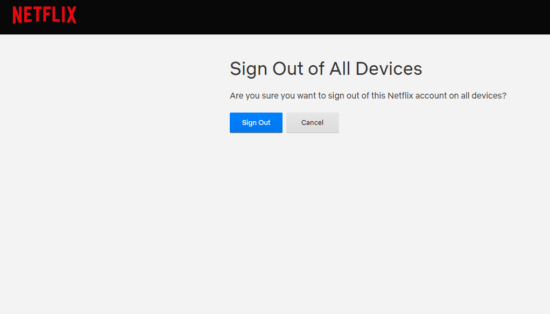 After signing out from all other devices, return to Netflix and check whether the issue is resolved.
Fix 9: Uninstall & Reinstall Netflix App
If the update doesn't work then, reinstalling the app might fix Netflix not working error. It may happen that some files are got corrupted due to some reasons and leading to such error.
Follow the steps to reinstall the Netflix app:
First, open your device's home screen to find the Netflix app
Then, long press the app icon and wait until menu options appear on your screen.
At last, click on Uninstall button to remove Netflix app from your device.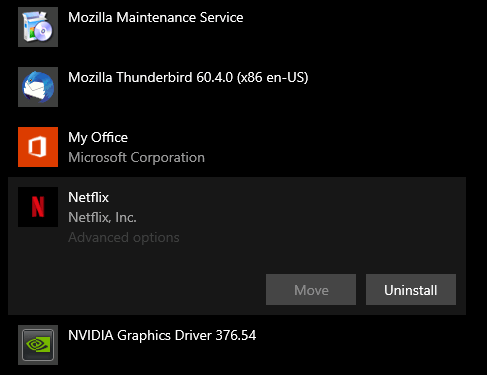 After uninstalling, open Google Play Store > find Netflix app > click on Install it on your device again and see if it is working finely.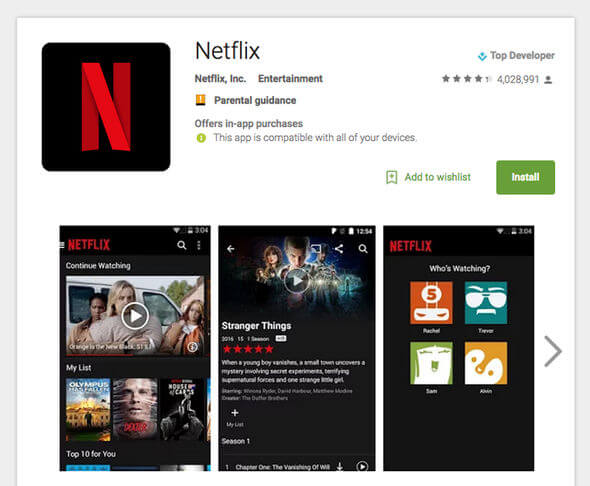 Fix 10: Check Netflix Server
If the Netflix server goes down, your Netflix app will stop working. Hopefully, you can check if Netflix is down by visiting the DownDetector website. In fact, you can also visit Netflix's own status page, from where you can also check if it is down.
If it is down, you can't fix it by yourself. All you can do is sit and wait until the server automatically gets back to normal.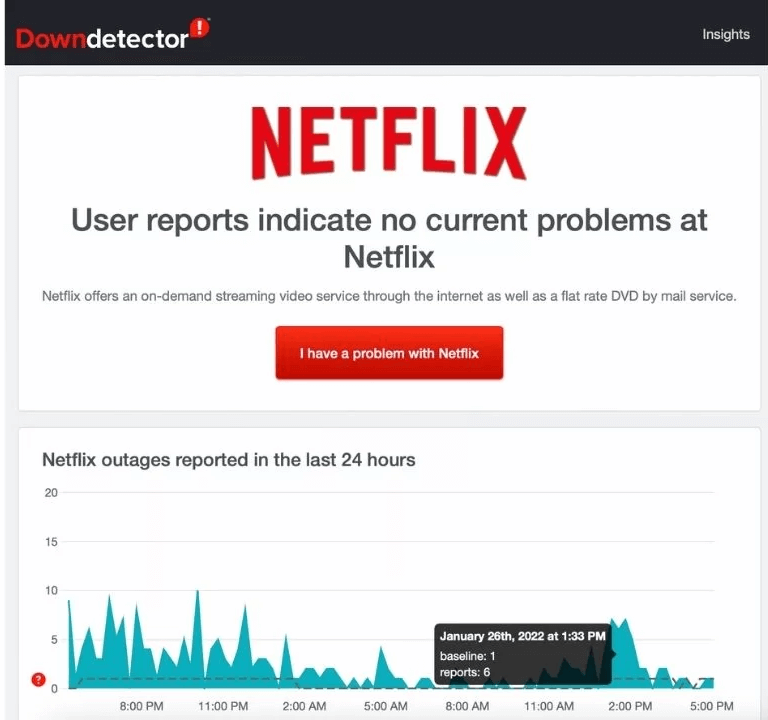 Fix 11: Update Your Phone OS
An outdated operating system can also be the reason Netflix stopped working. Check if the System update is rolling out and update it immediately.
Steps to update device OS:
First, go to Settings.
Then, navigate to System.
Next, press on System Update
After that, click on Check for update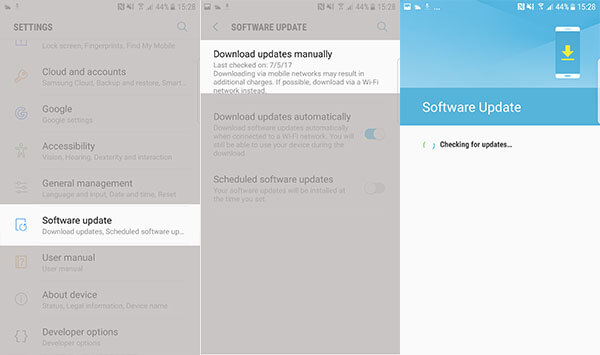 If an update is available, you will see the Download and install option on your screen.
Simply tap on that, follow the onscreen instructions, and complete the update.
Once the device reboots, open the Netflix app and check if it is working normally.
Fix 12: Check Device Limit On Netflix App
Netflix has different types of subscription plans. In each plan, they provide a limitation to its customers. On their top plan, only 5 people along with 4 devices are allowed. If it is greater than this, you may get the message that 'Another device is using Your Netflix account. In that case, you need to sign out from other devices.
To do this:
First, open an Account on your phone
Then, go to Settings
Next, sign out from all the devices, and you can finish all recent sessions.
To watch the list of recent sessions, move to Account > then Settings > Recent device. The list will guide you to identify the user who is online now. You can also convince one of the users to log out.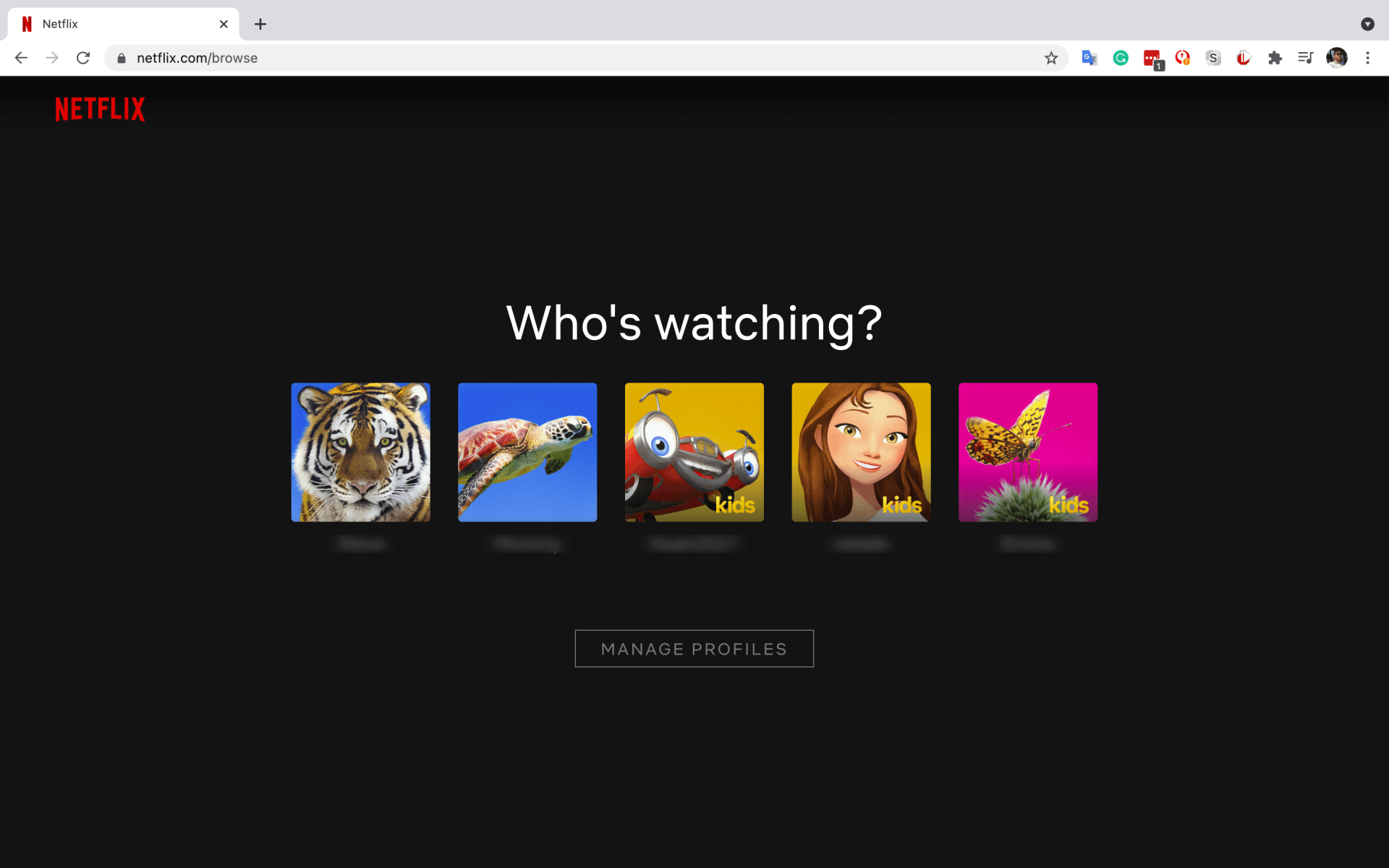 Fix 13: Close VPN
Streaming Netflix using VPN can stop the app from working smoothly. Due to some issues, Netflix has removed a few shows from their platform in some selected regions.  However, VPN can evade this restraint.
Side by side, VPN might affect your network and the device will unable to connect with Netflix. So, if you are running a VPN on your device, kindly switch off it before streaming Netflix.
Fix 14: Reset Network Settings
If your issues continue even after following the above methods then, try to reset the network settings. Resetting the network can solve this error. Resetting the network will not erase your private data. However, it will remove all saved Bluetooth connections, Wi-Fi passwords, etc. So, keep it in a safe place before doing this.
Follow the below steps:
Navigate to Settings and then move to General Management
Next, tap on Reset
Then, choose Reset Network Settings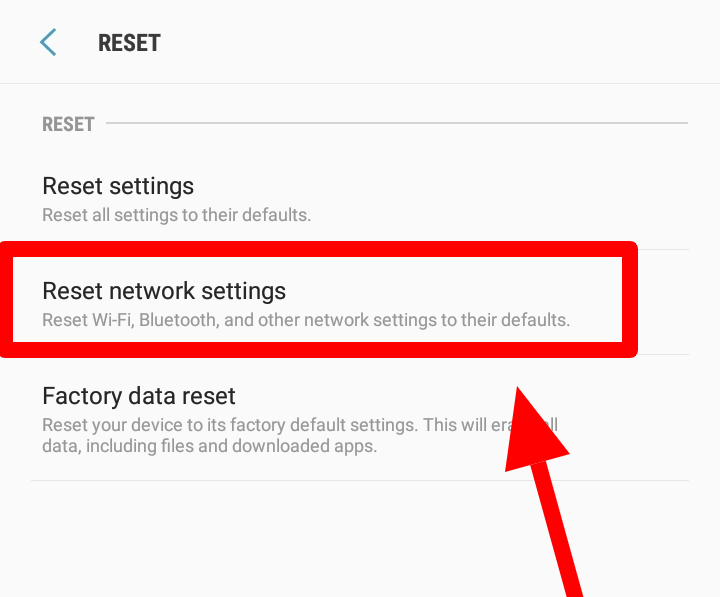 Now, assure that you wish to Reset your Network Settings
After this, your device will restart and you should open the Netflix app and see if it's working properly.
Fix 15: Take Help From Netflix
If the issue is not resolved then, the last option you have left is to contact the Netflix team. Navigate to Netflix's help center to report your problem. While requesting, don't forget to submit all the information so that they can quickly assist you to resolve your issue.
Fix 16: Best Way To Fix Unfortunately Netflix Has Stopped On Android
Although, you are trying to apply all the possible methods discussed above. But there are many users who look for a professional and automatic tool to troubleshoot the problem. In this situation, it is suggested to go for the Android Repair tool. This is highly suggested by experts as it can solve every issue including Netflix not working on mobile phones with one click.
In addition, it can fix other errors such as the Signal app keeps crashing, Messenger has stopped, Snapchat not working, Amazon prime video not working, etc. Therefore, you need to download and install this tool to solve Netflix suddenly not working.
Android Repair- 1 Click Repair Tool For Android
Easily fix any kind of issues or errors on Android by 1 click repair tool. Fixes any Android error without hasslefree:
Ability to fix several Android system issues or errors like Black screen of death, apps keep crashing, stuck in boot loop etc.
Helps to make Android system back to normal without any skills required
Has the highest success rate to fix any types of Android errors

Conclusion
Netflix is a popular streaming app used by millions of people around the globe. However, every app throws an error sometimes due to several reasons like a server issue, outdated app, cache problem, etc. In this article, the best possible solutions are discussed that will surely help you to get out of Netflix has stopped on Android. For advanced solutions, you can also use the Android Repair tool as it can solve errors with one click.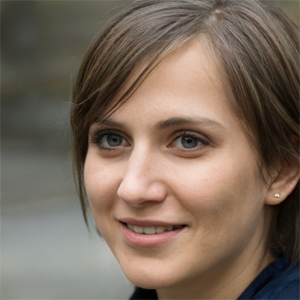 Kim Keogh is a technical and creative blogger and an SEO Expert. She loves to write blogs and troubleshoot several issues or errors on Android and iPhone. She loves to help others by giving better solutions to deal with data recovery problems and other issues.