Have you ever encountered an iCloud backup greyed out error on your iPhone? If your answer is Yes then don't panic as you are not alone in facing such an issue.
Many iPhone users have reported that they have noticed about iCloud backup option greyed out on iPhone after updating to iOS 16/15/14 but they don't know how to fix it.
If you are looking for solutions then this is the best place you have come through. Here in this article, we will introduce some of the best workarounds to fix iCloud backup greyed out on iPhone/iPad/iPod Touch.
So let's read further.
Reasons Behind iCloud Backup Greyed Out
Before going through the detailed analysis of why iCloud backup greyed out, let us understand the reason for the issue.
Here are some common reasons:
Poor internet service: iCloud is an internet service, so you must be aware that your internet connection is stable
Outdated service on iPhone: Apple is upholding and updating its iCloud service so many times, it becomes difficult to use iCloud
System bugs: System bugs or glitches are very common to every device including the backup function on iCloud
How To Fix iCloud Backup Greyed Out On iOS Devices
After knowing the reasons for the error, it's time to follow all the possible methods to fix iCloud greyed out in iPhone. Remember, the solutions will work on all iPhone models as well as on iPad/iPod Touch running on any iOS version like iOS 16/15/14/13/12/11.
Fix 1: Check Your Internet Connection
The first thing you need to check if iCloud backup greyed out iOS 15/14 is your Wi-Fi or internet connection. Bad or poor internet can be the cause of such errors.
Here is how you can check your Wi-Fi connection:
First, go to Settings
Find Wi-Fi by opening the settings
Now, click on Wi-Fi and see whether you are connected to your internet
Fix 2: Use iTunes To Enable iCloud Backup
It has been seen that many users were not able to switch on the iCloud backup function even after signing out/signing in. In such a situation, you can use iTunes to enable the iCloud option.
Here is how to turn on iCloud backup using iTunes:
First, download and install iTunes on your PC, then connect your iPhone to your PC and click on Trust
Next, tap on the phone-shape button and enter Summary of iPhone
After that, check your iCloud and tap on Apply and you will see the iCloud Backup button is turned on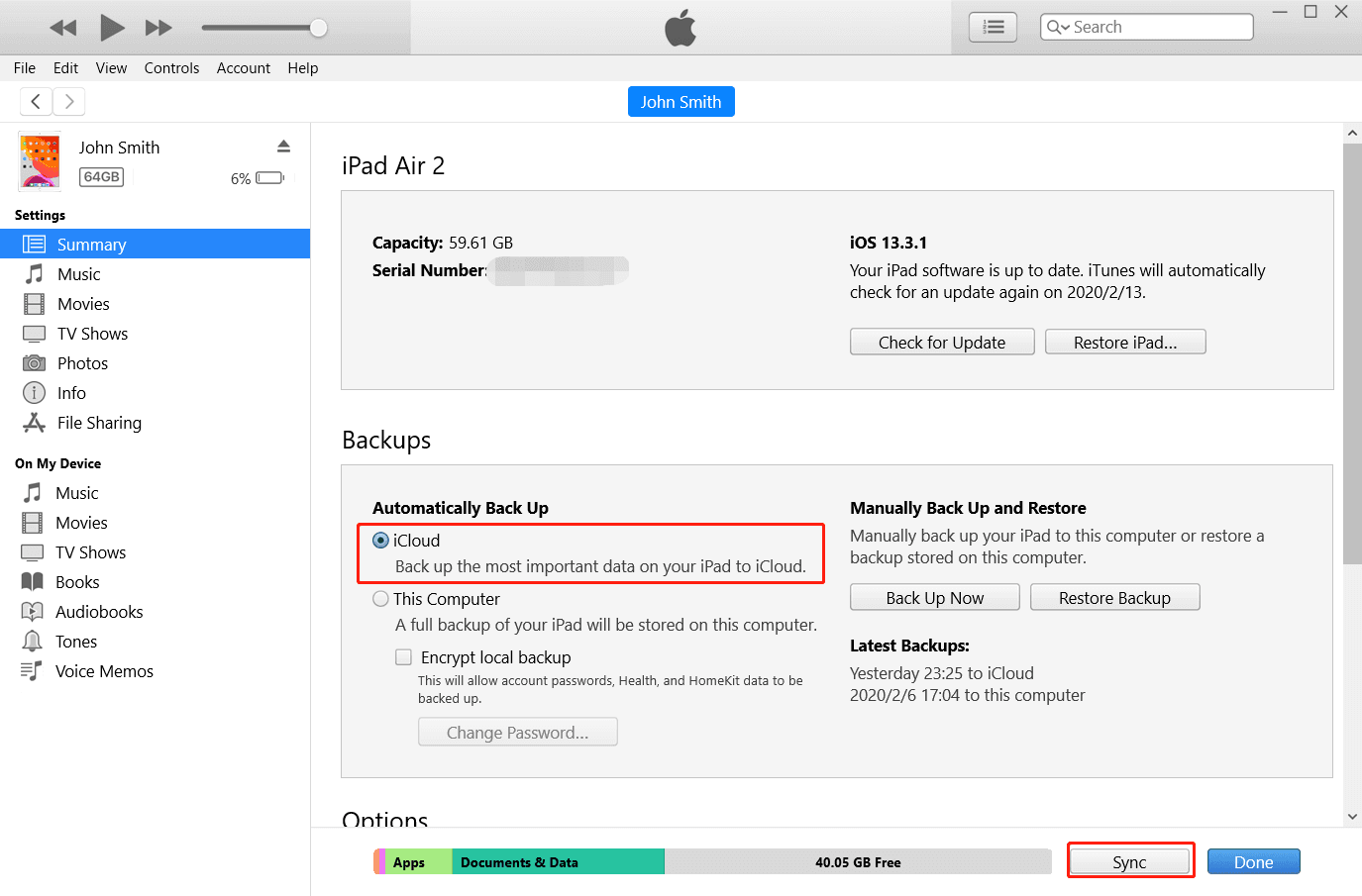 Fix 3: Signout/Sign in To iCloud
If the iCloud button is still not working, then you can try to sign out and sign in again to fix iCloud backup greyed out error on your iPhone.
Here is what to do:
First, open Settings on your iPhone
If your device is running on iOS 11 or above then, continue with your Apple ID
Or if you are using an older version of iOS, move to iCloud and then go with Apple ID
Ensure that you have already signed out from iCloud using Apple ID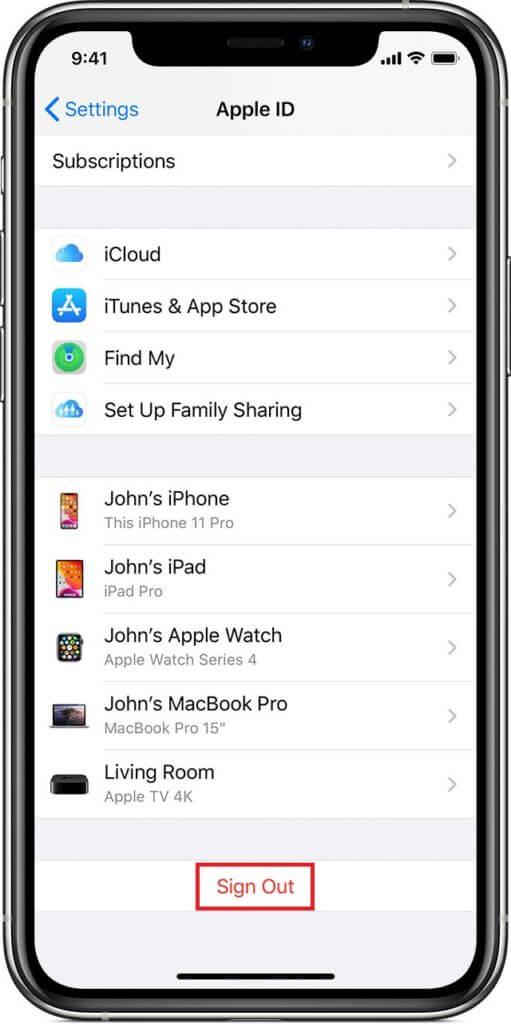 After waiting for a few minutes, sign in again
Fix 4: Remove Private Profile Through Settings
Whenever you have installed an app on your device, you should also carry that app profile on your iPhone. This can be yet another reason of iCloud backup is greyed out. But if you remove the profile from settings then it can be fixed.
Follow the steps to do so:
First, navigate to Settings followed by General. Then, go to Profile and delete the profiles from the list
Now, move to iCloud settings to see if the iCloud backup button can be turned on or not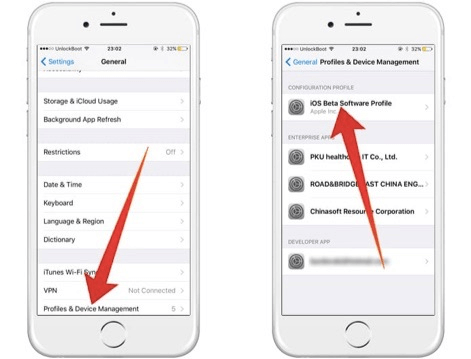 Fix 5: Disable Restrictions In Settings
If you are using your iPhone or other iOS devices on a restricted network area then you may encounter an iCloud backup greyed out error. To fix this, you need to disable restrictions.
Here are the steps to follow:
First, open Settings and go to General then click on Restrictions
Now, tap on Allow Changes option
Fix 6: Turn Off Airplane Mode
When the issue continues then you should check whether Airplane mode is disabled. Check this in the following way:
Simply open Settings and go to the Airplane Mode option
Now, Switch it off if it is turned on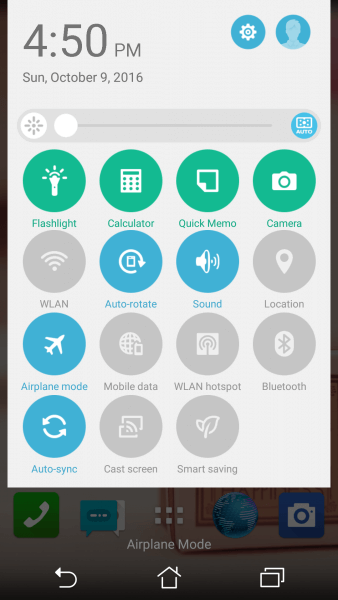 By doing this, you are allowing your iPhone to connect to a Wi-Fi network. As you are required a strong Wi-Fi connection to take a backup using iCloud.
Fix 7: Update Your Device OS
Sometimes, using an outdated OS can create a lot of issues such as iCloud backup greyed out. Generally, it happens when the present OS has some bugs or glitches. An Update can fix this error.
Steps to update your iOS:
Open Settings followed by General and tap on Software Update.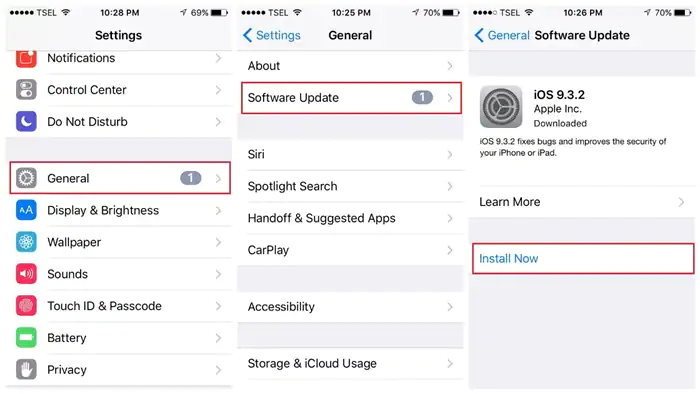 If there is any update, your device will be updated and hopefully, the issue is resolved now.
Fix 8: Reset Network Settings
Still, having an issue with the iCloud greyed out? Then you must reset your network settings once and check if this method is working or not. Many users have solved their issues by following this method.
Follow the steps to reset network settings:
Move to Settings
Then click on General and tap on the Reset option
After that, tap on Reset Network Settings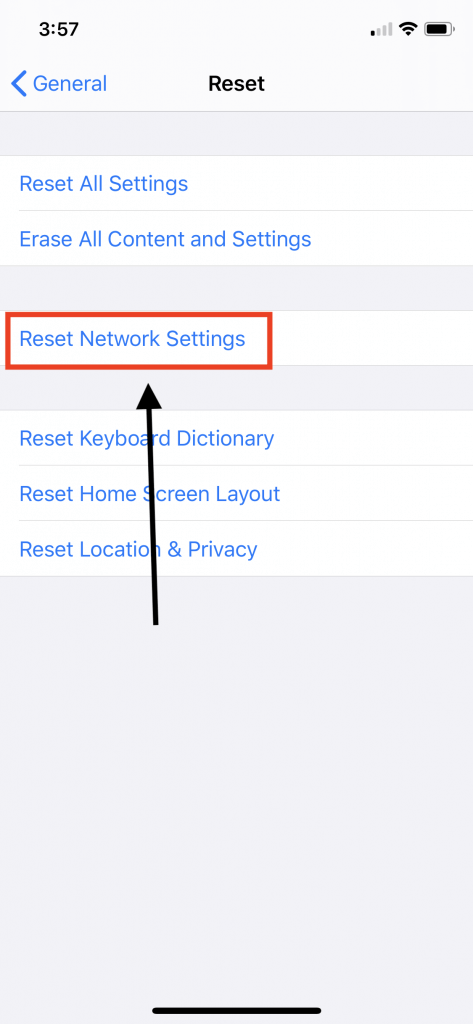 After this, check if you can access the iCloud backup function as before.
Fix 9: Check iCloud Backup Storage
If your iCloud storage is full, you will not be able to upload any files. Remember, there should be at least 50MB of space to work this function properly.
You can check your iCloud storage by following the below steps:
First, move to Settings and then General
Now, navigate to the About option and click on Available to see how many spaces you have left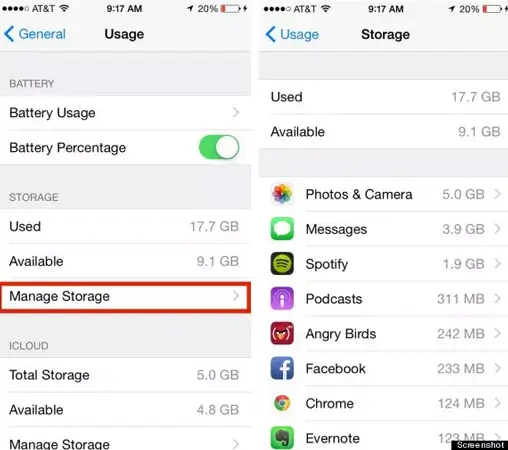 Fix 10: Choose iCloud Backup In iTunes
The iCloud backup greyed-out problem can also be fixed by selecting auto backup through iTunes.
Steps to perform this action:
First, open iTunes on your iPhone after connecting it to your PC
Now, click on iPhone and tap on the Summary option
Next, select iCloud under Automatically Backup After this, the iCloud backup option will not grey out
 Fix 11: Verify System Status
You can also check the system status to fix the issue by visiting the official site of Apple.
Follow the steps as guided: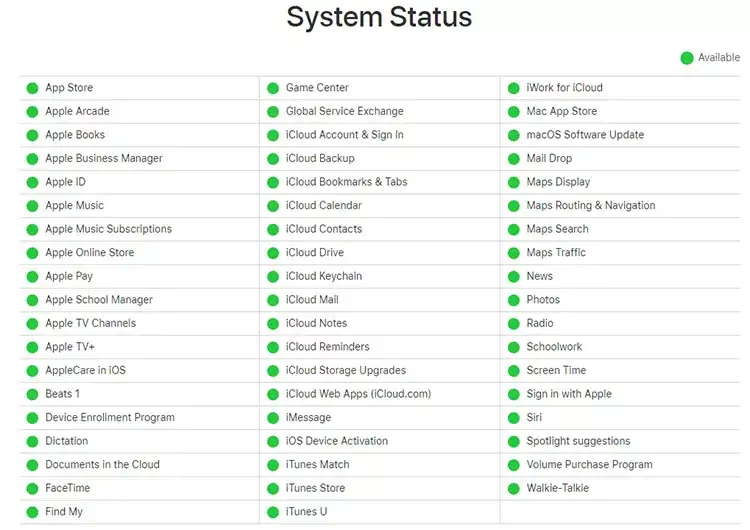 Fix 12: Factory Reset iPhone
If the iCloud backup option greyed out on iPhone continues then it is suggested to reset your device once. But using this method will delete your saved data from the device. So make sure you back up all your important data before proceeding.
Here is how you can factory reset your iPhone:
First, open the Settings menu on your iPhone
Then, tap on the General option and choose Reset
Thereafter, continue and choose Erase All Content and Settings. You may need to put in your passcode.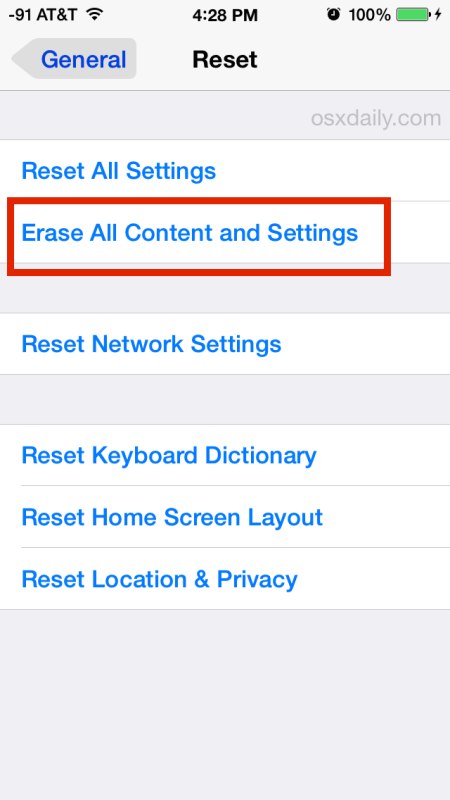 Once done, your phone will become as new and the issue related to iCloud backup will work as usual.
Fix 13: Connect With Apple Support Team
If the factory reset option is unable to fix iCloud greyed-out problem then the last option you need is to contact Apple Support Representative. Tell them how you were going through the error and they will make some path to resolve your issue. You can also visit your nearest Apple Store to get better and fast results.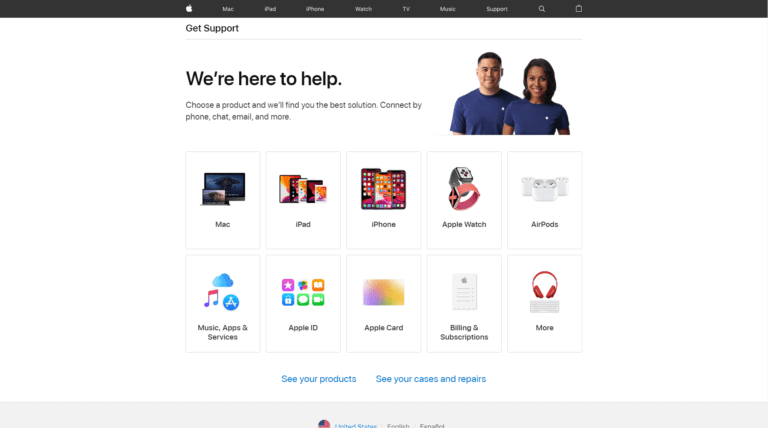 Conclusion
IPhone users generally come across lots of technical issues and iCloud backup greyed out error is one of them. However, the error can occur to any iPhone/iPad/iPod Touch devices that work on iOS16/15/14/13/12/11 version.
In this article, I have tried to help you to fix the issue by suggesting various methods. Those methods are all tested and have shown positive results in troubleshooting the error.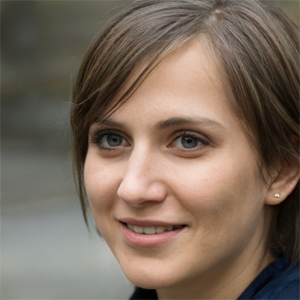 Kim Keogh is a technical and creative blogger and an SEO Expert. She loves to write blogs and troubleshoot several issues or errors on Android and iPhone. She loves to help others by giving better solutions to deal with data recovery problems and other issues.