Did you encounter a YouTube not working error on your Android or Samsung phones? If yes then don't worry as this article will help you to fix the issue.
YouTube is the largest online free video platform on the internet. With Billions of visitors, YouTube has become an integral part of our lives because there is a huge number of videos for consumption and as a source of entertainment, education, and knowledge.
But the biggest issue is when it stops working. Many users have reported the error that has come across while accessing it. But there is nothing to worry about as in this blog, I will guide you on how to fix YouTube not working on Android.
So, let's move ahead.
Best Methods On How To Fix YouTube Not Responding Android
Now, let us go through the useful methods that will help you to tackle the error YouTube app not working problem on Android.
Fix 1: Restart Your Device
Sometimes, all it takes is to restart your device to get things going again. In this situation, you just need to turn off your device, then turn it back on, and see if it fixes the problem.
By doing this all your applications will be closed that are running in the background. This would also resolve the issue you are facing with YouTube.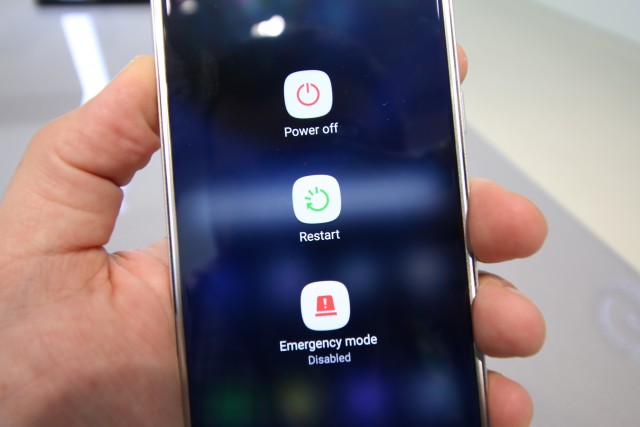 But if restarting the device does not resolve your issue then move to the next one.
Fix 2: Force Stop YouTube App
Once you reopen the YouTube app to fix YouTube not working on Samsung phone. This will force close the app and help you to access the app without any problem.
Follow the below steps:
First, open Settings on your phone
Now, click on Apps > choose See All Apps
Next, search for YouTube and open it
Then, click on the Force Stop option and confirm it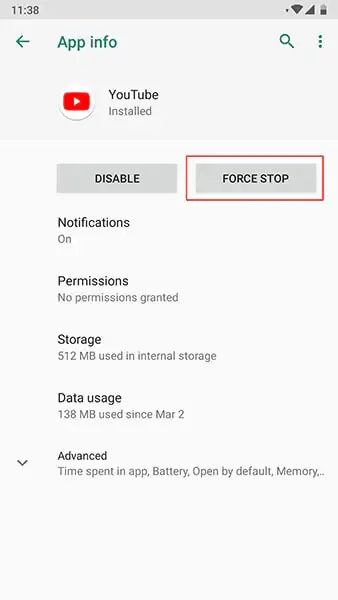 Fix 3: Clear Cache And Data Of YouTube
If restarting your phone does not work, you can clear the cache of the YouTube app on your phone. The clear cache option will delete your cache files or save data temporarily. This can also fix your YouTube not working on your phone.
To clear the cache and data of the YouTube app, go to Settings on your phone, then go to Apps. After clicking on it, find YouTube followed by Storage. Tap on clear cache.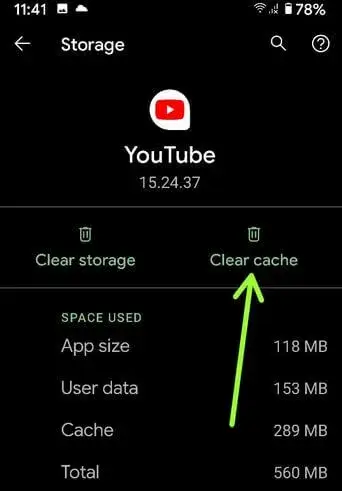 After this, Restart your phone and then see if the app is working properly or not.
Fix 4: Update Your Smartphone
Most of the time, running your phone on an old OS version is also one of the culprits for such kind of issue. So you should try updating the system software on your device. It happens that the older version of the system creates a lot of errors and the device stops working smoothly.
Therefore, you just have to follow the steps to update your device – open Settings > System > Advanced > System Update.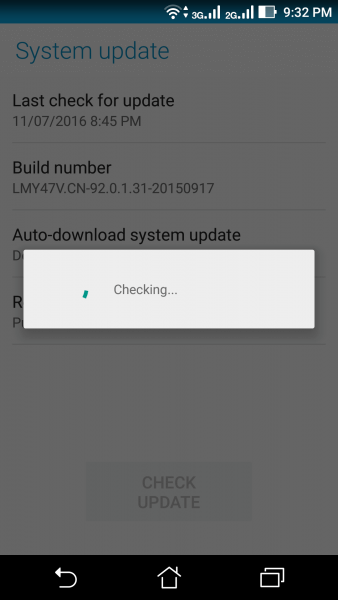 If an update is available, update immediately. This might solve your problem of YouTube not working.
Fix 5: Check The Internet Connection
Sometimes in a hurry, we open YouTube without checking the internet connection. Even internet connection is one of the biggest issues of getting black screen on YouTube app. You have to ensure that your device is connected to a stable internet connection.
So, you should always verify that your mobile internet is connected properly. This may be also the reason YouTube is not working.
Fix 6: Check Date And Time
You may also face YouTube not working issues if your device has an incorrect date and time. So, please check if your phone's date and time are correct or not.
Check by following steps – go to Settings > additional settings > click on date & time. Enable automatic date & time or automatic time zone.
Fix 7: Update YouTube App
Sometimes, such issues can arise due to some bug problem. To fix this, you need to update the YouTube app timely. This solution will help you to fix the issue easily.
To update the YouTube app, open the Google Play Store app > then go to Manage apps and devices. After clicking on it, you will see how many apps need to be updated. Simply find YouTube and tap on the Update option.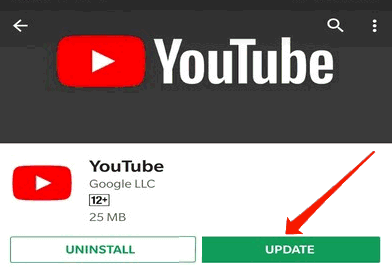 After this, check if you can access the app as before or not.
Fix 8: Check If YouTube Is Down
Many times, YouTube is down from its server-side and you cannot access the app. However, you have a few ways to confirm it by visiting the official YouTube Twitter account. You can also visit the Down Detector website to get the current status.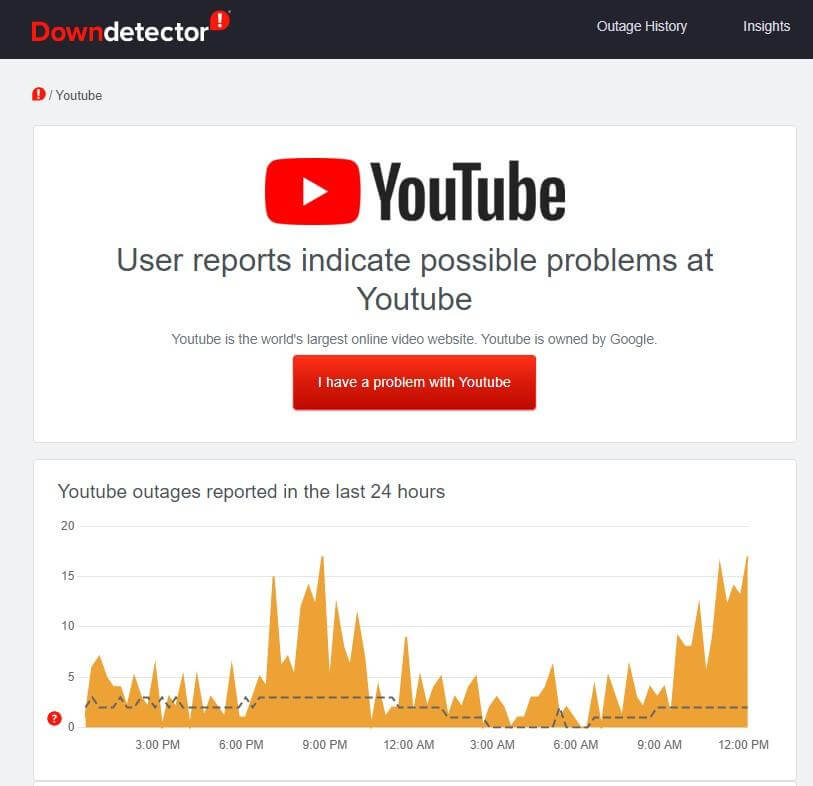 When the app is down from its server you cannot do anything. Just wait for the time it gets resolved on its own.
Fix 9: Enable Airplane Mode
You can also fix YouTube not working by enabling airplane mode. To do it, open Settings of your device, then go to the connection & sharing option.
After clicking on it, you will see various options. Here you will see the Airplane mode option, simply enable it for a few minutes. At that time, both of your SIM card networks will go off.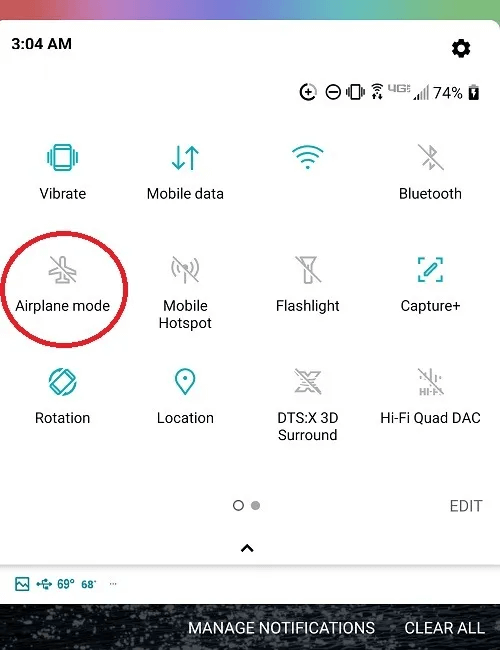 After a few minutes, disable the Airplane mode. Now, open the YouTube app and see if it's working, and hope your problem will be solved. That way you can fix your network-related issues along with YouTube issues.
Fix 10: Uninstall & Reinstall YouTube App
If the updating of the YouTube app doesn't fix your problem, you should uninstall and reinstall the YouTube app. This method is one of the best ways to get rid of the error.
To uninstall the YouTube app, Open Google Play Store> search YouTube > Tap Uninstall.
After that, again search for YouTube app > click on the Install option.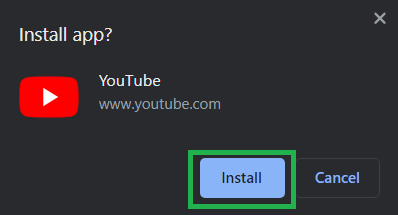 Note– In most smartphones you cannot uninstall the app fully, as it comes pre-installed. In such a situation, you need to factory reset your phone.
Fix 11: Reset App Preferences
If all the above options don't work, now you need to take this step of resetting app preferences on your device. This will not delete any of your data or any important files from your device. It will reset settings like app permission, data use restrictions, storage, etc.
To reset app preferences, go to Settings > Apps > Manage apps > Reset app preferences.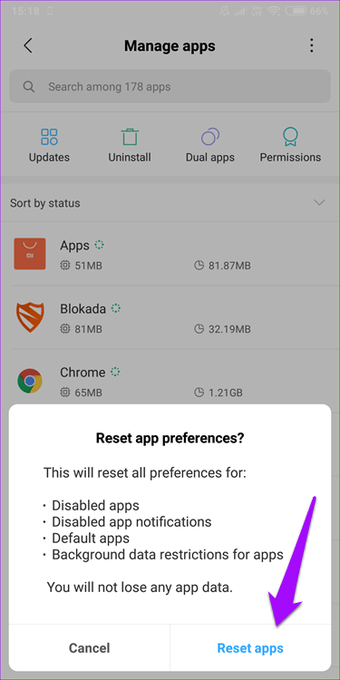 That's it.
Fix 12: Go for YouTube Mobile Website
When nothing works to fix YouTube not working on Android phones then you can go for the mobile website of the app. This way you can watch your videos easily and hassle-free.
What you have to do is open any browser on your phone like Chrome, type m.youtube.com, and click on Enter. This will open the app and you can easily watch your videos.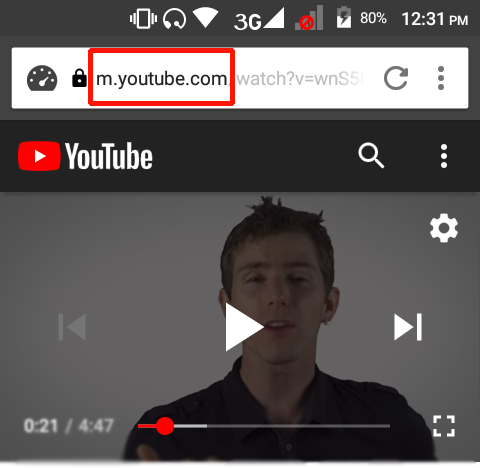 Fix 13: Best Way To Fix YouTube Not Working On Android Phone (Recommended)
Apart from the above-given solution, users can also go for the Android Repair tool. This is one of the best and highly suggested software to help you fix YouTube not responding Android. The tool is easy to use and helps to troubleshoot several errors on Android with one click.
Not only YouTube but fixes other errors like Settings has stopped, Spotify keeps crashing, hotspot not working, ghost touch on Android, and others.
Therefore, it needs to simply download this amazing Android Repair tool and fix YouTube app not working problem on Android.
Android Repair- 1 Click Repair Tool For Android
Easily fix any kind of issues or errors on Android by 1 click repair tool. Fixes any Android error without hasslefree:
Ability to fix several Android system issues or errors like Black screen of death, apps keep crashing, stuck in boot loop etc.
Helps to make Android system back to normal without any skills required
Has the highest success rate to fix any types of Android errors

Conclusion
I hope this article has helped you to solve the problem of YouTube not working on Android phones. I have discussed various reasons why YouTube stopped working and have provided several fixes for it.
If manual solutions do not work then users can go for the Android Repair tool. This is easy to use and fixes all types of Android issues with one click.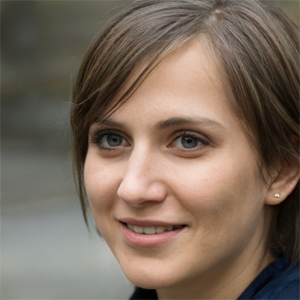 Kim Keogh is a technical and creative blogger and an SEO Expert. She loves to write blogs and troubleshoot several issues or errors on Android and iPhone. She loves to help others by giving better solutions to deal with data recovery problems and other issues.