Did you stick with Spotify keeps crashing error on Android?
Eager to fix this issue but not getting any effective way?
If yes, then this is the right place as you will learn 9 basic tricks to solve Spotify keeps freezing Android.
But, before we dig into the solutions, let's find out the root causes of this error.
Why Does Spotify Keep Stopping Randomly?
Unfortunately, there are several reasons that can trigger Spotify app crashing. But, below I have summarized some of the common causes.
Slow or weak internet connection.
Not clearing the app cache and data
Using the outdated version of the app
Lack of storage space in the device
Due to the firmware problem
After knowing the causes, now it's time to troubleshoot this problem with the below-discussed solutions.
How to Fix Spotify Keeps Crashing On Android Phone?
Under this section, I have discussed a few tried and tested methods to get rid of this problem. So, let's try them.
Solution 1: Best Way To Spotify Keeps Crashing On Android Phone (Recommended)
If you are looking for any advanced solution then I will suggest you go for the Android Repair tool. It has enough capability to fix any sort of errors or bugs on Android phones. This is a professional repair software that has the highest success rate and is suggested by experts as well.
With the use of this tool, you can surely resolve crashing issue on Spotify app. It is easy to use and solve other issues as well such as Instagram keeps stopping on Android, Facebook has stopped, Tinder not working Android, Android black screen of death, and others.
Therefore, you simply need to download and install this amazing software and solve Spotify keeps crashing Android.
Check out its complete user guide to know how to use the software.
Android Repair- 1 Click Repair Tool For Android
Easily fix any kind of issues or errors on Android by 1 click repair tool. Fixes any Android error without hasslefree:
Ability to fix several Android system issues or errors like Black screen of death, apps keep crashing, stuck in boot loop etc.
Helps to make Android system back to normal without any skills required
Has the highest success rate to fix any types of Android errors

Solution 2: Restart Your Android Device
Oftentimes, apps crashing issues can be resolved with a simple and basic trick. So, the first method I would like to suggest to you is –Restart your Android device.
Doing this will close all your background running apps and refreshes the system performance. This method usually helps the users to fix various kinds of glitches on Android.
Simply press & hold the Power button of your Android device. Once the menu appears on the screen, tap on the Restart option.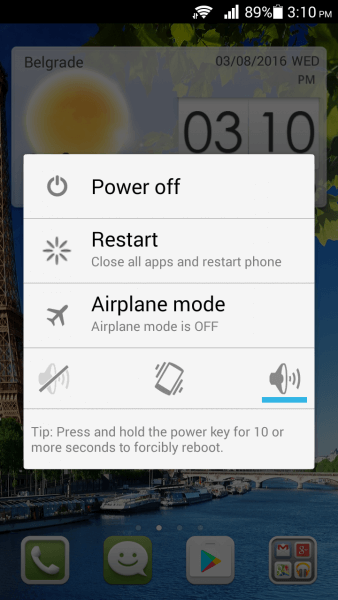 Solution 3: Turn Off & On The Internet Connection
In a few cases, an unstable internet connection can cause such kind of app crashing issues. Since Spotify is a music streaming application, it needs a good strength of network connection.
Thus, if you're facing a crashing issue on the Spotify app then maybe network connectivity is the main reason behind it.
In this situation, reconnecting and refreshing the internet connection can help you to fix this crashing error.
Solution 4: Clear Cache & Data Of Spotify App
Another useful way to resolve the Spotify keeps crashing error on Android is – clear out the Spotify cache and data.
Therefore, if your Spotify app keeps crashing continuously without any apparent reason then you may need to clear the cache and data of the Spotify app.
Here's how to do so:
Navigate to your phone's Settings app then select Apps -> App Manager:
After that, search the "Spotify" app from the list and tap on the Storage
Now, you'll get the Clear Cache & Clear Data to opt.
Finally, hit on the Clear Cache option first & then on Clear Data
After finishing the above steps, restart your device and check whether the problem has been fixed or not.
Solution 5: Check for Spotify Outage
Before trying any other complex method, you need to determine that whether the problem is with the Spotify service or not.
For that, you need to visit the Spotify app status page at the DownDetector.
After searching the result, if you find that site is showing down then wait for a while and again try after some time.
Solution 6: Update Your Spotify App
If the new update is released of the Spotify app and you haven't installed it yet then you may come across Spotify keeps crashing on Android.
In such a case, you need to ensure that whether your Spotify has been updated or not.
If the app needs an update then do it by following the below-directed steps:
Visit Google Play Store app on your device
After that, tap on the More Settings option
Again, tap on the My Apps & Games
Here you need to check for the update if any latest update is available then simply hit the UPDATE button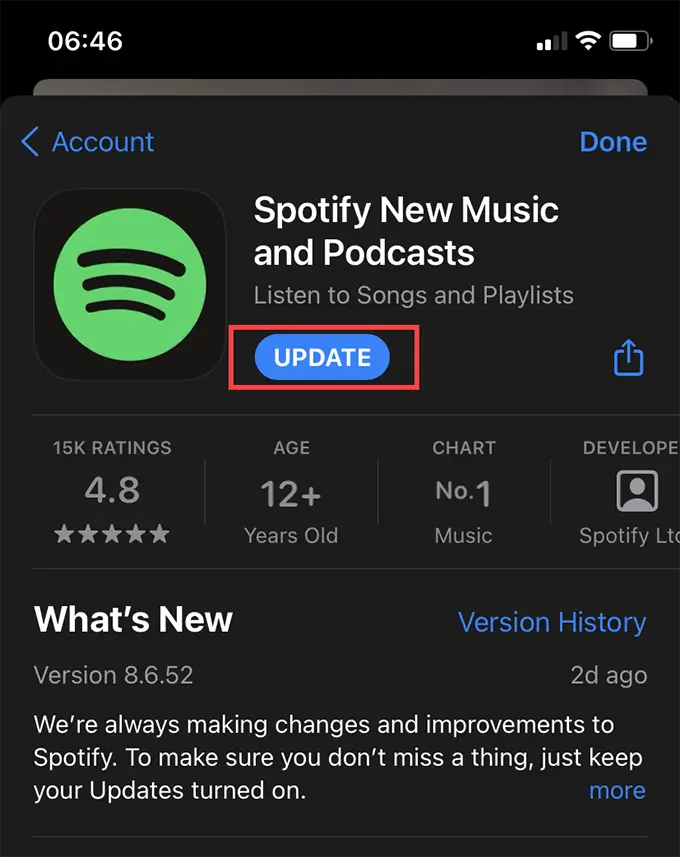 Solution 7: Free Up Your Device Storage
Sometimes, the apps keep crashing/freezing issues takes place due to insufficient storage in the device. In such a case, you need to check your phone's storage.
If your device doesn't have enough storage space, simply remove the unwanted data from the device.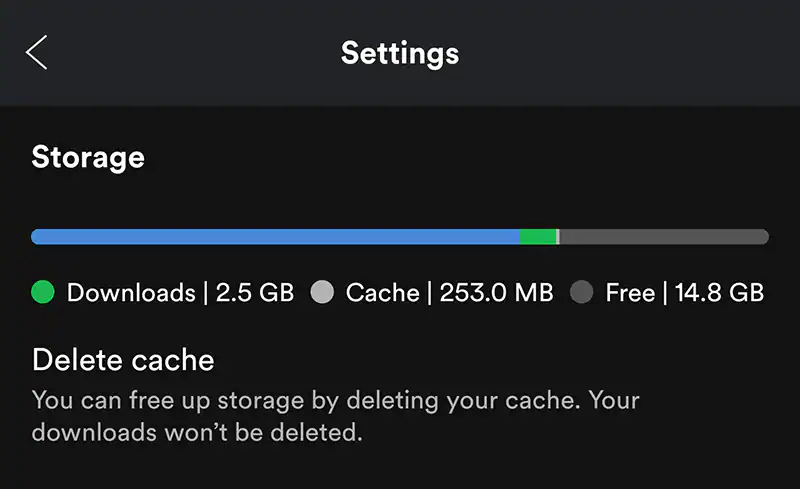 Solution 8: Force Stop The Spotify
Force stopping the app is another effective technique that can help you to get rid of Spotify keeps freezing Android.
Follow the below easy steps to force stop the Spotify app:
Open Settings >> go to the Apps.
Click on a "More" option, then locate "Show the System Apps", & expand the menu >> find Spotify app.
Now, tap on a "Force Stop" option & then re-launch your Spotify application to see if the problem is resolved.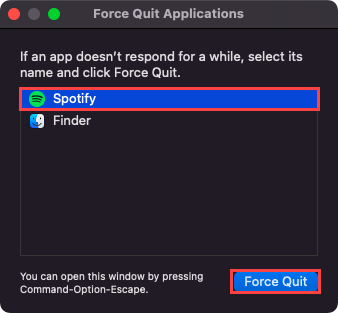 Solution 9: Uninstall & Re-Install Your Spotify App
It might happen that your Spotify app gets corrupted due to which you are facing the Spotify app crashing on Android.
At times, uninstalling and reinstalling the Spotify app can help you to fix this problem
Follow the below-given process to know how to uninstall the app:
Open Settings then choose Apps
After that, choose App Manager then tap on the Spotify app
Now, tap the Uninstall button and hit OK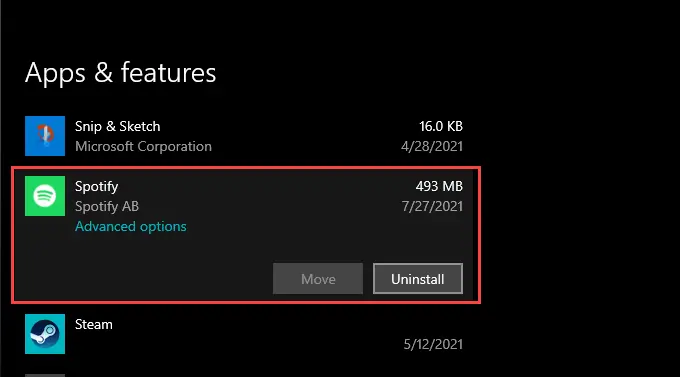 After uninstalling the app, simply restart your Android device.
How To Re-Install The Spotify
Visit Google Play Store app on your phone
Then look for the Spotify app in the search box
Select Spotifyapp then tap the Install button
To confirm the process, tap on Accept.
Time To Wrap Up
At the end of this article, I hope you have got appropriate fixes to resolve Spotify keeps crashing on Android.
All the fixes are easy-to-use and effective. So, keep trying out them one by one until the issue gets solved.  
If you want any quick or advanced solution, go for Android Repair software and fix Spotify that keeps crashing/freezing problems on Android.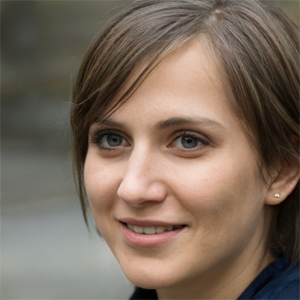 Kim Keogh is a technical and creative blogger and an SEO Expert. She loves to write blogs and troubleshoot several issues or errors on Android and iPhone. She loves to help others by giving better solutions to deal with data recovery problems and other issues.