Did you encounter "unfortunately, contacts has stopped" error on Android? Is the same error irritating you continuously and willing how to fix it?
Well, contacts are very important for everyone and whenever the app stops working then we don't know what to do. There can be several reasons for getting such an error. The issue is reported by many users and they are looking for solutions.
Therefore, if you are also dealing with the same situation and looking for fixes then there is nothing to worry about. In this blog, you will know the reasons behind contacts keeps stopping Android and how to fix unfortunately contacts has stopped on Android.
Reasons Behind Unfortunately, Contacts Has Stopped Error On Android
There can be lots of reasons behind the Unfortunately contacts has stopped error on your Android device. I have listed the major reasons below:
Cache files gather on your device or contact app
Contacts app is open or has another app connected to it tried to open it
Installed an app from Play Store that is not compatible with your phone
Many more
How Do I Fix Unfortunately Contacts Has Stopped Error On Android
After going through the reasons, now it's time to check all the possible methods to fix contacts not opening in Android. So let's move ahead.
Fix 1: Restart Your Android Device
You can solve your contacts stopping error by just a simple restart. Restarting will clear all the system glitches from your device and resolve your issue.
Steps to restart your Android device:
Press and hold the Power button on your device
Now, select the Restart or Reboot option on your screen.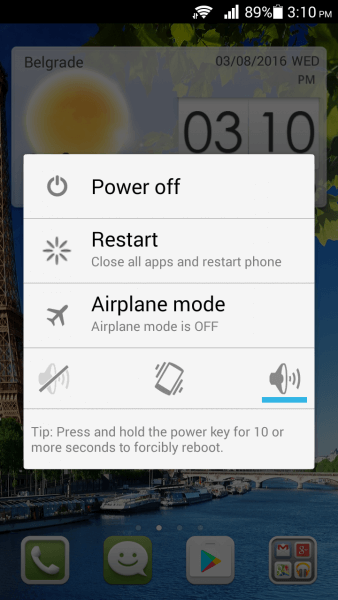 After rebooting, see if your issue is solved now. If not, then move to the next solution.
Fix 2: Delete Contacts Cache And Data
Clearing your contacts cache and data is yet another way to fix if your contacts app stops working. It will remove all your corrupted caches that may prevent the app to function smoothly.
Following are the steps to perform the action:
First, go to Settings on your phone
Then, move to the Apps section
Next, choose the All tab
After that, look for and click on Contacts
Thereafter, click on the Clear Cache option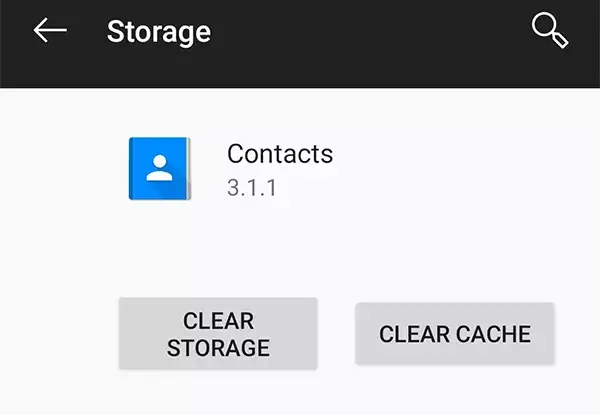 Once done, check if you can access your contacts app.
Fix 3: Enter Device Into Safe Mode
By using this feature, you can diagnose the problematic app. When you enter into safe mode, all your downloaded third-party apps will be disabled temporarily which will help to identify the culprit.
Here is how you can enter into safe mode:
First, switch off your device
Now, long press the Power button until the device logo appears on the screen
After appearing of the logo, release the Power button
Next, long press the Volume Down key immediately after releasing the Power button
Don't release the Volume Down button unless your phone completes restarting
Now, safe mode will appear on your screen at the bottom left corner
At last, you can release your Volume Down button after entering Safe Mode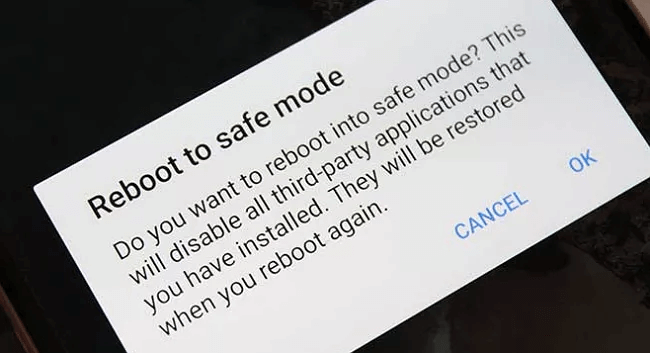 Fix 4: Try To Change Device Date And Time
Sometimes, incorrect date and time can also be the reason for Contacts stopping error. This can be resolved by changing the data and time in the correct form.
Here is how to do it:
First, go to the Settings menu on your phone
Then, move to the More option
Next, choose the Date and Time
Now, change the time format to 24 hours and Region according to your need
Fix 5: Wipe Cache Partition
Wiping the cache partition is another method if you still facing Contacts app keeps stopping error.
Follow the below-mentioned steps to apply this method:
First, switch off your device and press the Volume Down, Power, and Home buttons altogether
Next, release the Power button but hold Volume Down and Home button
After reaching on Android System Recovery screen, release the Home and Volume Down buttons together
Now, among other options, choose wipe cache partition by clicking the Volume Down key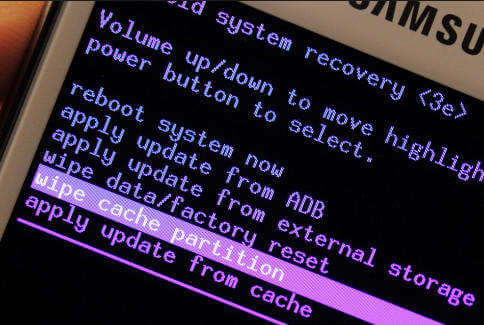 Lastly, press the Power button to confirm your selection
After completing the process, you will have the option to Reboot your system. Click on that and restart your phone.
Fix 6: Update Your Android OS
If you are not updating your phone OS for a long time then also you can come across Contacts has stopped on Android error. The best way to overcome the issue is to update your device.
Here is how you can update your mobile software:
First, open Settings and tap on About Phone
Then, click on the Software Update option to check if there is any update available for your device. If any, then click on Download and install button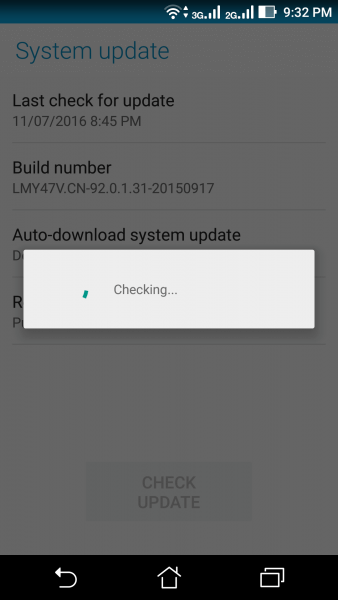 After updating your device, hope your issues will be solved.
Fix 7: Disable Google+ App
Are you using the Google+ app on your phone? If yes then this can be another possible reason for the contacts app freezing issue. There can be some apps that may interfere with your Contacts app. Most of the users have successfully fixed the issue by disabling the Google+ app.
Here is how you can also do it.
First, open Settings followed by Application Manager and press on All
Next, click on the Google+ app
Then, tap on Disable option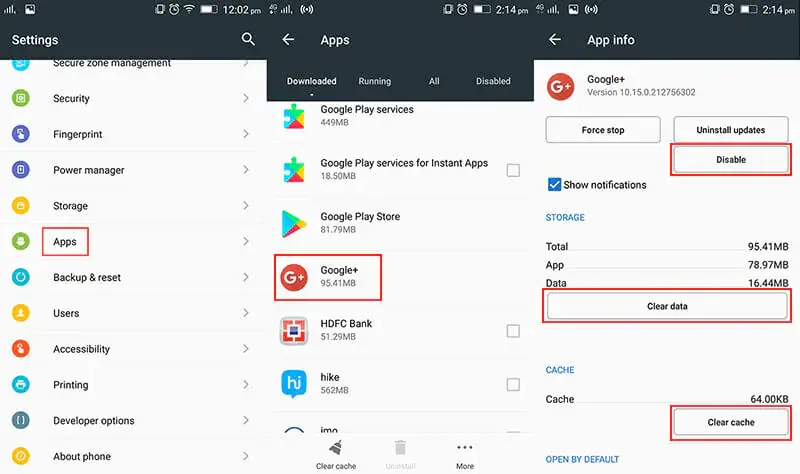 If you wish to use it for the future, then clear out the caches or you can uninstall its updates in the following way:
Move to Settings followed by Application Manager and tap on All
Next, click on the Google+ app
Now, click on the Clear cache option or Uninstall Updates
Fix 8: Reset Your App Preferences
If you made other apps your default app instead of the Contacts app, then you might encounter this error. You can follow the below steps to rest your app preferences:
Open Settings and click on Apps & notifications
Then, click on See all apps and choose three dots which is the upper-right corner, and select the Reset app preferences option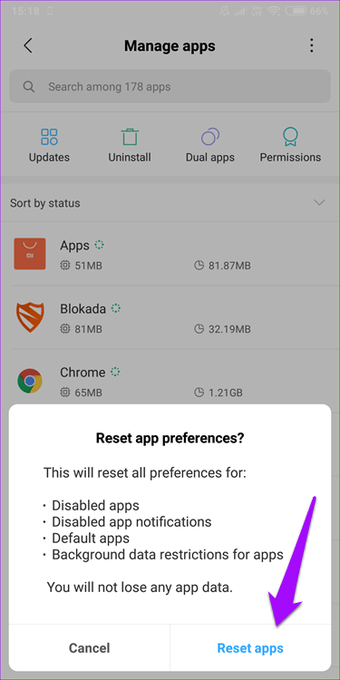 Fix 9: Uninstall The Harmful Apps
Some of the apps that you install contain a lot of ads and malware that is enough to stop the function of default apps such as the Contacts app. You need to uninstall those apps and remember not to download apps from any unknown sources. It may be harmful to your device also.
Here is what you need to do:
Open your Home screen and click on the Apps icon
Next, click on Settings followed by Apps
Then, click on a Menu option to see all installed apps
After that, launch the app and press Uninstall to remove the app from your phone. Follow the same process for other apps also
Fix 10: Factory Reset Your Phone
If you still getting Unfortunately Contacts has stopped error then, the last option left with you is to reset your device to factory settings. Don't forget to take a backup of your files because this method will erase all the data from your phone.
To reset your device to factory settings, follow the below steps:
First, open Settings on your phone
Then, click on the Backup & Reset option
Choose your backup folder
Next, click on Factory Data Reset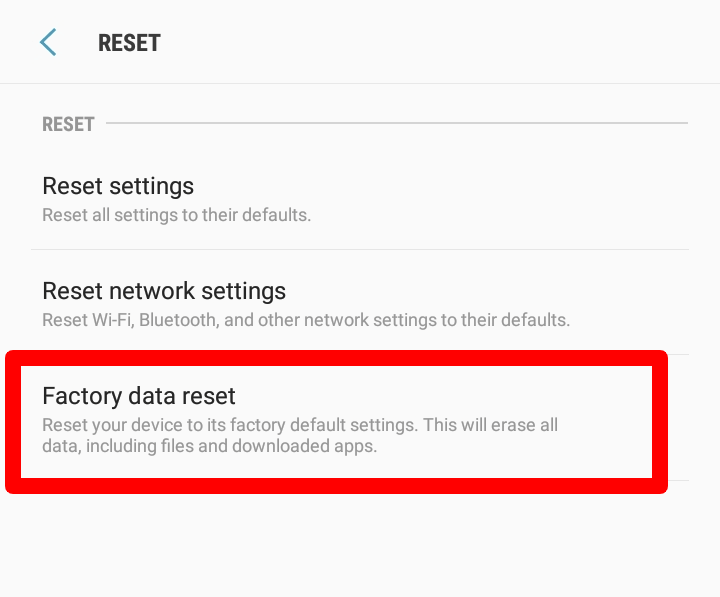 Lastly, tap on the Reset Phone option
Now, wait until the process is completed and your device will reboot automatically.
Fix 11: Ultimate Solution To Fix "Unfortunately, Contacts Has Stopped" With One Click
When you still look for some advanced way to fix unfortunately contacts has stopped errors on Android then it's time to go for a professional tool. Android Repair tool is one of the highly suggested programs to help you get rid of the issue. It is easy to use and with only one click, all kinds of issues or errors are fixed.
Some other errors it can fix like settings has stopped, Facebook has stopped, WhatsApp has stopped, Google app has stopped, Gboard not working, etc. The tool supports all types of Android devices and troubleshoots the issue without any further problems.
Android Repair- 1 Click Repair Tool For Android
Easily fix any kind of issues or errors on Android by 1 click repair tool. Fixes any Android error without hasslefree:
Ability to fix several Android system issues or errors like Black screen of death, apps keep crashing, stuck in boot loop etc.
Helps to make Android system back to normal without any skills required
Has the highest success rate to fix any types of Android errors

Conclusion
Most of the time, some of our apps like the contacts app do not work due to several reasons. However, users panic at the moment but there are fixes as well. In this blog, I have discussed several ways to fix Unfortunately Contacts has stopped error on Android phone. I hope the issue was fixed successfully by following the solution.
If not, then you can also go for an advanced way like the Android Repair tool. This is a one-click repair tool that allows users to get rid of all types of errors on Android hassle-free.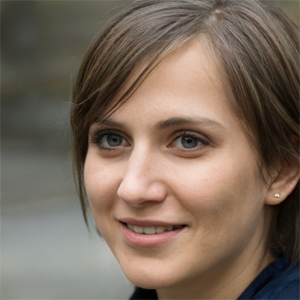 Kim Keogh is a technical and creative blogger and an SEO Expert. She loves to write blogs and troubleshoot several issues or errors on Android and iPhone. She loves to help others by giving better solutions to deal with data recovery problems and other issues.