Did you encounter the "SIM not provisioned MM#2" or "SIM not provisioned" error messages on Android while inserting a SIM card? If yes then I must say that this article will help you to get rid of the problem.
When such type of error displays on the device screen then it's clear that your phone fails to recognize your SIM card. Due to this, no calls or messages will be sent or received. So, if this issue is troubling you continuously then read this blog to know the top methods to fix SIM not provisioned MM2 error.
Some Common Reasons Behind SIM Not Provisioned Error
If your Android device is responding to SIM not provisioned error message, then there must be some reasons for it. Here, I have mentioned some of them:
Your device may be out of the network coverage region.
Your service provider has blocked your SIM card.
Your SIM card doesn't support the device.
Your network provider's server may be down, mainly with SIM card activation.
Best Solutions On How To Fix Sim Not Provisioned MM2 Error
Now, it's time to go through all the possible solutions that will help you fix sim not provisioned mm2 error on Android phone.
So let's move ahead.
Method 1: Restart Your Phone
The easiest solution to fix any kind of error in your device is doing a restart. Whenever you purchased a new SIM card, it is always advisable by all network providers to restart your device after you insert your SIM card into your device. This will force your SIM card to raise the network option and will fix the issue you are facing.
To restart your device, you need to follow the below steps:
Long press the Power button
Select the 'Restart' option that appears on the screen and click on that.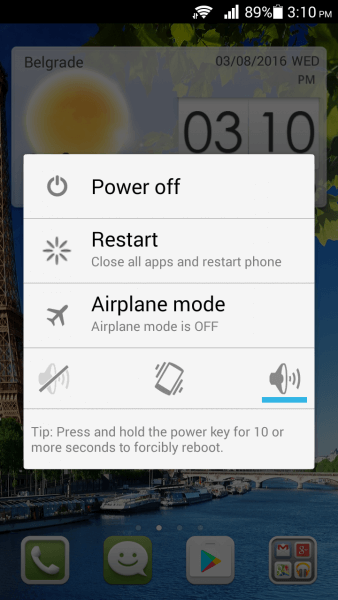 Now, your phone will be switched off. Again, you need to press the Power button for a long time to restart your device and by doing a phone call you can check if your issue has been resolved or not.
Method 2: Check If SIM Card Is Broken/Damaged
If restarting did not solve your issue, then you need to check whether your SIM card is broken or damaged. Sometimes, if you insert a broken or damaged SIM card, it won't be able to read your phone's data and you may face this kind of troubleshooting.
Here is how to check SIM card condition:
First Open the SIM card tray slot and pull it outside
Then inspect it practically to ensure there are no scratches or dents or any kind of damage sign present on the SIM card.
If you found your SIM card is physically damaged or broken, then you need a replacement of your SIM card. Call or visit your Network Provider to get a replacement of your SIM card.
Method 3: Clean SIM Card/Tray
Your phone will not identify your SIM card when some kind of dust or dirt gets stuck in the SIM tray or the SIM itself. So, ensure, that the SIM card or tray does not contain such types of unwanted materials.
Remove your SIM tray from your device and clean both the SIM card by using a soft and dry cotton cloth. Carefully clean the gold plates of your SIM card first then clean the metal plates of the SIM tray. Do not create too much pressure while cleaning SIM cards or SIM trays. It is recommended to switch off your device while doing this.
Method 4: Activate Your SIM Card
Generally, when you purchase a new SIM card, it automatically gets activated within 24hrs after you insert your SIM into your device. But, in case your SIM is not get activated and you are in trouble with how to activate your SIM card, follow the below steps to activate your SIM card: –
First, call your Network Provider
Send them an SMS regarding SIM activation
Visit your Network Provider's Store to get a new SIM card
Method 5: Enable/Disable Airplane Mode
You can also fix SIM not provisioned MM2 error on Android devices by enabling airplane mode. Enabling airplane mode will disable all your network connections and will set up a fresh connection.
In this way, you can enable or disable your Airplane mode:
Open Settings of your device
Go to the Connection & sharing option
Find the Airplane mode option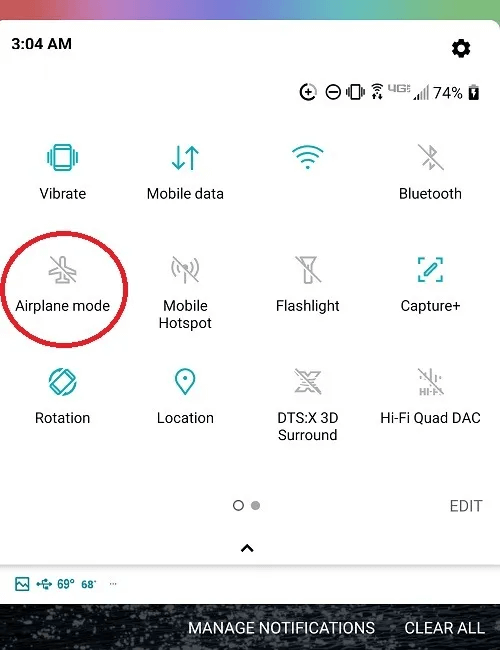 Simply enable it for a few seconds
Now your network will go off and after a few seconds, again disable it
 Now check if your issue has been resolved or not. If not, then move on to the next method.
Method 6: Ensure Your SIM Card Is Properly Inserted
Some people insert their new SIM cards in hurry or in excitement. If you did not insert your SIM card in a proper way, it will get damaged or the phone will be unable to read the data of your SIM card.
When your device will unable to identify your SIM card then it will show the message of a SIM card not inserted. At that time, you need to follow these instructions;
Eject your SIM card tray
Put the card the way it needs to place on the SIM tray
Now put the SIM tray inside your device and you will be not connected to your service provider network.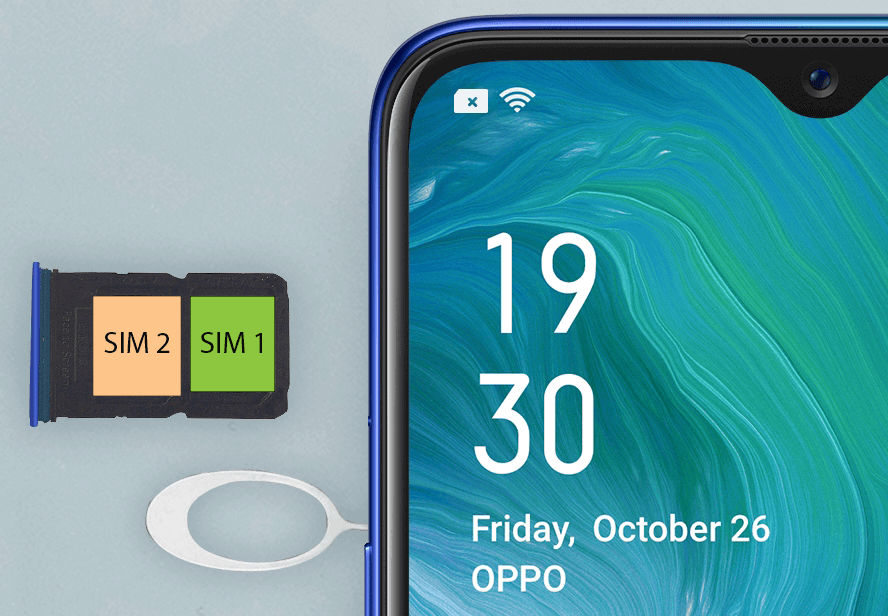 Hopefully, this method will work for you and you can access your device as usual.
Method 7: Update Your Service App
The different service provider has different apps to handle the cellular network. You may face the issue of SIM not provisioned error due to some bug problem in your service provider's app. In such a situation, you need to update the service app you are using.
Follow the below steps to update your service provider's app on your Android device:
Go to Settings
Select Apps & Notifications
Click App info
Now, click on the three dots at the top right corner of the page and choose show system.
Next, scroll down the app and choose App details and you will be redirected to the service provider app on Google Play Store
Click on Update if available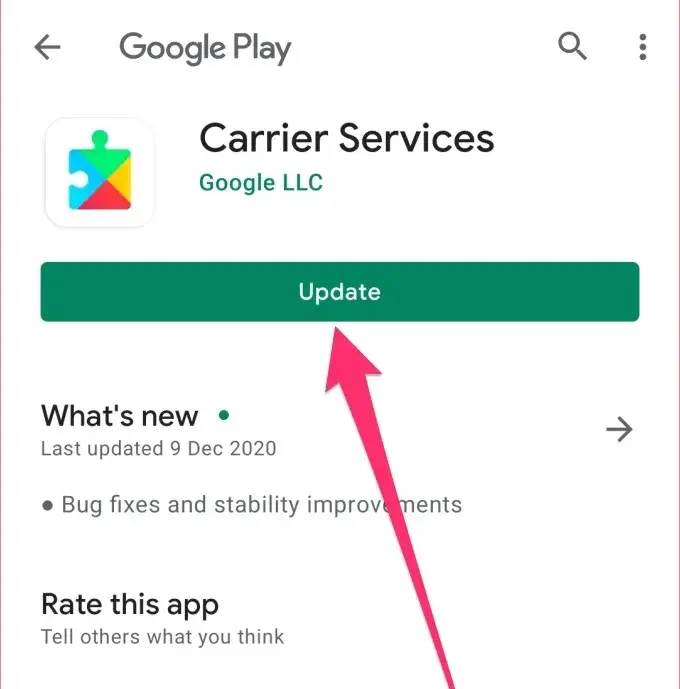 Still, if you face the same problem after updating your app, simply restart your device and see whether updating works or not.
Method 8: Try Another SIM Card Slot
 Another cause of SIM card not provisioned error is due to your sim card tray being spoiled. But no need to worry as we have dual SIM function on our Android phones. You can use another one.
Simply eject your SIM tray and put your SIM card in another slot. If this method works then the problem must be in your damaged SIM card slot.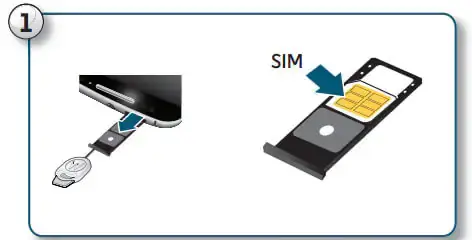 Method 9: Try SIM Card In Other Devices
Another option to check your SIM card's condition is to use it on any other devices. If you have any additional devices around you, you can use them to check whether your SIM card is in working condition or not.
Just eject your SIM card tray and put it into your additional phone, then see if the SIM card is displaying on your device or not. If showing, then make a call from that device. If the call goes, then there is no issue with your SIM card. The issue is in your device. If the call does not go, then there might be an issue with your SIM card.
Method 10: Contact Your Network Provider
Your network provider is the only one that can help you to activate or deactivate your SIM card. Just make a call to their helpline number and they will provide you solutions according to the condition of your SIM card. They either give you a New SIM card or will activate it if no problem is found.
Method 11: Use New SIM Card
If you still face issues regarding SIM card not provisioned MM2 error on your Android devices, then try a new SIM card. Visit the store of your service provider and request a new SIM.
Also, don't forget to notify them about the problem SIM card not provisioned MM#2, they will rectify the problem of your old SIM card and will try to resolve your issue. They will give a replacement of your old SIM and will activate it shortly.
Method 12: Change To New Service Provider
If the above-mentioned solutions did not resolve your problem, there may be some possibility that your service provider may not be available in your area. The only option you have is to move on to a new service provider without changing your SIM card number.
I will suggest you ask about the network before you choose your service provider in your area. This will help you to avoid such kind of issue in future.
Method 13: Advanced Solution To Fix "SIM Not Provisioned MM#2" Error On Android
If the manual methods do not work for you then it's time to go for the Android Repair tool. This effective tool helps you to fix SIM not provisioned mm2 error on Android phone. It has the ability to repair all kinds of Android errors with one click.
Not only is SIM not provisioned error is fixed but works for other issues as well like WiFi not working, Android black screen of death, SD card not detected, Android stuck in boot loop, vertical lines on Android, etc.
So you need to download this amazing Android Repair tool to fix SIM not provisioned Samsung error hassle-free.
Check out the complete user guide to fix SIM Not Provisioned MM2 error.
Android Repair- 1 Click Repair Tool For Android
Easily fix any kind of issues or errors on Android by 1 click repair tool. Fixes any Android error without hasslefree:
Ability to fix several Android system issues or errors like Black screen of death, apps keep crashing, stuck in boot loop etc.
Helps to make Android system back to normal without any skills required
Has the highest success rate to fix any types of Android errors

Conclusion
Android phone users come across several types of Android errors or issues on daily basis. However, there are ways to tackle those problems. In this blog, I have guided you through several methods to fix SIM Not Provisioned MM#2 error on Android phones.
Follow the solutions carefully to get rid of it. You can go for the Android Repair tool to fix the issue with one click.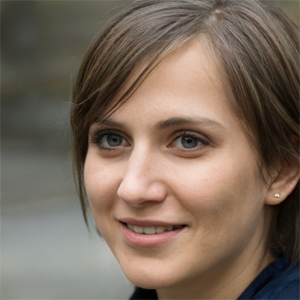 Kim Keogh is a technical and creative blogger and an SEO Expert. She loves to write blogs and troubleshoot several issues or errors on Android and iPhone. She loves to help others by giving better solutions to deal with data recovery problems and other issues.