Are you facing Pandora keeps crashing or Pandora keeps closing Android error? Wondering how to fix Pandora keeps crashing on Android phone? If yes then this article will completely help you to get rid of the issue easily. Simply go through it and get the best fixes for the Pandora app not working on Android hassle-free.


Pandora is a music-streaming app that is used on iOS, PC, and Android devices. The excellent features and services provided by this app for several years are really amazing.
But unfortunately, there are many users who are encountering Pandora app keeps crashing; here is a personal experience of a user:
I've been looking all over for an answer to this problem I'm having with Pandora. I cannot listen to music with Pandora if it's running in the background. It will play for a while but then it cuts out. I can't do anything with it except hit menu and quit. Anyone else run into this?

Source: Droidforums
Simply go through this article and get the solution to fix Pandora keeps pausing itself issue and start playing the music again.
Why Does My Pandora App Keep Crashing?
If you are willing to get rid of this error then you must first know why this Pandora app keeps crashing on Android phones. Well, there can be some reasons that I have mentioned below, have a look at them:
The issue with the firmware
Existing apps might interrupt the Pandora app to function properly
Internal or Wi-Fi issues
Background apps can also interfere with the playback
In order to solve this problem, try to restart your phone and then play Pandora. If it still crashes then apply other solutions stated below.
How Do You Fix Pandora App That Keeps Crashing On Android?
Whenever you encounter such issues always remember to know the reason behind these errors so that you can get the correct solution to fix the problem.
Method 1- Restart The Android Phone
The easiest and simplest solution is to restart your phone and see if it helps in solving the Pandora not working on Android auto issue. Following are the steps to do so:
Press the power button and hold it for a few seconds
Click on the Restart option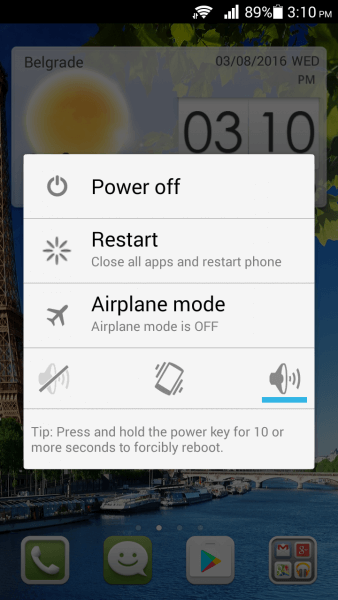 That's it. Restarting your phone helps to fix a minor glitch that causes crashing issues.
Method 2- Clear The Pandora App Cache
When the error continues then you can Fix Pandora Keeps Crashing Android by clearing the cache of the Pandora app. Follow the steps to clear the cache:
Go to Settings on your phone
Click on Apps > App manager
Choose the Pandora app and click on Storage
Under storage, click on Clear Cache and Clear Data
After that, try to run the app and see if the crashing issue got resolved or not. Or else you can try other troubleshooting fixes.
Method 3- Try Reinstalling Pandora App
In case the above methods didn't work out then you can uninstall the Pandora app and then reinstall it. This might fix the Pandora stops when I open another app problem.
Here are the steps to uninstall the Pandora app:
Go to Settings of your device
Click on Apps > App Manager> Pandora
As you click on Pandora, the uninstall option will appear to click on it and then click OK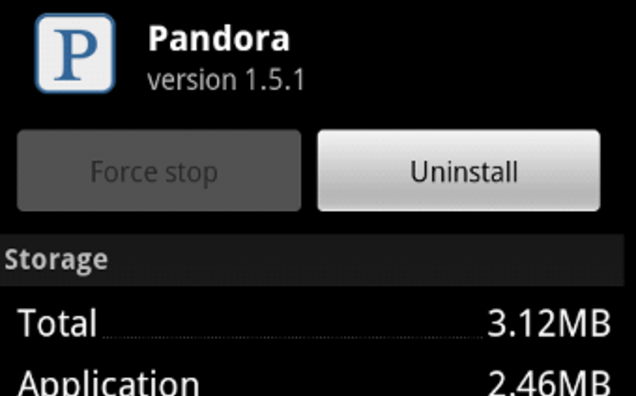 Once you have uninstalled the app, now it's time to reinstall it. Below are the steps to do so:
Open the Google play store and type Pandora
Click on the search result, choose Pandora, and tap on the Install button
Click on Accept to review app permission
Wait for a couple of minutes for the app to get installed on your Android device and then you can stream music without facing any problems.
Method 4- Turn The Power Saving Mode Off
Turning the power saving mode off have solved bugs and errors. You can also try to turn off the saving mode and check whether it helped in fixing the Pandora keeps crashing Android issue.
To turn off the power-saving mode follow the steps given below:
Go to Settings
Click on Device Care/maintenance
Click on Battery and tap on Power mode
This will turn the power-saving mode off. Now, open the Pandora app and play some music to check if Pandora not working on Android auto bug got solved or not.
Method 5- Wipe Cache Partition
Here comes another solution that fixes this persistence error and makes the Pandora app work again in Android. Follow the steps to wipe the cache partition:
First of all, Power off your phone
Press the Power and Volume down keys together for 10 seconds
Though your device is in bootloader mode, hold the volume down key twice to enter the recovery mode
Now, select the wipe cache partition under the recovery mode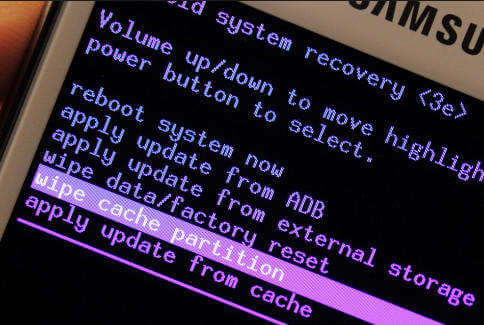 Once you wipe the cache partition, get back your phone to normal mode by restarting it. Hopefully, these methods fix Pandora keeps crashing issue on Android.
Method 6- Try Turning Off High-Quality Audio
The following are the steps to turn off high-quality audio to fix the Pandora app keeps crashing problems in Android phones.
Open the Pandora app
Click on the Profile and select Settings
Now, click on Audio quality & download
Uncheck higher quality audio box
After you have turned off the high-quality audio, run the Pandora app and see whether Pandora keeps pausing itself problem vanishes or not.
Method 7- Perform Factory Reset
Performing a factory reset can be quite risky as it deletes everything from your phone. So, if none of the above methods work in fixing the Pandora app keeps crashing issue then only do a factory reset.
Before you perform a factory reset backup all your important data in your PC or any other storage. Follow the steps to do so:
Go to the Settings
Choose the Backup & reset option
Click on factory data reset > reset device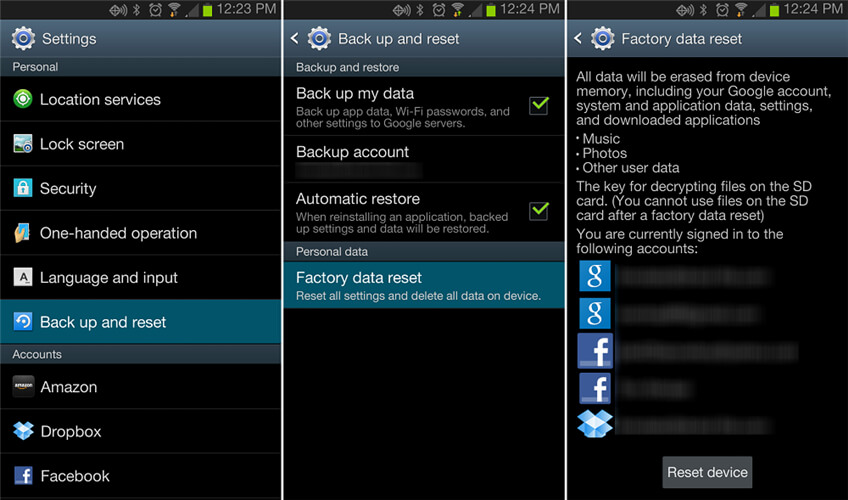 Once the factory reset process is completed your device will become new. Now, you can install the Pandora app again and it will work without causing any crashing or other issues.
Method 8- Perform Master Reset
Master resetting your Android phone will definitely fix Pandora keeps crashing issue on Android. This is another method apart from factory resetting your device.
NOTE: Before you perform a master reset again backup all your data or else you may lose them and also remove your Google account as you will be locked out of your device after master reset.
Follow the steps to do a master reset with care:
In case, you have logged in to your Google account, then you have to activate Anti-theft & Google credentials to finish the Master reset
Power off your device
Press & hold the Volume up & Bixby keys, and once again press & hold the Power button
As soon as the Android logo appears release the entire button
Press the Volume down button many times to get factory reset/ wipe data.
Hold the Power button to select it
Press the Volume down button till removing all the data of the users has been highlighted
Choose & begin the master reset
Once the master reset process is over, "Restart/ reboot the device now" will be highlighted.
Reboot the Android device by pressing the power button
In case you don't know how to remove your Google account then go through the steps given below:
From the Home screen, scroll to the upper side on the empty area to open an Apps tray
Go to Settings > Cloud and Accounts> Accounts > Google
Click on the Google ID email address
Tap on the icon that has three dots & remove the account
Well, hopefully, Pandora keeps crashing issues that have been fixed with the above-stated methods.
Method 9: Automatic Solution To Fix Pandora Keeps Crashing On Android
Apart from the above methods, you can also try out the automatic solution to fix the issue. Android Repair is one of the easy and effective ways to troubleshoot the Pandora app keeps crashing on Android. Using this repair tool, you can fix several Android issues without any problem. This is easy to use and doesn't need any technical skills to access.
So this is an effective and quick way to get rid of the issue without any further problems. With the help of this tool, other issues are also solved such as settings has stopped, Minecraft keeps crashing, gallery has stopped, Gmail has stopped, etc. You just need to download Android Repair software and solve Pandora crashing Android issue.
Android Repair- 1 Click Repair Tool For Android
Easily fix any kind of issues or errors on Android by 1 click repair tool. Fixes any Android error without hasslefree:
Ability to fix several Android system issues or errors like Black screen of death, apps keep crashing, stuck in boot loop etc.
Helps to make Android system back to normal without any skills required
Has the highest success rate to fix any types of Android errors

Conclusion
Pandora app is great for music but users get irritated when Pandora keeps pausing itself and crashes. Therefore, I have mentioned 9 effective methods that will surely work for you in resolving this issue. For quick and instant fixes, go for Android Repair software to fix Pandora app keeps closing Android.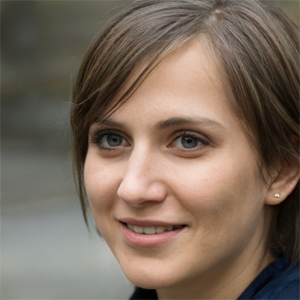 Kim Keogh is a technical and creative blogger and an SEO Expert. She loves to write blogs and troubleshoot several issues or errors on Android and iPhone. She loves to help others by giving better solutions to deal with data recovery problems and other issues.