Did your Facebook Messenger has stopped working accidentally? Are you looking for ways about Messenger has stopped how to fix it?
Well, we all are familiar with the Messenger app that is used by millions of people around the Globe. But while accessing, it may show you errors like Messenger has stopped, Messenger not responding, etc. This situation is very much irritating especially when you are chatting with friends or family members.
So if you are worried about the error then don't fret. In this blog, I will guide you on simple ways to fix unfortunately Messenger has stopped on Android phone.
Reasons Behind Messenger Has Stopped Working
Now, there can be several reasons for the error you are coming across. Some of them are given below:
Facebook Messenger gets corrupted by malware or virus attack
Messenger stops working due to a lot of photos, videos, and messages stored in the app
Lots of cache files gathered over a long-time creating errors
There can be more reasons, but you need not worry because I will suggest you some solutions, which will help you to overcome the issue.
How To Fix Unfortunately Messenger Has Stopped On Android- Best Methods
After knowing the common reasons for the error, now let us go through all the possible methods to fix Messenger not working on Android.
Solution 1: Restart Your Device
Restarting solves most app crashing issues. So, you can try this method to get rid of the above issue easily. Follow the below steps to restart your device:
Long press the Power button
Now click on the Power off option that appeared on the screen and your device will be switched off.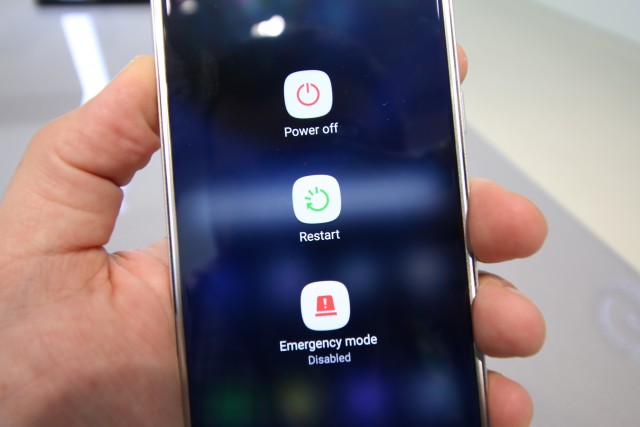 Now, wait for a few seconds and then again long press the Power button to switch on your device.
Solution 2: Clear The Cache Of Messenger App
Cache files stored on your device prevent the app to run smoothly. So, you need to clean them when app crashing issues occurred.
Follow these steps to clear the cache:
First, launch Settings on the phone
Go to Apps
Find Messenger App from the list
Tap on the Messenger app and then click on Clear Cache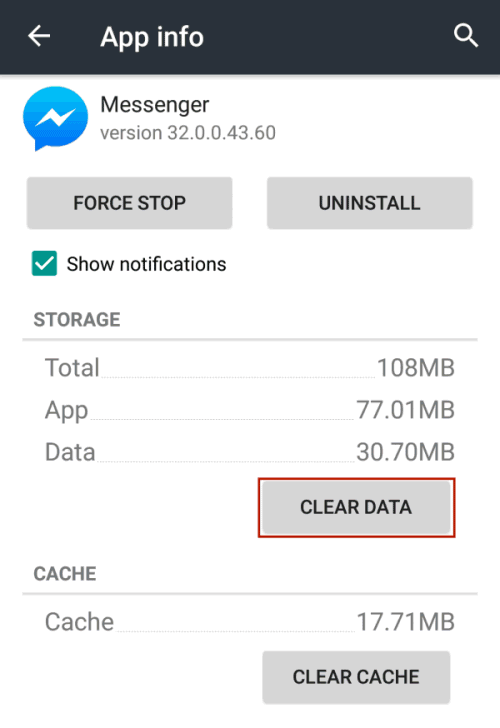 At last, return to Home Screen and Restart Your Device to check if the issue is resolved or not.
Solution 3: Clear The Messenger App Storage
When you are using any app for a long time, it starts to consume the internal storage of your device showing Unfortunately Messenger has Stopped error. So, you need to clear this storage when your app started misbehaving.
Here is how you can clear the storage of the messenger app:
Launch Settings on your device
Move down to the Storage option
Choose other apps
Search the Messenger app from the list and Click on that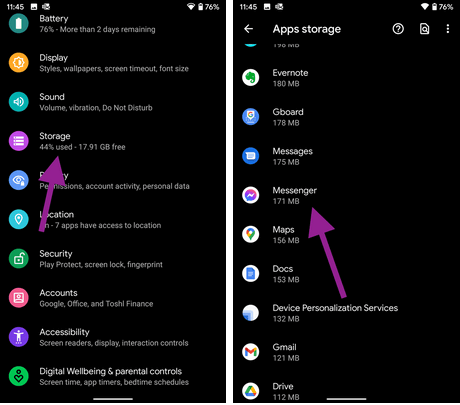 Now, click on Clear Storage from the menu.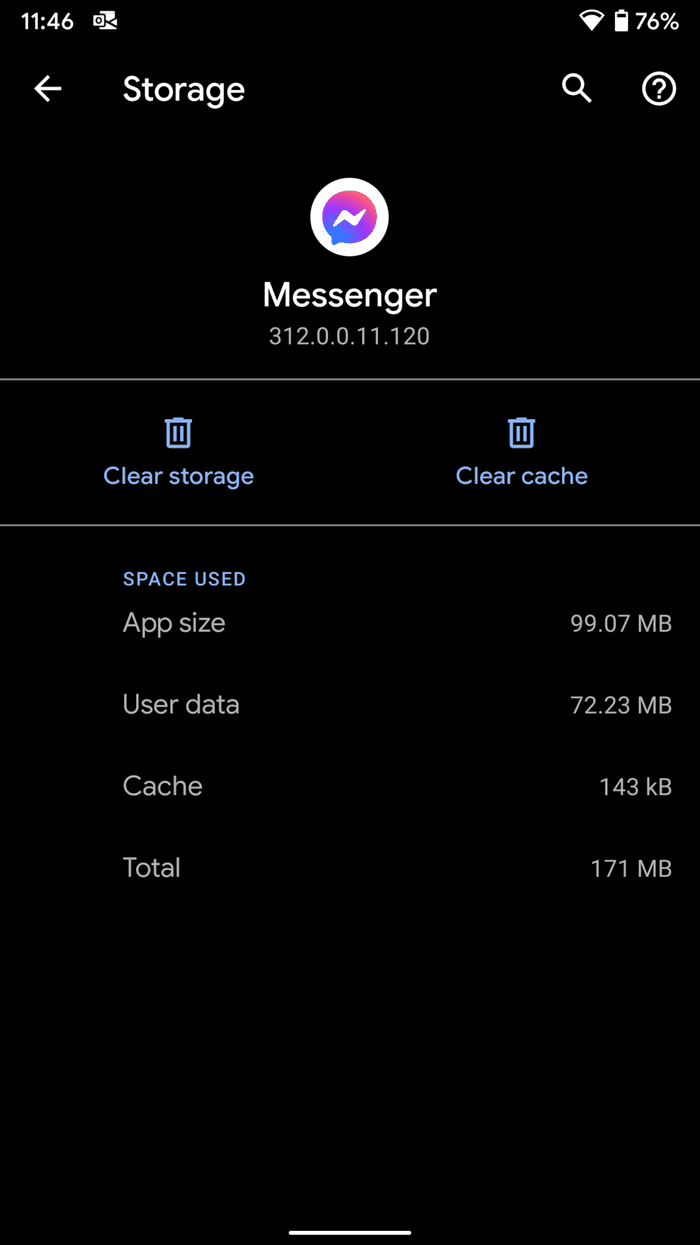 Instead, you can also press and hold the Messenger app and choose the App info directly to move to the Storage option.
Solution 4: Update Messenger App
When you are using an older version of the app then, this might create a crashing issue or get slow to open. In that case, updates can help you to avoid such errors.
So, I will suggest you update your Messenger app quickly by following the below-mentioned steps:
First, open Google Play Store on your device
Tap on Profile Icon
Click on Manage apps & games
Then click on the Updates available option
Scroll down and find your Messenger app from the list
Now, click on Update and wait till the process is complete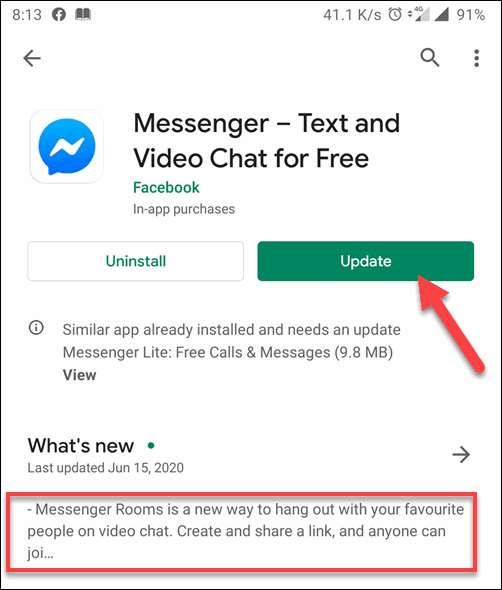 After the update is over, restart your device and open the Messenger app again to see if it's working.
Solution 5: Re-Install Messenger App
If the update doesn't work or no updates are available on the Google play store, then simply uninstall the Messenger app and reinstall it. This step might help you to fix unfortunately Messenger has stopped.
Launch Settings
Click on Apps then tap on All
Now find Messenger and click on Uninstall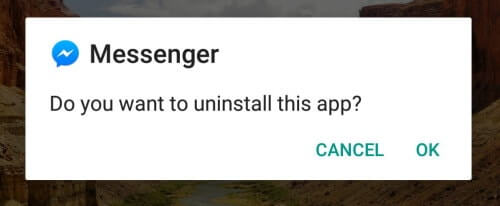 After that Reboot or Restart your phone
Next, open Google play store and search for Facebook messenger
Click on the Install option on your phone again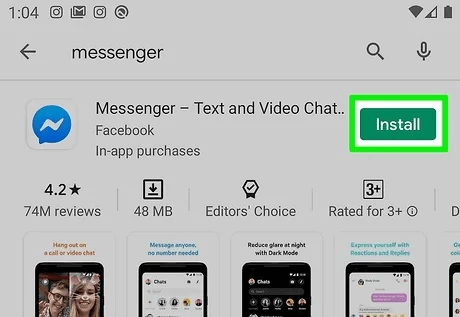 After successfully installing the app, log in to it and check if Messenger is working as before.
Solution 6: Update Your Device
If your phone is running on an old operating system then it can also prevent Messenger from working. So, it's better to check and update the OS timely.
Launch Settings of your device
Click on About phone
Choose System update
Click Check for update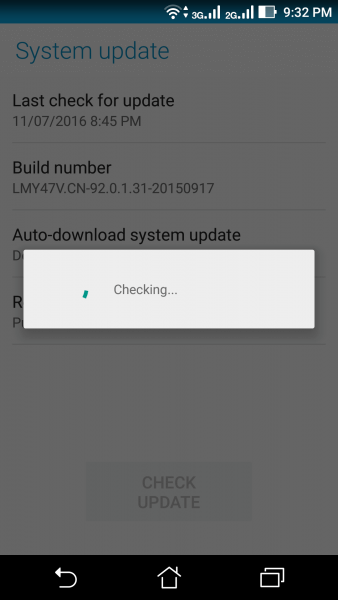 Now, tap on Update and follow the instructions displayed on the screen to complete the action.
Solution 7: Leave Beta Version Of Messenger
If you are using the beta version of Facebook Messenger and getting errors, just leave it. It can also be the reason for the error.
Follow the below steps to leave the beta program:
Open Google Play Store
Search the Messenger app on the search bar
Scroll down and click on the Leave option given under You are a beta tester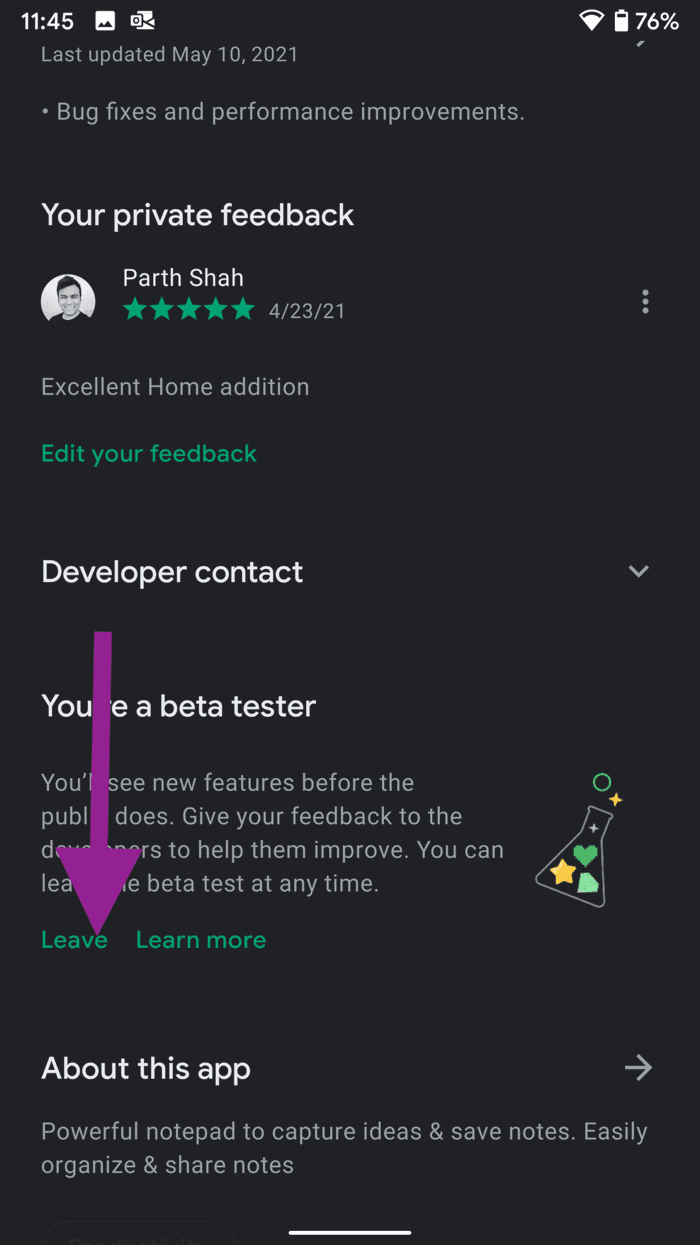 Finally, uninstall the messenger app and reinstall a stable version.
Solution 8: Remove Apps From The Multitasking Menu
Running multiple apps in the background of your device might affect your device. Eliminate those unnecessary apps and create some space for newly installed apps like Facebook Messenger.
Open the multitasking menu on your device and remove all the unnecessary apps from the list. This will help you to fix Messenger not responding error on Android.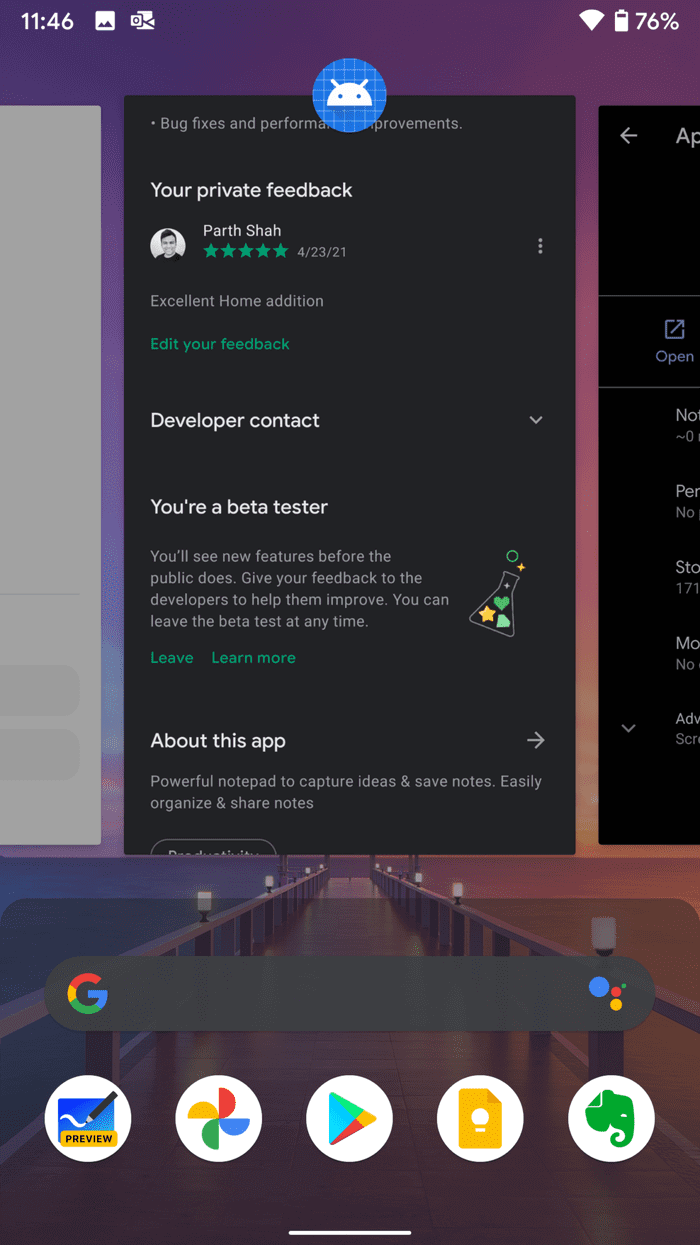 Solution 9: Use Lite Version Of Messenger
If the still original version of Messenger creates the common problems, then it's time to try Messenger Lite. The Lite version may not have the same features as the original one but it is useable.
Open Google Play Store and search for Messenger Lite on the search bar and install it. Login with the same ID and password of Facebook and see if it's working without error.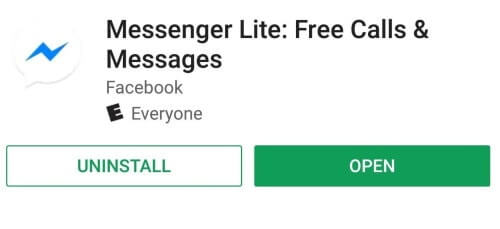 Solution 10: Remove Messenger From Digital Wellbeing
By spending so much time on the Messenger app, we get addicted to it. Digital Wellbeing is an option on Android phones that helps to set a time limit on app usage.
Follow the below steps to dismiss Messenger from Digital Wellbeing:
Launch Settings on the phone
Find Digital Wellbeing and parental controls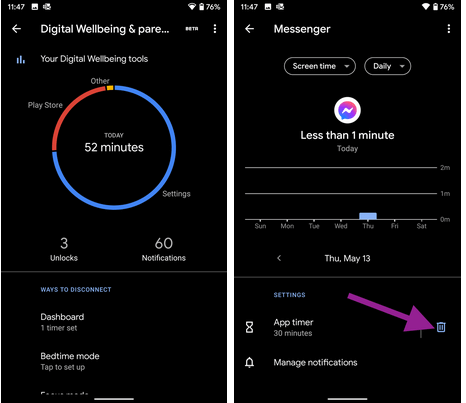 Then, click on the usage dashboard
Find the Messenger app from the list and set the app timer
Solution 11: Alternate Mode To Fix FB Messenger Stopped Working On Android (Suggested)
If you are fed of following all the above methods and still looking for fixes then go for Android Repair. This is a professional program that will fix Unfortunately Messenger has stopped on Android. Experts suggest it as the issue gets resolved with one click.
Using the software, users can solve other issues also as Facebook has stopped, WhatsApp has stopped, Snapchat not working, black screen of death, and others.
Therefore, it's time to fix Messenger not working on Android by downloading this amazing Android Repair tool. Follow the complete user guide to use the software step by step.
Android Repair- 1 Click Repair Tool For Android
Easily fix any kind of issues or errors on Android by 1 click repair tool. Fixes any Android error without hasslefree:
Ability to fix several Android system issues or errors like Black screen of death, apps keep crashing, stuck in boot loop etc.
Helps to make Android system back to normal without any skills required
Has the highest success rate to fix any types of Android errors

Conclusion
So, here I have discussed various ways to fix "Unfortunately Messenger has stopped" error on Android. Generally, there are lots of reasons for such unwanted errors but fixes are also available. Try all the methods and get rid of them immediately. For an advanced solution, go for Android Repair and fix the issue with one click.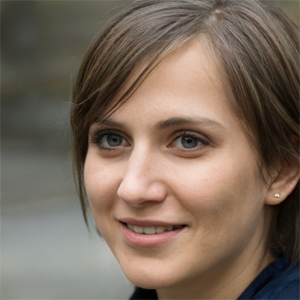 Kim Keogh is a technical and creative blogger and an SEO Expert. She loves to write blogs and troubleshoot several issues or errors on Android and iPhone. She loves to help others by giving better solutions to deal with data recovery problems and other issues.