Have you encountered a red triangle with an exclamation mark on your Android phone? Are you thinking of why Android laying down with red exclamation and how to fix it?
Well, this has been noticed that lots of users were reporting about the red triangle on their devices. This is new to many users as they don't know about it. But there is nothing to worry about as there is a solution for it.
In this blog, we will go through the reasons behind the red exclamation mark Android recovery and how to fix dead Android with red triangle.
So let's read further.
Reasons For Android With Red Triangle
Before finding solutions, we must know why this issue has occurred. This issue can occur when you put your device into recovery mode or boot your device for some reason.
Here are the possible reasons:
Minor bugs in cache files or malware attacks.
Intermittent third-party apps while booting.
The system requires an OS update.
Malfunction issue with OS.
How To Fix Dead Android With Red Triangle- Best Ways
After knowing the reasons, now it's time to see all the possible ways to fix red triangle on Android/Samsung phones. Follow all the methods and find out the best one among them.
Method 1: Restart Your Smartphone
Restarting is the best method to fix any kind of technical issue. If there are any glitches or bug problems, restarting will fix this. The same thing is applied here as well. Do restart your device by long pressing the Power button of your device and selecting the Power off option. After waiting for a few minutes, press the Power button again to restart your Android device.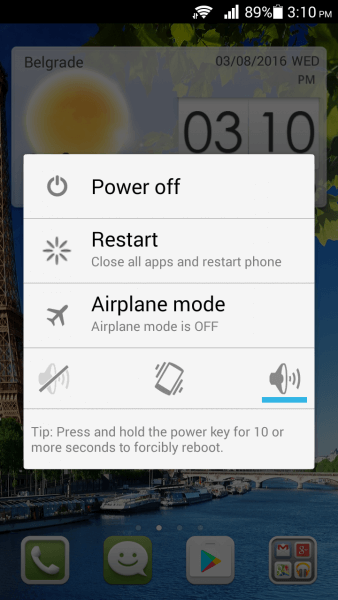 Once done, now check if the red exclamation mark is removed or not. If not, then move to the next solution.
Method 2: Use Safe Mode
If any third-party app is the main culprit, then entering into safe mode will help you to fix dead Android with red triangle.
Here is how to enter safe mode:
Long press the Volume Down and Power buttons together.
Release the Power button when the boot symbol is displaying on your device screen but don't release Volume Down
When you enter into Home Screen, then release Volume Down
Safe Mode term will appear in the corner of your device.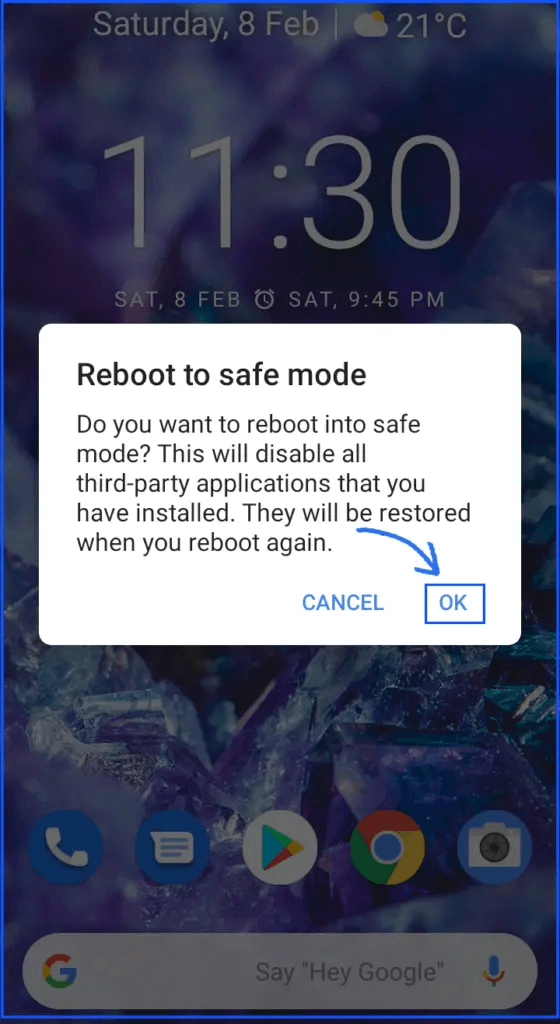 Method 3: Check Device's Battery
This method can only be used if your device's battery is removable. To remove your battery from the device, follow the below steps:
First, open up the device's back cover very carefully.
After removing the battery, again insert it as it was before.
Next, put on your cover and restart your smartphone.
Hopefully, this step can fix the issue you are coming across. If it doesn't work then go to the next method.
Method 4: Delete Cache Files On Android
If you have not deleted your cache files for a long time, then your device might get slow down and show a dead screen with a red triangle. So, in that case, you need to clear those cache files to fix dead Android with red triangle.
Follow the below steps:
First, long press the Volume Down and Power buttons altogether
Your device will vibrate and go to recovery mode
Next, press the Volume Up and Volume Down buttons together to select Recovery
Now, select the Wipe cache partition option by using Volume Up and Volume Down Wait for a few minutes until cache files are cleaned, and then reboot your phone.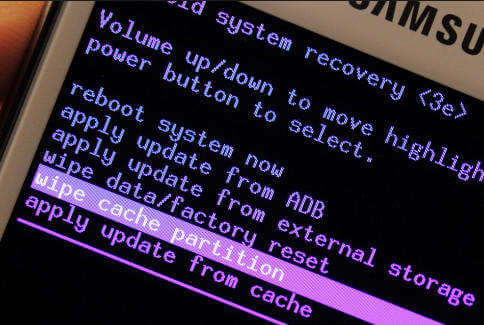 Method 5: Factory Reset Your Android Device
This is the last option for you to solve dead screen with red triangle. Factory reset will reset all the settings in your phone and make it a new one. But don't forget to take a backup of your data before applying it.
Follow the steps to factory reset your device:
First, long press the Volume Down and Power buttons together
Then, release the Power button after the brand logo is displayed on the screen
Next, release the Volume Down button after a few seconds when you see the Android system recovery menu on your screen
After that, use the Volume Down button and Power button to choose the "Wipe data/factory reset" option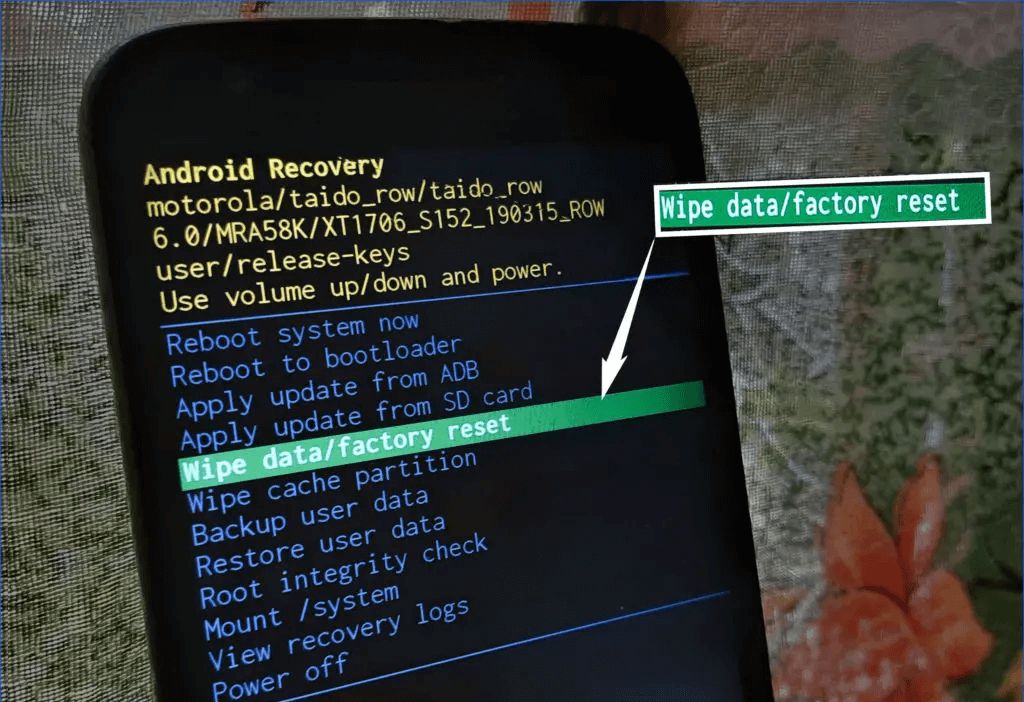 Now, choose yes to delete all data and wait until the factory reset is completed
Finally, press the Power button to reboot your device
That's it.
Method 6: Visit The Nearest Service Center
If the previously discussed method is unable to resolve your issue, then, you need professional guidance to fix it. You need to visit your nearest service center and they will let you know why this problem occurred and how much time will take to fix it.
If the device warranty period is not over yet, then you don't need to spend any money. It will be done free of cost. Hopefully, your issue will be resolved now and can be accessed as usual.
Method 7: Fix Dead Android Red Triangle Using Professional Tool (Suggested)
Apart from all the above-discussed solutions, there are yet other best ways to get rid of the error. Android Repair tool is one of the highly suggested tools that helps to fix dead Android with red triangle issues. No matter what reasons lead to such an error, this repair tool has the ability to resolve any kind of issue on Android with one click.
This tool is designed in such a way that it does not makes any data loss and can be used without technical skills. It is used to repair other errors as well as Android settings has stopped, SIM not provisioned, blue screen of death, Roblox keeps crashing, etc.
Therefore, it is suggested to use this tool and fix Android recovery mode red triangle issue easily. To use the software hassle-free, go through its user guide completely.
Android Repair- 1 Click Repair Tool For Android
Easily fix any kind of issues or errors on Android by 1 click repair tool. Fixes any Android error without hasslefree:
Ability to fix several Android system issues or errors like Black screen of death, apps keep crashing, stuck in boot loop etc.
Helps to make Android system back to normal without any skills required
Has the highest success rate to fix any types of Android errors

FAQ:
How do I get rid of red triangle Dead Android?
If you are getting red exclamation mark on your Android phone then safe mode can help you to fix it. This method will help you to know if the error is due to any third-party apps. Once you enter safe mode, you can know if the error is due to installed apps on your phone or not. If yes then you need to remove the app and the issue will be resolved.
What does Dead Android with Red Triangle Mean?
Dead Android with red triangle means that you are trying to reboot your device but it does not happen. In such case, you see a red exclamation mark inside a triangle.
How do you fix a dead phone that won't turn on?
To fix a dead phone that won't turn on, either charge your device to turn on or you should force restart your phone. This will help you to close all the apps running in the background and reboot your device. hopefully, this will help you fix the error easily.
Conclusion
So this blog completely describes how to fix dead Android with red triangle. Though the error occurs due to several reasons but nothing to fret as there are ways to resolve it. Here, several methods have been discussed that help to fix red exclamation mark on Android screen. For an advanced solution, go for Android Repair to get rid of the issue hassle-free.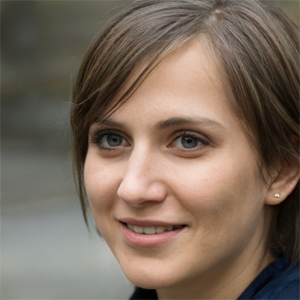 Kim Keogh is a technical and creative blogger and an SEO Expert. She loves to write blogs and troubleshoot several issues or errors on Android and iPhone. She loves to help others by giving better solutions to deal with data recovery problems and other issues.