Did you get stuck on an Amazon Prime video not working error on your phone? Thinking of why Prime Video keeps crashing Android? If yes then this blog will definitely help you to tackle the situation.
Amazon Prime app is the free streaming service that is offered by Amazon to watch videos. This app supports Android, iPhone, Smart TV, iPad, Apple TV, and many more. It is a widespread app used by numerous folks.
Recently many users have experienced and reported about Amazon Prime video not working on Android phone.
Thus, if you are one of them and want to troubleshoot Amazon Prime stuck on loading screen issue then this article is for you. Here, I will show you how to fix Amazon Prime video not working on Android phone.
Why Is Prime Video Not Working on My Android?
Well, there could be several unexpected causes that can lead to the Amazon Prime video app not working problem.
Below, I have provided a list of some of the possible factors of this issue.
Slow or unstable internet connection
When the cache files get accumulated in the app
If the Amazon Prime Videos app server is down
Using an outdated version of the app
Now, let's move on to know how to fix Amazon Prime not working on Sony Android TV.
How To Fix Amazon Prime Not Working On Android Phone?
Apply the below-given methods one by one and solve Amazon Prime video app keeps freezing problems effortlessly.
Solution 1: Close and Re-open the Amazon Prime Video App
Whenever you come across apps not working or the app keeps crashing problem then firstly you need to close and re-open the specific app.
So, here you should also close and reopen the Amazon Prime application to deal with this issue.
Solution 2: Restart your phone
Another effective and easy trick to fix Prime Video keeps crashing on Android is by restarting your phone. It has the ability to repair several kinds of issues or bugs that can lead to such types of unexpected errors.
So, just press and hold the Power button unless the Restart option appears. Now, tap on the Restart option and wait for some time. Then, check if the app is working without any errors.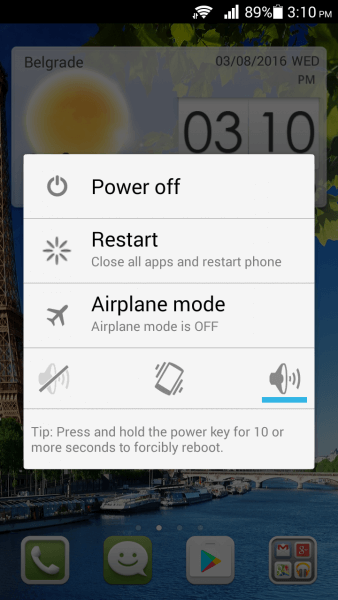 Solution 3: Check Internet Connection of your Device
Since Amazon Prime is a streaming app, it requires a speed and stable internet connection to work properly. So, here you need to make sure that your device has a fast internet connection.
Follow these steps to know how to check the internet speed of your device:
Step 1: Open your Device Browser by swiping up the home screen and tapping on the preferred browser.
Step 2: After that, go to Google.com & search for the "Speedtest".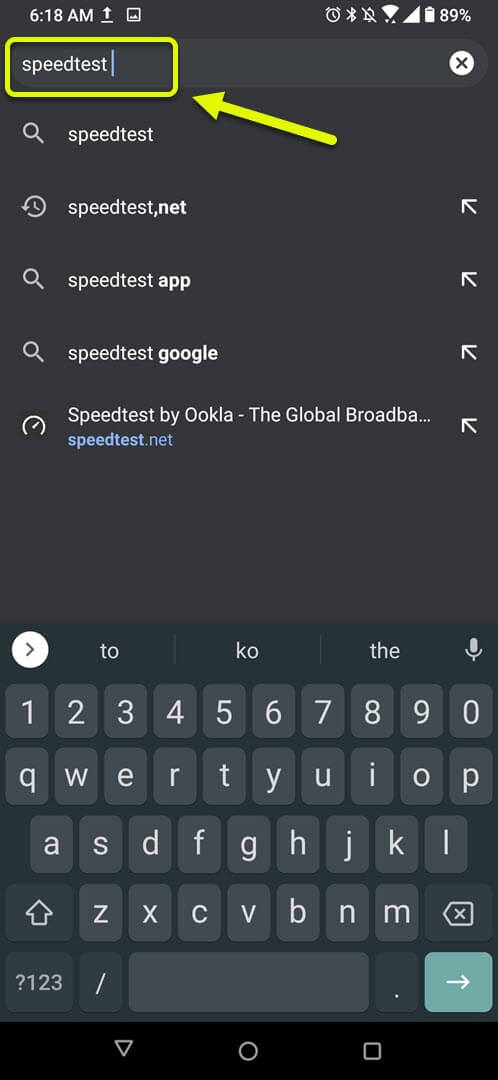 Step 3: Doing this will open a result of the speed test & show you the tool that you may use.
Step 4: Now, click on the RUN SPEED TEST option & that's it.
If you find that, the result is not so good then you should try to connect your device to the Wi-Fi network.
Solution 4: Check If Amazon Prime Server Is Down
It's quite possible that your app's server is down because of the excess server load or due to other technical problems. Hence, you are facing Amazon Prime not working on Android phone.
In order to ensure, you may check the news on the internet or you can also use the DownDetector online tool. If there is a server issue then you cannot do anything other than wait. Don't worry! The process won't take much time as a company generally solves these issues as soon.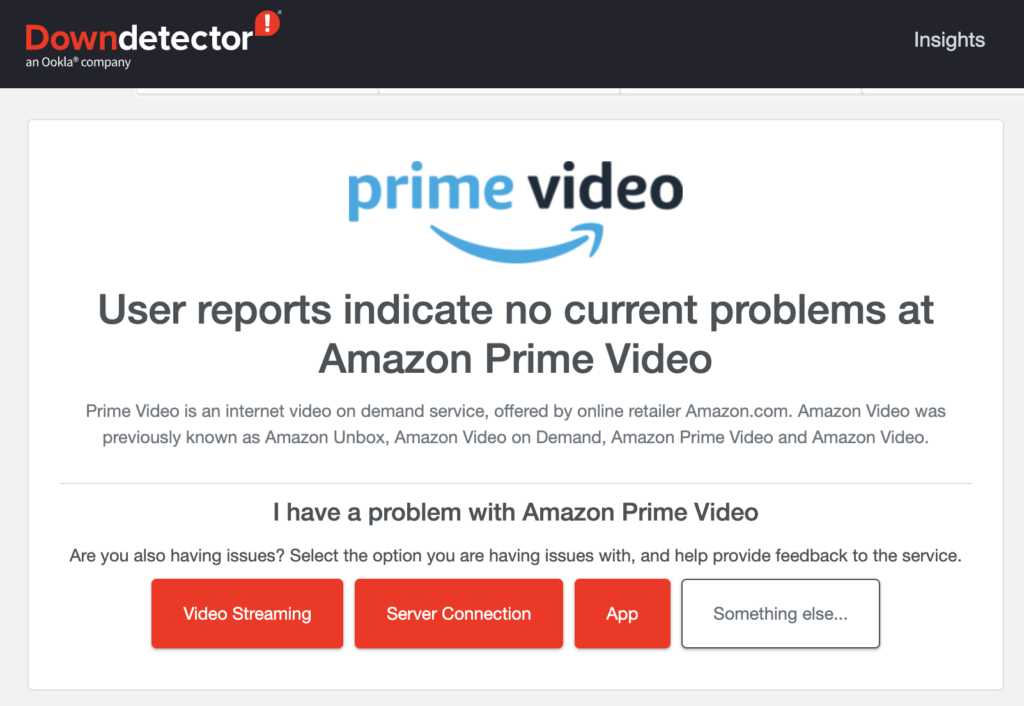 Once the server issue is solved, just go back and again try to play the app.
Solution 5: Clear the cache and Data Of the Prime App
Oftentimes, excessive use of the app accumulates many cache files in it. In such a situation, clearing the cache and data of the app could help you to tackle the problem.
Hence, you should also clear the Amazon Prime app data to the Amazon Prime video app not working on mobile. 
Here's how to do so:
Step 1: Launch the Settings app
Step 2: Then, go to Apps or Application Manager > Prime Video on your device.
Step 3: Finally, touch on the CLEAR CACHE and CLEAR DATA options then hit the OK button.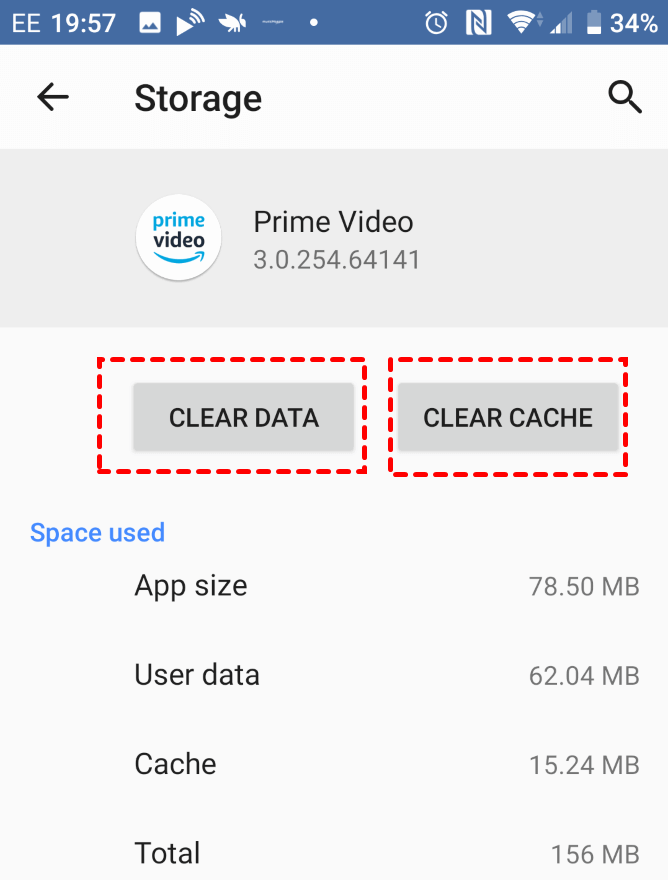 Step 4: Now, again try to stream a Prime video app in order to check whether the issue is fixed or not.
Solution 6: Update Your Prime Video App
This issue could also occur due to running the outdated version of the Prime Video app. You may need to update the latest version of the app.
For that, you need to open your Google Play Store app click on Menu (3 horizontal lines), and choose the option Manage Apps & device option. Here, you'll get a list of all updated apps. Search the Amazon Prime video app from here and tap on the Update button.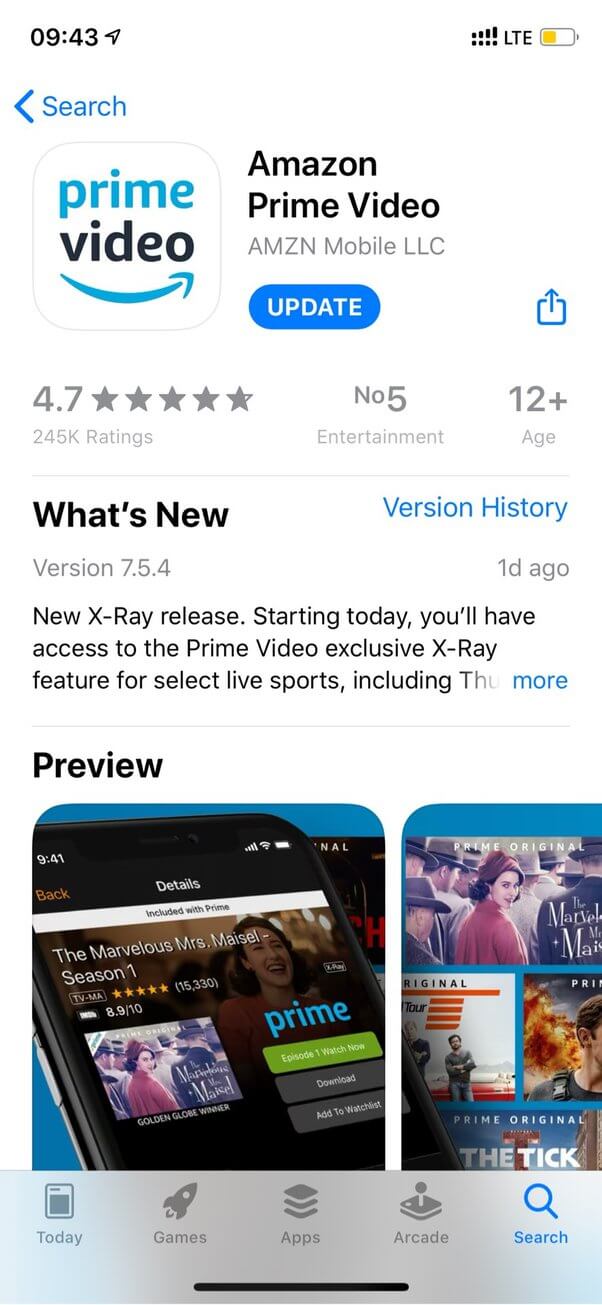 Solution 7: Force Stop Your Amazon Prime Video App
Another helpful way to fix Amazon Prime not working on Android phone issues is to force Stop the App.
Here's what you need to do:
Head to your phone's Settings menu then choose Apps
After that, search the Amazon Prime Video App from a given list
Now, tap on this app then tap on Force Stop

Solution 8: Check If Amazon Prime Account Is Active
The next thing you need to check is, whether your Amazon Prime account is active or not. You must be aware of the fact that all Amazon Prime videos aren't free.
Hence, you will be unable to watch the videos and the Amazon Prime app suddenly stops working when the subscription has expired.
No matter, whether you're an annual or monthly subscription, still you have to confirm the account status.
Follow these steps to know how to confirm the status of your Prime Video account:
Open your Amazon Account
Then, go to the Prime Video Settings
From here, you need to manage the account settings & subscription status.
If you find that, your subscription has expired then re-subscribe to enjoy the Prime Videos.

Moreover, you need to make sure that you are not using the Amazon Prime Video account on different devices. However, you can use the same account on two devices.
In case, you have connected it on two devices, then kindly log out from other devices.
Solution 9: Delete and Re-install the App
Since your Amazon Prime video app isn't working well, you should try to fix this issue by uninstalling and reinstalling the app itself.
Steps to follow to uninstall and Re-install the app:
Step 1: Access your Settings app on your Android phone
Step 2: Then, move to the Application Manager
Step 3: Choose the Amazon Prime Video app
Step 4: Now, hit the Uninstall option and click on the OK button to confirm the uninstallation process.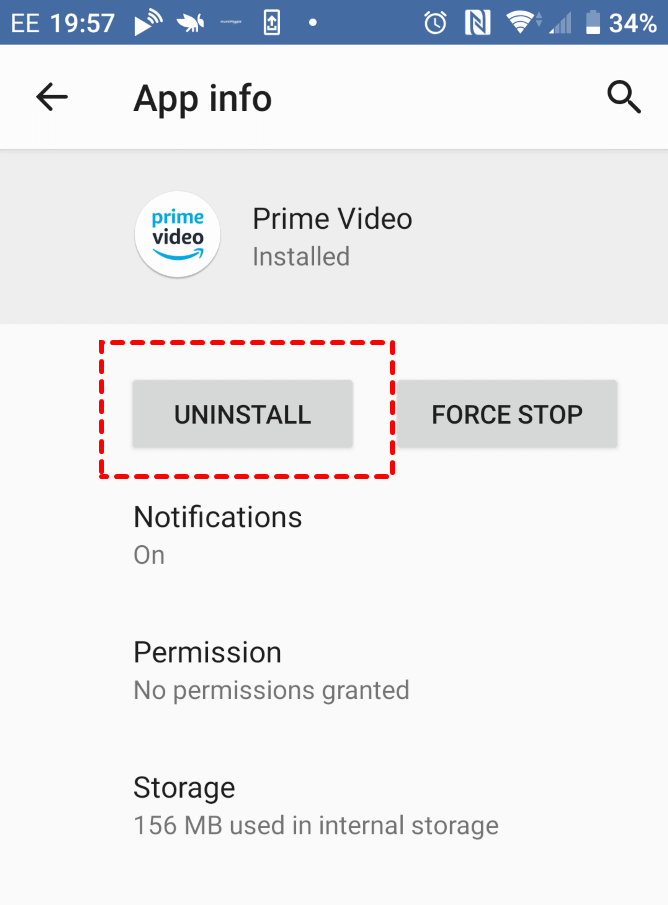 Step 5: Open the Google Play Store App
Step 6: Look for the Prime Video app in the Search box
Step 7: And, Hit the Install button
Solution 10: Disable VPN
Many users use VPN services on their phones but this connection can stop you from watching videos on the Amazon Prime app. It has a simple reason, Amazon can find you are from another country and the content will not be visible to you.
Therefore, you are suggested to disable the VPN service if you are using it and then check if Amazon Prime video is working or not.
Solution 11: Advanced Way To Fix Amazon Prime Video Not Working On Android (Recommended)
Apart from the above-mentioned solution, you still have another advanced solution to get rid of the error. Android Repair is one of the best and highly suggested tools that work to fix Amazon Prime video not working on Android. The software is easy to use and fixes any kind of errors or issues on Android phones.
It repairs several errors like Android setting has stopped, Spotify keeps crashing, Android system recovery 3e, Snapchat has stopped, invalid SIM card error, and others.
Therefore, you should simply download and install this Android Repair tool to troubleshoot any kind of Android error.
Android Repair- 1 Click Repair Tool For Android
Easily fix any kind of issues or errors on Android by 1 click repair tool. Fixes any Android error without hasslefree:
Ability to fix several Android system issues or errors like Black screen of death, apps keep crashing, stuck in boot loop etc.
Helps to make Android system back to normal without any skills required
Has the highest success rate to fix any types of Android errors

Final Words
Any of the above-listed reasons could cause Amazon Prime stuck on loading/freezing screen on Android. But don't worry! In this article, I have mentioned all tried & tested ways to fix Amazon Prime video not working on Android. For an advanced fix, try out the Android Repair tool.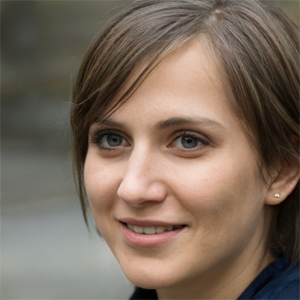 Kim Keogh is a technical and creative blogger and an SEO Expert. She loves to write blogs and troubleshoot several issues or errors on Android and iPhone. She loves to help others by giving better solutions to deal with data recovery problems and other issues.