COD stands for Call of Duty, an online based mobile game famous for its real-life graphics. This game has two modes – Battle Royale and Multiplayer Mode. You can easily download and install the game from Google Play Store. Many users use controllers of the game as it helps them to play well by using a controller.
Recently, many gamers reported that they were unable to use controllers on their devices. So, to help you, I have come up with this article to fix call of duty mobile controller not working on Android 12.
Reasons Behind COD Mobile Controller Not Working On Android
Here are a few reasons behind the COD controller not working on your Android device. They are:
Connection Problem: when your controller is not attached properly to your phone, you may face the issue
Older version of COD: if you are using an older version of COD for a long time, it can be the reason for the problem you are facing
The controller is not compatible: if the controller that you want to use is incompatible or unsupported with your phone, a problem can occur
Damaged Controller: if your controller is damaged, it will not work and you may in trouble
How To Fix Call Of Duty Mobile Controller Not Working
After going through the reasons, now it's time to follow and apply the possible fixes for COD not working on phones.
So let's read further.
Fix 1: Restart COD App
The first solution that is suggested to fix the issue is by force closing the app and restarting it again. But before restarting, see if the controller is properly attached or not. You can check the condition of the controller by visiting the main menu.
If commands are not working, you can play a match to make sure that the controller is properly working. Also, remember that never attach your controller in the middle of your match. So, you need to launch the game again.
Do this in the following way:
Find the COD app on your device
Then, press and hold the app icon
Next, choose App info
After that, click on the Force Stop option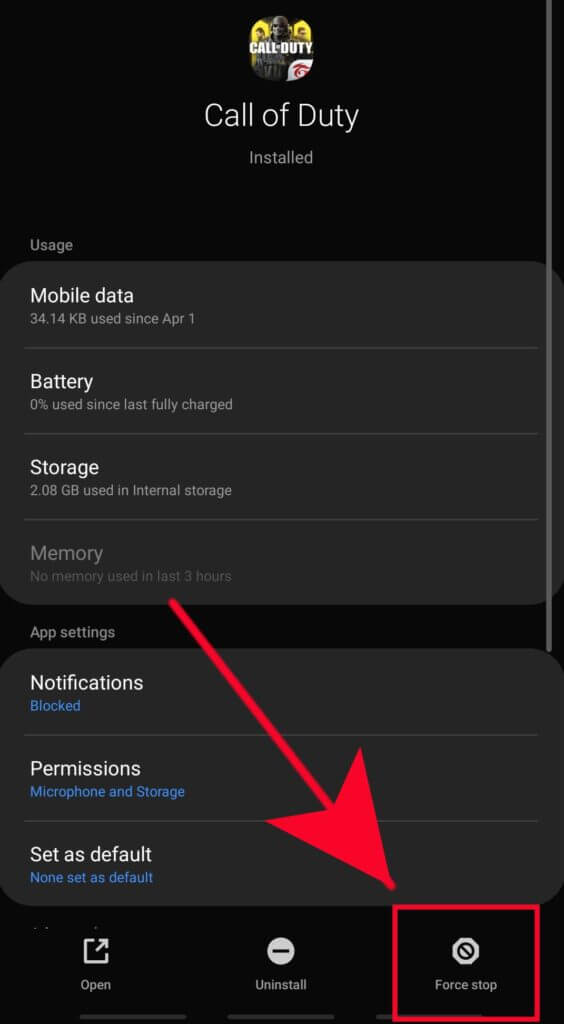 Thereafter, return to the COD app and open it
Fix 2: Check Your Connection
The next reason for the issue can be when your controller is not attached to your phone. When you are using a wired connection, make sure there is no damage to the wire.
Because a damaged wire can interrupt frequently and can be the reason for COD freezing/not working issues. Whereas a wireless controller connected via Bluetooth should connect with the right device within a required range.
Fix 3: Reboot Your Phone
Rebooting your device is another option to fix COD mobile controller not working. Some internal problems and multiple apps running in the background can be the reason for your issue. In such cases, rebooting your device might help you to overcome the issue.
Follow the below steps:
First, press and hold the Power option on your phone
Next, choose the Restart option on your screen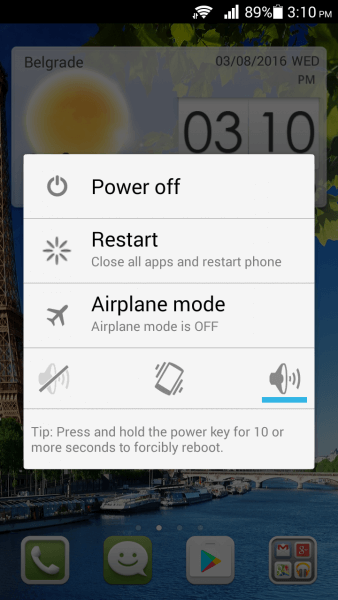 Now, wait until your device reboots itself. After that, reconnect the controller and see if the issue is fixed.
Fix 4: Check The Controller Properly
You should check if there is any kind of issue with the controller itself. First, disconnect the controller and then, ensure that your device battery is fully charged. If there is a low battery, the COD game will unable to recognize the controller.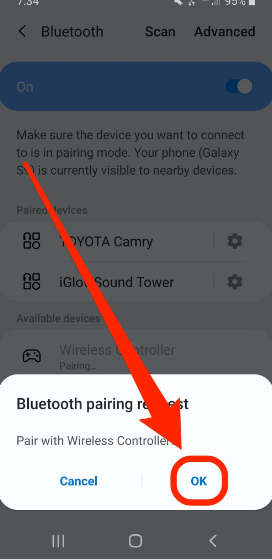 Along with that, ensure that your controller is linked to the device. After checking all the methods, see if the controller is working now.
Fix 5: Authenticate Settings For Controller Support
The next thing you can do is verify in-game settings for controller support. This can also help you to get rid of the issue easily.
Here is how you can do this:
First, link the controller to your phone through Bluetooth
Then, move to CODM and choose Controller settings in the settings menu
After that, validate if the controller is shown as linked or not and also ensure controller support is enabled
Fix 6: Use Best Controller
Always try using the official and best COD controller. It is always suggested so to avoid such issues on your device. Some well-known controllers are Xbox Core, SteelSeries, DualShock PS4, Sony Dual Sense, 8Bitdo Pro 2, etc.
Fix 7: Update Your COD Game
When you are using an older version of COD and have not updated for a long time, it can be the reason for your COD controller not working. The new version comes with various features that help to troubleshoot ongoing issues easily.
Here are the following steps:
First, open Google Play Store on your Android device
Then, tap on the Profile sign
Next, move to the My apps & games section
After that, find the COD game and check if there are any updates
Now, click on the Update button and wait until the installation is complete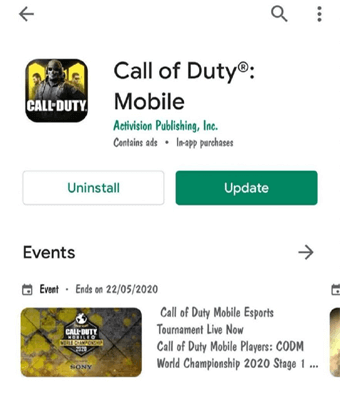 Lastly, after completing the update process, attach the controller to your Android phone and open the COD game to check if the problem persists.
Fix 8: Ultimate Solution Fix Call Of Duty (COD) Not Working On Android
If you are still looking for some advanced solution to fix the issue then you should go for the Android Repair tool. This professionally suggested program helps users to fix COD not working errors on Android/Samsung phones. The best part is using this tool, all types of errors or issues can be fixed without any further problems.
Several other issues are also fixed like Google Meet keeps crashing, Minecraft keeps crashing, Roblox keeps crashing, system UI has stopped, and many more. It supports all types of Android devices and makes the phone normal with one click.
Therefore, this tool is highly recommended as it allows users to solve any kind of issue without data loss.
Android Repair- 1 Click Repair Tool For Android
Easily fix any kind of issues or errors on Android by 1 click repair tool. Fixes any Android error without hasslefree:
Ability to fix several Android system issues or errors like Black screen of death, apps keep crashing, stuck in boot loop etc.
Helps to make Android system back to normal without any skills required
Has the highest success rate to fix any types of Android errors

Conclusion
Here in this article, I have discussed all the possible methods to resolve controller not working issue on COD game. I am sure your issue is fixed after following all the methods. For advanced solutions, you should go for the Android Repair tool and fix the issue with one click.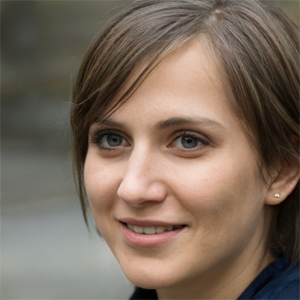 Kim Keogh is a technical and creative blogger and an SEO Expert. She loves to write blogs and troubleshoot several issues or errors on Android and iPhone. She loves to help others by giving better solutions to deal with data recovery problems and other issues.