Have you lost your important screenshots or screenshot automatically deleted on Android?
Want to recover lost screenshots on Android but not getting any effective way?
If yes, then you need to go through this complete guide. In this article, you'll get 3 proven ways to recover deleted screenshots on Android.
Nowadays, many users take screenshots of some important files or documents or other things and keep them in phone storage. But sometimes, those pictures are deleted from the user's end and they don't know what to do and how to get them back.
To help you out, I have come up with this blog that will totally guide you on how to recover deleted screenshots on Android phone.
But, before we dig into the solutions, you must know the major factors behind screenshots disappeared Android.


Why Did My Screenshots Disappear On Android?
There could be several unknown reasons that can cause screenshot deletion on Android. But these are some of the common and possible causes of screenshot deletion.
Accidental deletion
Virus or Malware infection
Mistakenly or Unintentional deletion
Using one SD card in multiple devices
Inserting or ejecting the SD card in an improper way
Installing any suspicious third-party apps from unknown sources
Doing factory reset without backup
After learning the causes, now the recovery task will become easier for you. Let's move ahead and find out 3 realistic ways to recover lost screenshots on Android.
How To Recover Deleted Screenshots On Android Phone?
In this section, you'll get 3 potential ways to recover deleted screenshots from Android. So, start trying the given methods one by one.
Method 1: Recover Lost Screenshots On Android Phone Through Backup
Have you synced or backup up your Android phone photos or screenshots by using any cloud services?
If yes, then you can get back your missing screenshots on Android without a PC. Yes, you can use your Google photos app to recover lost screenshots on Android.
But you must remember one thing, the Google photos app will keep your deleted data in it for 30 days only.
If you are unable to restore your missing screenshots within this time then you may lose the screenshots forever.
Follow the below steps to recover photos from Google photos:
Access your Google photos application on your phone.
After that, tap on Menu, which is located at the bottom of the screen.
Again, tap on the Trash folder & simply find your lost screenshots on Android.
Now, choose the pictures that you wish to restore, & hit the Restore option.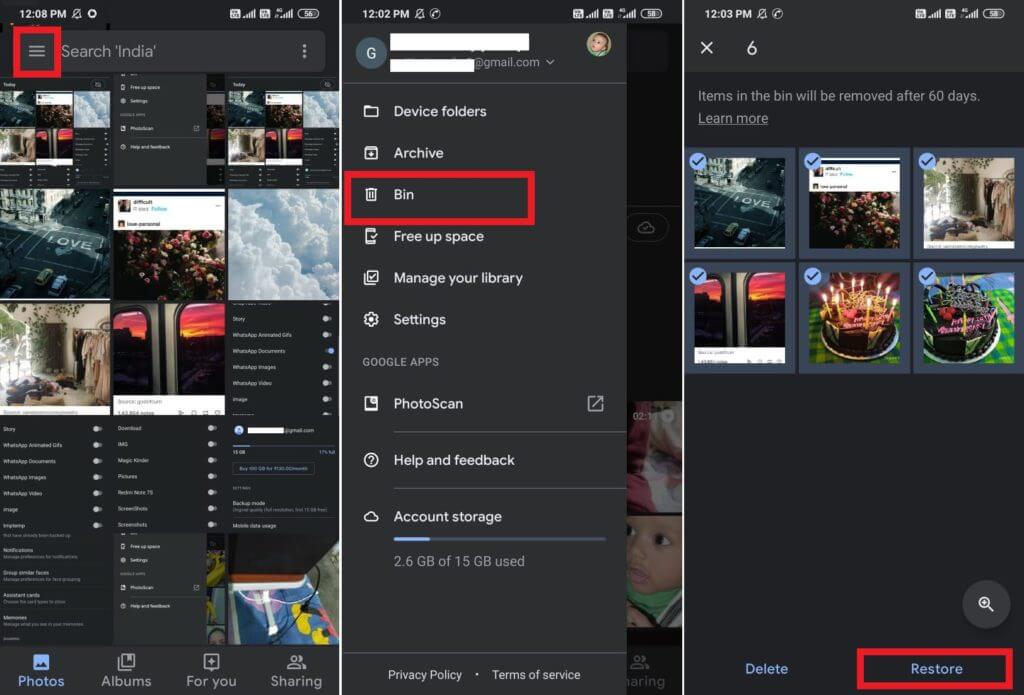 Method 2: How To Restore Screenshots On Android Via Dropbox
As we all know that, Dropbox contains junk file folders in it such as – deleted pictures, documents, books & and other data for up to 30 days.
Therefore, in order to retrieve deleted screenshots/photos Android, you can use the Dropbox option.
Below guided steps will help you to recover your lost Android screenshots:
At first, launch a browser on your PC & visit Dropbox's website on your desktop.
After that, sign in to Dropbox by using your personal information.
Then move to "File" then "Deleted Files" in order to view the recently deleted data on Android.
Now, choose the screenshots you need to restore.
Next, tap on the 3 dots icon & touch the "Restore" button to restore your lost screenshots back.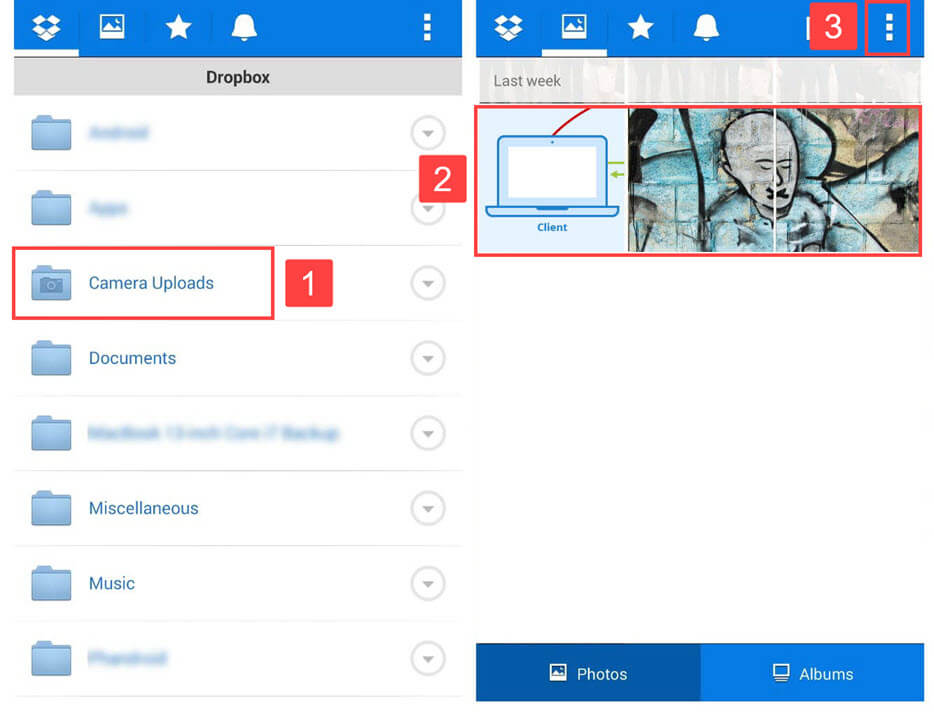 Method 3: Best Way To Recover Deleted Screenshots From Android Without Backup [100% Safe And Secure]
Generally, you will get several recovery programs to recover lost screenshots on Android but I will suggest you the best one that is Android Data Recovery software.
It is a powerful tool that is specially designed to get back all kinds of missing or inaccessible screenshots or other files from Android like – photos, audios, videos, contacts, call logs, text messages, WhatsApp chats, notes, documents, and others.
No matter whether your screenshots are deleted accidentally or intentionally, this screenshot recovery tool has enough capability to recover them in all situations.  And you don't have to worry about its operations as this tool is very easy to use and allows to retrieve them without backup.
The best part of this tool is that it supports all the brands of Android such as – Samsung, LG, Xiaomi, Oppo, Vivo, Realme, Motorola, Nokia, Lenovo, Sony, OnePlus, Huawei, HTC, and many more.
So, without any worry download and install this Android Data Recovery Tool on your PC and recover your lost screenshots on Android.
To know how to use the software, check out the complete user guide.
Android Data Recovery- Recover deleted data from Android phones/tablets
The best and efficient tool to recover lost, deleted, disappeared, inaccessible data from Android phones/tablets. Some unique features include:
Directly recover various types of data such as photos, contacts, SMS, videos, WhatsApp, call logs, documents, notes, etc.
Recover data in any situation like accidental, water damage, unintentional, factory reset, formatting, virus attack or other reasons
Allows one-click option to "Recover" deleted files without backup

Bonus Tip- Important Tips To Prevent Data Loss Scenarios On Android
If you don't want to lose your screenshots again from your Android phone then you must read out the below-given tips carefully.
They will help you avoid further data loss including screenshots.
Regularly create a backup of your essential data to PC like – screenshots, images, contacts, videos, SMS, music, documents.
Avoid taking pictures and recording videos when your phone is showing low battery.
Before deleting any of the unwanted files from your device, you should check them twice or thrice.
Always remove the SD card from your device in the proper or correct way.
Avoid connecting your Android device with the virus-infected PC.
Do not install any suspicious app from unknown sources.
Keep your device in any safe place and always keep it away from children.
Install any trustworthy antivirus tool on your Android phone to protect your device from malware attacks.
Frequently Asked Questions (FAQ):
Where Did My Screenshots Go?
The screenshots are usually saved on the gallery of an Android phone just after capturing it. You can find them on your photo gallery app.
Can Deleted Screenshots Be Recovered?
Yes, the deleted screenshots can be easily recovered by using the backup. There are backups created automatically or manually so you can find them. If there is no backup then you should go for a professional tool like Android Data Recovery tool.
Conclusion
After going through this entire post, I hope the above-listed methods are enough to recover lost screenshots on Android. All the solutions are very helpful and allow you to restore them with ease.
If you have backup then you can use the Google Photos app and Dropbox option to get back your deleted screenshots on Android.
When you don't have backup then go for the most advanced and reliable tool that is, the Android Data Recovery tool.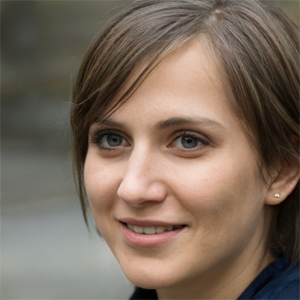 Kim Keogh is a technical and creative blogger and an SEO Expert. She loves to write blogs and troubleshoot several issues or errors on Android and iPhone. She loves to help others by giving better solutions to deal with data recovery problems and other issues.