Snapchat offers amazing filters to its users for more entertainment and fun conversation. Recently some Snapchat users complained that they are unable to use filters on their smartphones. Snapchat Filters not recognizing the faces of the users or taking a long time to load.
So, to help you from this situation, I have shared some solutions in this article that might help you to fix Snapchat filters not working on Android issues.
But Before that, let's understand why Snapchat filters stop working followed by its fixes.
Why Is My Snapchat Filters Not Working?
There are several reasons for filters not working on Snapchat. Here, I have mentioned a few of the common ones:
Unstable Internet Connection- If your internet connection is not stable on your device, filters will not load or takes longer time than usual
Server down- If the Snapchat server is down, that might be the reason for filters not loading on your Snapchat app
Corrupted caches- caches help to improve the app's performance. But when these caches get corrupted due to some reasons, it can affect the app to work smoothly including filters not working
Android Lagging Issue- If multiple apps are running in the background of your device that might slow down other apps including Snapchat filters
Incomplete installation- An incomplete download or installation can corrupt the whole app and its features might not work properly or can get stopped like filters on Snapchat
Outdated OS- When your device OS is out of date, it can hamper all the apps on your device and cause such error
Taking Snaps in low light areas– If you take snaps in low light areas, filters will unable to detect your face, showing filters not working error
The filter is Unavailable: some filters work on a location basis. So, if you are searching for a filter that is not available in your area, then you might encounter such an error
Outdated App:  some filters work only on the latest version of the Snapchat app. So, always keep updating your app to get new filters.
How To Fix Snapchat Filters Not Working On Android:
After knowing the reasons behind the error, now it's time to check out the best workarounds to fix Snapchat filters not working and keep it going.
So let's go ahead.
Method 1: Check Your Connection
You need a stable internet connection on your Android phone to use Snapchat filters. So, if your filters are not loading, you must check whether your mobile data is over or you are having a poor internet connection that might cause Snapchat filters stops working. You can check the condition of your connection by doing a speed test.
Method 2: Allow Location Services
Some Snapchat filters require location access to perform. So, enable location services on your device to use the filters.
Follow the below steps to turn on location services:
For Android users:
Launch Settings on your phone.
Next, move to Apps
Then, choose a Snapchat app from the app list.
After that, move to Permissions and tap on Location permission
Now, choose your option as per requirement.
For iOS users:
Go to Settings on your iPhone and then move to the Privacy option followed by Location Services.
Now, enable Location Services.
Method 3: Permit Filters And Lenses
Another reason could be that you have disabled the Snapchat filters and lens options. So, just allow this feature from the settings menu and you can use filters without having any issues.
Here is how you can enable it:
Launch Snapchat on your smartphone.
Then, go to the Profile tab, which is in the upper left corner of the screen.
Next, tap on Settings
After that, scroll to reach Additional Services under the settings menu and click on Manage
Now, turn on the Filters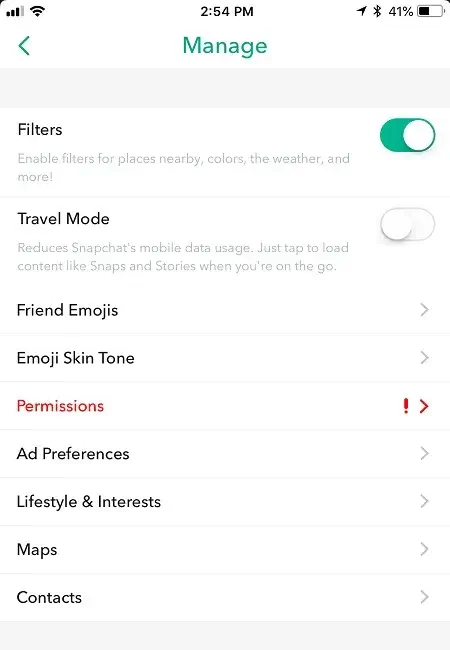 Method 4: Check If Snapchat Is Down
Another reason for Snapchat filters not loading could be the Snapchat server is down. However, it is very common due to outages sometimes. You can check your server status by visiting the Downdetector website. Along with that, you can also follow Snapchat's official Twitter page for future updates.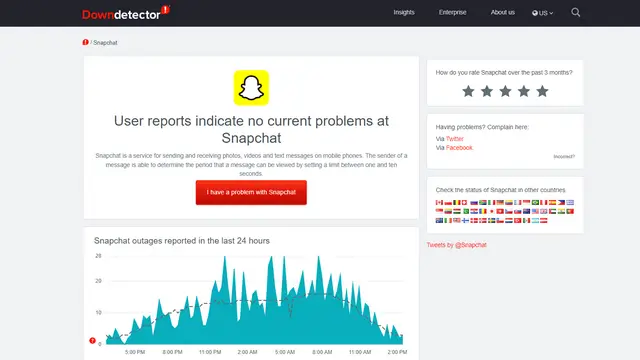 Method 5: Clear Snapchat App Cache
Snapchat app gathers a lot of stickers, and filters in the form of a cache on the device's internal storage. Caches help the app to run smoothly on the device and it prevents downloading the same things again.
The problem is when these caches will corrupt, Snapchat might not perform well. In that case, you need to delete those caches from your phone.
Do this in the following way:
Open the Snapchat app on your phone.
Next, click on the Profile sign at the upper left side of the screen.
Then, tap on the Settings icon in the upper right corner.
After that, scroll to the Accounts Actions tab and click on Clear Cache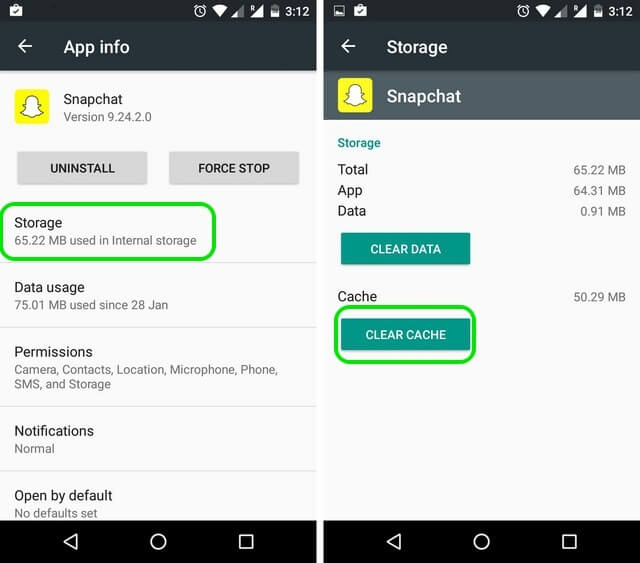 Now, click on the Continue option after the pop-up appears
Finally, leave the app and launch it again to see if the filters are properly working now.
Method 6: Update Snapchat App
You might encounter this error when you are using an outdated version of the Snapchat app on your device. So, it is advisable to update it to the latest one to fix filters not working on Snapchat.
Follow the below steps as guided:
Open Play Store on your device.
Next, tap on your Profile, which is in the upper right corner.
Then, choose My apps & games.
Now, scroll to find Snapchat and check if there are any updates for Snapchat.
Click on the Update option to start the update process.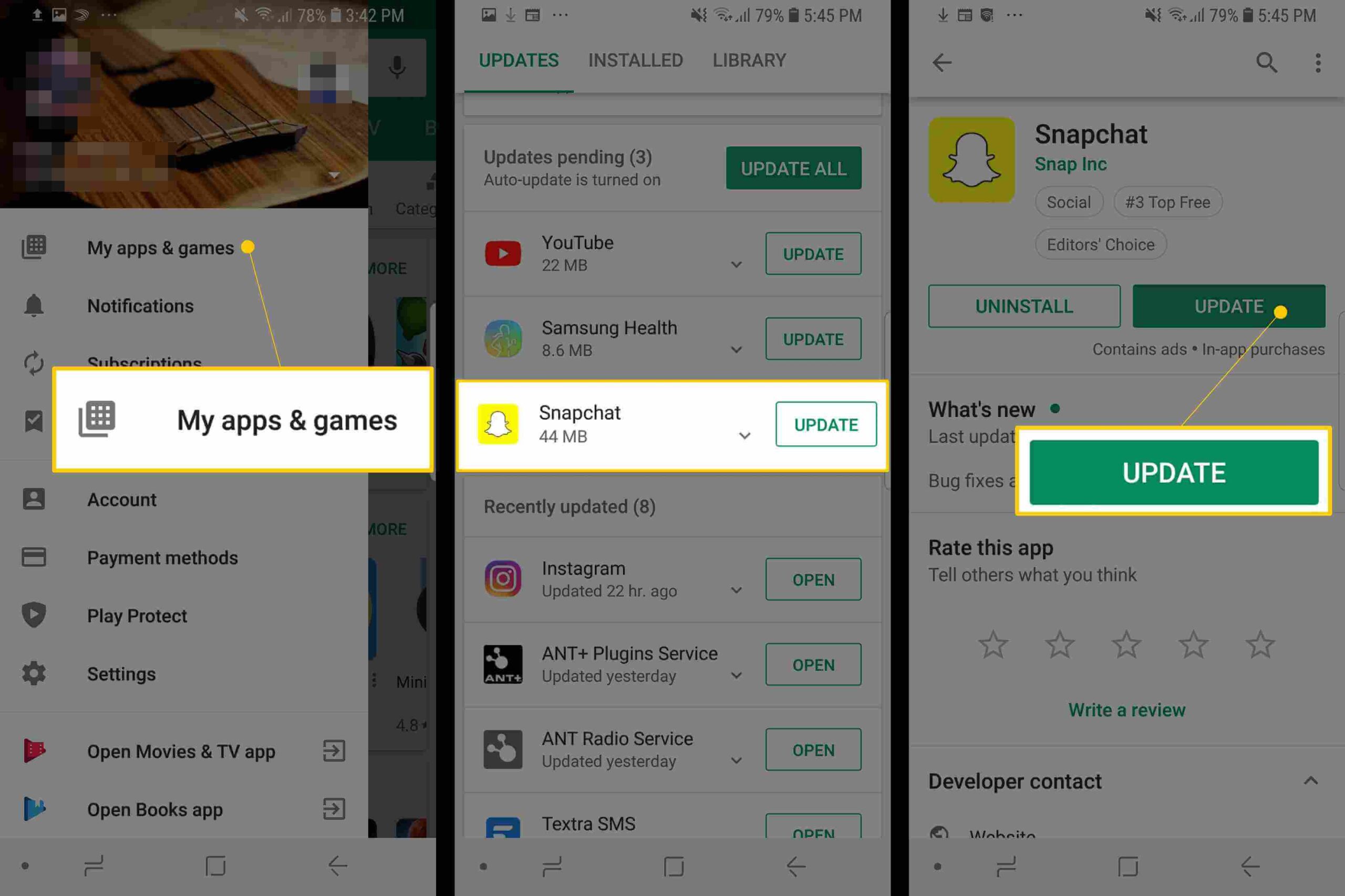 After updating, launch Snapchat and see if the issue persists.
Method 7: Reinstall Snapchat App
If the update does not resolve your issue, then try reinstalling the app. In this way, your Snapchat app data will be cleared and your filters not loading issue will be solved.
To uninstall the Snapchat app, press and hold the app icon on your device's home screen and tap on Uninstall button. Then go to Google Play Store, search for the Snapchat app, and click on the Install option. After this, I hope the issue is resolved and filters can be used as usual.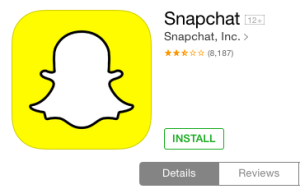 Method 8: Update Your Device
Along with the latest version of the Snapchat app, you also need to assure that your operating system is also updated. Sometimes an older OS might be the cause of such kind of issues. It can be fixed by updating your OS.
Here is how you can update your OS:
Android:
First, launch Settings
Next, find Software Update
If there are any updates, tap on that and your device will start downloading the update.
In recent devices, you can find OS updates by going to About Phone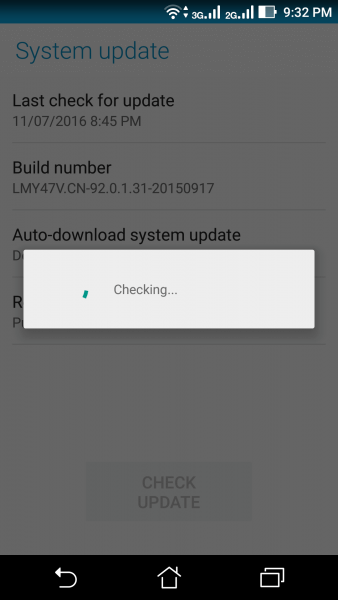 iOS:
First, open Settings
Then, tap on the General option
Now, tap on Software Update to find an update for your OS
Method 9: Enable Required Permissions
If you have accidentally denied some permissions after downloading the Snapchat app such as filters and other permissions, then you might encounter this issue. Therefore, simply enable all the required permissions by following the below steps:
First, go to the Settings menu
Tap on the Permissions option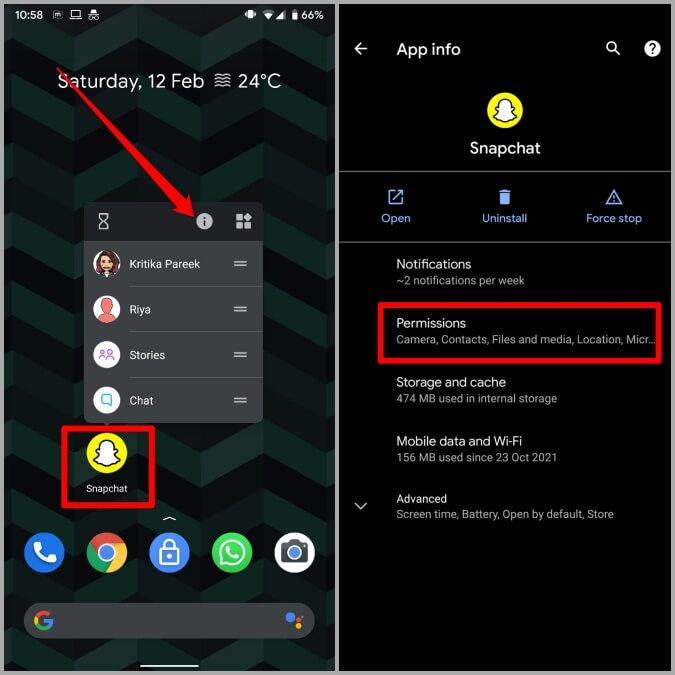 Turn on the required permissions
Method 10: Use Snapchat In Bright Surroundings
If the following methods did not resolve your issue then you might take a snap in the bright light surrounding. In low-light surroundings, Snapchat filters will unable to recognize your face and you may see filters not working. So, take a snap with proper visible light.
Method 11: Ultimate Way To Fix Snapchat Filters Not Working On Android
Are you wondering if there could be any unique solution to get rid of the issue easily? I can suggest you such advanced tools as Android Repair. This professional program effectively works to fix Snapchat filters not recognizing faces. It is easy to use and has the ability to make the device normally.
Not only it resolves Snapchat filters but fixes other issues as well like Snapchat not working, settings has stopped, Minecraft keeps crashing, Instagram couldn't refresh feed, and others. Therefore, it's time to download and install this amazing tool to fix all types of Android issues hassle-free.
Android Repair- 1 Click Repair Tool For Android
Easily fix any kind of issues or errors on Android by 1 click repair tool. Fixes any Android error without hasslefree:
Ability to fix several Android system issues or errors like Black screen of death, apps keep crashing, stuck in boot loop etc.
Helps to make Android system back to normal without any skills required
Has the highest success rate to fix any types of Android errors

Conclusion
So, these are a few solutions that have helped you to fix Snapchat filter not working on Android issues. I am sure you have applied all of them to troubleshoot the issue. Also guided me to use the Android Repair tool to fix filters not working on Snapchat and other problems.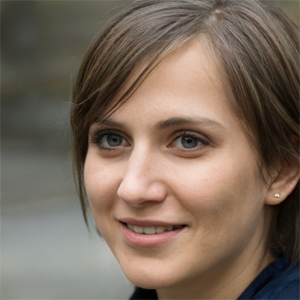 Kim Keogh is a technical and creative blogger and an SEO Expert. She loves to write blogs and troubleshoot several issues or errors on Android and iPhone. She loves to help others by giving better solutions to deal with data recovery problems and other issues.