Did you forget your Samsung pattern lock and are not able to access your device? Are you looking to bypass pattern lock on Samsung phone? If yes then don't worry as this blog will help you to unlock the pattern lock in your Samsung phone.
We generally lock our devices to avoid any kind of third-person access to them. For that, our devices have several features like PIN/pattern/password/fingerprint, etc. However, most of the time, we forget our pattern lock and cannot access it.
The situation can be irritating but you may be eager to know how to unlock pattern lock on Samsung. Just read this blog and check out all the possible methods to bypass lock phones.
How To Unlock Pattern Lock In Samsung Phone- Effective Methods
Now, it's time to go through the best and most effective methods to bypass Samsung pattern lock using manual and automatic ways.
Method 1: Unlock Forgot Pattern Samsung Phone With Google Account
The very first step you can take to unlock the lock Samsung device is by using your Google account. This is the most simple and easy way to fix the issue. All Android devices are attached to a Google account to reset forgotten password.
But, this is a risky method as all your data will be deleted from your device. If you have no issue resetting your device then you can go through this solution. To apply this method, you must remember your Google account and password. If you forget your Google password then, first recover that and after that apply this method.
Follow these steps to unlock pattern lock in Samsung with a Google account:
First, tap on Forget Password link on the device lock screen and put so many wrong passwords to get the link
Thereafter, choose your Gmail account to reset the pattern and type your primary account ID and password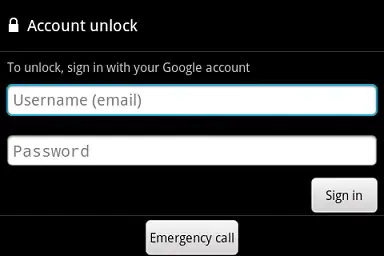 Now, Google will send you a reset code in your email account to reset your device pattern lock or you can reset the pattern there itself. Make an easy pattern that you can remember.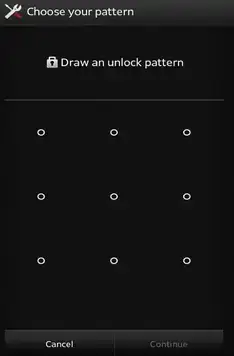 After unlocking the device, we suggest you set a backup pin for future reference and it can be done through settings.
Method 2: Go For 'Find My Mobile' Feature On Samsung
All Samsung phones offer the Find My Mobile feature. So, if you do not remember your password, try Find My Mobile at once. Remember, this method will work for your Samsung devices like Samsung Galaxy S22/S21/S20/S9/S8, etc.
The below steps will help you:
First, log in to your Samsung account
Then, tap on the Lock My Screen option
Here, type a new PIN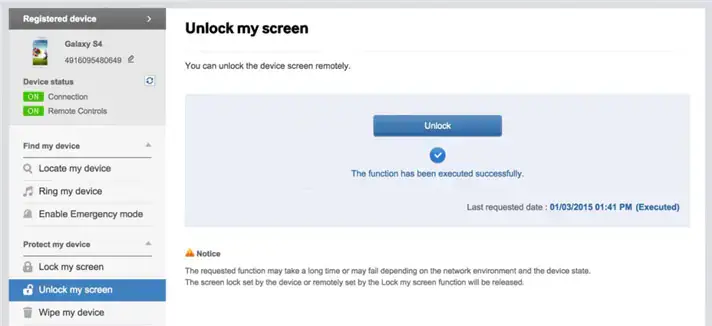 Then, tap on the Lock option that is at the bottom
After a while, your lock screen password will convert into a PIN and you will be able to unlock your phone.
Method 3: Bypass Samsung Pattern Lock Via Android Device Manager
Another way to bypass pattern lock is by using Android Device Manager. To use this feature, you must ensure that this feature is turned on on your device.
Follow the below steps:
First, open a browser and visit their site. Then, sign in through your Google account that is set in your Samsung device
Now, choose the device that you want to unlock
After that, click on Erase option to delete the pattern. By doing this, all your content with pattern lock will be deleted.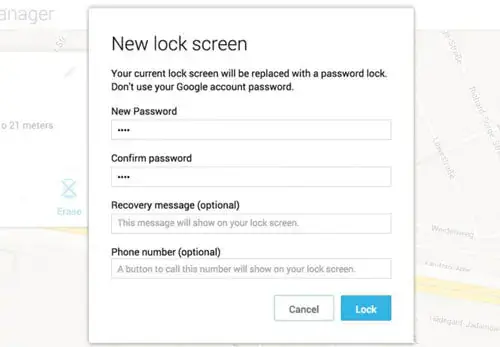 Method 4: Unlock Using 'Pattern Password Disable' And Custom Recovery (SD Card Required)
Another method to unlock pattern lock on Samsung devices is to install any custom recovery file and you need an SD card. SD card is needed to transfer ZIP files to the device.
Remember: This method helps to move files when your device is locked. At the same time, you must also have knowledge about rooting and custom recovery.
Here are the steps to follow:
First, download the "Pattern Password Disable" zip file on your PC and navigate it to your device's SD card
Now, put the SD card on your Samsung phone
Next, restart your phone in recovery mode
After that, flash the file on your SD card and restart your device
At last, your device will boot itself without a lock screen. If you have a password then just input it and the device will get unlocked
Method 5: Break Pattern Lock Through Google Account (Android 4.4 And Lower)
This method will only work when your Samsung device is running on the Android 4.4 version and before. When you draw a wrong pattern six times continuously, a message will pop up showing "You have incorrectly drawn your unlock pattern five times. Try after 30 seconds". At that time, you can unlock your Samsung device using your Google account.
Here is how you can do that:
First, draw a wrong pattern five times continuously and then click Forget Pattern option
Next, select Enter Google account details and click on Next. Then, enter your Gmail account followed by the password. After that, click on Sign in option
Now, reset the pattern lock and then set a new pattern lock to bypass your device under Screen Unlock Settings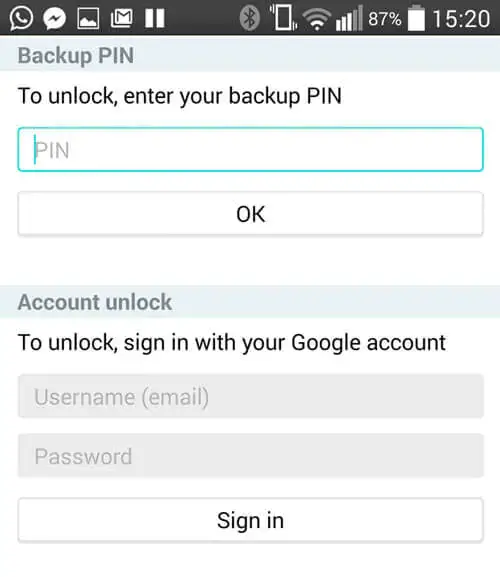 Method 6: Bypass Samsung Lock Screen Pattern Using Backup PIN
While you set up your pattern lock, if you created a backup PIN then it's easy to unlock your phone.
Here are the steps to unlock your device using a Backup PIN:
First, draw the wrong pattern several times on your Samsung device until you get the message to try again after 30 seconds.
Now, tap on Backup PIN > put your PIN > press OK and your earlier pattern will be removed
Lastly, you can reset a new pattern lock or passcode through the Screen Unlock settings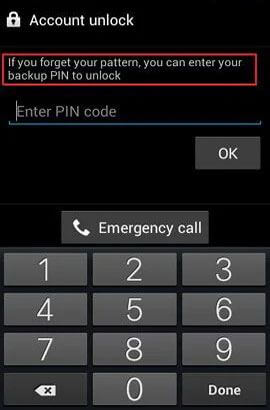 Method 7: Bypass Samsung Pattern Lock Using ADB
Another way to remove pattern locks on Samsung devices is by using ADB.
Try this by following the steps:
First, connect your device to a PC
Next, open a command prompt in the ADB directory. Then enter this command: adb shell rm /data/system/gesture.key and press Enter
Now, restart your device, and the lock screen password will disappear.

Method 8: Use Smart Lock Feature To Remove Samsung Screen Lock Pattern
Your device can be unlocked through the smart lock feature also. Set your smart lock feature on your Samsung phone in the following way:
First, open Settings
Then, click on the Lock screen
Now, tap on Smart Lock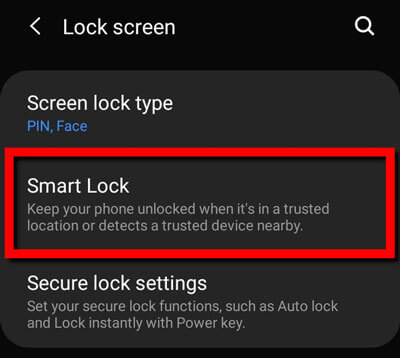 Smart Lock supports three types of methods: trusted devices, trusted places, and on-body detection.
If your device is already set up Smart Lock feature then follow this step:
Suppose, you have set up a home as your trusted location. Now, when you arrive home with your device, it will automatically detect your location and unlock itself. However, remember that you have to unlock the device with your password or pattern, or PIN when you no longer use the device for hours.
Method 9: Boot Your Device Into Safe Mode
Are you using any third-party lock screen app? If yes then this can be easily removed by putting your device into safe mode.
Here are the steps to enter safe mode on your device:
First, go to the Power menu from your lock screen then, long press Power Off
Now, you will be asked to boot into safe mode. Simply click on OK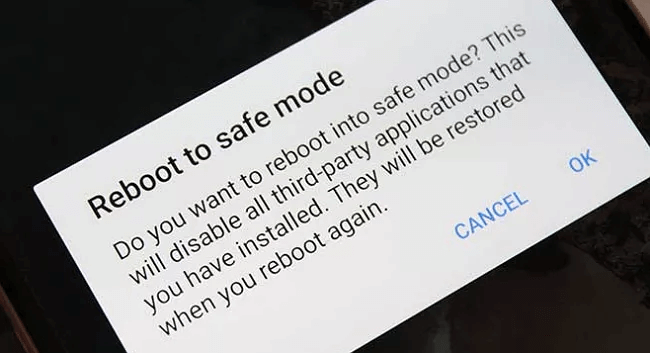 After completing the process, the lock screen will be disabled temporarily activated through a third-party app
Now, uninstall the third-party lock screen and reset your data
Next, reboot your Samsung device and come out of safe mode
Finally, your lock screen app is demolished now
Method 10: Bypass Pattern Lock On Samsung Using Factory Reset
Did you Forget the password to your Gmail account also? Then the last option left for you is to apply a factory reset to unlock your Samsung phone pattern. Although this method is suggested at the last as it will delete the whole data from your phone.
You can avoid this method to prevent data loss but as you have no other options so only a factory reset will help you to unlock the device pattern.
Here are the steps to perform a factory reset:
Put your Samsung smartphone in recovery mode and long press the Home button followed by the Power button and Volume Up button altogether
After that, press the Volume Up and Down buttons or use the home button to select "Wipe data/factory reset"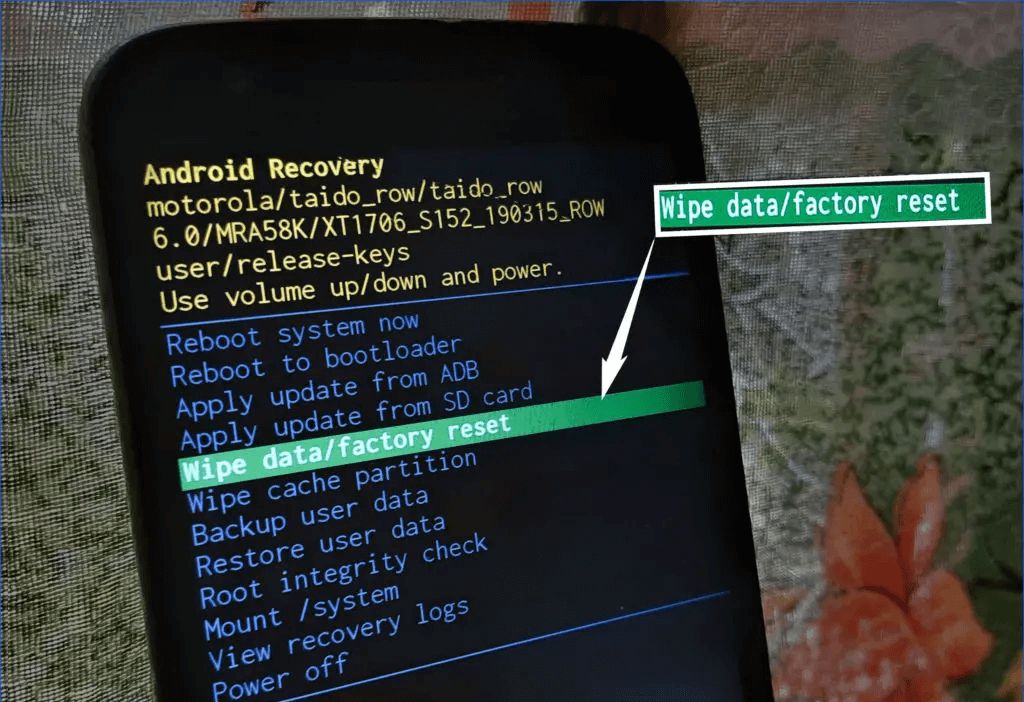 Now, after clearing all the data from your phone, your device will reboot itself. You can now easily use your device without any lock.
Method 11: How To Unlock Pattern Lock In Samsung Without Losing Data (Suggested)
Are you still looking for some easy ways to bypass Pattern Lock on Samsung? If yes then it's better to go for a professional tool like Samsung Unlock tool. This is the best and most effective way to bypass Samsung lock pattern screen without data loss. It removes all types of lock features like PIN, password, pattern, fingerprint, etc.
The tool is easy to use and does not need any technical skills to operate. It supports all types of Android phones like OnePlus, Nokia, Huawei, LG, Sony, Lenovo, HTC, Xiaomi, Samsung Galaxy S22 Ultra/S22+/S22/S21/S21+/S21 Ultra/S20/S20 Plus. Therefore, you have to download and install this amazing tool to unlock pattern lock in Samsung hassle-free.


Conclusion
Privacy is important for everyone and so this also comes when we are using our devices. We always lock our devices so that any other person does not access them without permission. But quite a few times, users forgot the lock pattern or password and they regret being late. In this blog, I have discussed various ways to unlock pattern lock on Samsung phone.
I hope following them has helped you to bypass Samsung lock screen pattern. In addition, you can also go for professional tools like the Samsung Unlock tool.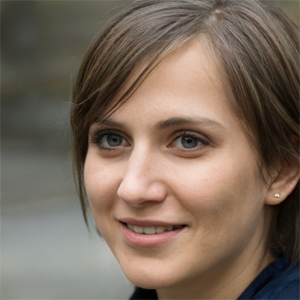 Kim Keogh is a technical and creative blogger and an SEO Expert. She loves to write blogs and troubleshoot several issues or errors on Android and iPhone. She loves to help others by giving better solutions to deal with data recovery problems and other issues.