Summary: Read this article till the end and know how to fix "not registered on network" Android phone using 9 techniques. Apart from that, you will also get to know something more about not registered on network error along with the major factors.


So, keep reading this post…
What Does "Not Registered On Network" Mean?
Well, the "not registered on network" error generally takes place on Samsung mobile phones while trying to make calls or dialing USSD codes.
When this error occurs, you won't be able to make/ receive any calls using your device. Even, you cannot send or receive text messages using your mobile.
However, it is very much important to fix not registered on network in Android phones ASAP. Before solving this problem, let's know what actually causes this error first.
Why Does My Android Say Not Registered On Network?
Well, there are a number of reasons, which can lead to not registered on network error. I am going to list some of them below:
New account/ provisioning issues
SIM card related issues
Unknown network problem
Device software issues
Faulty third-party apps, etc.
So, these all are the common scenarios that can cause "not registered on network error".
Now, you must be worried to know- How to Fix Not Registered on Network in Android Phones. Let's proceed towards the next section to get the best solutions to troubleshoot this issue easily.
Part 1: Fix "Not Registered On Network" Android Using Professional Android Repair Tool
Android Repair is one of the best and effective tools, which can help you to fix not registered on network Android. This software will not only help you to deal with the network connection issues but you will able to solve different types of errors and bugs on Android. It is a user-friendly interface and it's very easy to use also.
No matter for whatever reasons not registered to network on Android issue occurs on your device, this tool will troubleshoot the issue with a single click only.
So, just download and install this Android Repair tool and fix not registered on network Android quickly.
You can follow the step-by-step user guide on how to use the software.
Android Repair- 1 Click Repair Tool For Android
Easily fix any kind of issues or errors on Android by 1 click repair tool. Fixes any Android error without hasslefree:
Ability to fix several Android system issues or errors like Black screen of death, apps keep crashing, stuck in boot loop etc.
Helps to make Android system back to normal without any skills required
Has the highest success rate to fix any types of Android errors

Part 2: (Alternatives) How To Fix Not Registered On Network Error?
Here, find out some simple tricks to fix not registered on network Android mobile effortlessly.
Way #1: Restart the Android device
If any errors or bugs take place on your smartphone, restarting the device is the simplest way to fix the issue.
Restart your device by following the below-given instructions:
Press and hold the Power key until the Restart menu appears on your phone's screen
As the menu appears, choose Restart Now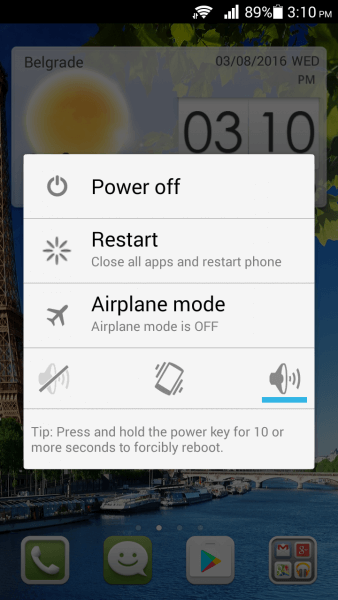 Way #2: Choose The Network Manually
When you face network-related issues then you may also choose the network manually to get rid of this "not registered on network" problem on Android.
You must note a thing that the steps will be the same for all Android phones. These are the required steps:
Open your phone's Settings app then go to Connections and choose Mobile Networks and click on Network Operators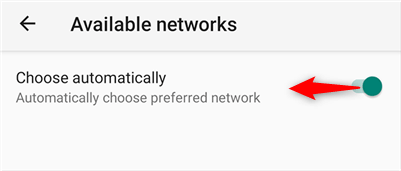 Again, Choose Search Network. This action will scan for the available networks and display you the list
From here, you can choose the right network
Way #3: Update Your Smartphone To The Latest OS
In this method, you need to check once if your Android phone requires any update. Sometimes, it happens that if your phone is not updated to its latest version, you may come across such kind of issues.
Start following the step-by-step guide and update your phone to its latest version:
Open your Settings App and go to Phone, then simply tap on Software Update. If any new update is available here, then touch on Update opt. and thus your phone will update.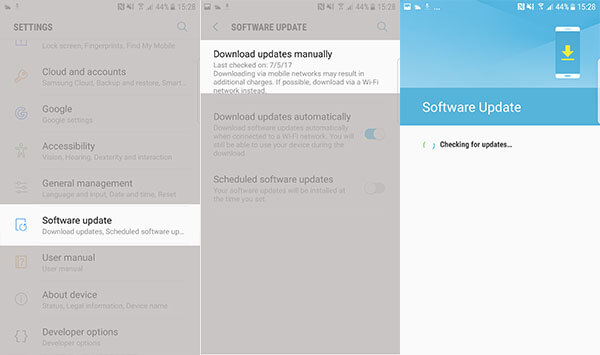 Way #4: Disable All The Wireless Connection
You may also try to fix this network issue by turning off all the wireless connections and now check if the problem gets solved.
These steps will show you how to disable the wireless connection on mobile phones:
First, drag the "Quick Selection Box" in your phone
From here, "enable the Flight Mode or Airplane Mode"
This time you have to wait for sometime
Now you can disable the Airplane Mode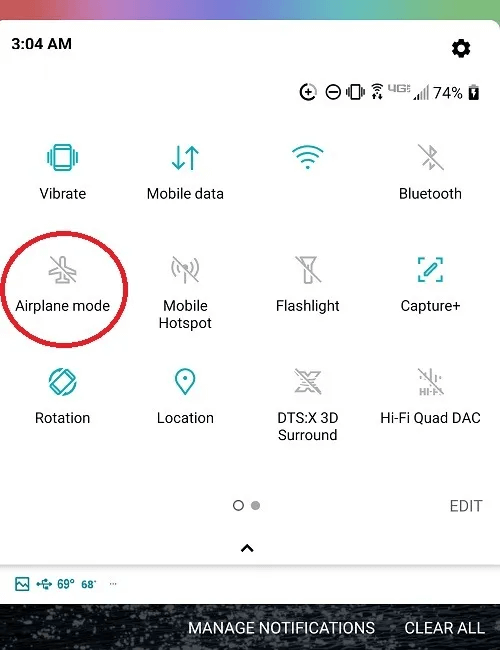 If this technique won't help you to resolve how to fix not registered on network error, proceed to try the next one.
Way #5: Use Your Phone In Safe Mode
Whenever you use your phone in safe mode, your device will start loading the essential files in order to boot up your phone. Doing so will help you to know that which app is causing this error.
If any applications or tools were causing this issue then rebooting the phone in safe mode will help you to verify the case.
Press & hold down the Power key for some seconds.
Then, tap & hold the Power off opt.
Tap on the OK button to restart your phone into safe mode.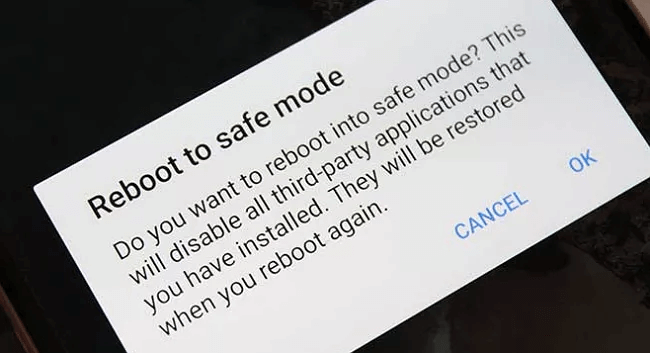 Way #6: Update The APN Settings
Another approach that you can try to deal with such an error is to update an APN setting. For this, you need to try these steps:
Step 1: First of all, go to a Settings app >> SIM cards and Mobile Networks
Step 2: In the second step, tap on the "SIM card provider settings"
Step 3: After that, go to the Mobile Networks and Access the Point Names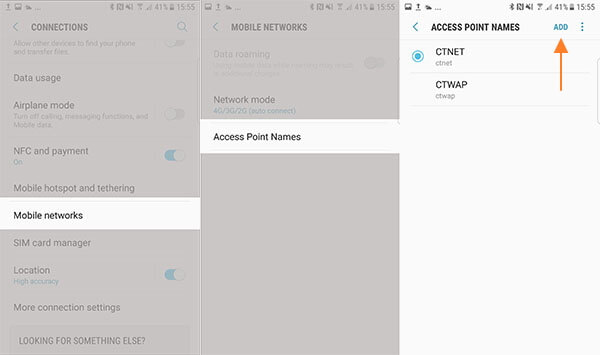 Step 4: Here, you need to click on a current APN in order to update it.
Step 5: Else, just tap on the New Application or "+" in order to insert the APN records manually.
Way #7: Reset the Network Settings
Resetting the network settings may help you to get rid of this not registered on network error.
Here's how to reset your network settings:
Make a tap on the Apps tray from the Home screen
Then, click on General Management
Again, click on Reset >> Reset Network Settings >> Reset settings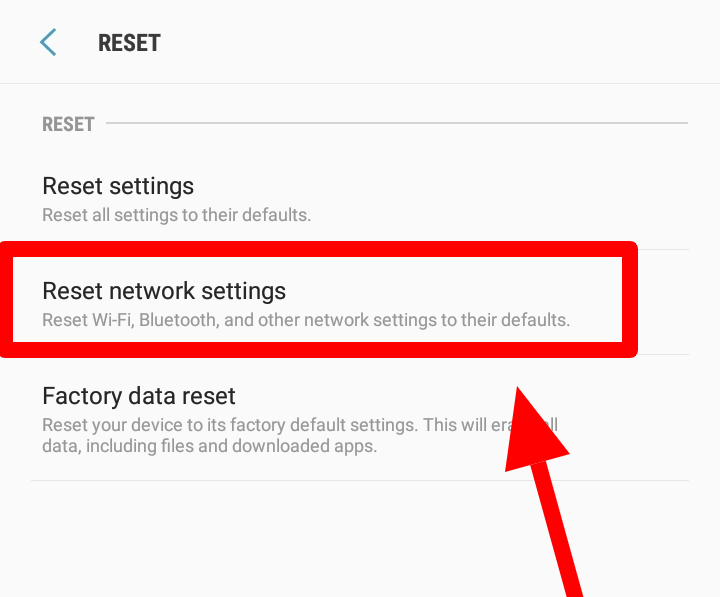 Now, here you need to enter the PIN if you've
Hit on Reset Settings
Way #8: Contact To A network operator
Last but not the least, even after trying the aforesaid solutions if you are unable to solve Jio SIM not showing network issue, then you need to contact the carrier or network provider.
Conclusion
Hopefully, this article may help you to know how to fix not registered on network in Android phones. All the above-discussed manuals are very easy and effective, so just keep trying one by one.
If you're looking for an instant way to get rid of this network problem then I'll recommend you to use the advanced Android Repair software.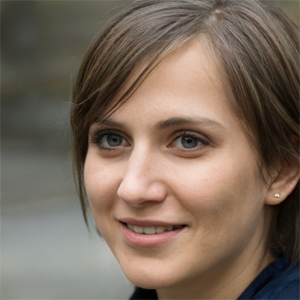 Kim Keogh is a technical and creative blogger and an SEO Expert. She loves to write blogs and troubleshoot several issues or errors on Android and iPhone. She loves to help others by giving better solutions to deal with data recovery problems and other issues.