Is your Samsung phone's screen cracked? Tried several methods to unlock Samsung Galaxy S7 with broken screen but still didn't get success? If your answer is 'Yes' then, you have reached the right post. I am saying this because, in this tutorial, you will get each & every piece of information about how to unlock Samsung Galaxy with a broken screen.
So, let's get started…
Well, a broken phone screen is painful for anyone. Without the proper touch screen, you can't swipe, navigate, send texts or execute any work on your Android device. But sometimes it may happen that your phone screen doesn't respond when you touch it and goes dead too. It becomes very annoying to see your Android phone irresponsive.
So, without wasting any more time, let's proceed towards its solutions on how to unlock Samsung Galaxy with broken screen.
How To Unlock Samsung Galaxy With A Broken Screen- Effective Methods
Now, its time to walk through some of the best ways to unlock and access a Samsung phone with broken screen.
Method #1: Best Way To Unlock Samsung Phone With A Broken Screen Using Software
Many times, it happens that whenever your phone screen gets damaged due to any reason, in such situation you do not get the proper ways to deal with this issue. Especially, when you want to operate your phone with a broken screen and you are unable it to unlock also.
Well, now there is good news for you that is – in this situation you need to use Android Unlock Tool. This software is specially designed to bypass the lock screen of the Android device.
Yes, the experts also choose this workable tool. This tool will unlock the broken screen of your phone and make it accessible. No matter you have safeguarded your mobile phone using pin, password, pattern, or fingerprint. This is easy to use and supports every Android phone brand like Samsung, HTC, Lenovo, Sony, Huawei, Lg, Xiaomi, Vivo, Oppo, Nokia, and several others.
Stop wasting more time, just download & install the Android Unlock Tool, remove its screen lock, and use it as usual.
To know how to use the software, check out the complete user guide here.


Method #2- Unlock Samsung Broken Screen Through Android Control Applications
Android control applications permit you to access the locked phone on the PC. Whenever the screen gets smashed, it is the best choice to proceed. Nowadays, there are countless controlling applications on the Google App Store. So, if you're interested in them, simply search over the Internet & you can get lots of answers.
Method #3- Using The (ADB) Android Debug Bridge
In this solution, you will have to access your device to your computer. This method is very powerful to unlock broken screen Android phones. But, it'll work only in one case, if you've enabled the USB debugging on an Android phone.
ADB generates a bridge between your Android device and the PC, which you can use to unlock your device. Check out the given steps now:
Download the Android SDK package on PC. You may download it here: http://developer.android.com/sdk/index.html. Now, extract a ZIP file on the PC.
Again, download all the required drivers for your Android device. You'll find your USB drivers for the device on the manufacturer's website.
Launch the Command Prompt on PC & change the position of ADB file. Type this into the Command Prompt; cd C:/android/platform-tools
Connect your phone to the PC by using the USB cables. Then, enter the command "ADBdevice" (without the quotation marks). In case, your Android phone is recognized, you'll see the numbers in Command Prompt messages.
Here, type the below-given commands. You'll have to type the second command immediately just after the first one. Replace your password with 1234.
ADB shell input text 1234
Shell input key event 66
Now, your device will be unlocked & you may proceed to backup its contents.
Method #4: Using The OTG Adapter To Unlock Samsung Broken Screen
Another option that you can try to unlock Samsung Galaxy with broken screen is to use the OTG adapter. This is the best method, which you can use if you do not have USB debugging enabled on the device. You will require the device, a USB mouse, and an OTG adapter. It involves joining the device to a USB mouse using an OTG adapter.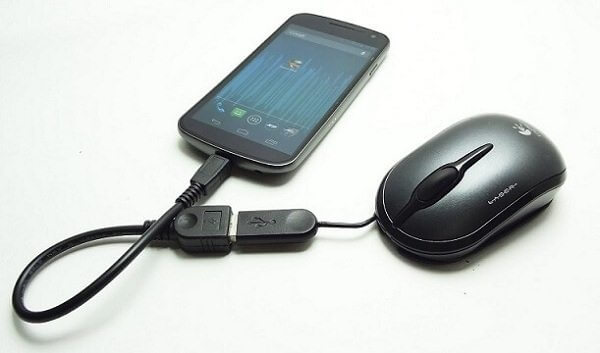 Before we begin, it is a good idea to ensure your device is sufficiently charged because the Mouse may drain your battery.
At first, connect the Micro USB side of the OTG adapter to the device & then you've to plug in a USB mouse to its adapter.
As the devices are connected then you'll see the pointer on the screen.
Now, you can use a pointer in order to unlock the pattern or to enter your device's password lock.
After that, you can proceed to back up your contents of the Android device.
Method #5: Using The Samsung Account
This is the proper way to unlock your Android phone broken screen. Since it's operative that you will have to register to your Samsung account from your phone. The exact problem is – many of the Samsung phone users have registered their devices with this service. If you're one of them then you have to follow the given steps to unlock the device.
Visit the website https://findmymobile.samsung.com/login.do on PC & log in by using your account detail.
Choose your Android device from the given menu on the left side of your screen.
Here, you can see the option "Unlock my screen" on the sidebar.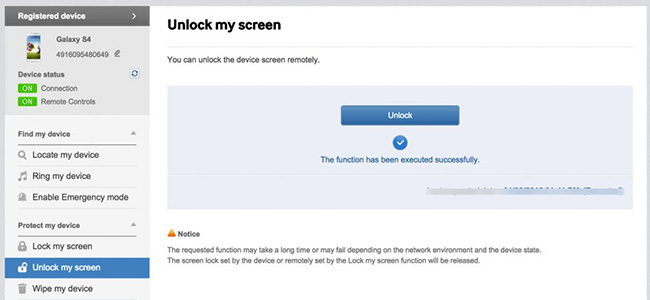 After that, click on it & hence you'll get the instructions on how you've to access the device.
Method #6: Unlock Samsung Galaxy Phone With Broken Screen Using The Google Remote Unlock
Well, the Android phone Manager is commonly used to localize & find out your phone if is lost. However, you can also use it for unlocking the phone if its screen is broken. But you can achieve this by simply restoring the device to its factory settings. In order to make this solution applicable, you will have turned on your Android phone's Manger with the Google account.
Here are the steps to be performed:
Firstly, you have to your Device Manager on your PC
Log in to your Google account with the same information & let it find your device
Now, tap on the erase button to remove everything such as – pattern, PIN, fingerprint lock, or password
To Sum Up
When the mobile phone's screen gets broken with the locked screen then it's very difficult to unlock & access data saved within it. But, you don't have to panic as in the above section of this post I've already discussed how to unlock Samsung Galaxy with a broken screen.
All the previously mentioned techniques are very effective that anyone uses them without any difficulty. But, if you want the instant resolution to unlock galaxy S7 with a broken screen then you can try the advanced Android Unlock tool.
I hope, one of the aforementioned methods will definitely work in your case. That's all…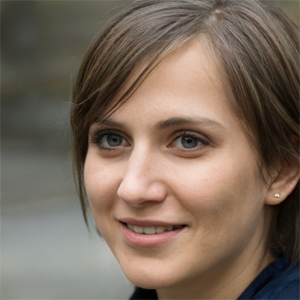 Kim Keogh is a technical and creative blogger and an SEO Expert. She loves to write blogs and troubleshoot several issues or errors on Android and iPhone. She loves to help others by giving better solutions to deal with data recovery problems and other issues.