Have you come across Candy Crush Saga has stopped after an update error message on an Android phone? If yes, then learn easy and effective ways to fix Unfortunately Candy Crush Saga has stopped on Android.
We all know that Candy Crush Saga is one of the popular mobile games that is available for both Android and iOS users. The game has different series that contain Candy Crush Soda Saga and Candy Crush Jelly Saga. It's really an interesting game but while playing, many users have reported that the game crashes or fails to connect to Facebook.
Some users have reported that they have seen a popup message saying "Unfortunately Candy Crush Saga has stopped" on Android phones. So, if the same issue is with you as well then I will suggest you read this blog and follow the fixes.
User Experience
I just updated Candy Crush on my Samsung Galaxy S 10.5 tablet and now the game doesn't even open! Getting error 'Unfortunately, Candy Crush Saga has stopped' when I play the game outside of Facebook. BAM! It just crashes, crashes, crashes…"
What Are The Reasons For Candy Crush Keeps Crashing Issue?
Well, the issue has come from several users' end so it becomes necessary to know what the reason behind the such error is. We all know that it's a popular game on phones so everyone wants to know why such kind of error occurs while playing or even after the update.
Few of them have reported that due to a software issue, the app gets stuck. Even low memory space on the device can also be the reason for such an error.
So lets us walk through this article and see the troubleshooting ideas for Candy Crush Saga keeps stopping on Android.
How To Fix Candy Crush Saga Crashing Error?
Check out the possible fixes that will help you to solve Candy Crush keeps stopping on Android. Remember that the solutions will work on both Android and iOS devices.
Solution 1: Restart Your Android Phone
Whenever you experience any kind of unexpected issue on your device then it is highly recommended to restart your phone. You can always reboot your device whenever any problem on phone occurs. Simply press and hold the Power button and click on the Restart button. This will close all apps running in the background and the apps will work smoothly.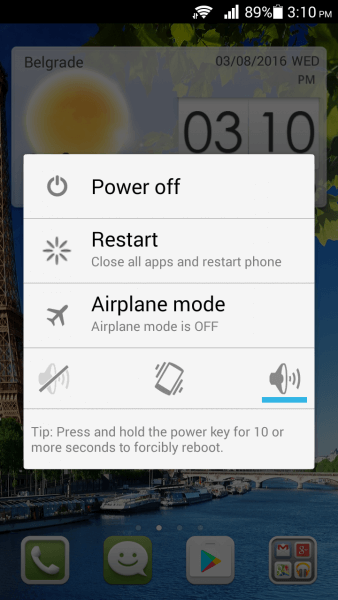 If restarting the device does not work then move to the next solution.
Solution 2: Clear Cache Of The App
When you install any game on your phone then it stores lots of cache files on it. In fact, when the game is for a longer time on the device then it generates lots of cache. You simply need to clear the cache of the game app by going to Settings > Apps or Application manager > select Candy Crush Saga app > click on Clear cache option.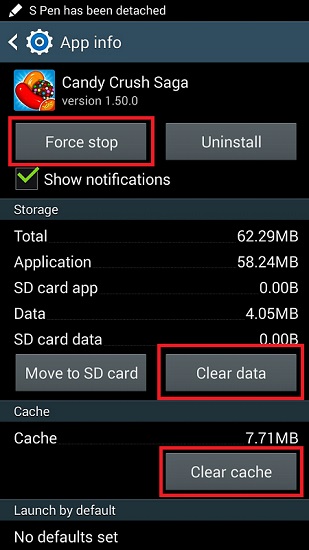 This will help you to remove all cache files on your phone and hopefully, you can play the game without any error.
Solution 3: Update The App
The app developers always release new updates for the game you have installed on your device. It may happen that your app is not updated to the latest version so you are coming across such an issue.
In this situation, I will suggest you update your Candy Crush Saga app if requires. Updating the app also fixes the freezing or crashing issue of the app.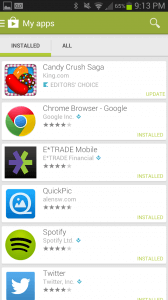 Solution 4: Reinstall Candy Crush App
If the problem continues then I will recommend you uninstall the game and once again install it. Uninstall the app from the home screen and then go to Google Play Store > search for Candy Crush Saga > tap on the Install option.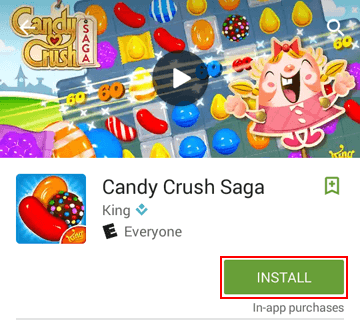 This will help to solve the issue easily as it has worked for many users.
Solution 5: Update Android OS
The issue can also occur due to a software glitch on your Android phone. If your phone OS requires any update then you should immediately do this. Updating the phone OS will improve the performance and also increase the security level by fixing lots of bugs.
You can check if your phone requires any update by going to Settings > move down and click on About device > click on Software Update or System Update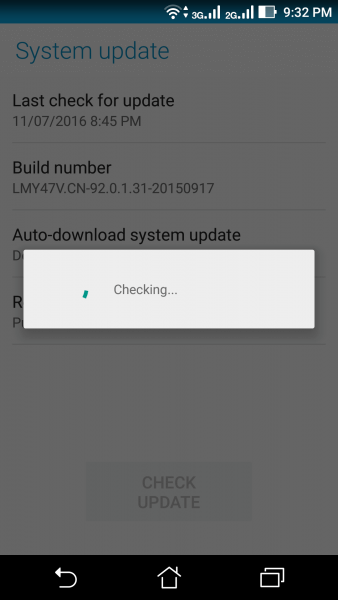 Solution 6: Free Up Storage Space
As I have previously told you less storage space can also lead to Candy crush keeps stopping on Android, so you should check whether your phone is suffering from low space.
Therefore, I will suggest you clear all unwanted files from your phone or even from an SD card. Useless photos or videos or any other data that is no need should be deleted.
Solution 7: Factory Reset Android Phone
The last way to solve the candy crush saga that keeps crashing is by doing the factory reset option. Resetting the device will delete all data and settings from the phone and will make your phone new. But remember that your phone data will remove so kindly back up all essential data beforehand.
After that, follow the below steps to factory reset your Android phone;
Go to the Setting App on your phone
Search for the Backup & Reset option & click on it
Again, make tap on Erase all data
At last, hit on Reset Phone to confirm your process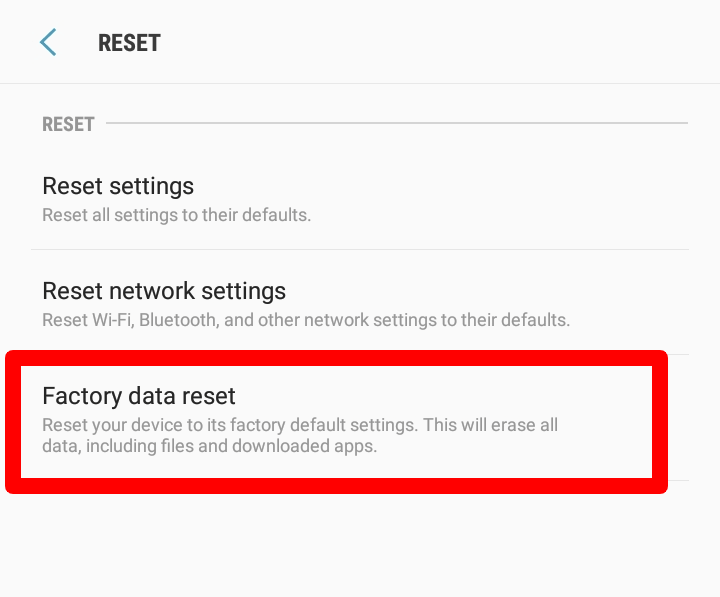 Solution 8: Best Ways To Fix Candy Crush Saga Has Stopped On Android (Recommended)
Apart from all the above methods, you might be looking for simple but fast and effective ways to fix the error. Android Repair tool is suggested in this situation to fix unfortunately Candy Crush Saga has stopped on Android.
This is easy to use and solves the issue without any problem. It not only helps to fix candy crush keeps stopping errors but also able to troubleshoot other errors as well. Some other errors include Settings has stopped, Minecraft keeps crashing, Roblox keeps crashing, Tinder app has stopped, and others.
Using this repair tool, your device will come to normal as before and can be accessed easily.
Android Repair- 1 Click Repair Tool For Android
Easily fix any kind of issues or errors on Android by 1 click repair tool. Fixes any Android error without hasslefree:
Ability to fix several Android system issues or errors like Black screen of death, apps keep crashing, stuck in boot loop etc.
Helps to make Android system back to normal without any skills required
Has the highest success rate to fix any types of Android errors

Conclusion
Well, so here the entire article describes several solutions to fix Unfortunately Candy Crush Saga has stopped on Android. Follow all the given methods and get rid of the error easily without any further problems. I would also suggest you go for Android Repair software to fix the issue fast and effectively.
For further assistance or queries, kindly drop a comment below.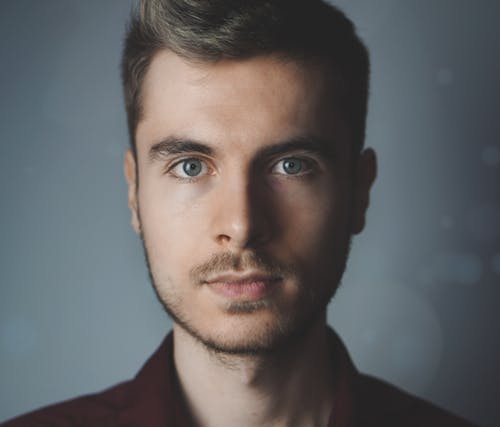 Steve Peterson, an SEO Expert as well as a technical writer. He loves to gather information about Android & iOS operating systems and write content about it. Whether its the matter of data loss situation, error or issues, broken or damaged problem, latest new going through, and several others. He guides to deal with all such things with his articles.