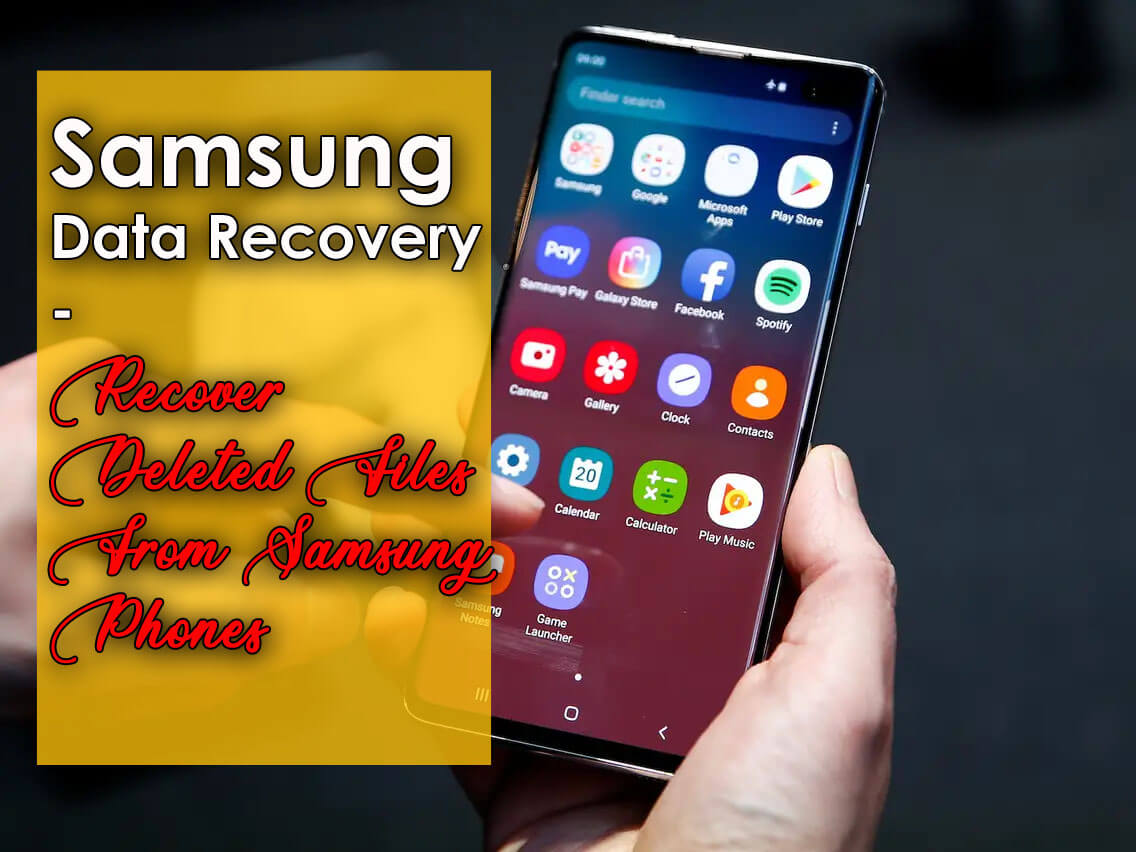 This article will guide you to recover deleted data from Samsung phone with the help of Samsung data recovery. Just go through this article completely and get back your deleted data safely.
It is good to clean your Samsung phone by deleting unnecessary data such as photos, videos, music, text messages, call logs, etc. This allows creating space for the new data but while clearing out the unnecessary data some important data can also be flush out accidentally.
If this incident happens with your Samsung mobile then you must be surfing the internet for a solution to retrieve deleted files from Samsung phone.
Well, if you are reading this article then your search ends here. So, without wasting a single minute let's recover deleted files with Samsung data recovery.
Android Data Recovery- Recover deleted data from Android phones/tablets
The best and efficient tool to recover lost, deleted, disappeared, inaccessible data from Android phones/tablets. Some unique features include:
Directly recover various types of data such as photos, contacts, SMS, videos, WhatsApp, call logs, documents, notes, etc.
Recover data in any situation like accidental, water damage, unintentional, factory reset, formatting, virus attack or other reasons
Allows one-click option to "Recover" deleted files without backup

Is It Possible To Retrieve Deleted Data From Samsung Phone?
Yes, you can recover deleted data from Samsung phone.
But I am sure still lots of users will not beleive it and they ask how is this possible?
Let me tell you that the lost or wiped data from the phone is not permanently deleted. Those files are still available in the internal storage of the phone. Unless the disappeared files are overwritten, you have a chance to restore the files.
Once deleted, the space allocated by data is released and new data can be stored. Unless you save new data on that place, all your wiped files can be retrieved.
Therefore, you are suggested to follow a few important tips for successful recovery:
Stop accessing your phone after data loss as it can overwrite the files and can lead to permanent loss
To increase the chance of recovery, turn off all mobile data, hotspot, Wi-Fi, etc
Find out best recovery tool to recover Samsung phone data effectively
What Are The Ways To Recover Deleted Data From Samsung Phone?
Below are some of the methods given that can retrieve your deleted photos, videos, documents, and other data from Samsung phone.
Method 1- Recover Deleted Data with Samsung Data Recovery
Samsung Data Recovery is the best option to recover lost data from Samsung phone. Yes, that's right. Whether you have your Samsung phone with you or not, you can easily recover all your deleted data.
This efficient tool retrieves every lost data from Samsung phones without any backup. Some of the user data it retrieves includes contacts, text messages, videos, photos, call logs, photos, documents, WhatsApp, audio files, and others.
Another important thing is this software works in any data loss situation. Whether your phone screen is broken or dead, it will do Samsung data recovery broken screen or even Samsung data recovery from dead phone.
This software supports all versions of Android on your Samsung and makes the recovering task easier for you without the need of third person. It works on all Samsung Galaxy devices such as Samsung Galaxy Note 20 Ultra 5G, Samsung Galaxy Note 20, Samsung Galaxy M01 Core, Samsung Galaxy M01s, Samsung Galaxy M31s, Samsung Galaxy M01, Samsung Galaxy A21s, Samsung Galaxy J2 Core, Samsung Galaxy M11, Samsung Galaxy A31, Samsung Galaxy M21, Samsung Galaxy S20+, Samsung Galaxy S20 Ultra, Samsung Galaxy Z Flip, Samsung Galaxy M31, Samsung Galaxy S10 Lite, and many more.
You just have to Download Samsung Data Recovery software and let it scan your device. After the scanning is done you can simply download and restore your data.


Follow The Below Steps To Do Samsung Phone Data Recovery
Step 1: Launch Android Data Recovery and select Recovery mode to begin
First, download and launch Android Data Recovery on PC and choose recovery mode to start. Both modes are almost the same to use, so select "Android Data Recovery" to move ahead.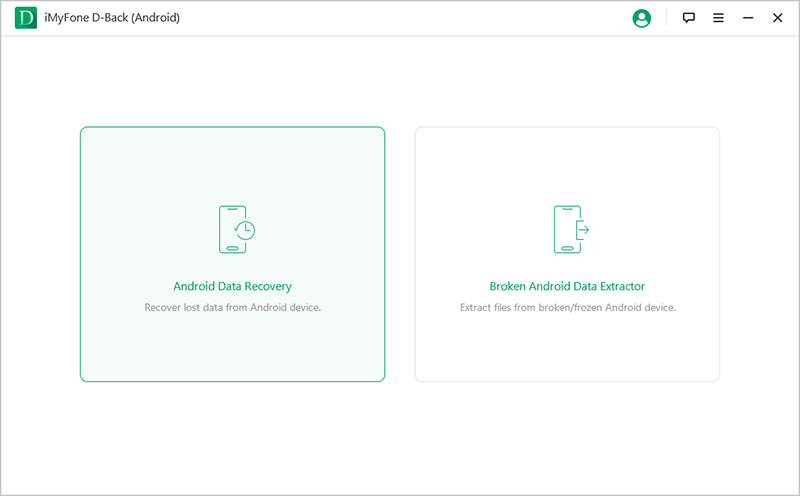 Step 2: Select Device Information And Download Data Package
Now tap on the "Start" button on the "Android Data Recovery" tab and you will be asked to confirm the device. now at present, only Samsung devices are supported. Then select the correct model of your device from the list.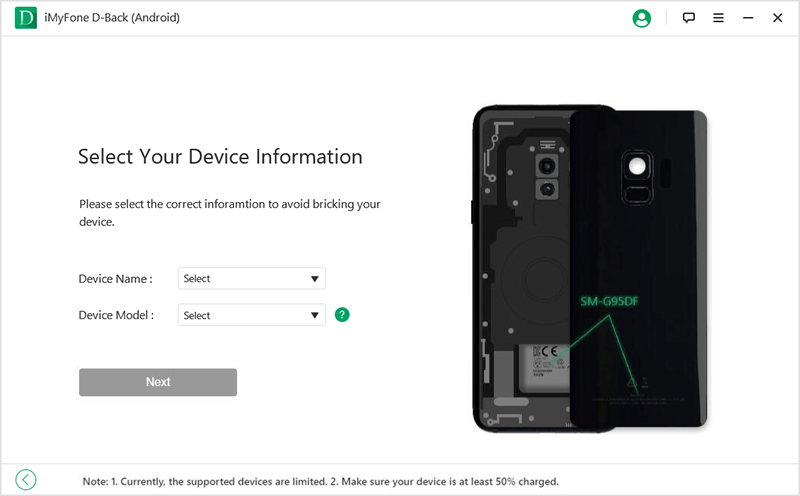 Now the app will automatically download a matching data package on your phone.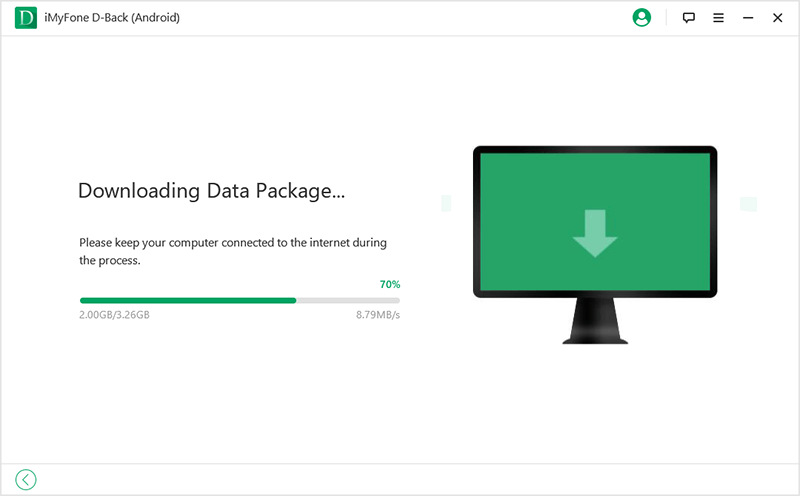 Step 3: Connect Your Android Device to PC And Enter Downloading Mode
Once the data package is downloaded, connect your Android device to PC via USB cable. Now the software will guide you to put the device into Downloading mode in simple 3 steps.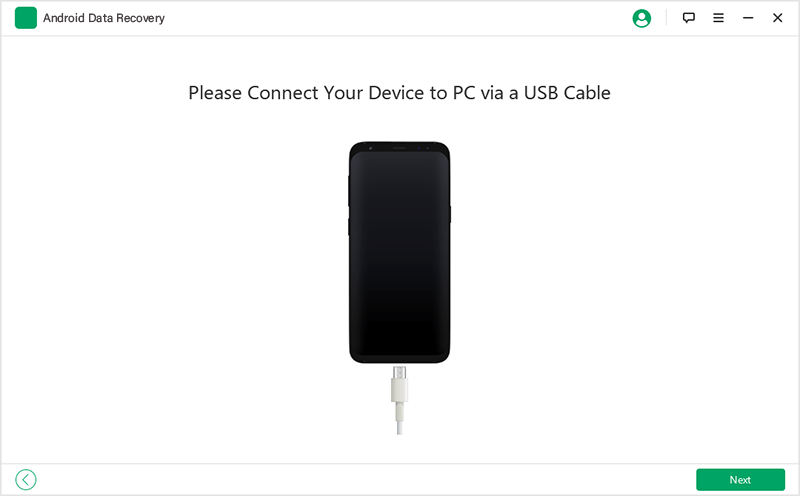 Step 4: Select The File Types and Scan
Now select the file types that you need to recover once the device is set to Downloading mode. Then tap on 'Next" to analyze the selected files.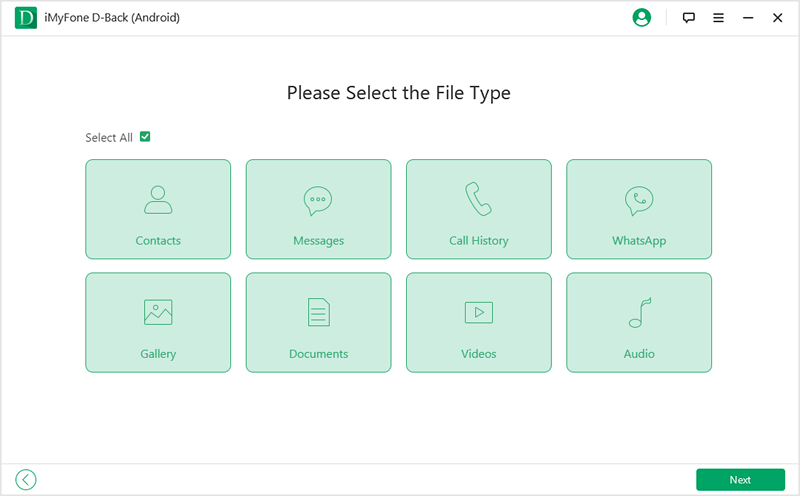 After the analysis process is over, the scanning process will begin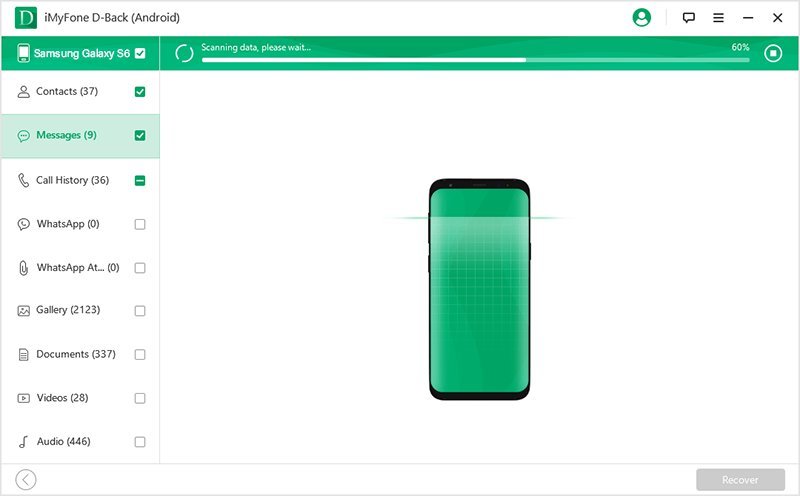 Step 5: Choose the Needed Files to Recover
Here all the list of files will be listed from Android phone/tablet after scanning. You can preview them and select some files you need. Now click on "Recover" to rescue the selected files. After this, all the files will be stored on your computer.
Method 2- How To Recover Deleted Photos/Videos From Samsung Phone
To restore deleted photos from Samsung phone or any other phone you need to open your Google account and for that simply follow the below-given steps. Google Photos is one of the best ways to retrieve deleted photos or videos. In fact, this is the best way on how to recover deleted files from phone memory Samsung without pc.
Follow the below steps to recover photos from Google Photos:
Open your open and go to Google photos
Select the Trash folder
Now, choose the video or photos that you want to restore and hold it
Click on Restore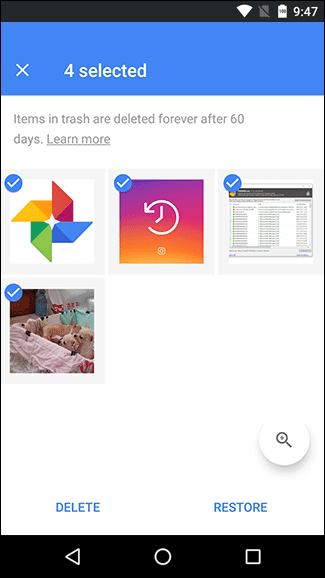 Now, you can check your phone's gallery and see whether the photos or videos are restored or not.
Method 3- Samsung Cloud To Get Back Deleted Data
To recover deleted data from Samsung phone or any other files you can try Samsung cloud. There is a feature in Samsung phone named as Samsung cloud that backup your data and even restores the deleted one.
Follow the steps to restore data from Samsung cloud:
Open the settings of your Samsung phone
Click on Accounts & backup
Select Samsung cloud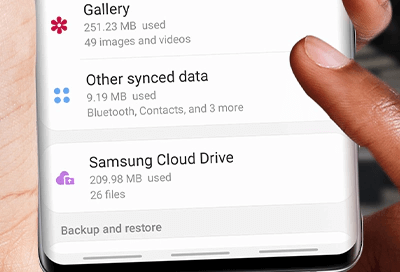 Now, click on Gallery> Trash
Choose the photo or video that you want back and then click on Restore
Wait for some time to get the data back to your gallery. This is a simple way to restore photos, videos, music from the cloud.
Method 4- Recover Deleted Data via Google Drive
Here is another way through which you can recover deleted data from Samsung phone via Google drive. Follow the below-given steps to do so:
Open your Google account
Go to Google Drive
Click on storage and then click on backup
Choose the files that you want to restore
Click on Download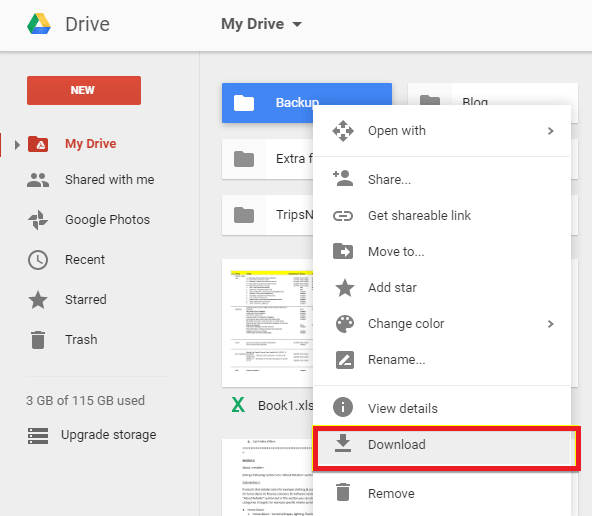 Wait for a couple of minutes and then go to your phone's gallery to check whether you got your deleted data.
People Also Ask:
Can you recover data after factory reset Samsung?
To recover data from Samsung after a factory reset, just follow the simple steps given below: Go to Settings > Backup and Restore. Now, choose the Restore option, and select the backup file that you have created before resetting the phone. Select the files and restore all of the data on your Samsung phone.
How can I recover my data from Samsung Mobile?
To recover data from Samsung mobile, download the Samsung data recovery and connect your phone to your PC. It will start analyzing and scanning your device for the data loss. Once the scanning process is done you can preview the data such as photos, videos, SMS, music & others and restore them.
How can I recover deleted files from Samsung internal memory?
Download the free trial version of Samsung Data Recovery program to recover deleted files from Samsung internal memory.
Connect the Samsung phone to your PC
Enable the USB debugging before starting the scanning of your phone
Now analyze and scan the deleted data from the Samsung phone
Preview and restore all the data from Samsung
Conclusion
All right, that would be all.
I have tried the best of my knowledge to provide methods that will help you to recover deleted data from Samsung phone.
Now, it's your turn. Try the methods stated above and see which one suits you in recovering the deleted data from Samsung phone.
In case you are unable to recover data with the methods then simply go with Samsung data recovery. This is the hassle-free and the easiest way to get back your files back in Samsung phone.
I hope that you liked this article and it helped you in data recovery.