Have you deleted your important data or files from your OnePlus phone? Are you worried about how to recover deleted data from OnePlus phones? If yes then this blog will definitely help you to restore files from OnePlus devices. Here you will come to know about how to do OnePlus data recovery using different methods to recover deleted data from OnePlus phone.


There are numerous reasons that are responsible for data loss from the Android phone. If you are in a hurry to get back your data then go through this blog.
Part 1: Best Way to Recover Lost Data from OnePlus Phone
OnePlus Data Recovery is one of the best ways to retrieve missing data from OnePlus phone. This is the best OnePlus phone data recovery software that recovers lost/ deleted data like images, audio, video, call logs & others without any backup. Whether you are using OnePlus 7T Pro McLaren Edition, OnePlus 6T, OnePlus 5, OnePlus X, OnePlus One, or any other model. This software supports all versions of Android and the model of Oneplus.
This software effectively works to do OnePlus data recovery after factory reset and even for OnePlus data recovery broken screen. All you need to do is download this software on your PC/laptop, connect your device, and start recovering your data. It is a very simple and hassle-free way where there is no third person is required any individual can do it.
Follow The Below Steps To Retrieve Data From OnePlus Phone
Android Data Recovery- Recover deleted data from Android phones/tablets
The best and efficient tool to recover lost, deleted, disappeared, inaccessible data from Android phones/tablets. Some unique features include:
Directly recover various types of data such as photos, contacts, SMS, videos, WhatsApp, call logs, documents, notes, etc.
Recover data in any situation like accidental, water damage, unintentional, factory reset, formatting, virus attack or other reasons
Allows one-click option to "Recover" deleted files without backup

Part 2: Manual Methods to Recover Deleted Date from OnePlus Phone
If you want to try some of the manual methods instead of going start to the recovery tool then below are some methods that you can try to recover your data.
Method 1- Use Backup File to Retrieve Missing Data from OnePlus Phone
Backup is very important to prevent data loss situations. If you have a backup of your files in Oneplus then it's time to use them to get back your data.
Below are the steps to recover data from backup but before that know how to sync your Google account with Oneplus.
Go to the settings of your phone
Look for backup & reset
Click on backup my data
Now, see if you have set a backup account and then select it
Click on sync and then sync now option
Whenever you lose any data you know that you have backup and can easily restore from it. Now, let's see how to recover data from backup.
Open your Google account
Go to settings
Click on backup & restore
Here you need to again enter your Google accounts details, the same you entered while backing up the data
Now, look for the backup file and select them
Click on restore
A pop-up message will appear that stated restore completed
This method is quite useful only if you have synced Google account with your Oneplus phone and created a backup.
Method 2- OnePlus Switch App for Data Recovery
OnePlus has an app called OnePlus Switch App in Android phones that enables the user to recover not only lost photos but also retrieve deleted text messages on the OnePlus device.
To use the Oneplus switch app there is a need to create a backup of your data to recover the files later. The following are the steps to recover deleted data from the Oneplus phone.
Download OnePlus Switch App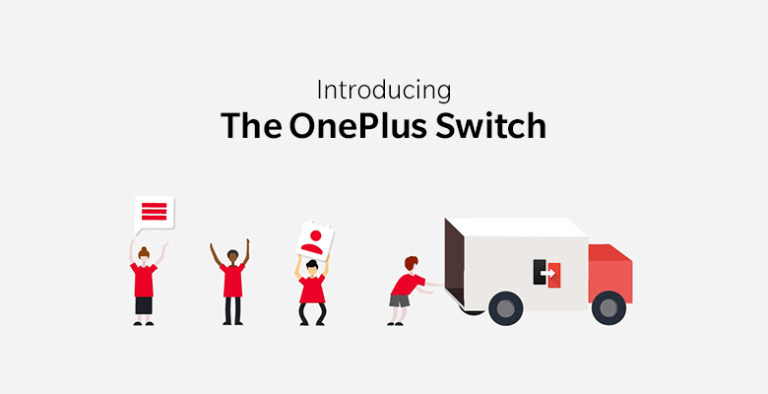 Launch the app, click on the 'backup and restore option
Here you will see two options that are 'New Backup' and 'Restore Backup'.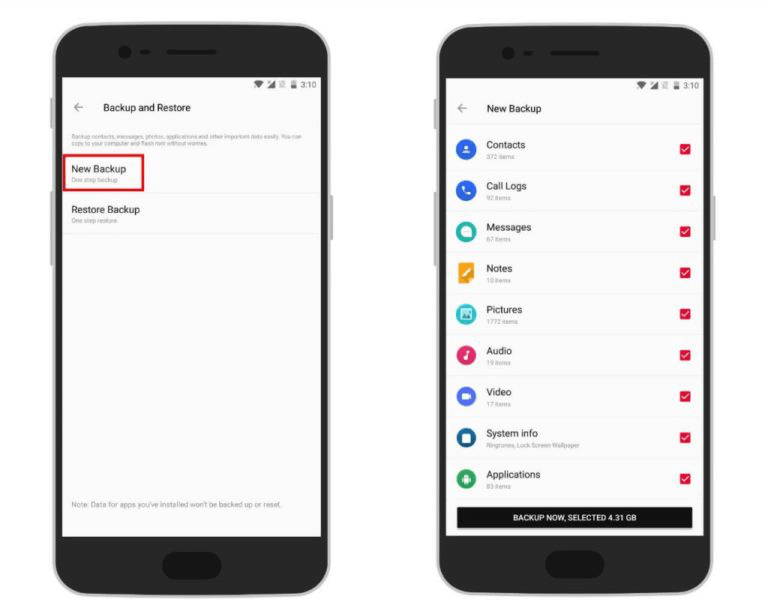 Click on the new backup as you have to back up the data.
Now, choose all the data such as Messages, videos, call logs, photos, applications, etc.
Click 'Backup Now' and wait for the device to complete the process.
After the process is completed, you can see the backup folder in the internal drive of the OnePlus phone.
Copy the same folder on your PC as well in case you perform a factory reset it will be easy for you to retrieve your data by connecting Oneplus phone with your PC/ laptop
Now, open the OnePlus Switch app and click on Restore Backup
Select all the files that you want to restore back and again click on the restore option
That's it. You have to recover lost data from OnePlus phone without any trouble.
Method 3: Retrieve OnePlus Data From Google Drive
Google Drive is one of the useful ways to store your important data. In fact, this is a great alternative to several other cloud options and provides 15GB of space for data. If you want to know how to recover deleted files from OnePlus 7 then this is the best option.
Here are the steps to follow:
First, go to Google Drive app on your phone or simply open https://google.com/drive on browser
Now you will see the list of files uploaded or you can also click on My Drive to see the files. If you want to search the particular file then use the magnifier button and type on it
Now tap on the file to view the item. Select the files you want to restore and tap on the Download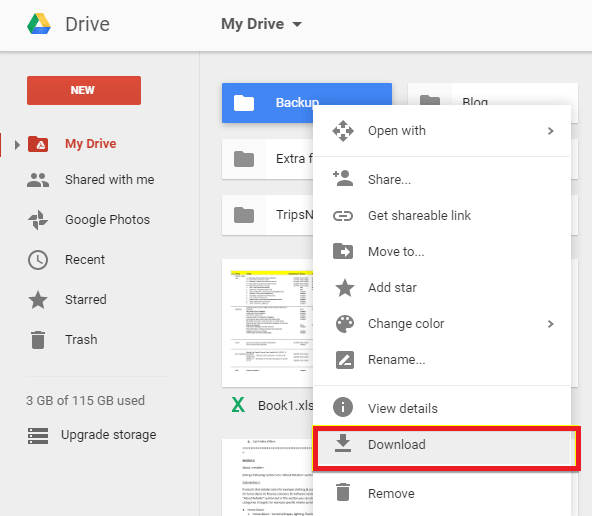 That's it.
People Also Ask:
How do I recover data from a broken OnePlus phone?
If your OnePlus phone got broken and you are looking to recover your data then simply launch Oneplus data recovery tool. This will extract the data from your shattered phone screen. No matter for whatever reasons your phone screen was broken, this powerful tool retrieves disappeared files from the OnePlus phone without any backup required.
How do I recover permanently deleted photos from OnePlus?
To recover permanently deleted photos from Oneplus phone, follow the steps given below: Open the gallery app on your Oneplus > Click on collections > Choose the deleted folder > Select the photos that you want to restore > Click in restore
Can OnePlus Data Recovery Without USB Debugging Possible?
Having a backup of data on SD memory card then you can easily recover Oneplus data without USB debugging. Simply insert the SD card on your phone, choose the files to restore, and copy & paste them on your internal memory of the phone. Apart from this, you can also recover data from Google drive if your Google account is sync with your Oneplus mobile.
Conclusion
This blog totally describes different ways to recover deleted data from OnePlus phone with the help of the above-stated methods. They are very easy and effective to apply in the process of recovering all types of data such as images, audio, video, contacts, and others.
For quick and fast recovery, go for the OnePlus data recovery tool that allows you to recover lost/deleted files from OnePlus phones.
It is expected that you liked this article and it turns out to be useful in getting back your lost data. If you have any suggestions regarding this article then write them in the below comment section.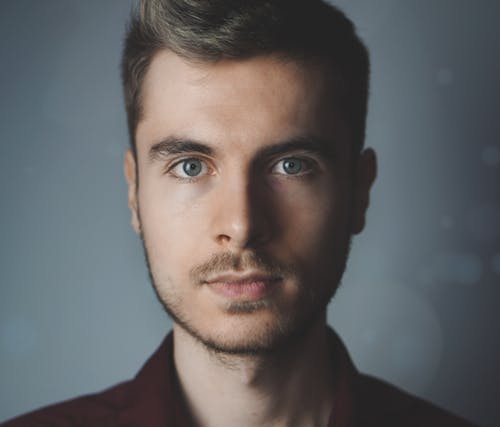 Steve Peterson, an SEO Expert as well as a technical writer. He loves to gather information about Android & iOS operating systems and write content about it. Whether its the matter of data loss situation, error or issues, broken or damaged problem, latest new going through, and several others. He guides to deal with all such things with his articles.