Did you accidentally lost your vital data like photos, SMS, contacts, etc from the new iPhone 14/14 Plus/14 Pro/14 Pro Max? Wondering where they have gone and why they are disappeared? Don't know whether those data can be recovered or not?
If all these questions are troubling, then don't panic. There are situations when you lose important data from your phone without your concern. Sometimes, it happens accidentally or maybe intentionally.
However, if you are looking for recovery ways then this blog will definitely help you. Here, I will guide you with some best and most effective ways to recover lost data from iPhone 14/14 Plus/14 Pro/14 Pro Max hassle-free.
Is It Possible To Recover Lost Data From iPhone 14/14 Pro?
The same question occurs in several users' minds after losing their useful data. However, the answer is Yes. Those files can be recovered if new files have not been overwritten yet. So, try not to use your iPhone until you recover your missing files.
When your files are deleted then they are not permanently gone but they remain inside the device. Those files are invisible to the user. The space for the data is marked as "unused" and you can save any new files. But unless you save any new data, you have the chance to get them back. But few things you need to follow so that you can successfully recover the files.
Stop using your phone after losing data as it can overwrite your deleted files with a new one. Also suggested turning off all internet connections to avoid the download of data. And then look for some powerful recovery software to recover files from iPhone.
How To Recover Lost Data From iPhone 14/14 Plus/14 Pro/14 Pro Max
Lots of reasons can lead to such unexpected data loss situations. But there is nothing to fret as we will go through the best methods to rescue deleted data from iPhone 14 series.
So let's read further.
Method 1: Recover Deleted Data On iPhone 14 From Recently Deleted Folder
Sometimes, Apple users accidentally press the delete button, and all their data like contacts and photos are deleted. Later on, they are worried about how they can recover those data. But the fact is that, you don't need to worry as those photos, videos, etc don't get permanently deleted. They move to a folder name Recently Deleted.
Here all your photos and videos are stored for 30 days. So, you can recover them within 30 days, after that, you won't be able to recover them anymore from the recently deleted folder.
Follow the steps to recover deleted data:
In the Photos app, go to the Recently Deleted folder
Then, choose the photos that you want to get back
Next, click on the Recover option, and your selected photos and videos will return to the original folder.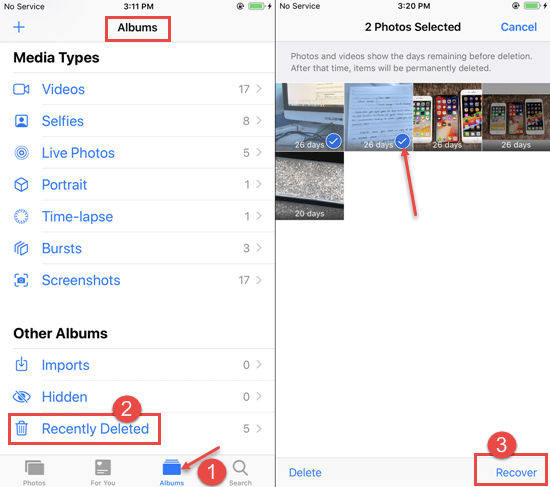 Method 2: Use iCloud Drive To Restore Data From iPhone 14/14 Pro
This is a very simple and easy process to recover lost data on any iOS device. The iCloud storage is provided to all iOS devices to store and recover data.
In the following way you can recover lost photos using iCloud:
Visit icloud.com on your PC
After that, click on iCloud Drive
On the next screen, you will find the latest data in the Recently Deleted album. Now you can select the data that you want to retrieve.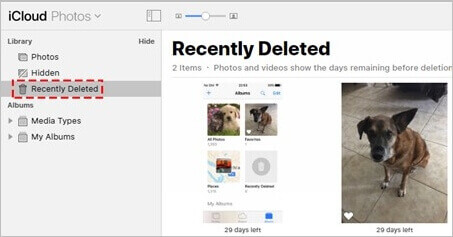 Lastly, tap on the Restore option to complete the process.
Remember that, you can restore your deleted data from iCloud within 30 days.
Method 3: Retrieve Deleted Data From iPhone Using iTunes
In addition to iCloud drive, iPhone users can also use iTunes to rescue their files when deleted. But it is only possible if you have created a backup of those files before deletion.
Follow the below steps:
First, launch iTunes on your computer
Then, connect your PC to your iPhone using the original USB cable
Thereafter, tap on your iPhone logo at the top left corner of iTunes
After getting your iPhone data, tap on Summary > Backups > Restore Backup option.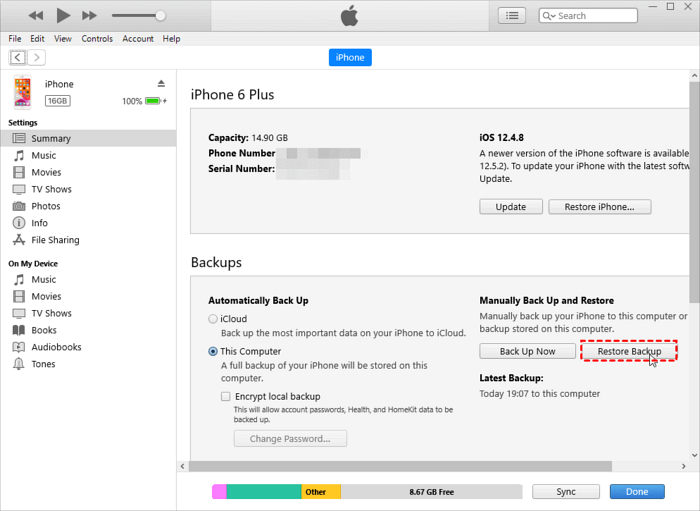 If you have taken the last backup, choose it to restore. After a few minutes, your selected data will be restored successfully.
Method 4: Restore Deleted Contacts From iPhone 13 Using iCloud.com
Generally, iCloud is a storage service offered by Apple to its users. By using your Apple ID, you can access your photos, notes, songs, etc. on iCloud.com. Like photos and other media files, if you have enabled Contacts in Apps using iCloud, then only you can recover lost contacts from iPhone 14.
Here are the steps to follow:
First, open Settings > choose Apple ID > select iCloud > Apps using iCloud. Check if you have turned on Contacts/Photos/Videos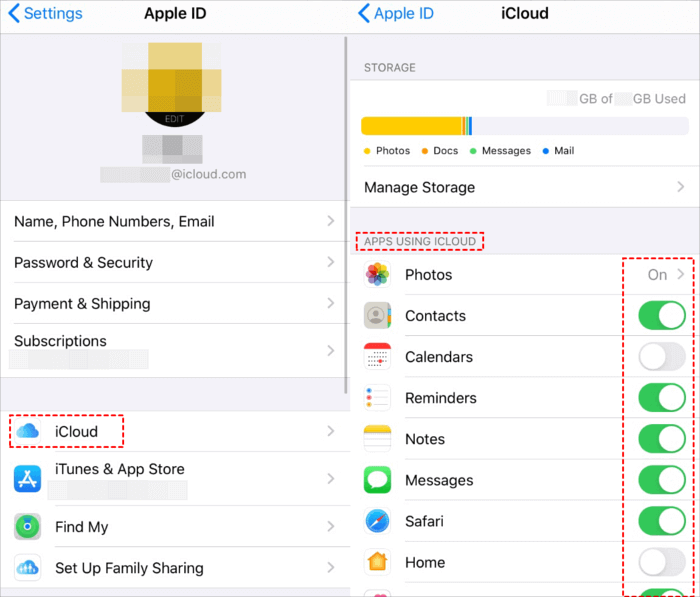 If you have done this, then sign in on iCloud.com using your Apple ID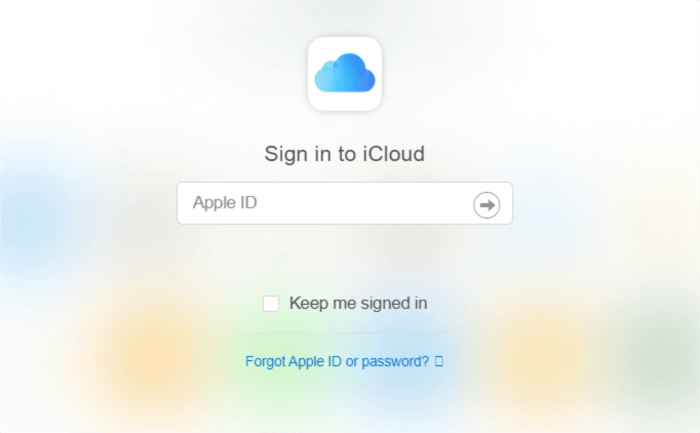 Then, tap on Account Settings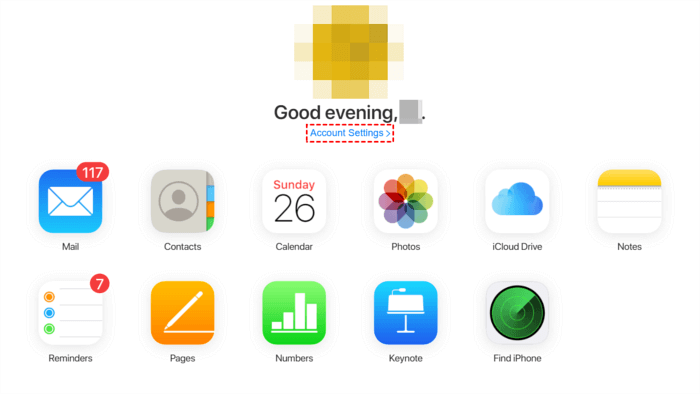 After that, move down and navigate to Advanced and then click on Restore Contacts/Photos/Videos/SMS

That's it, now your data will be easily restored on iPhone 14/14 Pro/14 Pro Max.
Method 5: How To Recover Deleted Data From iPhone 14/14 Pro/14 Pro Max Without Backup
When you don't get back your missing files from iPhone 14 using manual methods then it's time to use an automatic tool. You are suggested to use iOS Data Recovery software to recover lost or deleted data from iPhone 14/14 Pro/14 Pro Max without backup. This is easy to use and highly effective program to retrieve files.
It can restore all types of data like contacts, photos, videos, notes, call logs, calendars, text messages, etc. The software scans the entire device to find the files and restore them hassle-free. This advanced software supports all iPhone models like iPhone 14/14 Plus/14 Pro/14 Pro Max/iPhone 13/12/11/X/XR/XS Max/8/7/6/5 including iPad & iPod Touch. In addition, it supports the latest versions including iOS 16/15/14/13/12/11.
Therefore, you just have to download this powerful recovery software and get back disappeared files from iPhone 14 series. To use the software without any problem, follow its simple user guide.
iOS Data Recovery- Worlds Best Data Recovery Tool For iPhone/iPad/iPod Touch
Get back lost or deleted iPhone/iPod/iPod Touch data without any backup and in a quick time.
Has the highest data recovery rate in the industry
Recovers several data like contacts, photos, messages, notes, videos, etc
Compatible with latest iPhone 14/14 Pro/13/13 Pro/12/12 Pro/11/11 Plus/XR & supports iOS 16/15/14/13/12

Conclusion
Now, I hope that you have successfully recovered all your lost data from iPhone 14 series. In this blog, various methods are suggested that will surely help to find the missing data from the device. If there is no backup then you should use iOS Data Recovery software to restore contacts, SMS, photos, videos, etc from iPhone 14/14 Plus/14 Pro/14 Pro Max.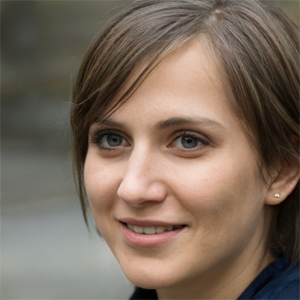 Kim Keogh is a technical and creative blogger and an SEO Expert. She loves to write blogs and troubleshoot several issues or errors on Android and iPhone. She loves to help others by giving better solutions to deal with data recovery problems and other issues.