Did you lost your useful WhatsApp chats or messages on Android?
Want to know how to recover deleted WhatsApp messages on Android mobile?
If yes, then read this article & learn the quick and easy solutions on how to recover deleted WhatsApp messages on Android?
We all know WhatsApp has become the most convenient way to keep in contact with your friends, relatives & colleagues.
But, many users have reported that they have lost their important WhatsApp chats accidentally or mistakenly.
After losing their important WhatsApp messages, many Android phone users ask this question first – Can we recover WhatsApp deleted messages?
So, let's dive into this blog and how to restore WhatsApp messages on Android.


Can We Recover WhatsApp Deleted Messages?
Yes, you can recover your deleted WhatsApp chats, that doesn't matter whether you have kept a backup of those chats or not.
If you've created a backup of your WhatsApp messages then you can restore your missing WhatsApp chat from the local backup option, Google Drive, or from the database file.
But you need to know few facts about the successful recovery of the messages.
First, don't use your phone after data loss happens. This can overwrite the data and makes it impossible to retrieve the data.
Turn of mobile data, Wi-Fi, hotspot, etc on the phone
Find a reliable and powerful data recovery software to restore WhatsApp chats on Android.
Don't Miss: Best Tricks To Read Deleted WhatsApp Messages On Android
Part 1: How To Recover Deleted WhatsApp Messages On Android Without Backup?
The first method I would like to suggest you use Android Data Recovery Tool.
This software will definitely help you to recover deleted WhatsApp messages on Android. This is known as the best recovery program, thus it is recommended by professionals too.
It will scan your whole device and recover all the lost WhatsApp messages.
This tool will help you to recover all kinds of data from your Android device such as – audio files, WhatsApp photos, contacts, videos, pictures, text messages, call history, notes, documents, and many others.
It is very easy to use and doesn't require any technical knowledge. The best part is it recovers data without any backup.
It doesn't matter what kind of data you've lost, this software will work effectively and recover all your missing files.
The best thing about this tool is that it is compatible with all Android models like Huawei, Samsung, Sony, LG, Motorola, HTC, etc. & doesn't need any backup to make the recovery of data.
Android Data Recovery- Recover deleted data from Android phones/tablets
The best and efficient tool to recover lost, deleted, disappeared, inaccessible data from Android phones/tablets. Some unique features include:
Directly recover various types of data such as photos, contacts, SMS, videos, WhatsApp, call logs, documents, notes, etc.
Recover data in any situation like accidental, water damage, unintentional, factory reset, formatting, virus attack or other reasons
Allows one-click option to "Recover" deleted files without backup

Part 2: How To Recover Deleted WhatsApp Messages On Android?
Here are some of the manual methods that will help you to recover deleted WhatsApp messages on Android phone.
Way #1:  Recover Deleted WhatsApp Chats From From Older Backup
You can use this method if you want to retrieve your WhatsApp lost messages using your older backup option.
Just follow the below-given instructions and restore missing WhatsApp chats:
In the beginning, you've to uninstall your WhatsApp App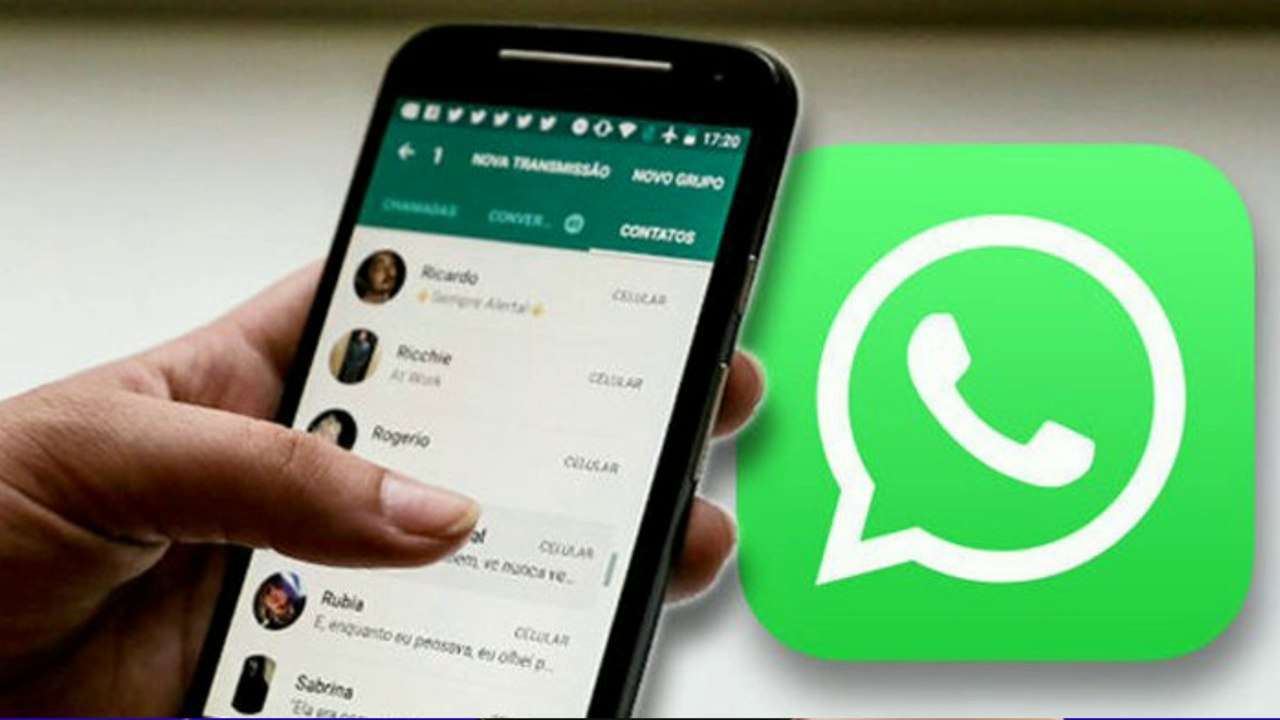 Then, open the backup folder or the WhatsApp database & check the backup file which you want to restore
After that, rename your file from "msgstore-YYYY-MM-DD.1.db.crypt7" to "db.crypt7"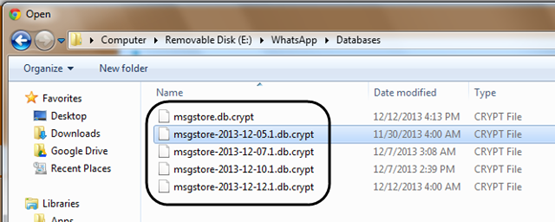 Install your WhatsApp app again
Now, as you'll be asked to continue, just click Resume
Way #2: Recover Missing WhatsApp Messages Using Recent Backup
If you've recently saved a backup of your WhatsApp chats then you can easily recover your deleted chats from those backups.
But, if you have deleted any of the messages or chat history without backup, still you can recover your lost chats and attachments from the WhatsApp automatic backups.
What you exactly need to do in order to recover deleted WhatsApp messages on Android, have a look at the below-given steps:
At first, uninstall your WhatsApp on Android & then reinstall it again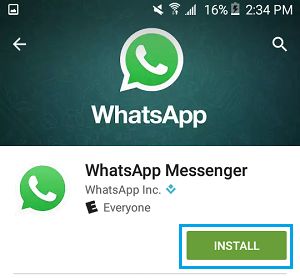 While the installation process is going on, you'll be prompted that to restore the message history.
Hit Restore option
Now, you'll see that everything will be restored.
Way #3: Retrieve Lost WhatsApp Messages via Google Drive
Have you enabled your chat history before in Google drive?
If yes, then proceed with the steps as guided below:
At first, uninstall your WhatsApp app on an Android phone
Then, just reinstall it & simply sign in to your account.
After reinstalling the app, a restore message will be prompt on your screen
Make a tap on the restore option
Note – Please ensure that you're using your same Google account in order to back up the WhatsApp chats otherwise the restoration process will not work.
Way #4: How to Recover Deleted WhatsApp Messages From Database File
Since Whatsapp takes the backup of the last 7 days & store the chats in your database folder.
However, you can try the below steps in order to create the manual backup reserve of the recent chat.
Open the WhatsApp App
Click on the three-dot icon at the right side corner
Go to the Settings app & click on Chats and Calls and then ChatBackup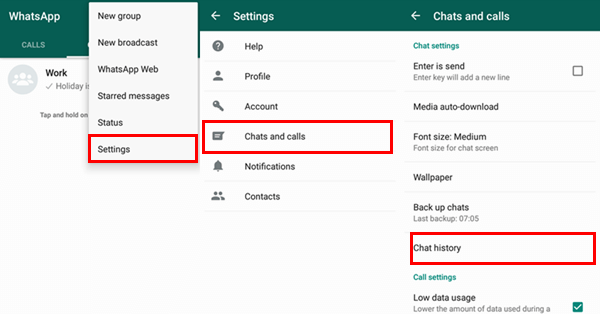 Then, uninstall WhatsApp & choose the backup file which you like to restore in the Storage and WhatsApp & then Database.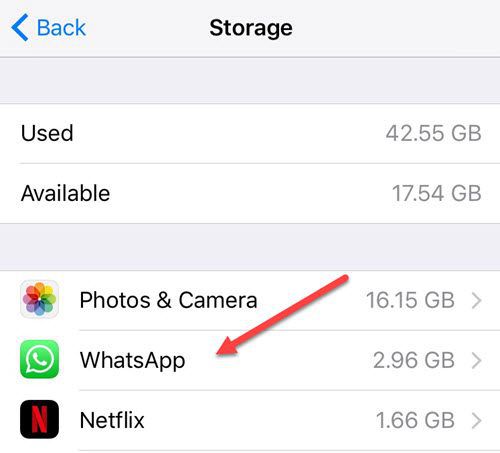 Now, rename your database file msgstore-2016-03 21.1.db.crypt8to db.crypt8.
Now, install the WhatsApp app again,
After that, restore opt. will automatically prompt on your screen
FAQ[Frequently Asked Questions]
How Can I Recover Deleted WhatsApp Messages Without Backup Android?
If the backup file is not available, simply go with the professional as well as reliable Android Data Recovery Software to get back your lost/missing files from Android.
How Can We Lose WhatsApp Messages From Android?
There can be several circumstances that may lead to Whatsapp chat deletion but I am going to show you some of the major causes:
Accidentally pressing "Clear all chats" in your WhatsApp configuration
While performing a factory reset on your phone
When you lost your phone or it is broken
Buying the new smartphone & deleted the WhatsApp from the old one
Time To Conclude
I have listed the 5 best & quick ways on how to recover deleted WhatsApp messages on Android.
So just calm down and try out the solutions one after another. I hope now you will be able to retrieve your missing WhatsApp chats on Android without any difficulty.
If the 4 manuals won't help you to recover deleted WhatsApp messages android, do not forget to make use of the amazing and trustworthy Android data recovery tool.
For any further questions or suggestions, leave a comment in the below section of this tutorial.
That's it!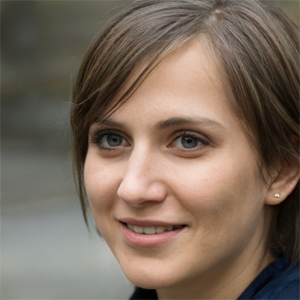 Kim Keogh is a technical and creative blogger and an SEO Expert. She loves to write blogs and troubleshoot several issues or errors on Android and iPhone. She loves to help others by giving better solutions to deal with data recovery problems and other issues.