Have you ever wondered about how to read deleted WhatsApp messages someone sent you on Android?
Willing to know if there are any ways to read deleted WhatsApp messages?
Well, if you are really serious about the disappeared messages and looking to read them again then this blog will definitely help you.
We all know, that WhatsApp is one of the popular messaging applications, which are used by both Android and iPhone users. Nowadays, WhatsApp has become the most convenient way for users to keep in contact with their family, friends, or colleagues.
People use this app for instant chatting, sending, or receiving photos, videos, audio, or documents. Therefore, if you are using WhatsApp now, then you must be aware of the feature added by the Facebook-owned app. In 2018, WhatsApp has introduced a new feature "Delete for everyone". This option enables the users to delete the message even after sending the messages.
Many times, it happens that we mistakenly or there having some spelling error send the messages. In such a case, you'll be able to delete the sent message not from your side but from both sides (sender as well as receiver side).
Here in this article, I am going to share a complete guide on how to read deleted WhatsApp messages on Android phone. So, let's get started…
Why Does WhatsApp Show This Message Was Deleted?
As I have discussed above, in 2018 WhatsApp added a Delete for Everyone feature, which permits its users to erase/delete the messages after sending them.
As you will delete the message, both the sender & the receiver will get this notification "This message was deleted".
If you want to read/view the deleted WhatsApp messages from the sender then you can check out the below-listed methods.
How To Read/View The Deleted WhatsApp Messages On Android
In order to read the deleted messages on WhatsApp, I would like to recommend you try third-party applications.
There are countless apps available on the Google Play Store, which allow accessing the WhatsApp messages that have been deleted by you or the sender.
So, let's proceed to know some of the best third-party apps that can help you to read your deleted WhatsApp messages.
Trick 1: View Missing Chats On WhatsApp Using WhatsRemoved+ App
The "WhatsRemoved+" is one of the popular applications available on the play store and can be used to read deleted WhatsApp messages on Android.
Here are the easy steps that you can follow to read those removed chats.
First, download & install the WhatsRemoved+ app from Play Store.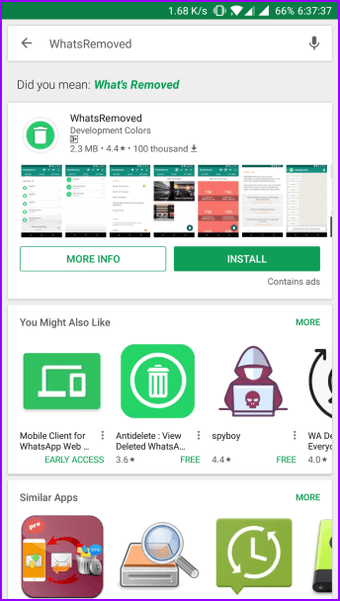 Then, agree to the terms & conditions that are prompted on your screen >> allow access to the notifications.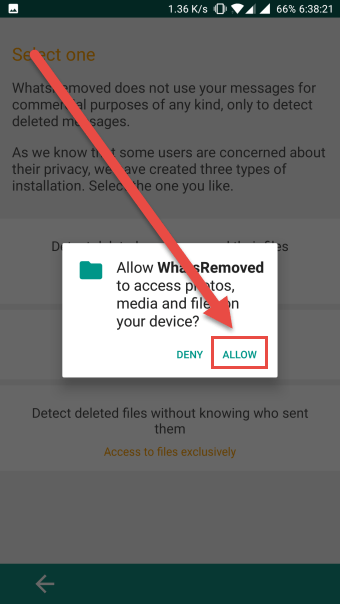 Choose WhatsApp from an apps list to read messages after deleting.
At this time, whenever someone removes the messages that are sent to you then you will be notified from an app.
Now, to read the removed WhatsApp message, you have to open a notification >> click on the "DETECTED" tab.
From there, just read those removed messages even after it's deleted by a sender.
Trick 2: Read Deleted WhatsApp Messages Using Notification History
Another app that you can use to read deleted WhatsApp chats by using the Notification History. Just follow the beneath instructions, to do so:
First, download the Notification History app from the Google Play Store then install it.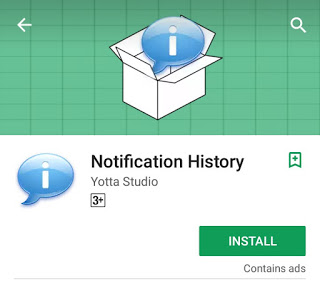 Search for the WhatsApp messages that have been deleted in your Android notification log.
This notification log doesn't need any extra application to access. Just long-press the home screen
After this, make a tap on Widgets and then Activities.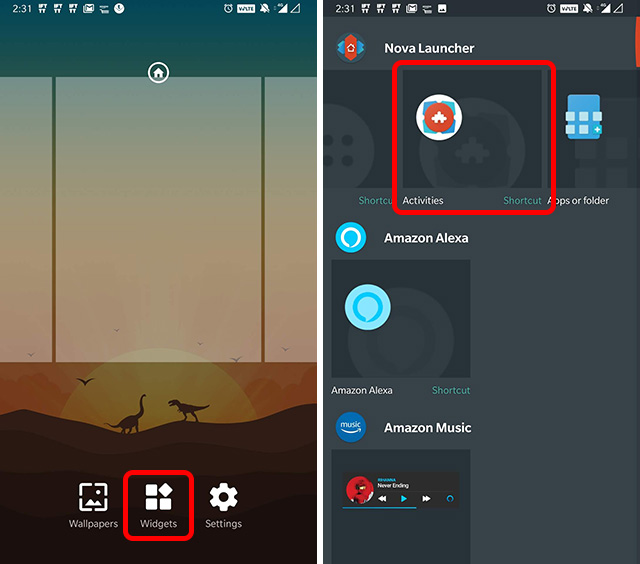 Now, click on Settings > Notification log.
Then, you can easily access to notification login system.
Trick 3: Use The Notisave App To View Erased WhatsApp Chats
Notisave app is yet another convenient third-party application for Android phone users. This application helps to keep a track of your notifications.
Apart from that, it may/may not be a removed message; it will record each & everything. You will have to access the notifications to an application.
In order to use the Notisave App, you need to follow the below easy steps:
Firstly, go to the Google Play Store >> find Notisave Application.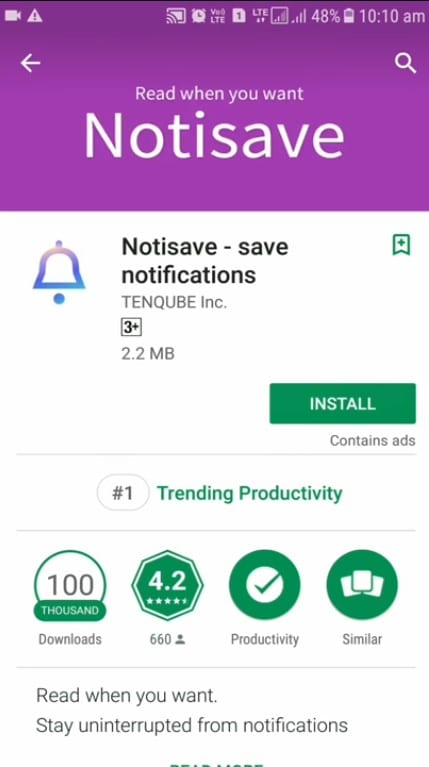 Click on the install to download it.
After completing the installation process, just open it.
Then, one popup will appear on your screen saying "Allow access to notification?" click on Allow.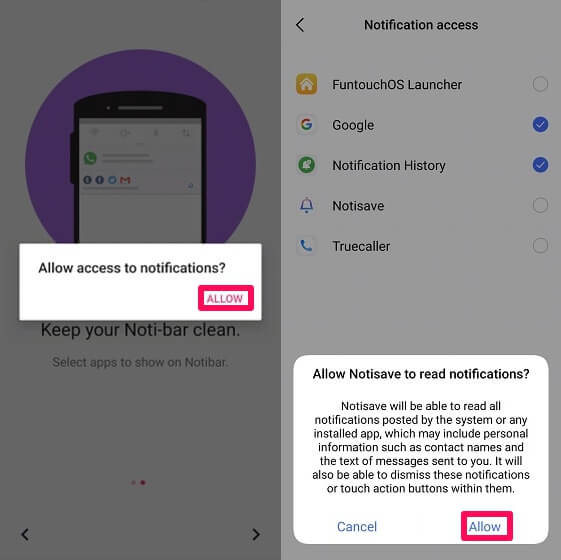 At last, a list of drop-downs will appear, just find WhatsApp from the given list & then switch on the toggle that is next to its name.
After completing the above steps, this application will log all your notifications whatever you have received, including the messages those were deleted by the sender.
Here, you need to go to a log & track all the notifications that were erased from WhatsApp. Now also you will find your WhatsApp chat deleted but you will be able to access it & read all the notifications.
Bonus Tip- How To Recover Deleted WhatsApp Messages On Android Without Backup
Apart from the above-known tricks, if you are looking to recover lost WhatsApp messages on Android then I will suggest you use Android Data Recovery software. This is a professional recovery program that allows users to restore lost chats from WhatsApp without backup.
The software is easy to use and doesn't need any skills to access it. Not only WhatsApp chats are recovered but other data like contacts, photos, videos, documents, notes, Viber messages, music files, call logs, text messages etc are also restored.
It does not matter for whatever reasons your messages were deleted as this powerful tool scans the entire device to find and restore missing WhatsApp chats on Android.
Therefore, its time to download and install Android Data Recovery software to recover lost WhatsApp messages on Android phone.
Here is the complete step-by-step guide to using the software.
Android Data Recovery- Recover deleted data from Android phones/tablets
The best and efficient tool to recover lost, deleted, disappeared, inaccessible data from Android phones/tablets. Some unique features include:
Directly recover various types of data such as photos, contacts, SMS, videos, WhatsApp, call logs, documents, notes, etc.
Recover data in any situation like accidental, water damage, unintentional, factory reset, formatting, virus attack or other reasons
Allows one-click option to "Recover" deleted files without backup

FAQ [Frequently Asked Questions]
Is There Any App To Read Deleted Whatsapp Messages?
Yes, users can read/view deleted WhatsApp messages by simply installing any third-party applications such as 'Notification History Log', The Whatsremoved+ App or the Notisave App. You will get all these apps in Google Play Store & from there you can download those apps for free.
How Can I See Deleted Messages On WhatsApp Without App?
You can access The notification log without using any additional app. To know, how to do so, you have to check out the below-given steps: • You just have to long-press the home screen of your device • Now, tap on the Widgets then on Activities • Again, choose the Settings option >> Notification log.
Can The Other Person See Deleted Messages On WhatsApp?
You can delete your copy of messages you have sent or received from your phone. This has no impact on your recipients' chats. Your recipients will still see the messages on their chat screen.
How Can I See Deleted Messages On WhatsApp?
If you want to see or view your missing chats on WhatsApp then just download the Notification History application from the Google Play Store. Open the app and tap on the icon WhatsApp to read the lost WhatsApp messages. Go to the notification log manually & long-press the home screens of your device and then choose widgets, here you'll find the settings widget. From there you can view your deleted WhatsApp chats.
Time To Sum Up
After reading the whole blog, now you must have come to know how to read deleted WhatsApp messages on Android. You can use any of the third-party apps to view deleted chats on WhatsApp.
As I've discussed the features of the 3 best third-party apps named as "WhatsRemoved+", "notification history" & "Notisave app".
So, just simply download & install these applications and learn how to read deleted WhatsApp messages someone sent you.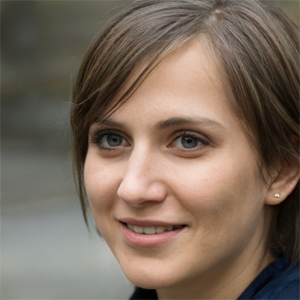 Kim Keogh is a technical and creative blogger and an SEO Expert. She loves to write blogs and troubleshoot several issues or errors on Android and iPhone. She loves to help others by giving better solutions to deal with data recovery problems and other issues.