Have you deleted your vital call history on your iPhone mistakenly? Wondering how to recover deleted call history on iPhone?
If yes then don't worry! Just read out this whole blog and learn 4 tried and tested ways to regain your missing call logs on iPhone.
Before proceeding towards the iPhone call history recovery solutions, it's necessary to know the reasons behind the call log deletion. This would help you to escape data loss in the near future.
Reasons Behind Call History Deletion On iPhone?
Unfortunately, numerous situations can lead to call history deletion on iPhone. Some of them are shortlisted below:
Call logs may be accidentally or mistakenly deleted
You haven't saved the phone number in the contact list
If your iPhone's screen gets damaged or smashed
The number gets deleted before saving it on the device.
Along with the causes, let's know whether- Is It Possible to Recover Deleted Call History on iPhone?
Is It Possible To Recover Deleted Call History On iPhone?
Of course yes! It's possible to recover deleted call history on iPhone.
Recovering the missing call history on iPhone might sound scary but it isn't so difficult task. Actually, whenever the call logs get deleted from your iPhone, its space is occupied by other data until the new data is added.
This makes the users think that they have lost their data forever. But it's not true, those call logs still exist in your device in a hidden way.
However, if you wish to maximize the chance of iPhone call log history recovery then you should instantly disconnect your smartphone from Wi-Fi and stop performing further actions in your iPhone.
How To Recover Deleted Call History On iPhone Using Best Methods
Keeping the backup of your essential data in advance is always a good habit.
Therefore, if you have created a backup of your deleted call logs using iCloud or iTunes backup then walk through the below-given methods.
Method #1: Retrieve Call History From iCloud Backup
Probably, this is one of the easiest ways to restore deleted call logs on iPhone. Before losing the call logs from iPhone if you've created a backup of them using iCloud then you have a good chance to recover your missing call history on iPhone.
Here is how to recover deleted call history using iCloud:
Make sure your phone is connected with a stable internet connection or Wi-Fi.
Go to your phone's Settings app then > General.
Choose the Reset option and then click on Erase All Content & Settings.
This time, you'll be prompted to enter the Apple ID in order to confirm a decision of data deletion.
Once you have reached your iCloud account, just tap on the "Restore from iCloud" backup option. You will get this option on the App and Data page.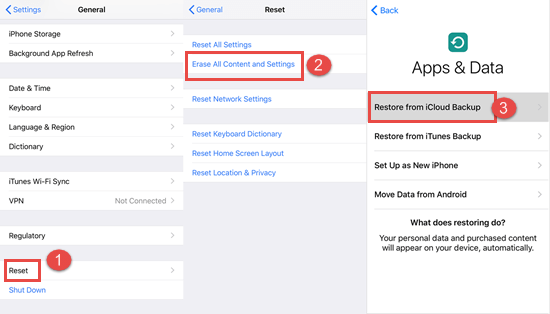 The time duration of a call history restoration fully depends on the size of a backup.
After completing the process to set up your Android device, you'll see the list of missing call logs. The iCloud backup will save everything to your inbox.
Method #2: How To Find Deleted Call History On iPhone 11 Using iTunes Backup
If you've previously backed up your deleted call history using iTunes backup then you can easily restore them back.
Note – Before starting the recovery process, you must remember one thing, all of your existing data, as well as settings on iPhone, will replace by the recently backup content.
Follow these steps to know how to recover call logs on iPhone via iTunes backup:
At first, launch iTunes and simply connect the iPhone with your PC.
After that, make a tap on the device icon that is at the top-left side of iTunes.
Next, choose the "Restore Backup" option in the Backup section of the right panel.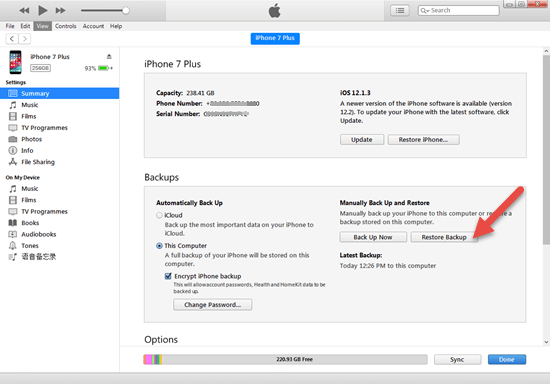 Again, select the backed-up files that you wish to restore on your iPhone.
At last, touch the "Restore" button and then wait till the restoration process is completed.
Method #3: Restore Lost Call Logs On iPhone By Contacting Your Carrier
Your cell phone provider might have saved the records of your call history for a limited period. Therefore, if you have lost your call logs then you may need to call your carrier in order to get a copy of the deleted call logs.
Besides that, Apple also provides you the tactic to download the spreadsheet containing call log information.
Follow the below instructions:
Open your Apple's ID management page just after signing in to your Apple's ID.
After that, go to the Data & Privacy & then > Manage Your Data and Privacy.
Again, move to Get a Copy of Your Data, & tap on Get Started.
Now you need to follow the on-screen instructions in order to recover the deleted call logs.
Method 4: How To Recover Deleted Call History On iPhone Without Backup
Numerous third-party apps assured you to make the safest data recovery. But you need to choose the best one according to their features. iPhone Data Recovery is one of the best recovery tools that is specially designed to recover all types of deleted, missing, and inaccessible files on iPhone.
This software helps to recover deleted call history on iPhone without backup. It supports almost all the brands of iPhone like iPhone 13, iPhone 12, iPhone 11, iPhone X/8/7/6/5 along with the latest iOS 15/14/13/12/11 version and has got the highest success rate of recovery.
This utility will not only help you to recover deleted call logs but you can recover various kinds of data from your iPhone such as – contacts, video recordings, videos, pictures, WhatsApp chats, Kik messages, audio files, text messages.
So, just download and install iPhone Data Recovery Tool on your PC and recover your deleted call logs on iPhone.
Check the complete user guide to know the steps to use the software.
iOS Data Recovery- Worlds Best Data Recovery Tool For iPhone/iPad/iPod Touch
Get back lost or deleted iPhone/iPod/iPod Touch data without any backup and in a quick time.
Has the highest data recovery rate in the industry
Recovers several data like contacts, photos, messages, notes, videos, etc
Compatible with latest iPhone 14/14 Pro/13/13 Pro/12/12 Pro/11/11 Plus/XR & supports iOS 16/15/14/13/12

Time To Conclude
This article contains the whole information regarding how to recover deleted call history on iPhone.
Therefore, if you have lost your important call history on your iPhone then try out the aforementioned methods to get them back.
For advanced solutions, you can choose iPhone Data Recovery software. It is considered one of the best data recovery tools that can recover your missing iPhone data without any backup.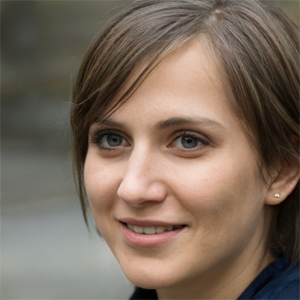 Kim Keogh is a technical and creative blogger and an SEO Expert. She loves to write blogs and troubleshoot several issues or errors on Android and iPhone. She loves to help others by giving better solutions to deal with data recovery problems and other issues.