Several iPhone vulnerabilities have come out in the latest iOS 15 update. While Apple has only talked about a few of them in detail, there may be more that are yet to be discussed. It makes iPhone 13 vulnerable to many cyber-attacks.
The good news is the company is already working on different patches for the fixes. However, if you are an iPhone user, you may want to take some precautionary steps. You should avoid downloading apps from untrusted sources.
You should also look for suspicious links to keep your device safe from data breaches and cyber-attacks as recovering lost data can prove to be a Himalayan task.
1.    CVE – 2021 – 30883 Vulnerability
The latest versions of iOS have caused a slew of problems for Apple consumers. The newest versions of iOS 15 did not get off to a good start, with battery loss, system operations not operating correctly, apps crashing regularly, sluggishness, and other difficulties.
Another severe security flaw, CVE – 2021 – 30883, was resolved in iOS 15.0.2, and it could have been utilized by malicious actors to abuse the IOMobileFrameBuffer—a memory resource. Now, the vulnerability in iOS 15.1, is causing problems as well. The vulnerability allows third-party actors to easily exploit Apple devices using LPE exploits in chains.
An exploit chain is a series of exploits or assaults linked together to totally breach a device. In these attacks, hackers don't just use one exploit to compromise their target; instead, they employ a combination of vulnerabilities that eventually lead to malware being installed on a smartphone (iPhone 13 in our case), resulting in the loss of crucial and sensitive data.
So if a smartphone has multiple vulnerabilities, when they get chained together, they can compromise the data on the targeted smartphones.
2.    The SharePlay Vulnerability
iOS 15.1 is creating a slew of problems for Apple iPhone customers, including a sluggish user interface and inconsistent battery life. Apple released iOS 15.1 to address bugs with the previous version, iOS 15.0.2. While the most recent feature like SharePlay, a security researcher claims that it also contains two "zero-day" vulnerabilities that are exploitable.
According to Apple's security support website, both iOS 15.0.2 and iPad OS 15.0.2, which are now available for download on compatible devices, feature a remedy for a memory corruption vulnerability that enabled an application to execute arbitrary code with the highest degree of device access.
While there are few specifics about the flaw, Apple advises that it "may have been actively exploited." Therefore, it's a good idea to update your devices as soon as possible.
The updates also fixed several other bugs in iOS 15 and iPadOS 15, including an issue that prevented the iPhone Leather Wallet and MagSafe from connecting to Find My Items. It prevented AirTags from appearing in the Find My Items tab. You should always be aware of what is going on with your device whether there are new vulnerabilities in its software or if there are any updates available for it.
3.    The Pegasus Problem
Apple has released security fixes to address two zero-day vulnerabilities that attacked iPhones and Macs in the wild. On iPhones, one of the vulnerabilities got used to install the Pegasus spyware.
CVE-2021-30860 and CVE-2021-30858 are two vulnerabilities that allow maliciously designed documents to execute commands when accessed on susceptible devices.
Citizen Lab found the CVE-2021-30860 CoreGraphics vulnerability. It allows threat actors to build malicious PDF documents that execute commands when opened in iOS and macOS.
CVE-2021-30858 is a WebKit after-the-fact vulnerability that allows hackers to build maliciously created web pages. It executes commands when viewed on iPhones and macOS. This vulnerability was reported anonymously, according to Apple.
The CVE-2021-30860 is a zero-day zero-click iMessage exploit named "FORCEDENTRY." It is the same vulnerability exploited in the Pegasus attacks. Pegasus bypassed iOS BlastDoor security implementation to spy on Bahraini human rights activists.
4.    Apple's CSAM Issue
Apple unveiled its controversial CSAM plans in August. The business chose to postpone the debut of these services after receiving a lot of misinformation and concerns regarding its photo-scanning announcements. Now, with iOS 15.2, one of the features that got announced, concurrently (albeit it isn't part of the CSAM project) is officially available.
This feature is "intended to give parents extra tools to help safeguard their children from sending and receiving sexually inappropriate photos in the Messages app," according to communication safety in Messages. It only works on photographs sent or received in the Messages app. It analyses the photos on the smartphone and hence does not affect Messages' privacy guarantees.
When a child's account sends or receives sexually explicit images, the photo will be blurred. Here the child will be warned, presented with helpful resources, and reassured it is okay if they do not want to view or send the photo. As an additional precaution, young children can also be told that to make sure they are safe, their parents will get a message if they do view it."
Apple has also added more tools to Siri, Spotlight, and Safari Search to assist children and parents stay safe online and obtaining help in dangerous situations. Users who ask Siri how to report child exploitation, for example, will be directed to resources that explain where and how to file a report.
When users search for topics connected to child exploitation, Siri, Spotlight, and Safari Search have gotten modified to intervene. These interventions inform users that their interest in this topic is detrimental and troublesome. But these tools are rudimentary and not well thought of.
It is where remote monitoring apps can prove beneficial. Instead of using Apple's vulnerable technology, remote monitoring apps do a much better job of protecting kids from sexual content. XNSPY is one such trusted app to spy on iOS 15 devices. But it is not the kind you are thinking of right now. This app allows parents to monitor or check up on their kids' online activities. With XNSPY, parents can track which websites a teen visits. Also, view their social media accounts, and view the messages they send or receive.
Keeping tabs would not be possible without remote monitoring, as no adolescent wants to give up their phone and have to justify their conduct. Modern-day remote monitoring apps, a cutting-edge technological option, can assist parents in overcoming this barrier.
Tips to Safeguard Your iPhone 13
It seems like every year, right before the new iPhone comes out, a new version of the OS is released. The security of this operating system has been questioned by many. Apple has said they have done its best to protect user data. What does that mean for us?
We need to take extra precautionary measures to protect our information, such as changing passwords, having strong passwords and different passwords for different applications along utilizing various security measures like biometric identification including fingerprint identification and face recognition.
By making the iPhone ecosystem hard to explore and customize, the company has bogged itself down.
Users cannot leave responsibility solely on the shoulders of Apple. So now is a great time to be security conscious and safeguard your data by not relying on the Silicon Valley giant's security patches.
Be sure you have a strong password on your device. A strong password should have uppercase letters, lowercase letters, numbers, and punctuation. Users should avoid using names or words that are easy to guess. Use the official mobile banking app when making online payments.
It will help protect your credit card information from being stolen when making purchases or accessing sensitive information on banking websites. Make sure the financial transactions occur over secure communication such as an SSL-encrypted URL. You should also delete messages or emails that contain private information right away.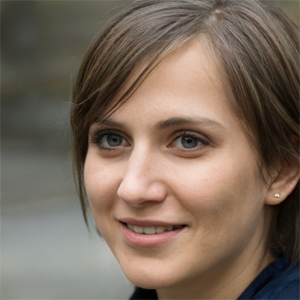 Kim Keogh is a technical and creative blogger and an SEO Expert. She loves to write blogs and troubleshoot several issues or errors on Android and iPhone. She loves to help others by giving better solutions to deal with data recovery problems and other issues.