Have you ever deleted a video on YouTube by accident? Tried to recover deleted videos on Android? If you have, you will know how difficult this process can be.
I have and believe me it is the worst thing that could happen to me. But what if I let you know the tricks about how to recover deleted Youtube videos without any problem?
In this article, we will look at how to recover deleted Youtube videos on Android with some useful and easy methods.


Best Methods To Recover Deleted Youtube Videos On Android
In this post, we are going to discuss how you can recover deleted YouTube videos on Android. Below are some methods to get back the lost youtube videos.
Method 1: Recover Deleted YouTube Videos Using Link 
After your important videos are deleted from Youtube, you can get them back via Internet Archive Way Back Machine (archive.org). This will download your favorite Youtube videos with URLs.
Here are the steps to follow:
First, log in to YouTube using your registered email ID and you will get details about uploaded videos along with deleted ones.
Now, look for video information so that you can open the lost YouTube video's URL.
After that, open archive.org and paste the URL of deleted YouTube videos into WayBackMachine's search window and then tap on "Browse History"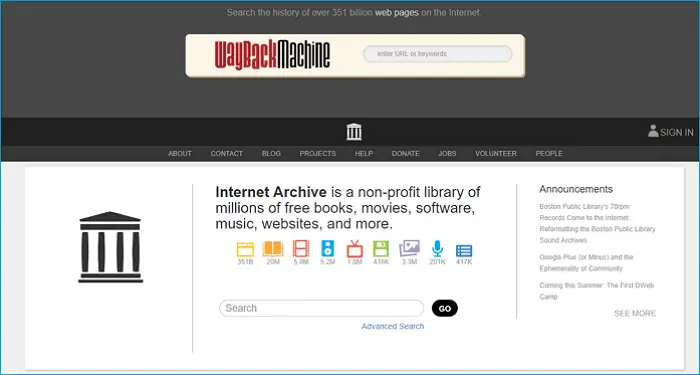 Here, you will see all the uploaded history of YouTube videos. Look for all deleted YouTube videos related to the uploaded date
Once you get every information about lost YouTube videos, simply download, watch or you can upload them again
Method 2: Restore Deleted Youtube Videos From Trash Folder
YouTube has a trash folder where all your deleted videos are saved for up to 60 days. You can easily restore deleted YouTube videos from the trash folder within 60 days from the time it was deleted.
Step 1: To restore a video from the trash folder, open the YouTube app and go to your profile by clicking on "My Channel".
Step 2: Now click on "Video Manager". Click on the "Trash" icon under the "Playlists" section in the right sidebar.
Step 3: Now find out "Recently Deleted Videos" and click on the "View all" link next to it.
Method 3: Retrieve Deleted Youtube Videos On Android Without URL
Another useful way that can help you to get back your lost YouTube videos is by searching for them on Google. You just have to type the video name into Google.
Here is what you need to do to recover deleted YouTube videos without links:
First, open Google.com on any browser
Now, type youtube.com + video's name and click on Enter
You will see the list of YouTube videos with similar names you have searched. Move down through all results and you can get your missing YouTube videos.
Method 4: Look For Lost Youtube Videos Using Digits
If you notice the link to YouTube videos then there are some digits at the end. These digits will help you to recover deleted Youtube videos with URLs.
Here is an example:- https://www.youtube.com/watch?v=14wC-hdHvNY.
You simply need to copy the digits after "=", that is "14wC-hdHvNY" and paste it into the Google.com search box. You will get the search result related to it and hopefully, your lost video will appear.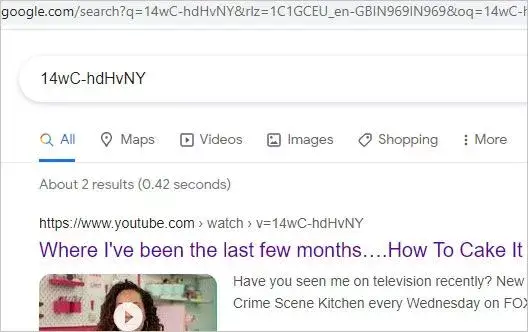 Method 5: Contact Youtube Support To Find Deleted YouTube Videos On Android
You can take help from YouTube support when your favorite videos are removed accidentally. But remember, your channel should have 10,000 videos or must be a YouTube Partner Program.
Follow the below steps to contact YouTube support via Email:
First, log in to your YouTube channel and move down to the bottom, and tap on "Help > Need more help? > Connect with the YouTube help community"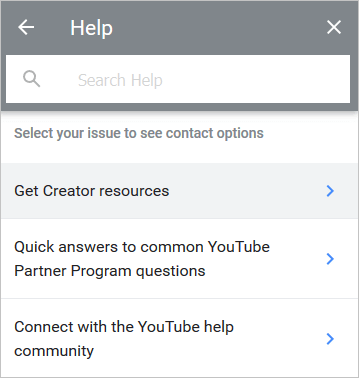 After that, tap on the arrow icon as shown below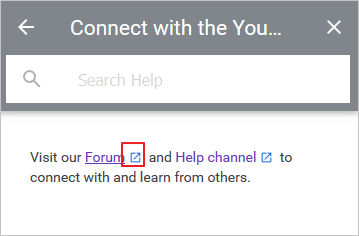 Now, tap on "Ask Now" at the bottom. In this "Ask the Community" part, write all your questions and move ahead as guided further.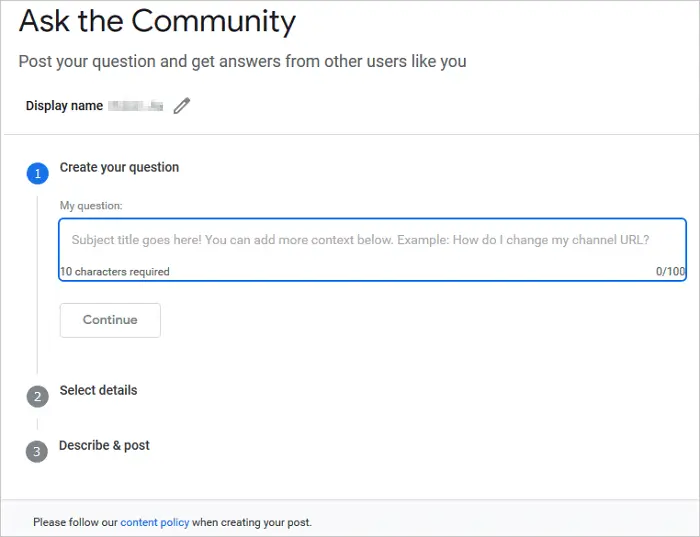 Method 6: Best Way To Undelete Youtube Videos On Android Without Backup
Many users don't create a backup of their important videos and this is where they are stuck. But there is nothing to worry about because, with the help of professional software like Android Data Recovery, you can recover deleted YouTube videos on Android.
The software is easy to use and helps to find and restore lost videos from YouTube without backup. Not only YouTube videos but other data are also restored like contacts, photos, videos, documents, notes, WhatsApp chats, call logs, text messages, music, and many more.
No matter what reasons the data are lost, this powerful tool has the ability to retrieve disappeared videos on Android. It supports all Android phone models like Samsung, LG, Sony, Huawei, OnePlus, Nokia, Lenovo, Google, Xiaomi, Realme, Oppo, Vivo, Camon, and many others.
Therefore, just download and install this amazing software to get back deleted YouTube videos quickly.
Check the complete user guide to know how to use the software.
Android Data Recovery- Recover deleted data from Android phones/tablets
The best and efficient tool to recover lost, deleted, disappeared, inaccessible data from Android phones/tablets. Some unique features include:
Directly recover various types of data such as photos, contacts, SMS, videos, WhatsApp, call logs, documents, notes, etc.
Recover data in any situation like accidental, water damage, unintentional, factory reset, formatting, virus attack or other reasons
Allows one-click option to "Recover" deleted files without backup

FAQ:
Can you retrieve deleted YouTube videos?
Yes, there is a possibility to retrieve deleted videos on YouTube. There are several ways to do so like using WayBackMachine's search window. Even you can check them in the trash folder or can get them back using professional tools like Android data recovery.
What happens when a YouTube video is deleted?
After your YouTube videos are deleted, they no longer exists. You cannot find them in search results and your playlists will don't have that video anymore. But remember, YouTube keeps data linked with that video like watch time.
Conclusion
So this blog completely describes how to recover deleted YouTube videos on Android. I hope that whatever methods are suggested will surely help to tackle the situation. Data loss is a common situation to experience but there are ways to overcome it.
In addition, it's suggested to go for Android Data Recovery software to undelete YouTube videos on Android without backup.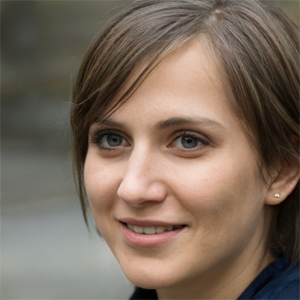 Kim Keogh is a technical and creative blogger and an SEO Expert. She loves to write blogs and troubleshoot several issues or errors on Android and iPhone. She loves to help others by giving better solutions to deal with data recovery problems and other issues.