Have you experienced "Unfortunately, Camera has stopped" on your Android phone? Are you looking at how to fix Camera keeps crashing on phone? If yes then I will suggest you read this blog carefully as you will get some best ways to fix Camera has stopped on Android.
As we know that the camera plays a vital role in smartphones. All the users love to click pictures whether it's taking selfies or other precious moments of their life. But, users generally come across several issues with their phone's camera and they come across, unfortunately, camera has stopped error on your Android.
However, there is nothing to worry about as in this article, you will get some quick ways how to fix the camera has stopped error. But before that, let's find out the major causes of unfortunately camera keeps stopping Android.


Why Is My Camera Not Working On My Android Phone?
Basically, there are not so many reasons behind the occurrence of this issue. But, I have listed some of the common ones:
Because of the low storage on your device
Due to a virus/bug in your phone
Due to the firmware issues
While interruption of the third-party apps
Incomplete update of Android
Installing too many apps can cause the camera keeps stopping Android
How To Fix "Unfortunately, Camera Has Stopped" On Android Manually?
Below, I have mentioned the quick and easy ways to repair the "unfortunately camera has stopped" error in a hassle-free manner. Go through them and solve the error easily.
Remember, these methods work effectively on every Android phone. Whether you come across "unfortunately camera has stopped Lenovo vibe k5", unfortunately, the camera has stopped Sony Xperia or camera has stopped unexpectedly HTC, these solutions will definitely help to solve it.
So let's walk through them:
Solution #1: Reboot Your Android Phone
Many times, it happens that a simple restart can fix different kinds of minor glitches. So, why don't you try this solution to fix camera has stopped unexpectedly error. These are the steps to restart your Android device:
Press & hold the "Power" key until the menu option appears.
Choose "Power off" & wait for a second until your device is turned off
Again after 10 seconds press & hold the "Power" key to turn on your phone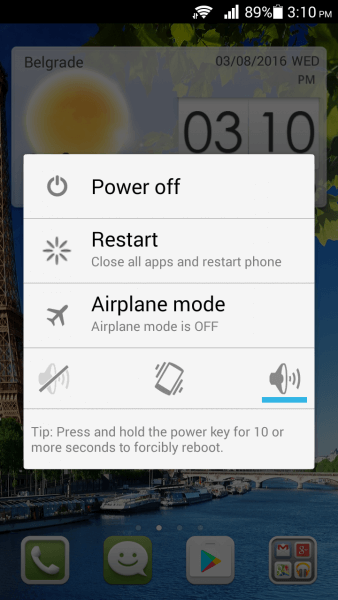 Now, open the camera app and see whether the issue is solved or not.
Solution #2: Restart Your Camera App
Whenever you open your camera App & leave it in standby mode, that time also it can show this kind of error. In this solution, you do not have to close & reopen the camera app. In order to resolve this unforeseen error, you have to force-stop your camera app. How to do so:
Open your settings & go-to apps and then the application list.
Then click on the camera app
Again, tap on the button "force stop" & hit ok
Stop the camera process for a while.
After 30 seconds, open the camera app again and check if the issue is fixed.
Solution #3: Open Your Camera Into Safe Mode
If you think that the error occurs after installing the third-party apps then you should use your phone in safe mode. Doing so will disable all your third-party apps and the error will fix itself. If the issue has been solved, it simply means that the third-party apps are the culprit.
So, these are some of the steps guided:
Press & hold the Power key & tap the "Power off" key to make your device turn off
Now, a pop-up box will appear which will ask you to restart your Android in Safe Mode.
At last, hit "Ok"
Solution #4: Avoid Using Flashlight At The Same Time
Typically, using Flashlight & the camera at the same time may lead to "camera crashing" issues. So, it's usually suggested to you avoid the use of flashlights and cameras simultaneously. This solution may help you to solve this issue.
Solution #5: Clear The Camera App Cache
This method helps many users get rid of this error/bug. So, you can also try to fix "Unfortunately, Camera Has Stopped" error by clearing the cache of your camera app. It may be possible that your app gets corrupted which interrupting you to use the camera app.
Don't worry at all; applying this method will not delete your photos, videos, or other data. So, start executing the given steps to clear the camera app cache:
Open the Settings app & go to the "App" section and click on the "Application Manager"
After that, swipe your screen and go to the "All" tab
Find your camera app & tap on it.
Now, simply tap on "Clear Cache"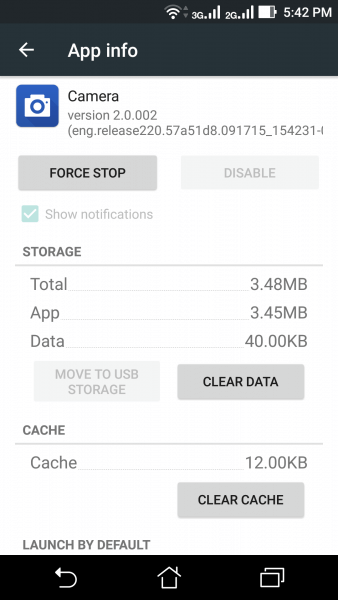 Solution #6: Delete Cache Of Your Gallery App
As we know, the gallery app is connected to the camera app. If your gallery app is having some issues then it may also bring problems while using a camera app. In such a case, you should delete the cache or data files of your gallery app.
You can check out the given steps:
As usual, go to your setting menu and navigate to the "Application Manager".
Now, simply move to the "All" tabs, & search for a gallery app.
As you find your gallery app, click on it to open the app
Tap on "Force Stop" > "Clear Cache" to clear the cache files
Next, click on "Clear Data" to clear data files.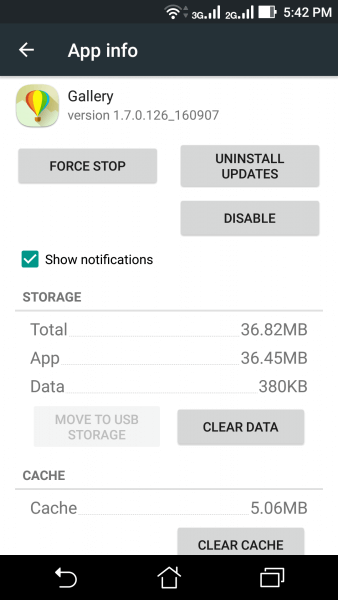 After performing the given steps, restart your device & check whether your camera app is responding properly or not.
Solution #7: Clear Your System Cache
If you aren't able to fix camera keeps stopping Android errors by clearing the cache of your camera and gallery app then you can try this method.
You need to follow the below-given steps:
Open the Settings app and choose Storage & Memory option
Again, select the cache data and hit the OK option to confirm it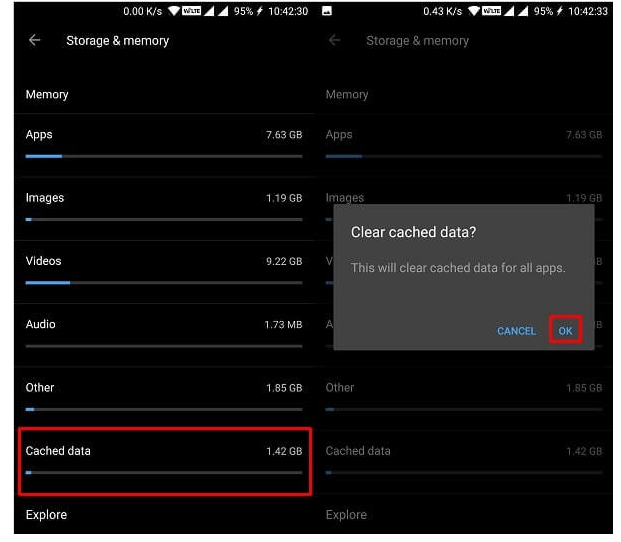 Solution #8: Avoid Storing Too Many Pictures On Your Phone Memory Card
Sometimes, it may happen that storing a large number of photos on the phone's SD card or internal memory can cause an "unfortunately camera has stopped" error. So, in such a situation you can do is to delete unwanted or needless pictures from your Android phone.
However, if all your stored photographs are important to you then you can transfer those pictures to some other storage media like a pen drive or computer.
Solution #9: Uninstall Other Third-Party Camera Apps
Well, if you're using any other third-party camera app to click pictures then it could be the reason behind getting this "camera has stopped unexpectedly" error.
Because, when you are using some other third-party camera application, then those applications could stop your phone's main camera application. So, you need to only uninstall those third-party apps & restart your Android device.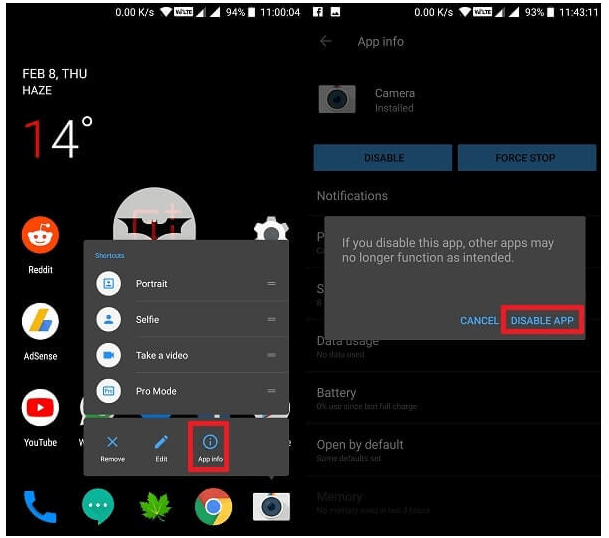 After trying this method, if the error "camera has stopped unexpectedly" still persists then you can proceed to the next solution.
Solution #10: Download & Install The Google Camera App
After applying the above-mentioned ways, if you are unable to solve unfortunately camera has stopped, error then just simply download the Google camera app & use this as a main camera. You must note one thing, before downloading the latest app you are required to disable all your camera app stock.
Here is the process to disable the Camera App:
Open your setting app then go to the app list, and tap on camera.
Now, here you can turn off your camera's app
Download & Install the Google camera app:
Unluckily, Google camera apps are not available currently on the Google play store. Then also, you are able to download it by using the other sites that may permit you to Download & Install the Latest Version of your Android Apps.
Solution #11: Update Your Device Software
If you've recently purchased your Android phone, then you must observe that you will be asked to update your system software. As I have discussed above that many users are facing this issue, thus companies try to provide camera patches to their users in these updates.
But if you haven't updated your system software yet then just do it by applying these simple steps:
First, connect your Android phone to the Wi-Fi
Go to your Setting app and tap About Device
Again click on Software update/ System update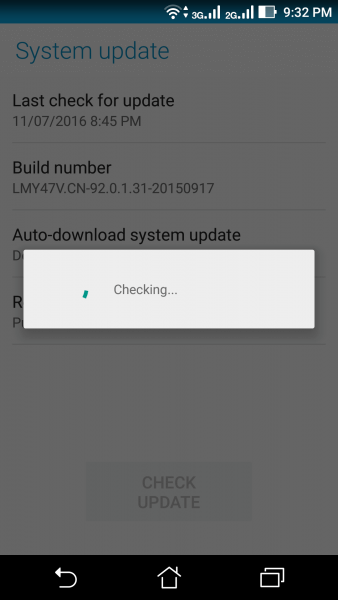 Solution #12: For The Custom ROM Users
If you're using a custom ROM such as SlimROM, Cyanogenmod, etc & encountering problems like the "Unfortunately, Camera has stopped" error then you must know that either it's due to a compatibility issue/ ROM is not installed properly. Thus, it's better for you to reflash your operating system with the compatible Google Applications package.
Solution #13: Perform Factory Reset
Last but not the least, the only solution that is left for you is to perform a factory reset on an Android device. Doing a factory reset will help you to repair the system errors and speed up your device. To do a factory reset, you have to follow the beneath steps:
First, you need to go to the Settings app on your phone
Then, click on the Backup & Reset and then make tap on Factory data reset >> Reset phone option.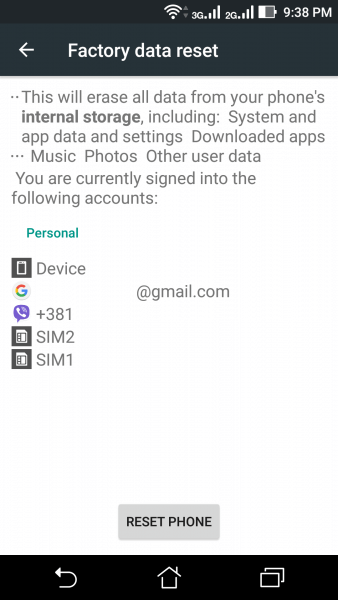 Note: Make sure to take a backup of all your essential data before doing the factory reset.
Solution #14: How To Fix Camera Has Stopped Error Automatically?
After trying the above manual ways, if still you are unable to fix "unfortunately, camera has stopped" on Android then you have another best option which is Android Repair Tool. Yes, by using this amazing program you can fix several types of errors, and issues along with the camera keeps stopping errors.
I am recommending this software because it is easy to use and resolves each and every error message on your Android phone without any trouble. It can solve any kind of Android error or issue without any further problems. Some of the errors it can solve like Android no command error, Pandora keeps crashing Android, No SIM card error on Android, and many more.
So, without wasting any more time, just download and install this feature-loaded program and solve the "camera keeps stopping Android" issue easily.
Android Repair- 1 Click Repair Tool For Android
Easily fix any kind of issues or errors on Android by 1 click repair tool. Fixes any Android error without hasslefree:
Ability to fix several Android system issues or errors like Black screen of death, apps keep crashing, stuck in boot loop etc.
Helps to make Android system back to normal without any skills required
Has the highest success rate to fix any types of Android errors

FAQ (Frequently Asked Questions)
Why does my phone say unfortunately camera has stopped?
Well, there could be many reasons which leads unfortunately camera has stopped error on your Android phone. It can be possible that your device having less storage or maybe the third party apps are responsible for occurring this error.
Time To verdict
After knowing the above 14 solutions to fix "unfortunately, camera has stopped" on Android, it might become easy for you to achieve the target.
Though, among the above approaches, the best method to unfortunately camera keeps stopping is Android Repair Tool. Use this software for a quick and fast solutions.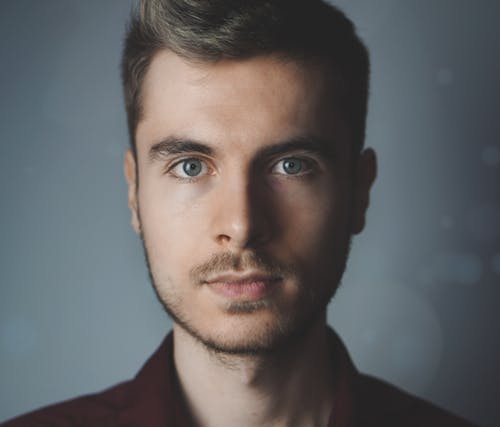 Steve Peterson, an SEO Expert as well as a technical writer. He loves to gather information about Android & iOS operating systems and write content about it. Whether its the matter of data loss situation, error or issues, broken or damaged problem, latest new going through, and several others. He guides to deal with all such things with his articles.