Did you face your iPhone stuck on a "Verifying Update" error while updating to iOS 16/15/14/13? Looking for what to do if my phone is stuck on verifying update? Want to know why iOS 15 stuck on verifying update?
Well, if all these questions are in your mind then just wait a moment! These errors are not only in your device but plenty of iPhone users have reported such incidents. Generally, this kind of issue occurs when users try to update their device to the latest version.
So, if you are also worried about what to do then no need to panic. In this article, I will guide you through some feasible solutions to fix iPhone stuck on verifying update errors.
Let's go ahead.
About iPhone Stuck On "Verifying Update" Error
When your iPhone displays an error "Verifying Update" then it doesn't mean that whenever you try to update your device, it will occur. It may be a normal verification process from Apple that is taking longer time than normal.
So, when you see this error for the first time on your iPhone then wait for some time. But if you see that it takes longer than 15 minutes to verify the update process, you should know that your iPhone is stuck and you have to fix it.
Important Things You Need To Do Before Repairing The Error
Users should know a few things before jumping directly to the fixes. Here I have mentioned some of them:
Make sure your device is fully charged so that no interruption occurs during the update.
Check your iPhone is having enough space and does not run out of storage while updating your device.
Make sure your iPhone is getting a proper internet connection.
You should create a backup of your important files from your iPhone before updating.
How To Fix My iPhone Stuck On Verifying Update- Best Methods
After knowing what are the things you must do before fixing the error, I will tell you various methods of how you can fix iPhone stuck on verifying update. Let's go through it.
Fix 1: Restart Your iPhone
The first method that I will suggest is to restart your device when your iPhone is stuck on verifying update and won't turn off the error. Here is what you have to do:
For iPhone 6s or earlier: To restart this model you need to long press the Home button and Power button together and release them together after the logo disappears and reappears.
iPhone 7: To restart this model you need to press the Power button for a long time along with the volume down button until the Apple logo disappears and reappears.
iPhone 8 and so on: Long press and release Volume up button > then long press and release Volume down button > now press the Side button for a long time unless the Apple logo disappears or reappears.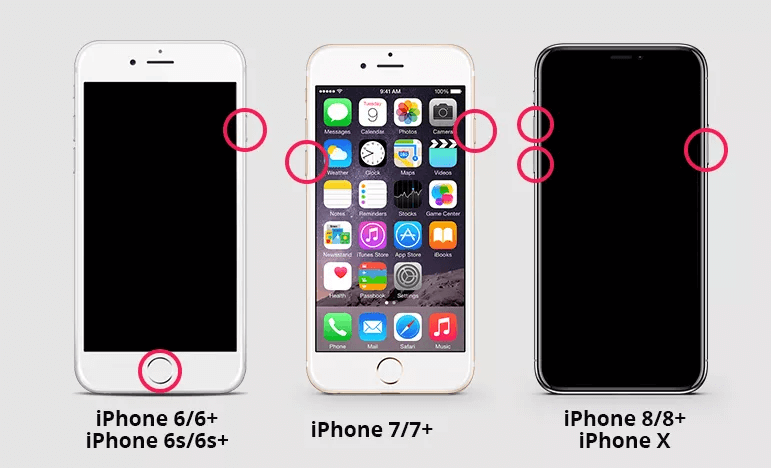 Fix 2: Lock/Wake Up iPhone
Another best method to get rid of the error is by simply pressing the "Power" button numerous times. Doing this will lock the screen of the iPhone and wake up lots of times. When this process is done 5 to 10 times then it has the ability to fix verifying update errors on iPhone.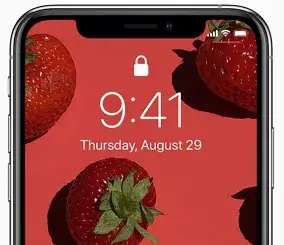 But if this method also fails to troubleshoot the issue then move to the next solution.
Fix 3: Update iOS Via iTunes
You should check if your device needs an update. Because most of the time, pending iOS update to the latest version is also the culprit for such unwanted errors. So you should check and update iOS using iTunes.
Follow the steps to update iOS by using iTunes:
First, do connect your iPhone by using Apple USB to your Laptop or Computer
Now, open the latest version of iTunes on your PC.
After iTunes completes the syncing process, now select your device by clicking on the iPhone icon.
Go to the Summary section and select Check for updates An instruction will appear on your screen that will guide you to complete the update process.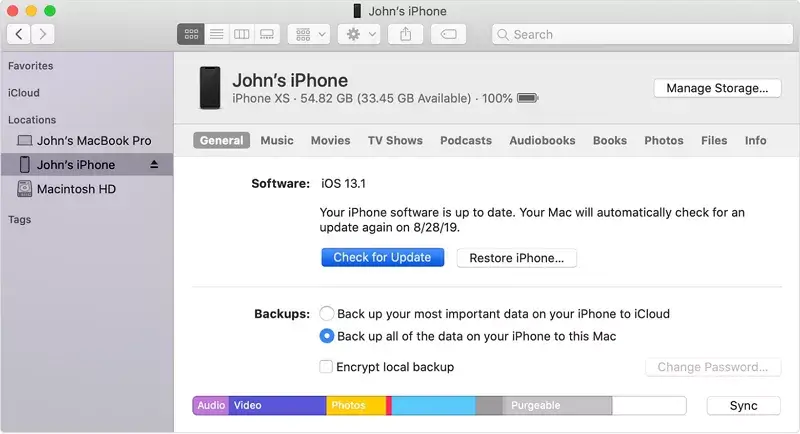 But remember that you need the latest version of iTunes on your PC and don't forget to take a backup before updating.
 Fix 4: Delete And Reinstall The iOS Update
If still your problem continues, it is recommended to delete the update and reinstall it. This process has worked for many iPhone users to get rid of the error.
Follow these simple steps:
First, go to Settings on your iPhone
Now, click on the General option
Then, click on iPhone storage
Find Update and delete it
After deleting the update, restart your device again and then do the steps:
First, go to the Settings option
Now, tap on General
Next, update the software and reinstall the update

Fix 5: Restore Your iPhone Using iTunes Backup
Another method that can help you to fix iPhone stuck on verifying update is by restoring iPhone using iTunes backup. By following ways, you can recover your iPhone through iTunes backup.
First, open iTunes on your computer / Laptop and connect your iPhone to your PC.
Now select your Device and select the Restore backup option in your iTunes.
After that, select your backup files by date and size and wait until the process is completed.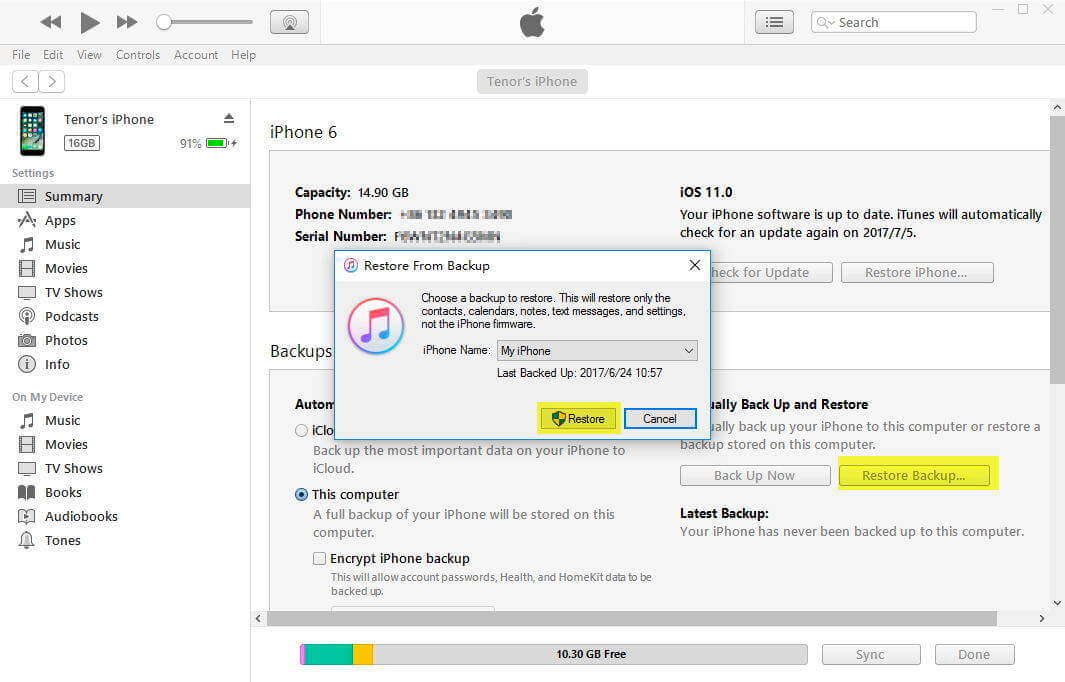 Fix 6: Ensure Your iPhone Has A Stable WiFi Network Connection
If you do not have a proper internet connection then your iPhone may take a longer time to update the iOS. So, you should check whether your device is getting stable internet before you jump to any solution.
Follow the steps as guided:
First, go to Settings on your iPhone
Then check Wi-Fi to ensure you have a good network connection
It is always suggested to update your iPhone in a stable Wi-Fi-connected area only.
Fix 7: Put iPhone Into DFU Mode
If updating your iOS did not resolve your problem of your iPhone stuck on verifying update, then place your iPhone into DFU mode. You can recover your iPhone through DFU mode by following the below steps-
First, connect your iPhone to your Computer or Laptop via USB cable
Now, open iTunes by long pressing the Home and Sleep or Wake button together for 10 seconds only.
After the screen is black, let's move on to the Sleep or Wake button and press the Home button until the iTunes message says, your iPhone is spotted in recovery mode.
Fix 8: Check For Hardware Related Issues
If the above solutions are unable to resolve your issue, then it might have a hardware fault in your device. if this is so then you need to visit the Apple service center to overcome the hardware issue. They will analyze the problem properly and try to resolve the issue to make your phone as accessible as before.
Fix 9: Best Way To Fix iPhone Stuck On Verifying Update Issue Without Data Loss (Recommended)
In addition to the manual methods mentioned above, there is yet another way to solve the error by iOS System Repair. This professional tool helps to fix iPhone verifying update errors with one click. The tool is easy to use and repairs all types of iPhone errors or issues without data loss.
It helps to fix other issues including iPhone stuck in boot loop, iPhone stuck in headphone mode, vertical lines on iPhone, iPhone stuck on Apple logo, and others. The tool is compatible with all iPhones like iPhone 13/12/11 and the latest iOS 16/15/14 versions.
Therefore, simply download and install this amazing iOS System Repair tool to fix verifying update on iPhone.
iOS System Repair - Get iPhone/iPad/iPod Touch To Normal
Repair any kind of issues or errors on iPhone/iPad/iPod Touch and make it normal without any skills required.
Has the ability to fix iOS issues without data loss
Fix various iOS system issues like white Apple logo, boot loop, etc
Compatible with iPhone/iPad/iPod Touch & Supports iOS 16/15/14/13/12

Conclusion
The "Verifying Update" error on iPhone is a common issue that most iPhone users come across. This happens when any new iOS update comes and users are in hurry to update their device. However, nothing to worry about as there are several ways to get rid of the issue.
In this tutorial, I have discussed several ways to fix iPhone stuck on verifying update errors. For advanced solutions, it is highly suggested to use iOS System Repair as this will allow fixing the issue without data loss.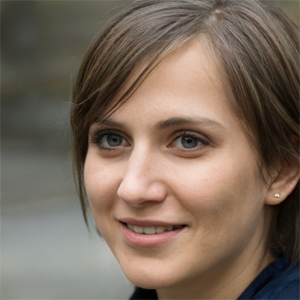 Kim Keogh is a technical and creative blogger and an SEO Expert. She loves to write blogs and troubleshoot several issues or errors on Android and iPhone. She loves to help others by giving better solutions to deal with data recovery problems and other issues.