Hey! Are you getting stuck on Apple logo while trying to boot up your iPhone? Is it taking a much unusual time to turn on or your home screen is not loaded? If yes then just calm down, just read this blog to know some feasible solutions to fix it.
In such a critical scenario, many iPhone users set up their minds they have lost their iPhone or the device has been broken permanently.
Let me clear you, it's not the truth. But luckily, you have reached the correct web page as I have the best options to fix iPhone stuck on Apple logo error.




Move ahead and find out the best ways on how to fix iPhone stuck on Apple logo. Therefore, with the help of these below-given practices, you can easily solve this issue as soon.
Before jumping to the solutions, it's important to know – What does iPhone stuck on Apple logo mean or why this issue occurs?
What Does It Mean When Your iPhone Is Stuck On The Apple Logo?
If your iPhone got stuck on Apple logo screen then your iPhone will spend much time to turn on or you can say that it is having to start up issue. As you will turn on your iPhone it got stuck into the apple logo on the home screen.  You can fix this issue by trying the below-listed methods:
Why Is My iPhone Stuck On Apple Logo?
Well, there are several reasons due to which your iPhone got stuck on the Apple Logo or the bootup screen. Let's count some of them:
Having low battery
iPhone jailbreak
Physical damage of iPhone
Software update failure
Liquid damage of iPhone
The old version of iOS
Hardware & software related problems
After knowing the major cause of the iPhone stuck on Apple logo error, I guess the task became easier for you.
Now, the following techniques will help you to solve my iPhone keeps showing the Apple logo and turning off issue. So, just start trying these individual methods
Troubleshooting Strategies To Fix iPhone Stuck On Apple Logo
If these manual methods are used to fix iPhone stuck on Apple logo error as intended, simply continue with the given workarounds & eliminate this error with these common triggers otherwise use the master key to troubleshoot this problem.
Solution #1: Force Reboot Your iPhone
As its name implies, this will force your unresponsive or frozen iPhone to turn off and restart again. According to the positive outcomes, a force reboot is not the same as a soft reset.
Several kinds of issues, system crashes, glitching apps can be fixed by simply restarting your device forcibly. All these can be done without affecting your previous existing data on your iPhone storage. You need to follow these steps in order to fix iPhone stuck on Apple logo storage full.
In the beginning, press and hold the Power + Home buttons simultaneously.
After that, release both the keys as the Apple logo appears.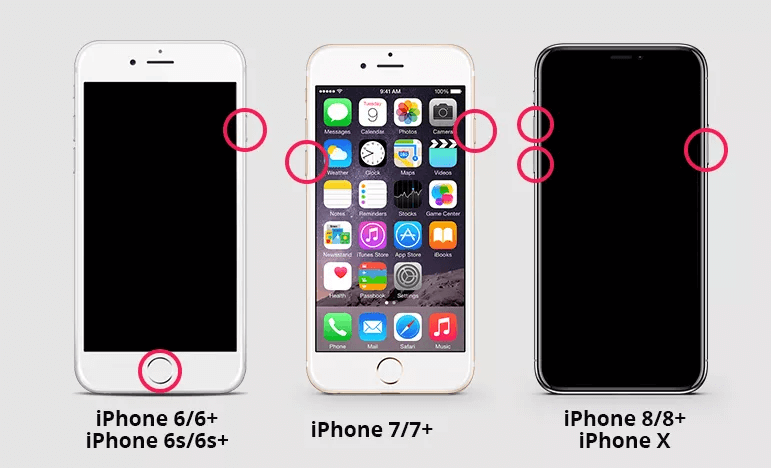 You can use this method to fix iPhone 11 stuck on Apple logo but remember, this is a temporary solution and will fix this only for a few days.
Solution #2: Put Your iPhone In Charge
Many times it happens that, your iPhone gets stuck on Apple logo as it does not have sufficient charge on your battery. So, here you need to fix this issue by putting your iPhone in charge. If you find your device is already charged, still it's showing an error then you should simply move to the next solution.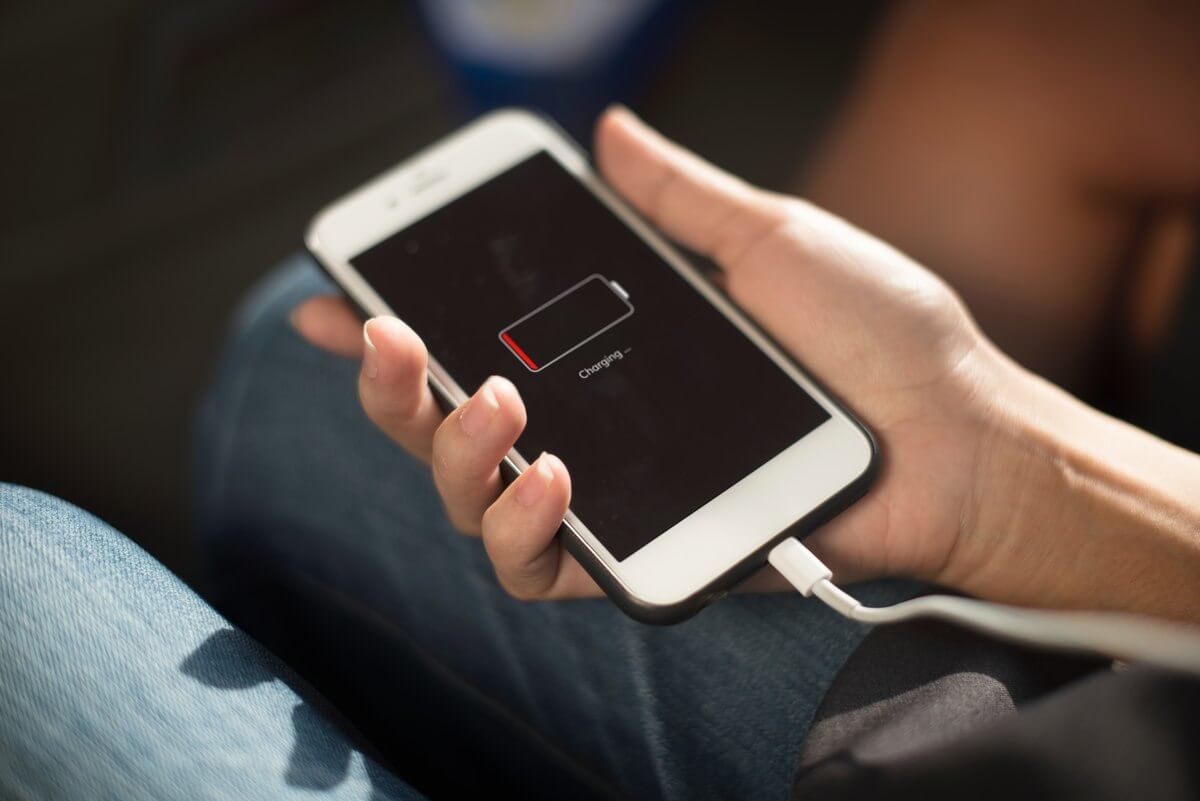 Solution #3: Put Your iPhone In Recovery Mode
A Recovery Mode is another specific mode that can help you to resolve iPhone stuck on Apple logo without restoring it. Thus, whenever your iPhone got stuck on the Apple logo, it simply means that its operating system has some trouble while starting up.
Recovery Mode will boot up your iPhone but it'll stop the OS from being running so that you will be able to fix it. While using the Recovery Mode, you have to install the latest version of iTunes on your iPhone. It's a simple procedure & can solve this issue in a few cases. But, this method is quite risky to use as it will erase your all existing data. Here are the required steps:
Step 1: On your PC, download & open the recent version of iTunes.
Step 2: Then, just connect your iPhone to a PC with the help of a USB cable
Step 3: After doing so, you can force reboot your iPhone.
Step 4: But, here you've to release the keys after viewing the screen "Connect to iTunes"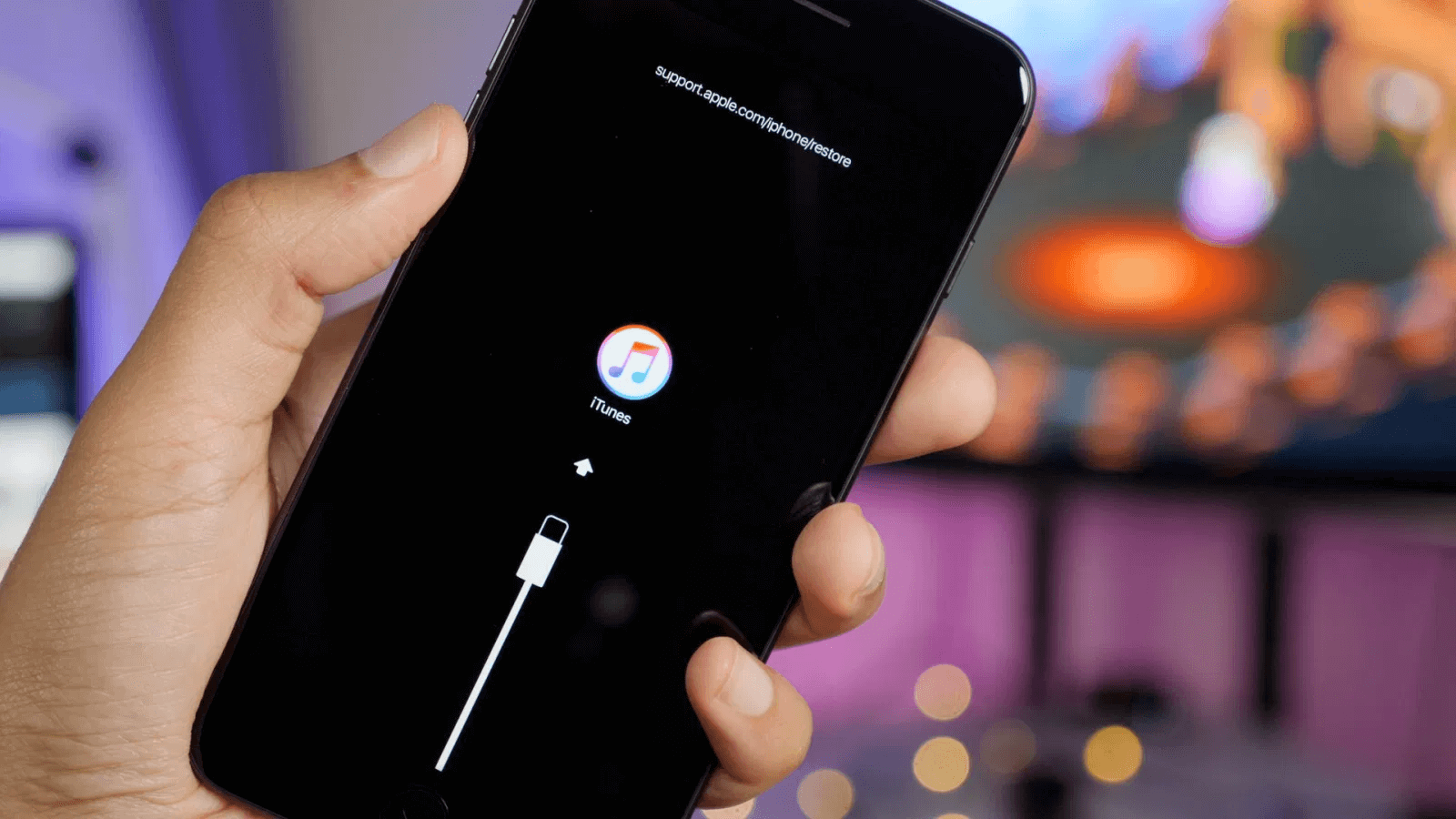 Step 5: Now, your iPhone will automatically be detected by iTunes into the recovery mode
Step 6: Here, you'll get the see the option of "Restore iPhone", just tap on it to confirm.
After applying this solution, if you still didn't get your desired result, most probably there must be some hardware issue on your iPhone.
Solution #4: Use DFU Restore Mode
A DFU or default firmware update restore is the deepest kind of iPhone restores which makes it different from the other regular restore. A Firmware is the programming that controls the work of hardware on your iPhone.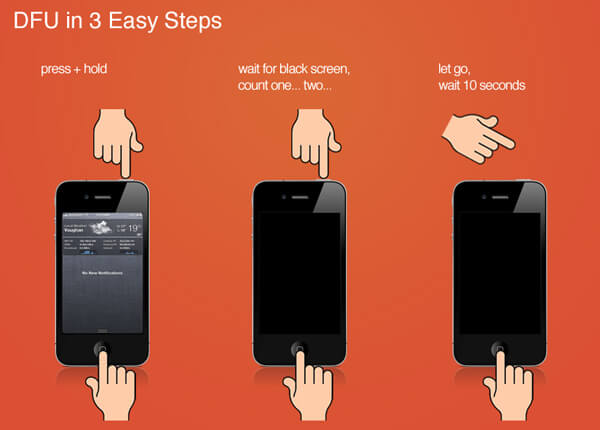 If you think that the issue is caused because of booting, then it's a great way. DFU mode will allow you to simply communicate with iTunes without beginning a bootloader. By using it, you can restore your iPhone from any step. You must note one thing it wipes out the complete iPhone & starts fresh. These are the steps to do so:
Step 1: Launch iTunes on your system
Step 2: Connect your iPhone with the PC
Step 3: Now, just Turn Off your iPhone
Step 4: Then hold down the sleep/wake button for 3 sec only
Step 5: After that, press the Home + sleep/wake button together for 10 seconds
Step 6: Leave the sleep/wake button & just hold the Home button for 5 sec
Step 7: If your iPhone doesn't show anything, then you're in DFU mode  but if not, do the same process again)
Step 8: For successful entry to the DFU mode, a pop-up will appear under iTunes on your system & will ask for restoration of the previous backup or restore your iPhone to its factory settings.
Note: It will erase all the existing data from your device so you should practice it only when you have a handy backup.
Solution #5:  Update iTunes To Its Latest Version
If your iPhone got stuck on the Apple logo after restoration or updating iOS using iTunes, then maybe, the reason is – you've installed an older version of the iTunes. If it is so then you should update iTunes right away.
For Windows users:
At first, launch iTunes & tap on the top bar.
Now, from a drop-down menu, choose "help" < "check for updates".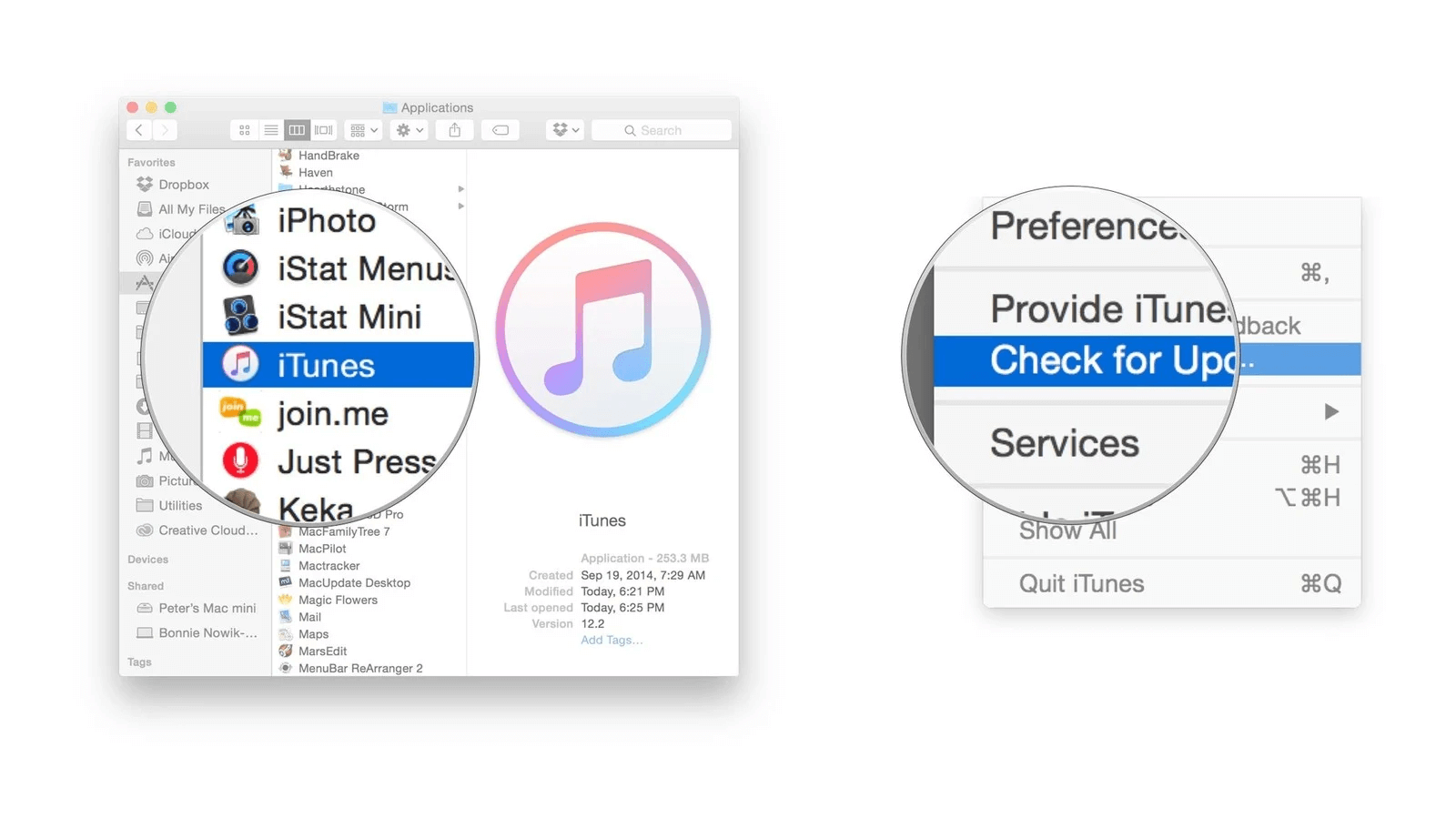 As the process begins, follow the given instructions to update the recent version.
For Mac users:
Make a click on the Apple menu & then tap on App Store.
Choose updates to install a newer version of iTunes.
Solution #6: Take Help From The Apple
If you think the above-mentioned solutions are the time taken and you're in hurry to fix iPhone 8 stuck on the Apple logo issue then you can show your Apple iPhone to any specialists. If there are some having some hardware issues, they can be fixed by the physicians only which cannot be solved with the manuals.
Solution #7: How To Fix iPhone Stuck On Apple Logo Using iPhone Repair Software
If the above techniques fail to solve this issue then in such a situation, you should go with the professionally recommended program such as iPhone Repair tool. This is the best option to deal with iPhone XR stuck on Apple logo issue. This method is software-directed as it defends you from the Data compromise & loss risk. But, it also makes your repairing journey easier and faster.
This repair tool is completely free from manual intervention. The only way to take it into the consideration is – to avoid the challenges & ensure the safe repairing selection. This effective program is specially designed to deal with different kinds of iPhone errors whether it's iPhone stuck in a boot loop, iPhone stuck on white screen, iPhone black screen, iPhone error 14, iPhone error 4013, etc.
This tool is user-friendly and very easy to use. So, just download and install the iPhone Repair Tool and get rid of iPhone stuck on Apple logo issue easily.
iOS System Repair - Get iPhone/iPad/iPod Touch To Normal
Repair any kind of issues or errors on iPhone/iPad/iPod Touch and make it normal without any skills required.
Has the ability to fix iOS issues without data loss
Fix various iOS system issues like white Apple logo, boot loop, etc
Compatible with iPhone/iPad/iPod Touch & Supports iOS 16/15/14/13/12

FAQ (Frequently Asked Questions)
How Do I Fix The Stuck Apple Logo On My iPhone?
iPhone users can easily fix iPhone 11 stuck on apple logo by using the most powerful and reliable software – iPhone Repair Tool. This program has the capability to solve different kinds of errors without affecting your existing data.
How Do You Reset An Apple iPhone?
If you need to do a factory reset on your Apple iPhone, you must note one thing before executing this process, don't forget to create a backup of your essential files. This is because; factory reset is supposed to wipe out everything from your iPhone. Here are the steps to perform a factory reset on iPhone: At first, go to Settings app then go to General > Now, choose Reset option, and tap on erase all content and settings. Lastly, it'll ask for the passcode just enter it….. That's it
Conclusion
So this article completely describes how to fix iPhone stuck on Apple logo issue.
Since you are dealing with iPhone 7 stuck on Apple logo problem you need to check out the whole tutorial if you want to fix this issue as soon. Therefore, with an intention to help you out from this frustrating situation, I've listed the best approaches to solve iPhone 6 stuck on Apple logo screen.
Furthermore, if the above manuals fail to fix iPhone 11 stuck on Apple logo issue, you have another best option – Use the iPhone repair tool. This alternative method will help you to resolve this error without any data loss.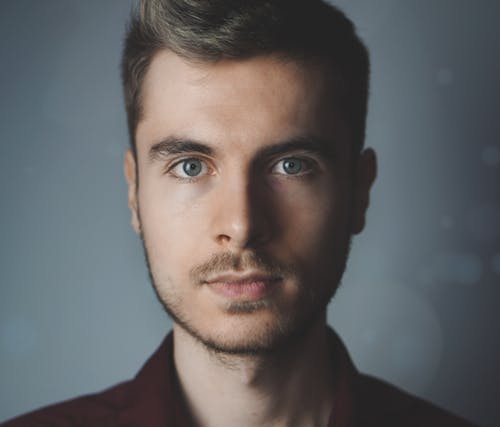 Steve Peterson, an SEO Expert as well as a technical writer. He loves to gather information about Android & iOS operating systems and write content about it. Whether its the matter of data loss situation, error or issues, broken or damaged problem, latest new going through, and several others. He guides to deal with all such things with his articles.