Did you encounter iPhone dictation not working on iOS 16? Are you seriously looking for troubleshooting tips but unfortunately, don't know what to do?
Well, there is nothing to worry about. We all know that Apple's Dictation tool is one of the best ways to convert voice into text. This useful feature can be used on any app that you are using on your iPhone.
After the release of iOS 16, this dictation tool can be easily used while taking notes, sending messages, and even for searching a few things on the app itself. It has lots of features that users can take advantage of.
However, this dictation tool sometimes does not work and shows you errors. If you are also looking for fixes then do read this article. Here, you will learn several ways to fix iPhone dicatation not working on iOS 16/15/14.
How To Fix iPhone Dictation Not Working- Best Methods
Though there can be various reasons behind the error, it's time to check out all the possible fixes for voice-to-text not working iPhone 11/12/13/14.
So let's read further.
Method 1: Advanced Solution To Fix Dictation Not Working On iPhone With One Click (Suggested)
When you are in trouble with what to do and what not then don't panic. Be cool as there are ways to tackle it. In this kind of situation, you can go for iOS Repair Tool to fix iPhone dictation is not working. This is an advanced way to get rid of such errors with one click and that too without data loss.
It's a quick method to fix any kind of problems or errors that occur on iPhone/iPad/iPod Touch. The tool has the ability to troubleshoot various other errors on the iPhone such as iPhone stuck on Apple logo, iPhone white screen of death, app keeps crashing iPhone, vertical lines on iPhone, and many more.
In addition, the tool supports all iPhone/iPad models like iPhone 14/13/12/11/X/XR/XS/8/7/6 and the latest iOS 16/15/14/13/12/11 version. Therefore, you should go for using this tool and get rid of iPhone dictation not working error.
iOS System Repair - Get iPhone/iPad/iPod Touch To Normal
Repair any kind of issues or errors on iPhone/iPad/iPod Touch and make it normal without any skills required.
Has the ability to fix iOS issues without data loss
Fix various iOS system issues like white Apple logo, boot loop, etc
Compatible with iPhone/iPad/iPod Touch & Supports iOS 16/15/14/13/12

Method 2: Force Restart Your iPhone
An easy way to fix iPhone dictation not working is by doing a force restart. Generally, it resolves your issues.
Try out the below steps:
Press the Volume Up key and release it quickly
Next, press the Volume Down key and release it quickly
Then, long press the Side key unless the Apple logo appears on the screen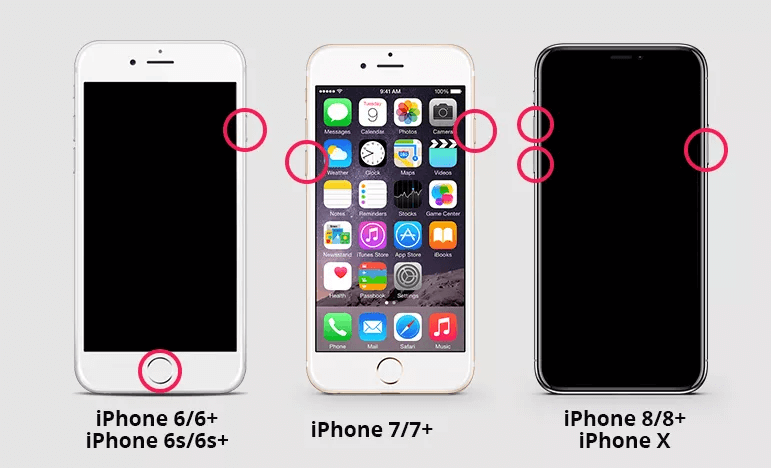 After restarting your device, check out whether the dictation is working or not on your iPhone.
Method 3: Enable/Disable Cellular Data Or Wi-Fi
If your iPhone is not connected to Wi-Fi or any other format of the internet then iPhone dictation may stop working. So, check whether you are properly connected to a stable network.
Follow the below steps:
First, open Settings on your iPhone and click on the Wi-Fi or Mobile data option
Disable your network settings
Then, restart your iPhone
Lastly, enable the feature which you turned off before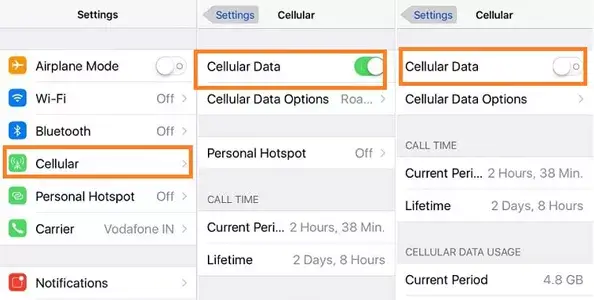 Once done, try out any text-based app just to verify if dictation is working as usual.
Method 4: Restart Siri & Dictation
If Dictation is not working even after a good internet connection, you need a fresh restart of Siri and Dictation to keep the app going.
Check out the below steps:
First, go to Settings and open Siri & Search
Next, disable Listen for Hey Siri and tap on the Side key for Siri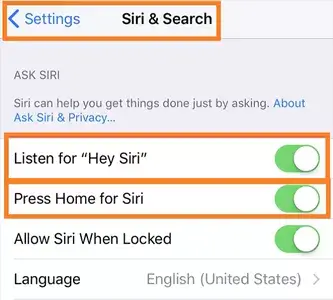 Now, turn off Dictation by following the below steps:
Open Settings followed by General and go to your Keyboard
Next, switch off Enable Dictation
Method 5: Make Sure Dictation Is Enabled
To use voice-to-text on your iOS device, you need to enable dictation. Otherwise, you will not be able to use voice to text. Therefore, you should check whether the feature is enabled or not on your device.
To turn on dictation, move to Settings followed by General, and press Keyboard. Then toggle on Enable Dictation.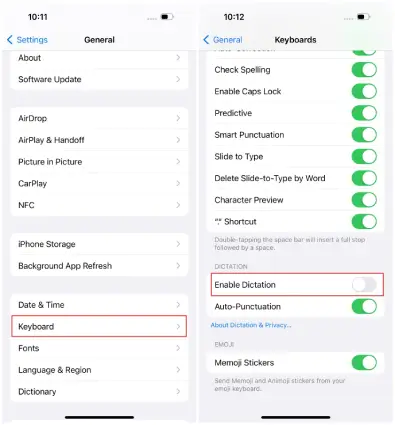 Method 6: Verify Microphone Is Working
Your next fix is to check whether your iPhone microphones are working properly. If your microphones are damaged then, you cannot use dictation anymore.
There are three microphones in your iPhone, one is at the bottom, one is in the ear speaker and another one is beside the back camera. To test your iPhone, just do a video recording.
Method 7: Ensure Siri & Dictation Are Not Restricted
If the mic button is not displayed on the keyboard, there can be two reasons for that. Either you have put restrictions on that or Siri & Dictation are turned off.
To withdraw the restriction, follow the below steps:
First, open Settings on your iPhone
Next, click on Screen Time and choose Content & Privacy Restrictions
Open Allowed Apps
Then, find Siri & Dictation and enable it
Now, restart your device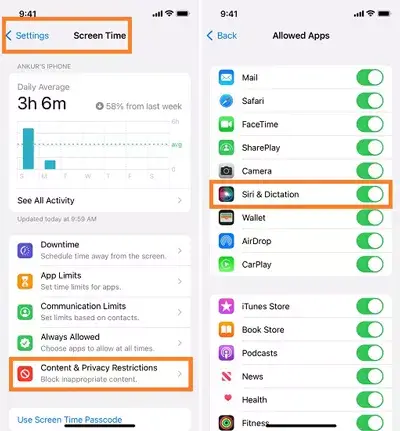 Method 8: Change Keyboard, Siri, And iPhone's Language To UK English
Sometimes, changing your language settings from US English to UK English can help you to fix iPhone dictation not working on your iPhone.
Following the steps will guide you on how you can change your language settings:
Firstly, go to Settings followed by General and tap on Language & Region
Next, click Add Language and choose English (UK) then, click English (UK) to set it as a primary language. After setting your language your device will be restarted and your device language will be changed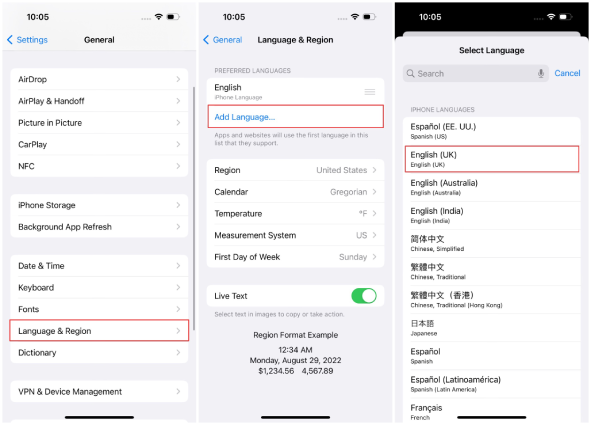 But you must add your UK keyboard, for that, return to General and tap on Keyboard
After clicking on Keyboard, tap on Add new keyboard option and choose English (UK).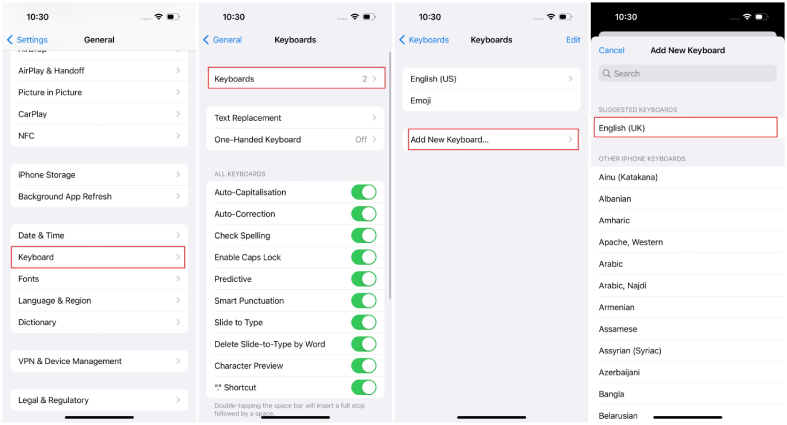 Now, move to Settings and tap on Siri & Search. Then, click on Language to switch other languages that Siri uses for voice-to-text to English (UK).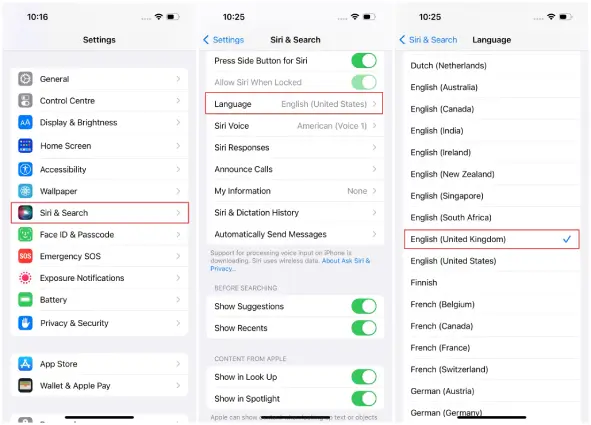 Thereafter, change all the language back to normal.
If it does not work on the first attempt, repeat this a few more times and your issue will be resolved.
Method 9: Disable Lower Power Mode
If you have turned on low power mode, you may encounter an iPhone dictation error. To fix this, you need to disable it.
Open Settings > Battery > toggle off to Low Power Mode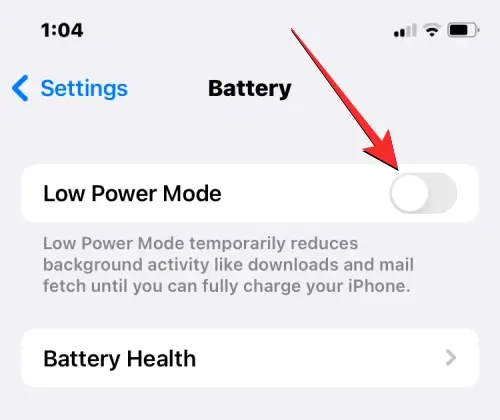 Method 10: Update Your iPhone 
You can check for updates on your iPhone if the issue continues. Sometimes, technical glitches or bugs can be the culprit of your iPhone dictation not working. After giving an update to your device OS, the problem can be resolved.
Here are the steps to follow:
First, open Settings followed by General then tap on Software Update
Now, press on Download and Install option to download the update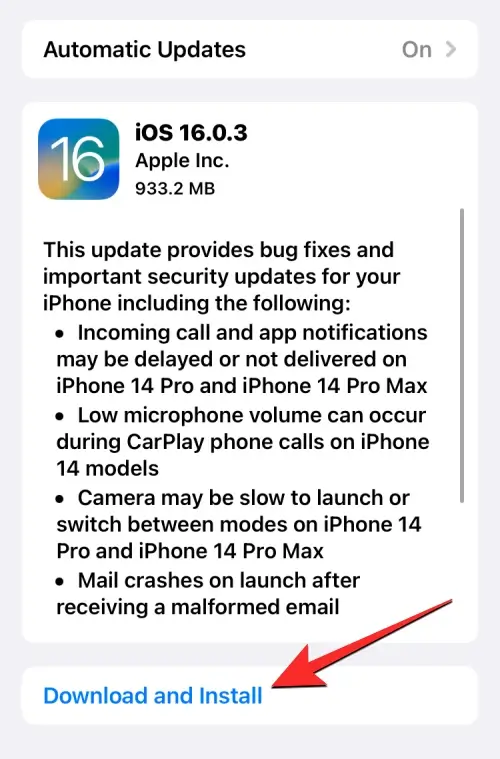 Method 11: Reset All Your Settings
If you still face dictation not working on iPhone 13/14 error even after updating your device software then, try to reset all the settings of your device. Resetting will help you to back all the settings to default.
There will be no data loss when you reset all the settings. To do this: go to Settings and move to Reset iPhone. Then, tap on the Reset option. After that, click on Reset All Settings.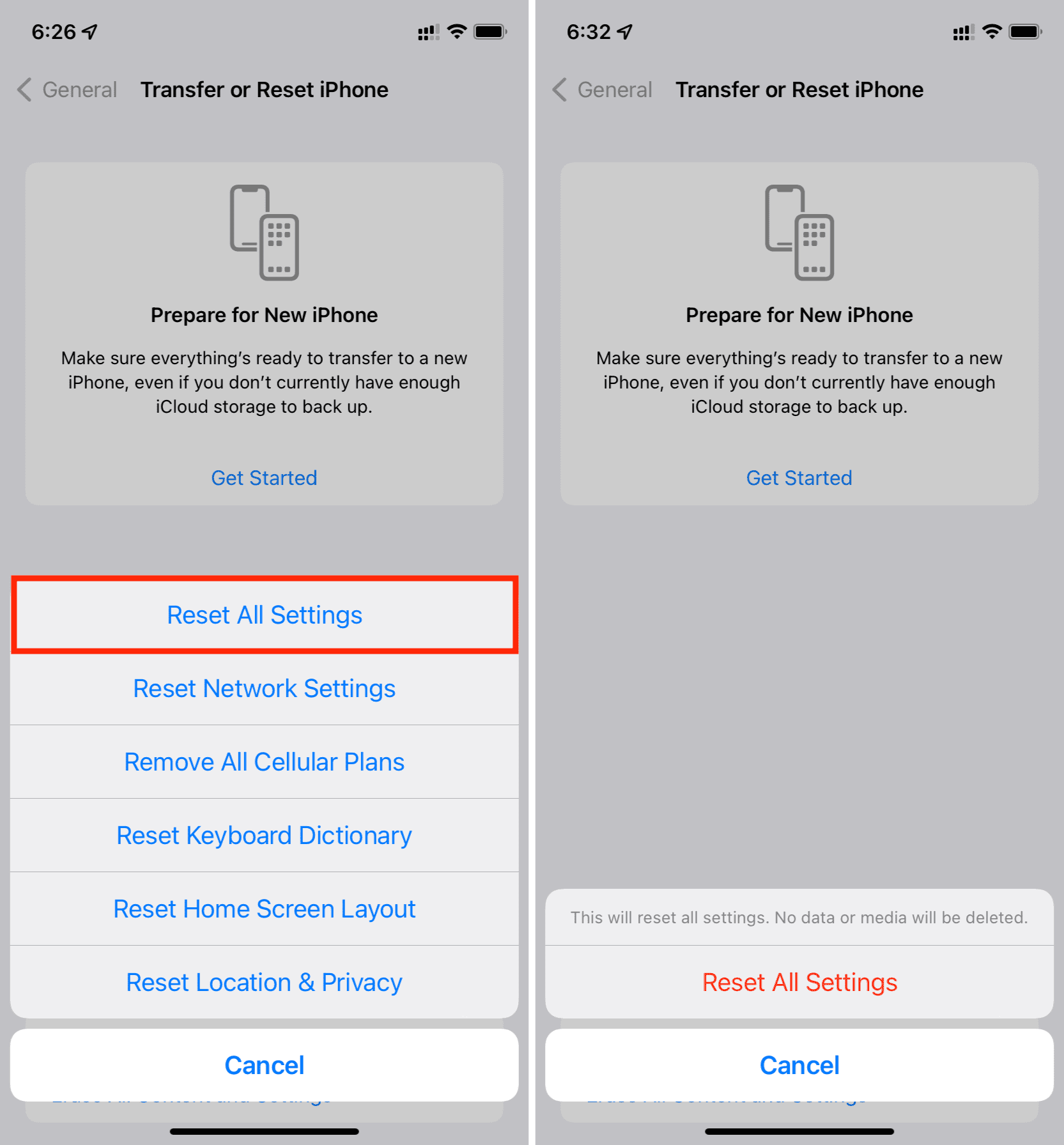 Now, you may need to enter your passcode to confirm the action. Your device will reset all the settings and restart itself. After restarting, turn on Dictation and see whether voice-to-text is working finely.
Method 12: Reset Network Settings
A good network connection is always necessary to use speech-to-text. So, you must assure to have a good internet connection. You can reset your network settings if the network is not stable for a long time. Remember, in this process, all your saved Wi-Fi passwords will be erased, and VPN and Internet Settings will be set to default.
Here is how you can do that:
First, open Settings followed by General and tap on Reset iPhone then click on the Reset button
Next, choose Reset Network Settings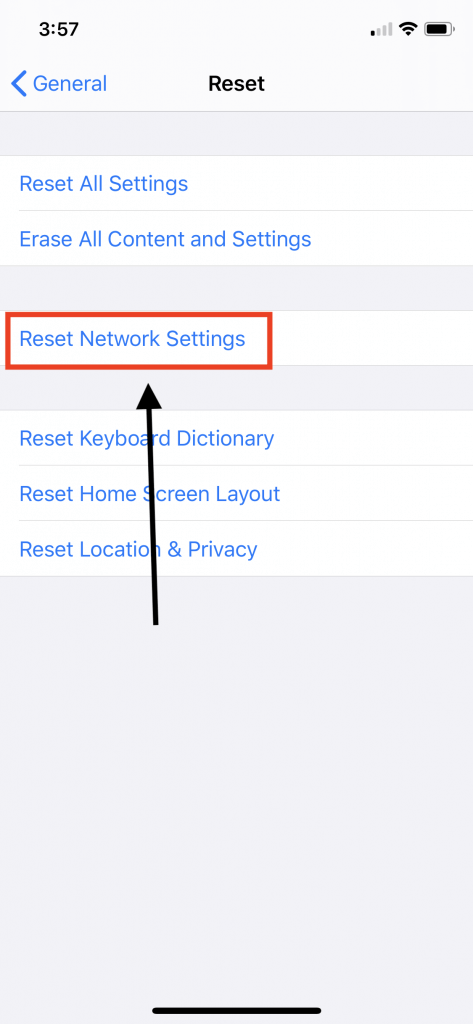 Now, type your iPhone Lock Passcode and wait until your device restarts itself
Method 13: Factory Reset Your iPhone
Now, you came to the last solution where you need to Factory Reset your iPhone if you still face iPhone Dictation not working issue. But before that, make sure to take a backup of your iPhone data to avoid data loss.
Steps to factory reset your iOS device:
First, launch Settings on your device
Then, move to General and tap on Reset iPhone options followed by Erase All Contents & Settings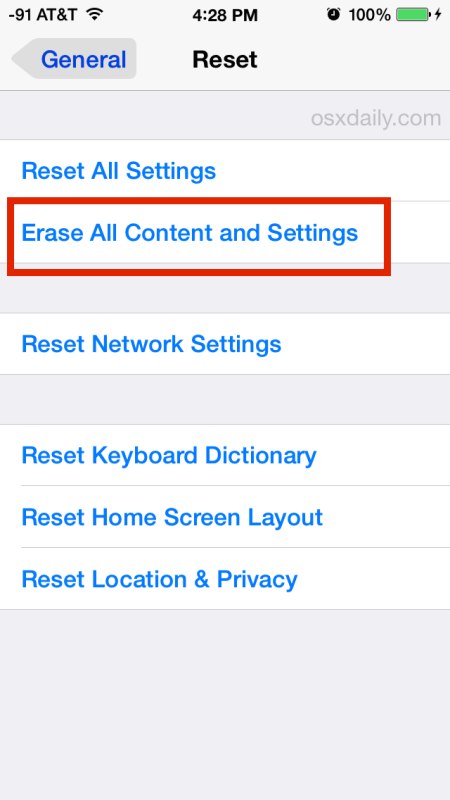 Next, click on Continue and type your passcode when asked
Now, confirm your action and wait till it is completed
That's it.
Final Thoughts
Dictation is one of the best and most great features for iPhone users running on iOS 16. However, issues occur in every app or phone and the same thing occurs here. Lots of users have reported this buggy issue on their iDevices.
If you are also on a similar boat then I hope you have found this article helpful. Here, I have discussed several workarounds to fix iPhone dictation not working issue. You can also go for an advanced solution like the iOS Repair tool to get rid of voice to text not working on iPhone 11/12/13/14.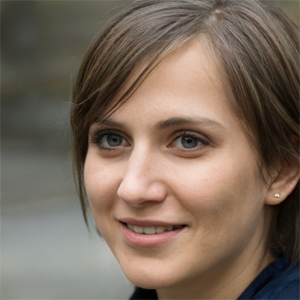 Kim Keogh is a technical and creative blogger and an SEO Expert. She loves to write blogs and troubleshoot several issues or errors on Android and iPhone. She loves to help others by giving better solutions to deal with data recovery problems and other issues.