Have you ever been stuck in download mode on your Android phone? Are you wondering what to do and how to get rid of it?
Well, "Downloading…Do not turn off target" is an error message that many users have come across especially in Samsung and Nexus phones. According to users, their devices were unexpectedly rebooted to a black screen where it displays an error "Downloading…Do not turn off target".
However, when this message occurs then it looks like it will be resolved on its own but in actuality, the case is different.
So, whatever may be the reason behind it, I will try to solve the error. In this post, I will guide you on some possible methods to get rid of downloading do not turn off target on Android.


What Does "Downloading Do Not Turn Off Target" Mean?
Most users who come across the error message want to know the reason behind it. You might know that the Samsung phone has Odin software and its failure is very common. It occurs when your device enters Download mode.
When you enter Samsung Odin mode, it will ask whether you want to continue, flash new ROM or firmware, or even want to exit the mode.
You need to hold the Power + Home + Volume Up buttons to enter Recovery mode so that Download mode can end up. Here is the actual issue that occurs when the screen displays the "downloading do not turn off target" message and stops you from leaving Download mode. Samsung phones generally display such errors because of a software glitch.
Therefore, this problem should be resolved soon so that you can access your phone as before.
Here I have exposed several methods to fix Android stuck on the "downloading do not turn off target" message.
How Do I Fix Downloading Do Not Turn Off Target Message On Android/Samsung?
Now it's time to go through the possible ways to fix downloading do not turn off target issue on Samsung phones. So let's check them out:
Method 1: Force Restart Your Phone
If your Samsung or Nexus phone is displaying such an error then the very first thing you should do is reboot your device normally. You simply need to follow the below steps:
First, turn off your Android phone by holding the Power button, or if it does not work then remove the battery if it is removable.
Now take the SIM card out and your SD card also if you have any
Next, press and hold the Power button for 20 seconds. Doing this will discharge the left electricity from capacitors
And here you have to restart your phone once again and see if it's working normally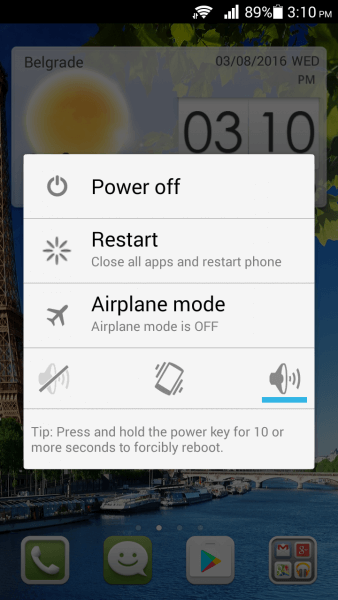 Method 2: Exit Download Mode Forcely
First, hold the Power + Home + Volume Down button unless the phone screen goes black. If there is no Home button then simply press the Volume down and Power button
When your phone does not switch on once the phone turns black then turn it on yourself by pressing the Power button
Here your phone boots up normally. But in case this thing does not happen then move to the next solution.
Method 3: Boot Phone In Safe Mode
We generally boot our device in Safe Mode to make sure all applications are working properly. Entering this mode will allow you to check if any app is causing the error message to display.
Remember that only pre-installed apps will run in safe mode and if any newly installed app is the culprit then it will indicate.
Follow the below steps:
First, switch off your phone and press Power Continue pressing it unless the Samsung logo appears (For Samsung phone)
Now leave the Power button instantly and press Volume down Hold it unless the phone restarts and run in Safe Mode.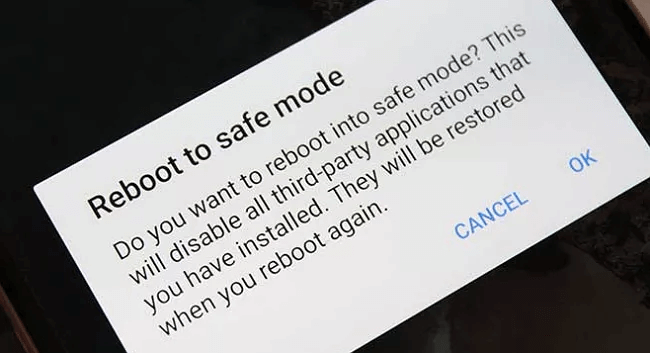 If your device is new then hold the Power button and click two times on the Restart option to reboot the phone. If the phone does not display any error message in Safe mode then you need to look for any recently installed app that is creating the problem.
Method 4: Clear Phone Cache
Cache files store lots of data that we use through apps and are smaller in size. It has all information and data used temporarily as it helps to get data from the cache. But when it becomes full then your device begins to show problems.
Therefore, you need to clear all phone's cache by following the below steps:
First, turn off your Android/Samsung phone. If you need to remove the battery then you should do it
After that, hold the Power + Volume Up buttons unless the phone boots into recovery mode. Those devices that don't have a Home tab, can use the Bixby tab
Now select "Wipe cache partition" via Volume tabs and then click on the Power button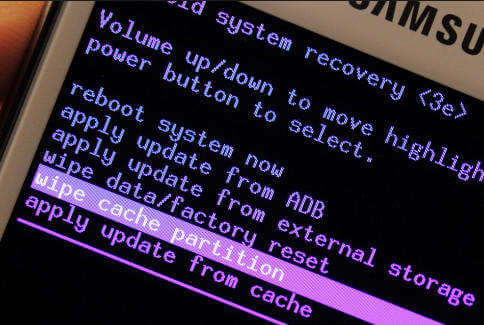 Here you have to wait for all cache files to get cleared and finally reboot your device by selecting the "Reboot Device" tab
And here you should check if the "downloading do not turn off target" error is fixed or not.
Method 5: Do Factory Reset
When all the above methods fail to fix the problem then I will suggest you perform a factory reset. This will delete everything on your phone so if your data is essential and has not taken a backup before so do it now using Android Data Backup & Restore software.
Now follow the below steps to factory reset your Android phone:
Switch off your phone and enter recovery mode.
Now select the Wipe data/factory reset option via the Power button and then confirm to delete all user data.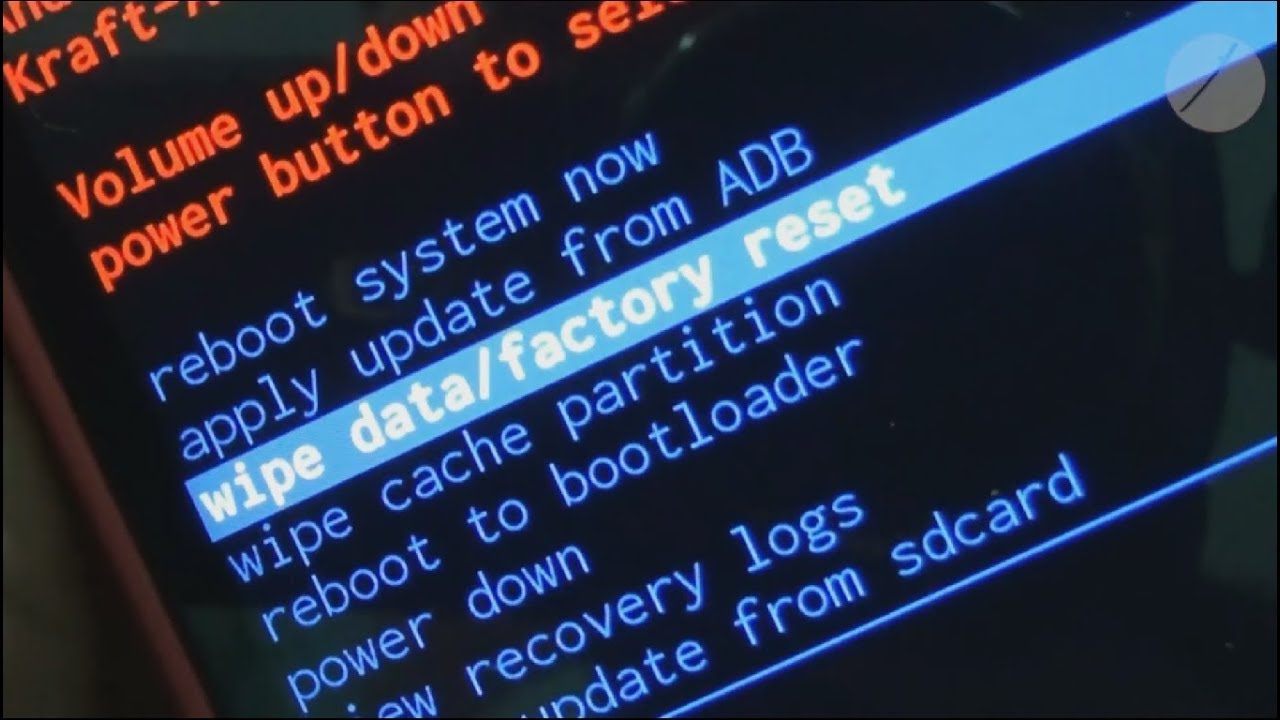 ---
When the process is over, "Reboot system now" will occur
This will delete all settings, third-party apps, and other data from the phone. And hopefully, your phone will not display the "Downloading…Do not turn off target" error message again.
Method 6: Advanced Solutions To Fix Downloading Do Not Turn Off Target Issue- [Automatic Method]
I would like to suggest to you one of the ultimate solutions to resolve downloading do not turn off target by using Android Repair. This professional tool executes the error easily without any further problems. It easily repairs Android stuck on downloading do not turn off target issue.
Along with this error, the repair tool also fixes several other Android errors or issues to make your device back to normal. Some other errors include Minecraft keeps crashing, Android settings has stopped, TikTok keeps stopping, Android system recovery 3e, and others.
Therefore, I would simply suggest you go for Android Repair software and repair Android/Samsung phone issues easily.
Android Repair- 1 Click Repair Tool For Android
Easily fix any kind of issues or errors on Android by 1 click repair tool. Fixes any Android error without hasslefree:
Ability to fix several Android system issues or errors like Black screen of death, apps keep crashing, stuck in boot loop etc.
Helps to make Android system back to normal without any skills required
Has the highest success rate to fix any types of Android errors

Conclusion
So here the blog comes to end and I hope that whatever solutions are given will help you to stop downloading do not turn off target error.
The manual methods will help to solve the error. And for advanced methods, use the Android Repair tool that will quickly fix any kind of issues or errors on Android hassle-free.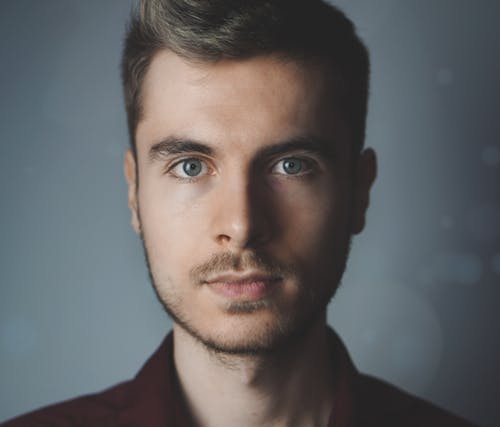 Steve Peterson, an SEO Expert as well as a technical writer. He loves to gather information about Android & iOS operating systems and write content about it. Whether its the matter of data loss situation, error or issues, broken or damaged problem, latest new going through, and several others. He guides to deal with all such things with his articles.