Have you ever been stuck on AOL mail not working on iPhone 15/14/13? Are you seriously looking for its fixes but unfortunately, you didn't get it till now? If yes then don't worry as I have got you covered.
Many users use AOL mail on their devices as it's free to use and it's from Verizon communication. It provides good services to its users and this satisfaction works in the growth of the company as well. However, the mail sometimes stops working and troubles users.
So if you are also getting irritated with the same error message and looking for fixes then read this article. Here, will guide you with various methods to fix AOL mail not working on iPhone 15/14/13/12/11.
Why Is AOL Mail Not Working On iPhone Or iPad?
There are several reasons for AOL mail not loading on iPhone. Here are a few of them mentioned:
Unstable or poor internet connection
Using an old version of the pp
Insufficient storage space on the device
The phone does not have a stable network connection
Firmware is corrupted or damaged
Synching issue on AOL mail
Some kind of system related to the issue
How To Fix AOL Mail Not Working On iPhone
After knowing the common causes behind the error, it's time to find and apply the fixes for the AOL mail issue.
So without wasting much time, let's read further.
Method 1: Restart Your iPhone
The very first and highly suggested solution even by experts is to restart your device. It's an effective way to troubleshoot various kinds of errors on iPhones including the mail app issue.
Here is how to restart your iPhone:
First, long press the Power key on your device
Now, tap on Slide the Power option to the right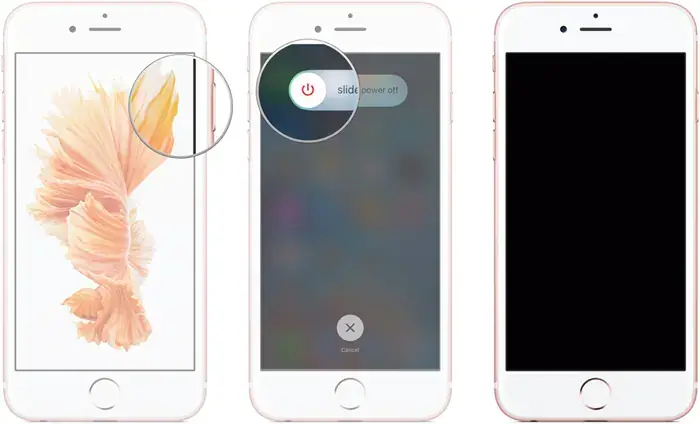 This will switch off your phone. Now, wait for some time and restart your iPhone to check if the mail is accessible
Method 2: Relaunch AOL Mail App
If restarting the device does not help you then you should restart the mail app once. This is yet another effective way to get rid of AOL mail not working on iPhone 13 Pro Max.
Here is what you have to do:
First, swipe up from the bottom to get the app switcher
Now, find the AOL mail app by swiping left or right
Then, close the app by swiping it up
After that, relaunch the app and check if it's working
Method 3: Delete AOL Mail App Cache
Most of the time, a simple solution lies in the app cache that needs to be cleared. The cache files of the app get corrupted leading to such an issue.
Therefore, you are suggested to clear the app cache and files to eliminate the error.
Follow the below steps:
First, open Settings on your iPhone and look for Apps
Now, find the AOL app from the list
After that, tap on the Storage & Cache option
Then, tap on Clear Storage and then the Clear Cache option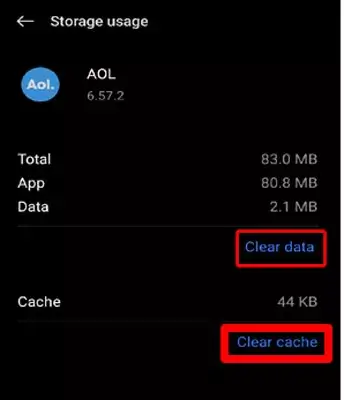 Method 4: Delete & Re-Add AOL Account
As I have told you earlier there are several reasons behind the error, so your account can get corrupted and lead to such an incident. In this case, you should remove your AOL account once and again re-add it.
Follow the steps as guided:
Remove AOL Account
Open Settings and click on Accounts & Passwords
Now, find your AOL account and tap on it
Next, tap on the Delete Account option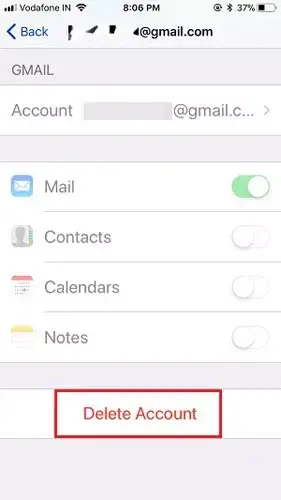 Re-add AOL Account
Launch Settings and tap on Accounts & Passwords
Then, click on the Add Account option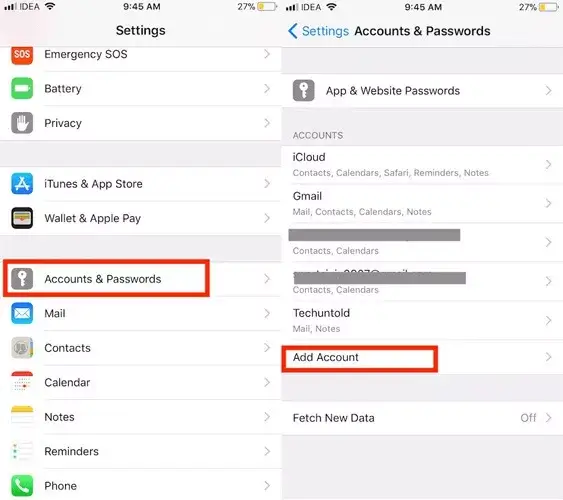 Now, login to your AOL account using your credentials
Method 5: Update Outdated OS Version
When your device is running on an old version and you have not updated it for a long time then such kind of issue is common. In such a situation, you are suggested to check if there is any pending OS update.
Open Settings on your iPhone and click on General. Then click on the Software Update option. If you see any update option then click on it and wait until your device reboots.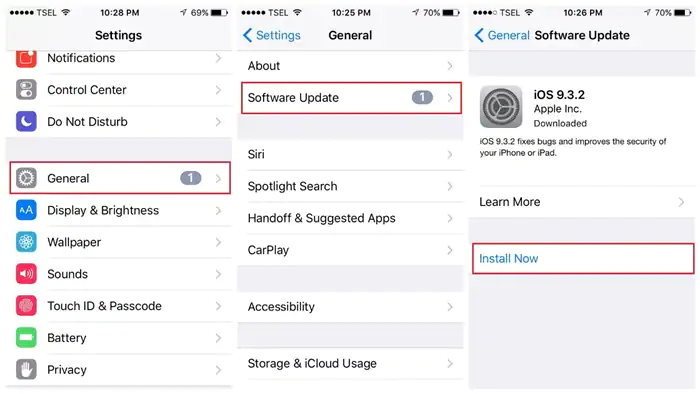 Once you have updated your device OS, open the AOL mail app and check if you can access it without any problem.
Method 6: Enable Cellular Data Access For AOL App
Almost every user accesses the app either by Wi-Fi or using mobile data. But many users also disable cellular data access for the app and later on come across the error.
So to avoid AOL mail not working error on iPhone, just go to Settings click on the Cellular option and enable Cellular Data. Apart from this, you should also check cellular data is enabled for other apps including AOL.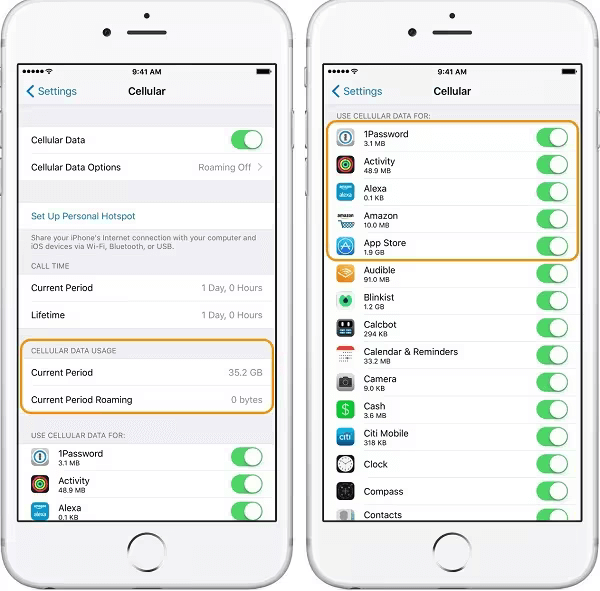 Method 7: Enable Background App Refresh
To fix AOL Mail not working on iPhone or iPad, you can turn on the background app refresh option. This will help you in troubleshooting as well as avoiding such kind of unexpected errors.
However, enabling background refresh will make you sure that it's working in the background when open.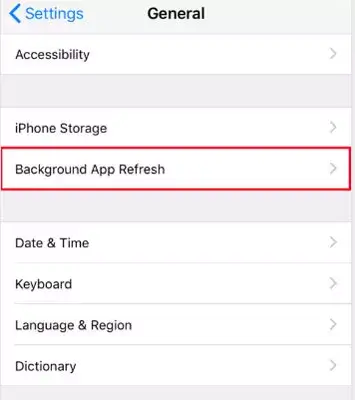 Method 8: Check & Update AOL Mail
As discussed earlier, if you use the old or outdated version of the app then also you can come across the same error. However, you need to check if the app needs any update and do it ASAP.
Simply, open the App Store on your iPhone and search for AOL mail. If you see an update option then tap on the Update button and wait unless the app is updated to the latest version.
Method 9: Uninstall & Reinstall AOL App
If the issue continues then you can uninstall the app and again install it. This process has proven effective and many users have fixed it successfully.
Follow the below steps:
First, go to the home screen and long-press on the app icon
Select and click on the Uninstall or Remove option
Once done, open the App Store and search for AOL
Click on the Install option and then check if the app is working without any error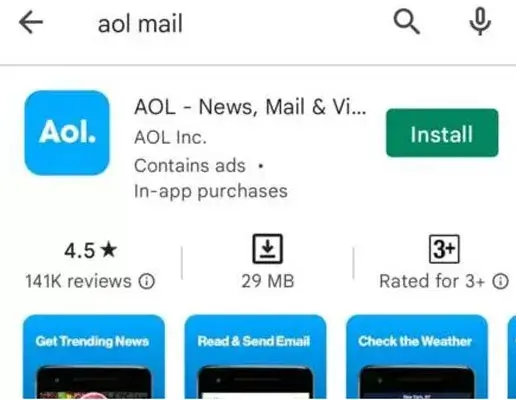 Method 10: Open AOL Mail On Browser
When you cannot open the app on your iPhone or iPad then the alternate option is to use it on any browser. Yes, you should launch a browser like Chrome and open AOL mail.
Log in to it using your username and password and check if it's accessible without any error. This is also one of the effective methods to avoid unwanted issues.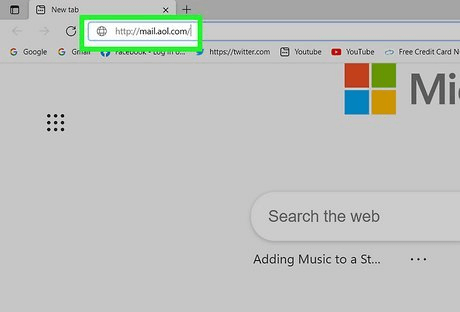 Method 11: Reset Network Settings
Network settings on your iPhone can trouble you a lot and stop you from doing several tasks. So you should reset network settings on your phone as it refreshes the complete network. Your data is not deleted but your passwords can be deleted.
Follow the steps to reset network settings:
First, open Settings and click on General
Now, click on the Reset option and then on "Reset Network Settings"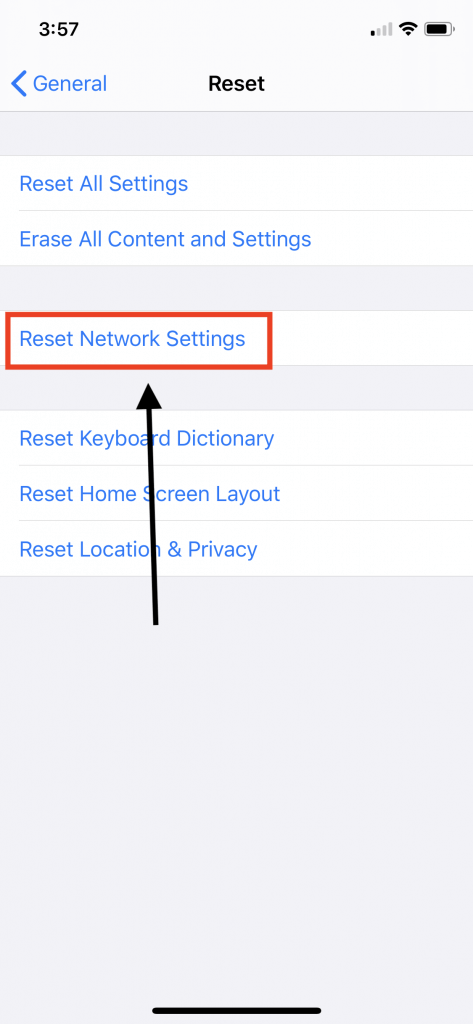 If asked then enter the password and wait for sometime
Method 12: Ultimate Solution To Fix AOL Mail Not Working On iPhone (Recommended)
If you are still looking for an alternate method to fix the issue then go for the iOS System Repair tool. This is a highly effective application that fixes all types of iPhone/iPad issues with one click. It does not matter for what reason the AOL mail has stopped working, this repair tool works to troubleshoot the issue without data loss.
Users can easily use the software as it does not require any technical skills and provides users with different modes of repair. It fixes other issues as well like Airdrop not working, iCloud backup greyed out, iPhone stuck on headphone mode, vertical lines on iPhone, iPhone app keeps crashing, etc.
Here is how to use the software step by step to fix AOL mail not working on iPhone 15/14/13/12/11.
iOS System Repair - Get iPhone/iPad/iPod Touch To Normal
Repair any kind of issues or errors on iPhone/iPad/iPod Touch and make it normal without any skills required.
Has the ability to fix iOS issues without data loss
Fix various iOS system issues like white Apple logo, boot loop, etc
Compatible with iPhone/iPad/iPod Touch & Supports iOS 16/15/14/13/12

Conclusion
This blog has described various ways to fix AOL mail not working on iPhone or iPad. Remember, the error can occur anytime and it has several reasons. However, the good part is that there are ways to tackle the issue. In fact, you can also go for the iOS System Repair tool to fix any kind of issues on your iPhone with one click.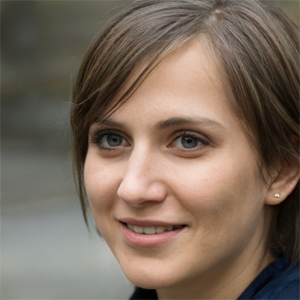 Kim Keogh is a technical and creative blogger and an SEO Expert. She loves to write blogs and troubleshoot several issues or errors on Android and iPhone. She loves to help others by giving better solutions to deal with data recovery problems and other issues.