Has there been a picture that you've viewed and desired to extract some text or numbers from? Do you feel like you're drowning in business documents? Do you dread the thought of having to retype your notes? Wish you could make your paper documents editable without retyping?
No need to look further. If you answered yes to any of these questions, it's time to experiment with Optical Character Recognition (OCR) technology. OCR (optical character recognition) is on the scene to save the day. All of those hours spent trying to digitally recreate the words are now a thing of the past.
What Optical Character Recognition (OCR) Is and How It Works?
On the surface, optical character recognition (OCR) is a technique that identifies text inside an image and converts it into a computerized format, allowing for the creation of digital files.
It may be used to digitize characters that have been typed, printed, or handwritten. The text in a document can be edited using word processors after it has been processed using optical character recognition (OCR).
Before the development of optical character recognition (OCR) software, the only option for converting hard documents into digital files was to retype them. From big banks to search engines to accessibility software, a variety of organizations use OCR technology, which was developed originally to digitize newspapers.
What is the purpose of an OCR application?
As we all know, the world has transformed into a digital environment in an instant. This implies that we are no longer the generation that relies on the good old computers and desktops to provide us with information and entertainment.
I advanced, we want everything to be at our fingertips, and we want it to be done quickly. It was as a consequence of this that the smartphone was invented and further developed. When it comes to smartphones, functionality is provided via the use of apps, which results in a greater reliance on these applications.
This is also true with optical character recognition (OCR); for your smartphone to be OCR compatible, you must download and install an app to access and utilize the feature for image-to-text conversion.
3 Best OCR Apps for Android
Moving back towards those days when students, businessmen, taking notes meant jotting down crucial points on a sheet of paper or photocopying a few important pages from a document.
This practice was ultimately superseded by the use of a digital compact camera, and today taking notes entails shooting images with a smartphone and translating them into editable text using an OCR App on the device. Here we are going to discuss the 3 best free OCR apps for android.
Picture to text converter that is completely free to use. It can scan your image and convert it to text format. The text in photographs may be converted into an editable format that can then be shared through social media, emails, or WhatsApp by simply scanning the images.
Uploading or taking a photo of the information, our OCR text scanner will assist you in copying the content to your clipboard, which you can then use wherever. This OCR tool also has a Text to Speech capability, which will read the generated text aloud to the user.
You may convert photos to text to retrieve information from a social profile, such as email addresses, phone numbers, and usernames. You may save time by seeing the picture on your smartphone and then putting down your thoughts about it.
https://play.google.com/store/apps/details?id=com.prepost.imagetotext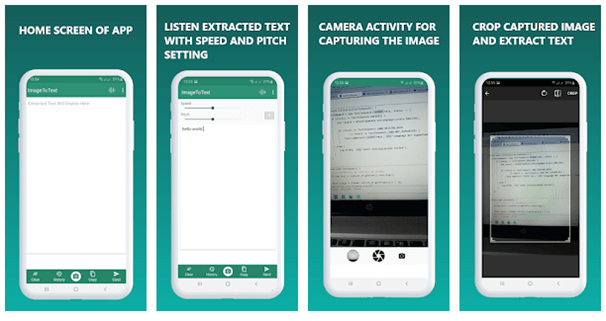 How to make use of it:
To make use of this OCR text scanner, you only need to follow the instructions listed below:
Upload the photo from your gallery or snap a picture with your camera to upload it immediately.
Users can transform the document by selecting the "Convert" options on its interface.
It will just take a few seconds for the program to transform the picture into text.
Select Text to Speech from the drop-down menu to get output in the form of speech.
Additional features
The following are the characteristics of the PrepostSEO image-to-text converter:
It is possible that you can get 99 percent accuracy using this application.
There is also a text-to-speech capability included with this OCR Scanner App.
You may choose an image to upload to the app for conversion, from your computer.
You may use the camera on your smartphone to snap a photo of the object for conversion.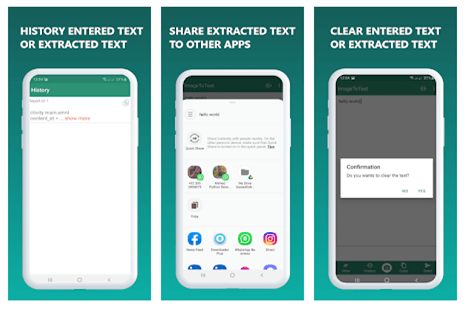 During the conversion process, this application records a history of the conversion for future reference.
You have the option of copying the result text to your clipboard.
Can send a text message straight from your app to another application without having to copy and paste it (with the share option)
You can empty the box for the next conversion with only a few clicks of the mouse.
What is the purpose of this application?
Students must use materials such as books and notes to finish activities. People in business, to convert hard copy into soft copy It is possible to get contact information from a brochure or business card. This utility may be used to convert handwritten text into a readable digital format.
This is another free text scanner application to convert images and other media into text. It is one of the greatest free applications for extracting text from images and files; all you have to do is submit a photo to this program and you will get the results in a few seconds.
you first need to download it. You can download it via the link https://play.google.com/store/apps/details?id=enzipe.ocrreader.textscanner for free.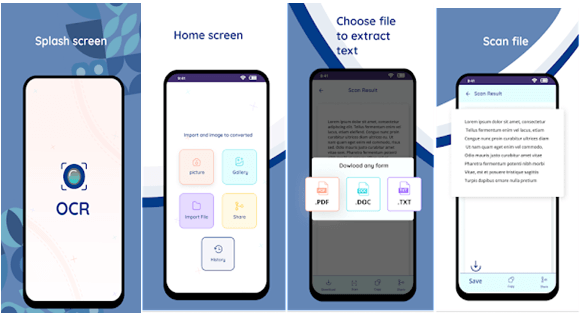 How to make use of it:
A scanned copy of the printed page is required to get started.
You can either take a photo of the page directly with your smartphone camera or upload it from your gallery.
Additionally, you may import files in three different text formats: pdf, doc, and text.
Simply download this wonderful image-to-text converter and follow a few easy steps to get a text file. It's that simple.
Select the picture you want to convert and upload it to the app using your smartphone or a cloud storage service.
You may also just paste the picture URL into the upload box if you want to save time.
In a few seconds, the program will begin converting your information and converting your image or photograph into words.
You can download a.txt file using the "Download File" and "Share" buttons.
Additional Features
Simple to use user interface
Text in a variety of forms
Recognition of many languages
Recognizability of mathematical equations
Unlimited picture uploads and scanning
A free OCR app for smartphones. No registration is required.
Preserves the confidentiality and security of your data
All of your files may be deleted from the server.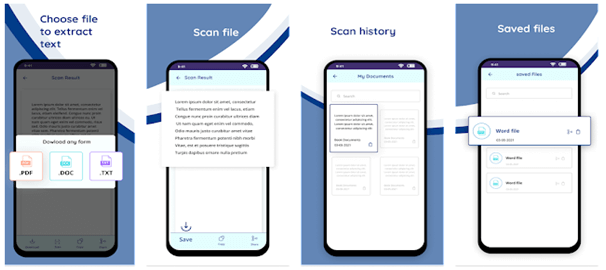 Image to Text OCR
It is another best free image-to-text converter. By using this free application the text in images will be converted into an editable format that can then be shared through social media, emails, or WhatsApp by simply scanning the images. This OCR text recognition app is available both online and offline.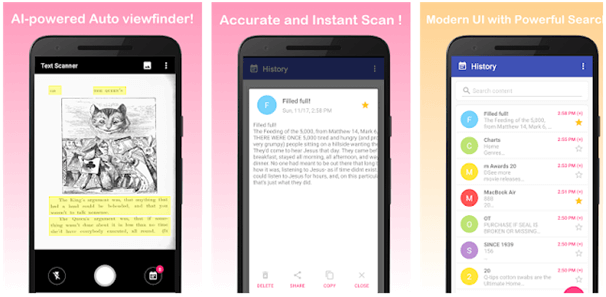 How to make use of it:
Text is detected and extracted from a camera in real-time and with great speed. You can copy and alter scanned text and documents with relative ease as well. Support for text scanning from locally stored pictures such as photographs is also available (image to text) displaying scanned and recognized words on the camera preview in real-time.
Text can be detected properly and reliably even in low-light conditions (you still can use a flashlight) This text scanner OCR is based on cutting-edge AI (Artificial Intelligence) technology that was recently created.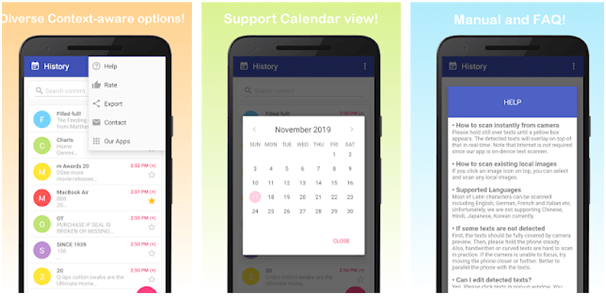 Additional features
There is no need for an internet connection while working offline. Everything is done locally and offline, without the need for an internet connection or a network.
Compatibility with the majority of Latin characters (e.g, French, German, English, Italian, etc).
There are no limiting characteristics
Support for automatic backup (for Android versions greater than 6.0) and free CSV export.
Distribute your scanned documents and texts: send an email, copy the content to the clipboard, and send it to other applications.
You may quickly search through previously scanned history using a keyword or a date range.
A variety of applications may be performed using this text scanner and text recognizer OCR program. Among the best cameras and document scanners on the market, these apps stand out. Using it, you can scan business cards, receipts, credit cards, notes, and even convert images to text! It should be noted that scanning handwritten, curved, or cursive writings might be problematic in practice.
Conclusion
OCR enables the computerized editing, searching, and storage of printed data, such as phone directories, membership directories, invoices, bank statements, receipts, business cards, and other documents, into machine codes. Above are the best free OCR apps for android.
Human effort and time, money may be saved by using these apps. all of the above apps are best with their features, you can use one of them according to your choice.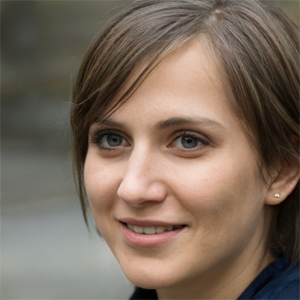 Kim Keogh is a technical and creative blogger and an SEO Expert. She loves to write blogs and troubleshoot several issues or errors on Android and iPhone. She loves to help others by giving better solutions to deal with data recovery problems and other issues.