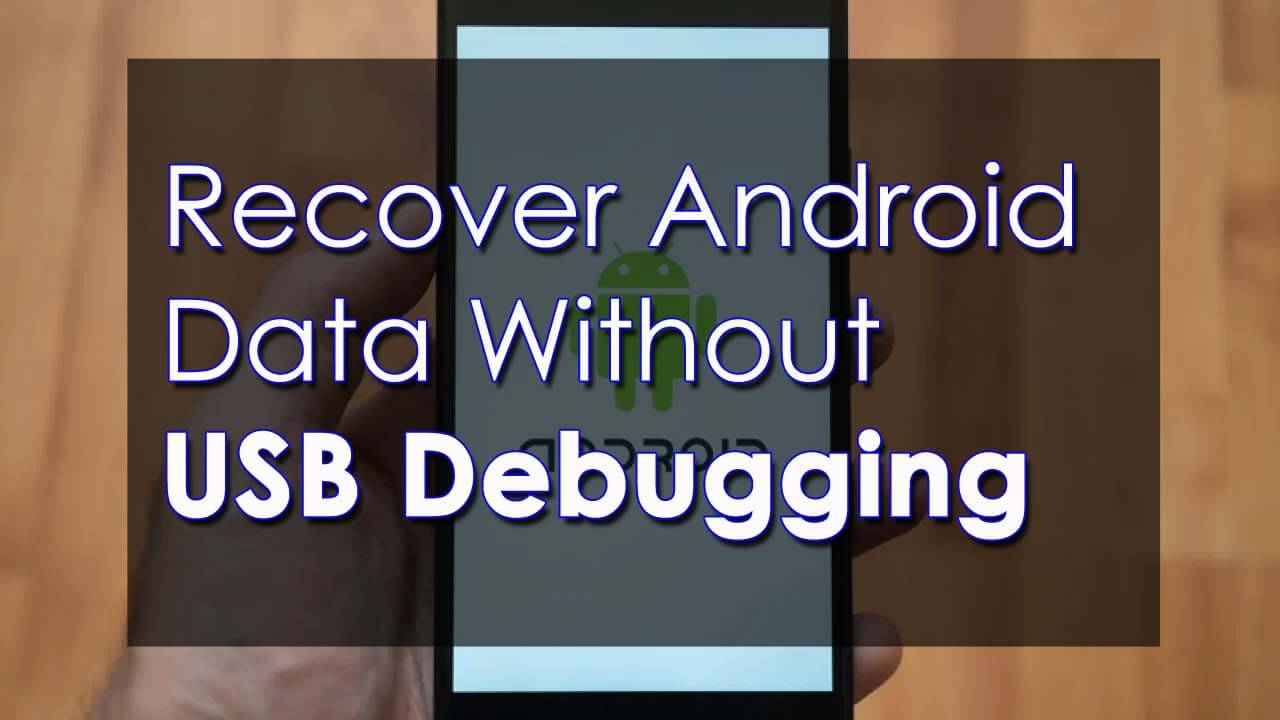 Highlights:
Do you want to Recover Android Data without USB Debugging? Well, if your answer is yes, then obviously you must be examined for some effective solutions.
Today in this tutorial, I'm going to discuss some of the best solutions on how to recover lost data from Android without USB debugging. But, before knowing the solutions, you need to know- What USB Debugging is? If you are well aware of this USB debugging, then you can directly proceed towards the below methods.
Android Data Recovery- Recover deleted data from Android phones/tablets
The best and efficient tool to recover lost, deleted, disappeared, inaccessible data from Android phones/tablets. Some unique features include:
Directly recover various types of data such as photos, contacts, SMS, videos, WhatsApp, call logs, documents, notes, etc.
Recover data in any situation like accidental, water damage, unintentional, factory reset, formatting, virus attack or other reasons
Allows one-click option to "Recover" deleted files without backup

What Is USB Debugging?
In simple words, USB debugging is a mode that permits you to set up the connect icon between your Android phone and the computer. But, if you turned on the USB debugging once, then you can transfer your important data from the Android phone to the PC or vice-versa.
Whenever you want to access or transfer your Android data such as – photos, text messages, videos, contacts, or any other data.
Though, if some issues arise on your phone & you are unable to turn on the USB debugging, you should be careful as it may happen that you need to urgently restore your precious data from your cell phone to the PC.
What Are The Scenarios Behind The Data Loss From The Android?
Nowadays, users get numerous features from Android but just because of factors, they have to suffer data loss. Now, check out the causes, which are responsible for the loss of data from Android:
Due to the Virus/Malware Attack- All your saved data gets lost/corrupted due to the virus or malware attack on your Android phone.
Unintentionally pressing the delete button- While viewing images or watching videos some users press the delete button mistakenly. In this way, they lost their precious data from Android without notifying the user.
Formatting the Android Phone- Sometimes, users need to format their mobile phones to get rid of different types of error messages. And, as a result, they have to deal with the data loss situations.
Inserting or removing the SD card in an improper way: This may be one of the common reasons of data loss among all of them. When the users do not insert their SD card properly or due to improper removal of the SD card may cause data loss circumstances.
Way 1: Best Way To Recover Data From Android Without USB Debugging
As I discussed earlier, there are possible ways to retrieve data from Android without USB debugging. So, here is the best way for you to recover Android data without USB debugging that is Android Data Recovery software. This software is very simple to use.
It will help you to recover every kind of data from your Android phone such as pictures, text messages, videos, audio files, call logs, contacts, WhatsApp chats, etc. That's not the matter however your data gets deleted from your Android phone or your phone screen is cracked, broken, smashed or water damaged. This software will recover your lost files from Android by dealing with any kind of data loss sceneries.
Moreover, the best part about this tool is that this powerful tool will rescue your deleted data from your Android phone even if the USB debugging fails continuously to work or your Android phone is not turned on, due to lock screen, broken screen, black screen, system crash, blank screen or any other reason.


Follow The Below Steps To Recover Data Without USB Debugging On Android
Step 1: Launch Android Data Recovery and select Recovery mode to begin
First, download and launch Android Data Recovery on PC and choose recovery mode to start. Both modes are almost the same to use, so select "Android Data Recovery" to move ahead.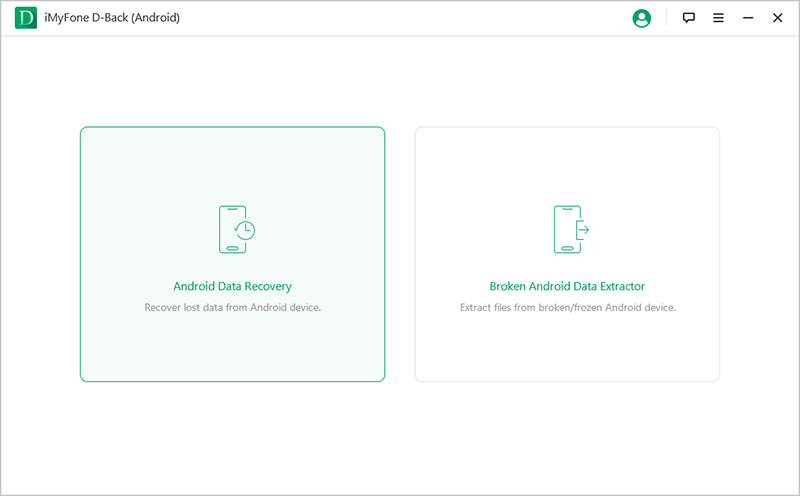 Step 2: Select Device Information And Download Data Package
Now tap on the "Start" button on the "Android Data Recovery" tab and you will be asked to confirm the device. now at present, only Samsung devices are supported. Then select the correct model of your device from the list.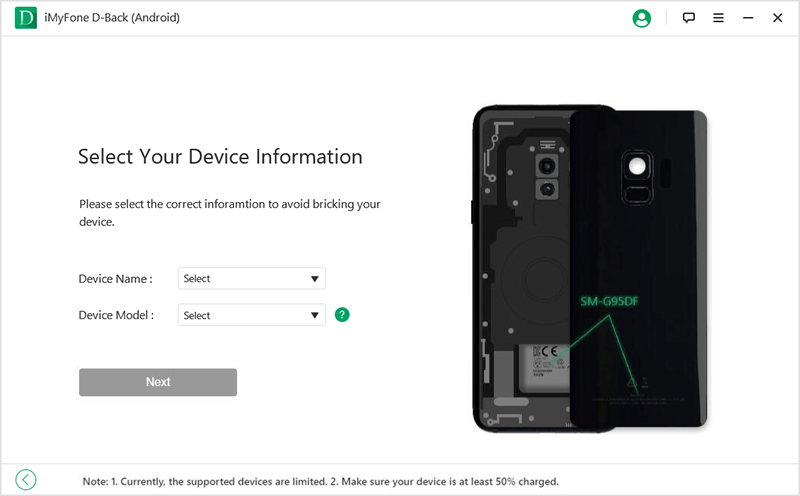 Now the app will automatically download a matching data package on your phone.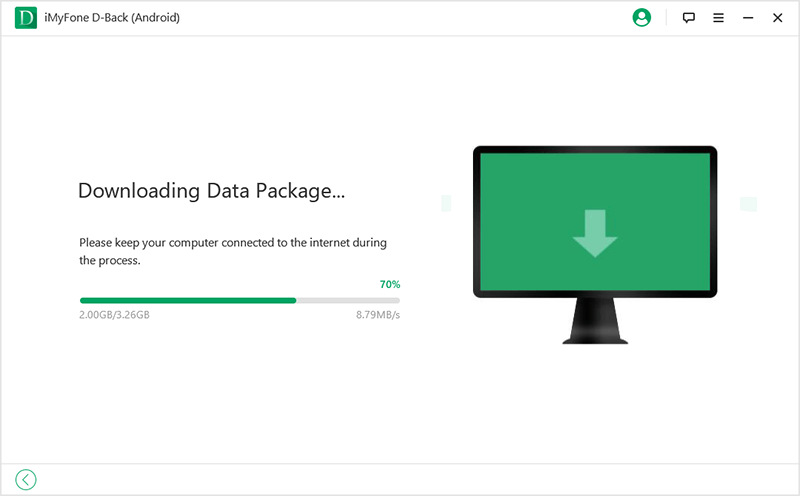 Step 3: Connect Your Android Device to PC And Enter Downloading Mode
Once the data package is downloaded, connect your Android device to PC via USB cable. Now the software will guide you to put the device into Downloading mode in simple 3 steps.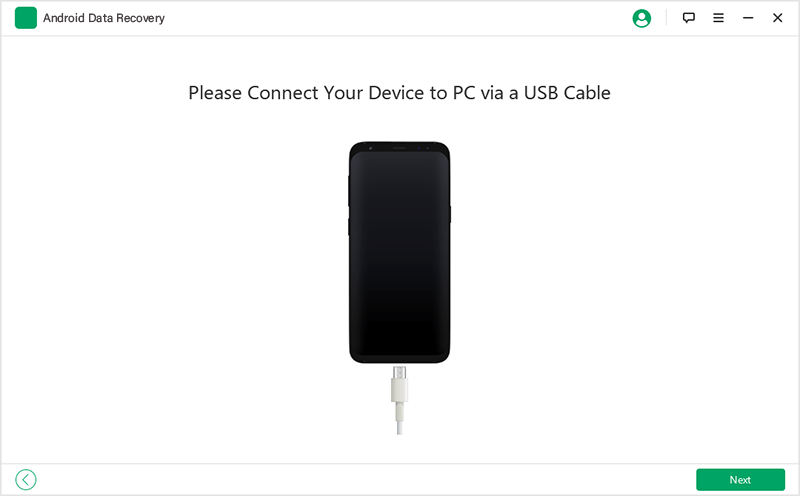 Step 4: Select The File Types and Scan
Now select the file types that you need to recover once the device is set to Downloading mode. Then tap on 'Next" to analyze the selected files.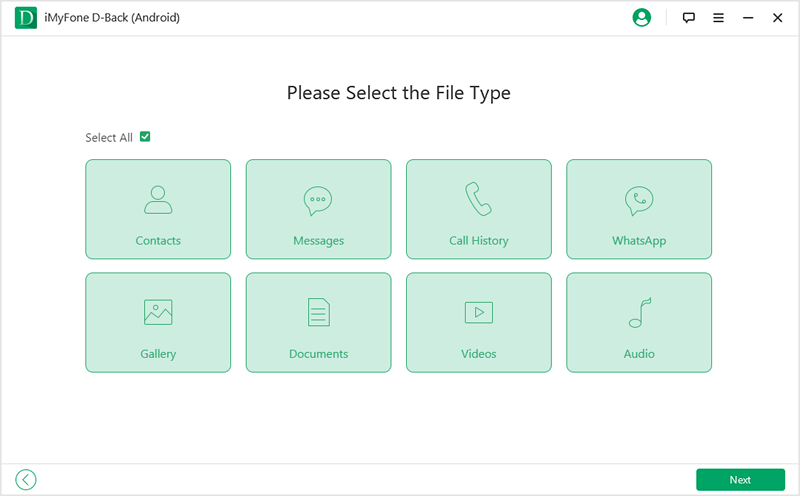 After the analysis process is over, the scanning process will begin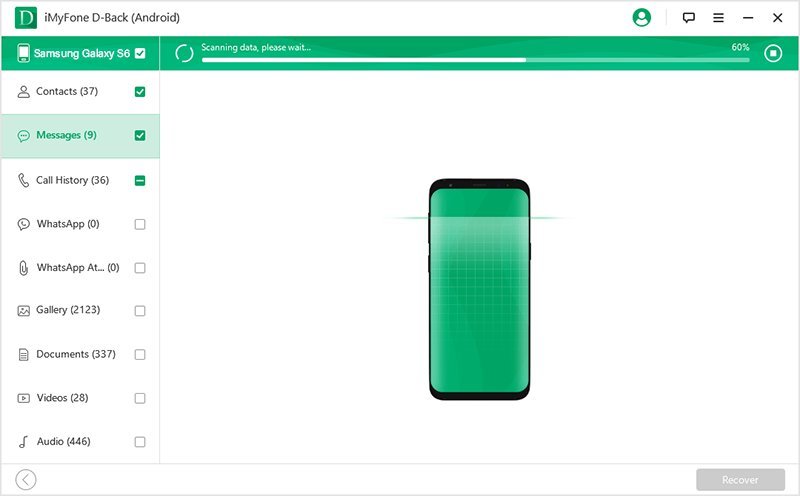 Step 5: Choose the Needed Files to Recover
Here all the list of files will be listed from Android phone/tablet after scanning. You can preview them and select some files you need. Now click on "Recover" to rescue the selected files. After this, all the files will be stored on your computer.
Way 2: Recover Data From Android Without USB Debugging Via Micro SD Card
You can easily retrieve data from Android without USB debugging but only in one condition i.e if you have saved a backup of those data in your memory card safely.
Firstly, you need to insert your SD card on the Android phone.
Simply open your micro SD card folder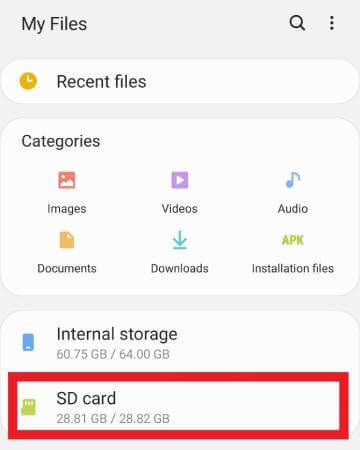 Now, choose the deleted files those you wish to retrieve on your internal memory of Android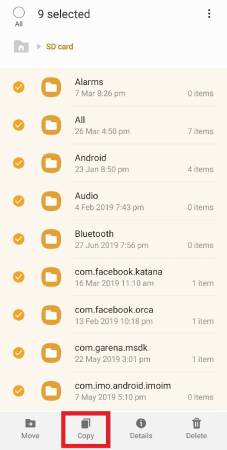 At last, Copy & Paste the lost files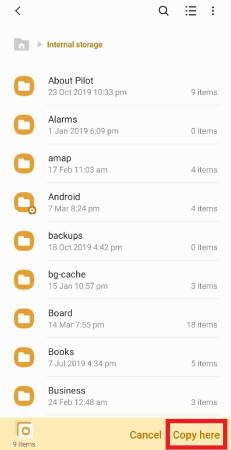 Note– You need to ensure that you must have enough storage capacity in your Android phone.
Way 3: Recover Lost Android Data Using Google Drive
Well, there is one more way for you that is, by using your Google drive option you can easily recover data from phone without USB debugging.
Since Google Drive provides you the storage capacity of 15GB, so you can create the backup of your precious data on Android. Therefore, if you have kept a backup of Android data on your Google drive then nothing you have to do, just simply follow the given steps:
In the first step, go to your Settings menu of the Android phone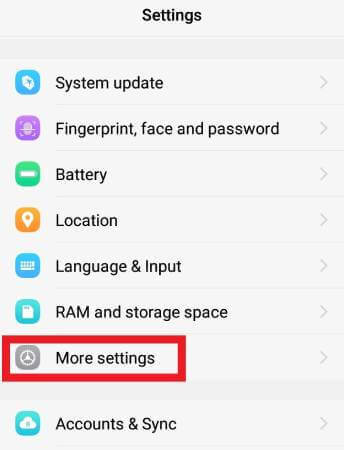 After that, select the Backup & reset option from that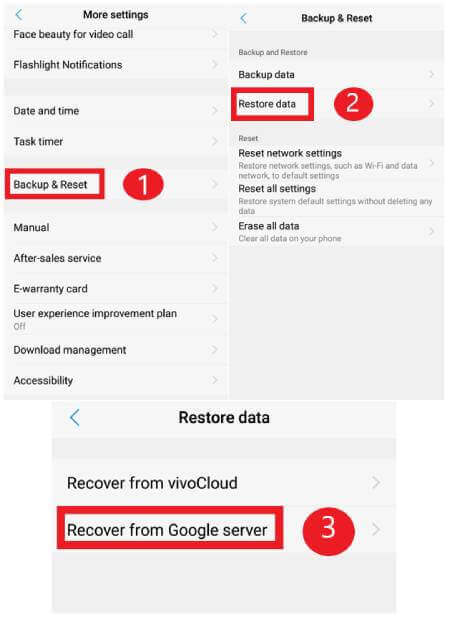 Again, choose Back up my data 
In this step, you need to go back to the Backup & reset tab to make sure that whether the Google account  is linked to Backup account
At the end, you need to choose the automatic restore option to retrieve all your deleted data on your mobile phone.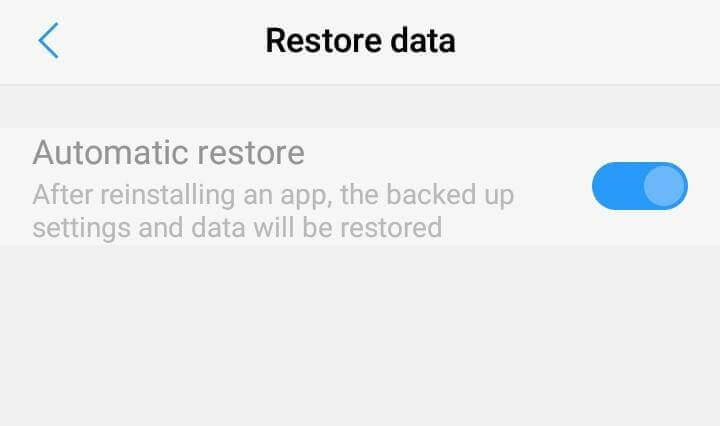 Users Questions:
Why Is Debugging Needed?
Debugging is needed to detect or remove the existing errors/bugs in the software code that may result in suddenly system crash. However, to avoid the improper operation of the system or software, USB debugging is needed.
Can USB Debugging Enable Without Screen?
Yes, of course, USB dubbing enables without a screen by using the OTG Adapter & Mouse to simply enable the USB Debugging through Broken Screen.
How Do I Enable USB Debugging On Android From PC?
In order to enable the USB dubbing on your Android phone from the computer, you can take a look at the below-given steps:
Simply, open your Settings app.
Then, choose the System.
After that, scroll towards the bottom & choose about phone.
Again scroll down and make a tap on Build number seven times.
Now, back to the previous screen to just find out the options Developer near the bottom.
Lastly, scroll to the bottom and then enable the USB debugging
Should USB Debugging Be On Or Off?
Frankly speaking, unless you are the developer, you perhaps need not have to leave the USB Debugging enabled every time. Thus, you need to enable it when you want to use it. And, disable as you're work is finished.
Bottom line
Losing your precious data like photos videos or any other stuff from the micro SD card is very annoying. Data loss can take place due to various reasons as I have mentioned above. But, if you have lost your data accidentally, you need not to worry anymore.
Nevertheless, after reading this blog completely now you will be able to Recover Android Data Without USB Debugging by using the best automatic as well as manual solutions.
In case, if you want instant Android data recovery no USB debugging of your lost data, without wasting any more time just download the Android data recovery tool.