Nowadays,
WhatsApp is the most convenient messaging app used all over the world. It helps users to connect them with their family, friends, relatives, and colleagues.
But sometimes, it may happen that your WhatsApp account gets deleted intentionally or unintentionally.
After the account deletion, you are realizing that you have lost some of your valuable chats because of account deletion.
Now the question must be arising in your mind that – Can I restore WhatsApp messages after deleting account?
The answer is yes, you can get back WhatsApp messages after account deletion by trying some feasible ways mentioned below in this post.


What Are The Common Causes Behind WhatsApp Account Deletion?
Well, there can be numerous scenarios that can lead to WhatsApp account deletion accidentally.
Some of the common causes are listed below that can result in WhatsApp account deletion:
Malware/virus attacks can cause WhatsApp deletion.
Sometimes, the Software Update on an Android phone can lead to the app or account deletion.
Due to performing the Factory Reset on the device, etc.
So, these are the common causes that can result in WhatsApp account deletion.
Is There A Possibility To Get Back Deleted WhatsApp Messages?
Of course yes, there is a possibility to retrieve the deleted WhatsApp chats.
But for that purpose, you've to set up the automatic backup option which is used to back up each and every chat as well as other data of WhatsApp regularly.
You might know,
WhatsApp creates the backup every day at 4 AM automatically & it is saved on the micro SD card of your phone.
After reinstalling the WhatsApp app, you will get the option to retrieve the chat history.
You need to tap on the 'Restore' option and all the messages will be restored.
Method 1: How To Get Back WhatsApp Messages After Account Deletion? [Recommended]
However,
It's quite easy to retrieve the deleted WhatsApp chats by simply restoring a backup file but you need to uninstall your WhatsApp app and restore your previously backup file.
But, if you really want to know how to get back WhatsApp messages after account deletion without uninstalling it or using a previous backup file then you must use the Android Data Recovery Tool.
This is one of the best programs which allows its user to restore deleted WhatsApp messages without backup. Other Android data are also retrieved such as pictures, text messages, videos, call logs, and many others.
You can recover the deleted WhatsApp chats from your Android phone.
In addition to that, this tool is much compatible with a large range of Android devices, such as – Samsung, LG, HTC, Motorola, Sony, Google Nexus, etc.
So, just download and install this program as soon as you can and get back WhatsApp messages after deleting the account.
Here are the steps to know how to use Android data recovery.
Android Data Recovery- Recover deleted data from Android phones/tablets
The best and efficient tool to recover lost, deleted, disappeared, inaccessible data from Android phones/tablets. Some unique features include:
Directly recover various types of data such as photos, contacts, SMS, videos, WhatsApp, call logs, documents, notes, etc.
Recover data in any situation like accidental, water damage, unintentional, factory reset, formatting, virus attack or other reasons
Allows one-click option to "Recover" deleted files without backup

Method 2: How To Recover WhatsApp Messages After Deleting Account Via Local Backup?
At first, open the File Manager on your mobile.
In the second step, go to the WhatsApp folder >> tap on the Database
Next, you will get the database that contains all your backup stuff of WhatsApp.
After this, press on db.crypt12 on a file for some time & edit a name.
Now, you need to rename as db.crypt12.
At this time, you need to name the recent backup file that is "db.crypt12".
Here, you have to go to Google Drive & delete the entire backup created by WhatsApp.
Reinstall a Whatsapp after the uninstall.
Open WhatsApp again, here you'll be requested to back up from the local storage.
Once choosing the file db.crypt12, click on a Restore.
Lastly, you'll get all your deleted messages.
Note: This solution is only for Android phone users, not for iOS users.
Method 3: Restore Whatsapp Messages From Google Drive Backup
Well, you must be aware of the Google Drive backup option that allows 15GB of storage space in order to store the files (photos, videos, etc.)
Therefore, if you've previously uploaded your important files to Google Drive, just follow the below steps.
These instructions will help you to get back WhatsApp messages after account deletion via Google Drive:
At first, uninstall your WhatsApp app
Again, reinstall the WhatsApp from Google Play Store.
Now, follow out the installation terms and guides
After the installation process, launch the WhatsApp app.
Here you need to enter your personal details & verify the mobile number you use.
Like this, WhatsApp will detect the backups created by your number & Google Drive account and now it will ask you to retrieve your messages from these backups.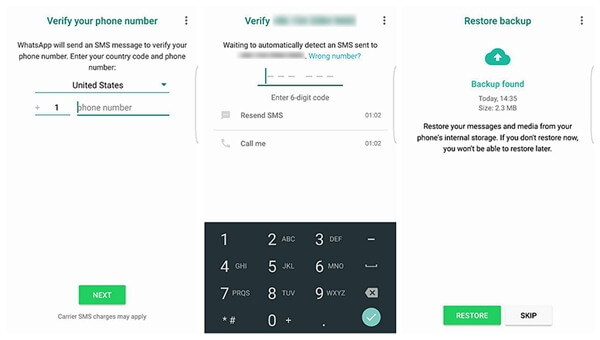 If there is any backup available under your phone number then WhatsApp will show the 'Restore backup' screen.
Tap on Restore & wait until and unless the whole restoration process is over.
FAQ:
Can I restore messages after deleting WhatsApp account?
No, you cannot restore deleted WhatsApp account because deleting your account is related to the removal of backup. But do remember that if you sign in with the same phone number that you have deleted, you can access the messages as before.
How can I recover deleted messages on WhatsApp without backup?
To recover deleted WhatsApp messages without backup, you need to use Android data recovery software. This is an effective tool that works to retrieve deleted messages from WhatsApp on Android. It allows you to access the missing data easily and quickly without difficulty.
What happens if I delete my WhatsApp account and reinstall?
As per WhatsApp, if your account is deleted, then it can be an irreversible process. It's not even possible for the app creators as well to put it back in its previous state. But yes, if you have backed up the data before then you need to install WhatsApp with the same number and can get access to the messages.
Verdict Time
Here, in this article,
I have provided a step-by-step guide on how to recover WhatsApp messages after deleting account.
Thus, if you have a backup of your lost WhatsApp chats then you can try the manual ways mentioned here.
However, in the absence of backup, you are required to use the powerful Android data recovery software. It helps to retrieve deleted WhatsApp chats without any backup.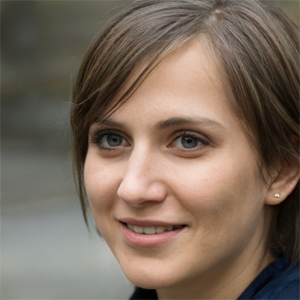 Kim Keogh is a technical and creative blogger and an SEO Expert. She loves to write blogs and troubleshoot several issues or errors on Android and iPhone. She loves to help others by giving better solutions to deal with data recovery problems and other issues.