Did your VALUABLE PHOTOS are deleted after factory reset your iPhone? Are you searching for methods to recover photos after factory reset iPhone? Well, if your vital pictures have disappeared then you have come to the right place.
Here in this post, we will cover some of the easy methods on how to recover photos from iPhone after restore with and without backup.




Is It Possible To Recover Photos After Factory Reset iPhone?
After your pictures are missing, you get a question in your mind asking, "can photos be recovered after factory reset"?
The answer is YES, you can restore deleted photos from iPhone after reset using iTunes or iCloud backup.
But just imagine when you don't have any backup. In that case, what would you do to get those images back? Well, in such a situation, you need to use a powerful recovery tool like iPhone Data Recovery. This will help you to retrieve deleted photos from your iPhone after a factory reset.
But do remember that the software will only work when you have not overwritten the lost data with any other data. If the data is overwritten then you will not able to restore them at any cost.
How To Recover Photos From iPhone After Factory Reset- Best Methods
Now, it's time to go through all the methods that will help you to restore deleted pictures from iPhone after reset.
So let's move ahead…
Method 1: Recover Pictures From iPhone Using Recently Deleted Folder (Within 30 Days)
After your pictures are deleted from your iPhone, you should check them in the "Recently Deleted" folder. The deleted items get stored in this folder for 30 days. If your iPhone is running on iOS 8 or above then you will get this folder option.
You just need to follow the below steps:
First, open the "Photos" app on your iPhone > tap on Album > look for the "Recently Deleted" folder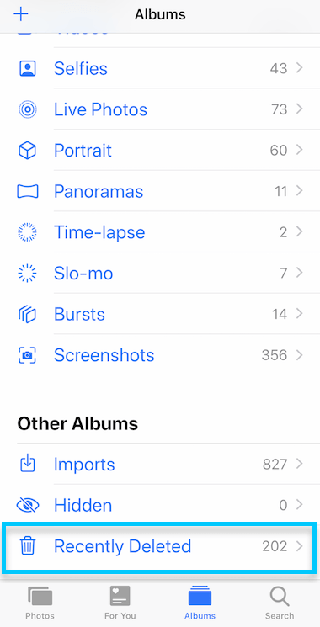 After that, open the folder and search for deleted photos.
Now, select them one by one, and at last, tap on "Recover"
Method 2: How To Recover Photos After Factory Reset iPhone Using iCloud Backup
If you don't get your images from the recently deleted folder then I will suggest you check the iCloud backup once. IPhone users know it very well and many of them back up their important data using iCloud.
So follow the below steps as guided:
First, open icloud.com on your phone and login to it
After that, go to Apps & Data screen. Otherwise, go to Settings > General > Reset > Erase all Content and Settings to delete the device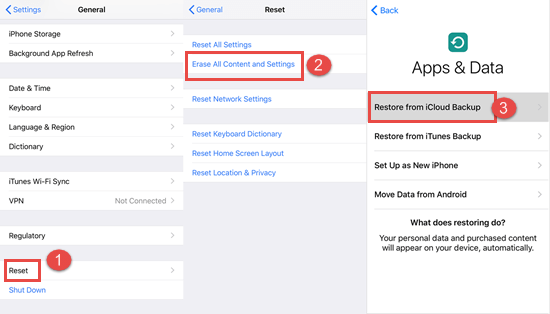 Now, choose "Restore from iCloud Backup" and sign in to it
From here, choose the backup you want and all photos will be restored to the device
Method 3: Restore iPhone Photos From iTunes After Factory Reset
When you fail to get back photos from iCloud then you can check them in iTunes. This is also one of the best options to back up all important stuff from the iPhone for later use.
Here are the steps to follow:
First, upgrade iTunes to its latest version and then open iTunes, and connect iPhone to PC via a USB cable
After that, select "Restore Backup" from iTunes in which the photos are backed up
At last, tap on "Restore" and all your pictures will restore. Now you can access them all as before on your device.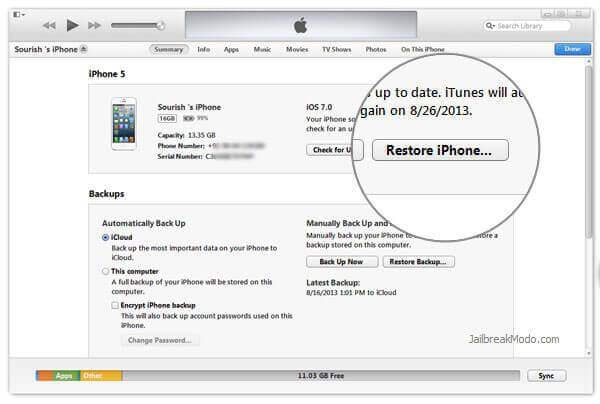 Method 4: How To Recover Photos After Factory Reset iPhone Without Backup
When you don't have any backup or the above methods do not help you then I will advise you to go for iPhone Data Recovery software. The professional recovery tool easily recovers photos after factory reset iPhone without backup free.
The powerful tool easily allows users to recover data after factory reset iPhone without any backup and that too with one click.
Not only photos are restored but other stuff like contacts, text messages, iPhone notes, calendars, call logs, videos, WeChat messages, WhatsApp chats, and many more are recovered. The software supports three recovery ways: Recover from iOS Device, Recover from iTunes Backup, and Recover from iCloud Backup.
It supports Windows and Mac versions and doesn't need any kind of technical skills to operate it. The recovery program supports all iPhone models including iPhone 14/13/12/11/X/XR/XS/7/6/5 and the latest iOS 16/15/14/13 version.
To know how to use the software, go to its complete user guide.
iOS Data Recovery- Worlds Best Data Recovery Tool For iPhone/iPad/iPod Touch
Get back lost or deleted iPhone/iPod/iPod Touch data without any backup and in a quick time.
Has the highest data recovery rate in the industry
Recovers several data like contacts, photos, messages, notes, videos, etc
Compatible with latest iPhone 14/14 Pro/13/13 Pro/12/12 Pro/11/11 Plus/XR & supports iOS 16/15/14/13/12

Bonus Tip: How To Backup iPhone Photos Before Factory Reset
If you don't want to experience such kind of unwanted data loss from your iPhone then I will suggest you create a backup of all essential photos and other data safely. This will help you to access all the data anytime anywhere without any fear of losing them.
So here are some of the best backup ways I have shared with you.
Way 1: Backup iPhone data to iCloud
First, go to Settings > your name > iCloud
Now, click on iCloud Backup
After that, enable iCloud backup and click on Backup Now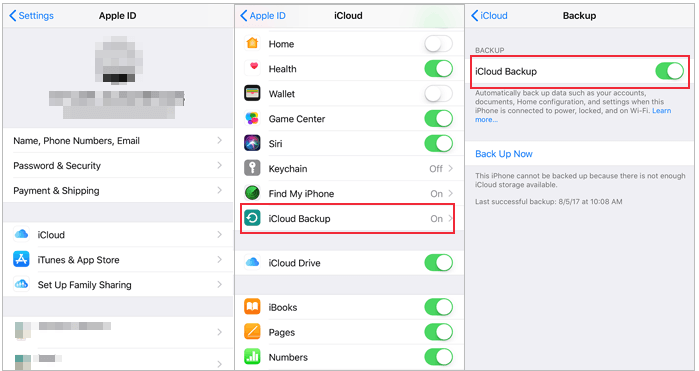 Way 2: Backup iPhone data to iTunes
First, launch iTunes on your computer and then connect your iPhone to it via a USB cable
Now, tap on the Device icon and move to Summary
Next, under Backups, choose This Computer and tap on Backup Now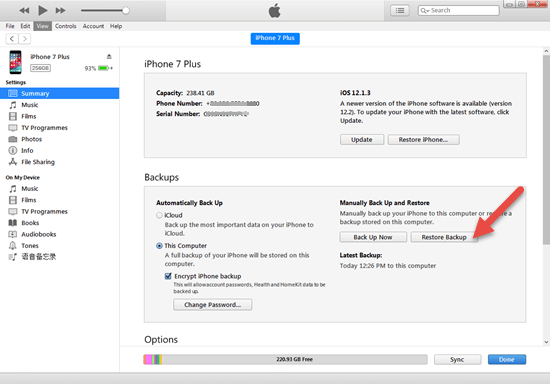 Conclusion
So here the blog comes to an end. I hope whatever methods discussed here will surely help you to recover photos after factory reset iPhone.
If there is no backup of the missing pictures then use iPhone data recovery to recover permanently deleted photos after factory reset iPhone without backup.
Also suggested creating a backup in advance of all the essential files or photos to avoid any kind of unwanted data loss situation.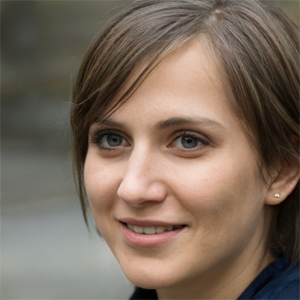 Kim Keogh is a technical and creative blogger and an SEO Expert. She loves to write blogs and troubleshoot several issues or errors on Android and iPhone. She loves to help others by giving better solutions to deal with data recovery problems and other issues.