Did your vital Snapchat photos are deleted from your Android phone?
Wondering how to find deleted Snapchat pictures Android?
Want to know is there a way to recover deleted Snapchat photos?
If your answer to all these questions is yes then this blog is definitely for you. Just go ahead and check out some of the best ways on how to recover deleted Snapchat photos on Android.


Snapchat is another social app that allows users to send photos and videos with different filters options that make the story more interesting but there is something different about it.
Snapchat does not allow saving pictures or videos as they get automatically deleted after 10 seconds.
Whenever a sender sends a snap it gets deleted as soon as it is viewed by the receiver. However, many people are looking for a solution to recover deleted Snapchat pictures on Android.
Well, in this blog I will guide you through some of the methods that can be helpful for you to recover Snapchat photos from Android devices in an easy and effective way.
So, get ready to recover deleted Snapchat memories and save them on your Android device.
Quick Navigation:
Can I Recover Deleted Snapchat Pictures?
Many Android users have this question on their minds and wondering is it possible or not.
Well, YES you can easily recover deleted Snapchat photos on Android devices.
You can either go with the Snapchat recovery tool or give a try to the solutions that can help you overcome this problem and get back your snaps.
You might know that after the data is deleted on an Android phone, it still remains in the device in hidden form. If those pictures are not overwritten with any data then you are lucky to retrieve them using a recovery tool.
How Do I Recover Deleted Snapchats On Android?
Now it's time to walk through the methods to recover deleted Snapchat pictures on Android devices.
See which one suits you in getting your snaps back or else you can go with the third-party option as well.
Method 1- Recover Deleted Snapchat Memories On PC
There is a feature in Android phones known as cache through which you can retrieve Snapchat photos.
The cache feature saves the cache file, which may not be visible on the phone, is saved on the phone's memory.
Usually, the Android device saves lots of data into the cache files so; you can find the Snapchat pictures in a cache.
Below are the steps to recover snaps via cache files. Be quick to perform this method before the data is overwritten.
Connect your phone to your PC

Click on

This PC

and select your phone name drive

Select

Internal storage

>

Android

>

data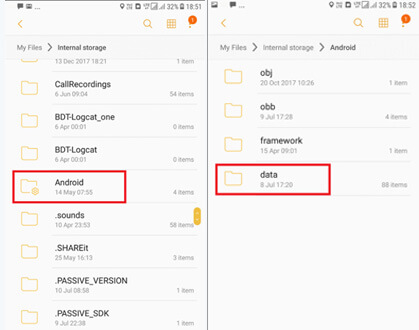 Now, click on

com.snapchat.android

folder >

cache

>

received_image_snaps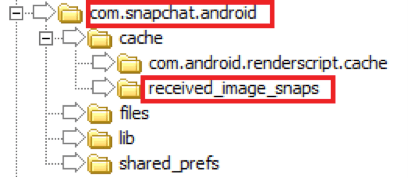 This simple method will recover deleted Snapchat memories on PC easily and quickly.
Method 2- Recover Deleted Snapchat Pictures From Cloud
This method is for those users who have already backup their data to the cloud.
It is easy for them to restore Snaps from the cloud. If you have Google photos on your Android device and have enabled the Auto sync feature then the Snapchat photos will be saved automatically on Google photos.
However, here are the steps to recover deleted Snapchat pictures on Android:
Sign in with the

Google account

and open the

Google photos

Select photos or albums where your Snapchat photos are

All the backup photos will appear including the sent and received ones on Snapchat

Choose the photos that you want to restore

Tap on

more options

and click on

Download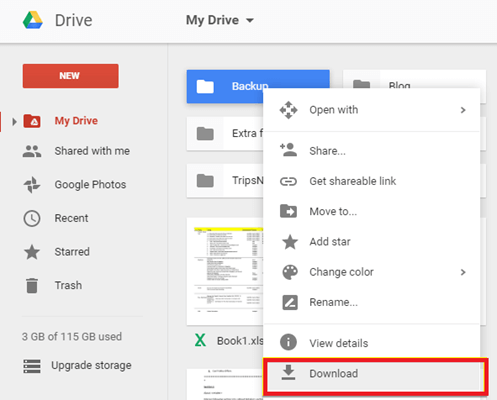 This will restore the selected images of Snapchat on your Android phone without any hassle.
Method 3- Best Way To Recover Deleted Snapchat Photos On Android Without Backup
When nothing works for you then only one solution left and that is using a powerful recovery tool. Android Data Recovery is one of the best and reliable software that helps you to recover deleted Snapchat memories on Android.
All your Snapchat memories are easily recovered via this tool. 
The best part is not only it helps to restore Snapchat photos but also retrieves other data such as photos, videos, documents, text messages, notes, WhatsApp chats, call logs, audio files, and others.
It can restore data in any critical condition and allows you to access them once again. No matter for whatever reasons your Snapchat pictures are deleted, this powerful tool has the ability to restore deleted snaps on Android.
Android Data Recovery- Recover deleted data from Android phones/tablets
The best and efficient tool to recover lost, deleted, disappeared, inaccessible data from Android phones/tablets. Some unique features include:
Directly recover various types of data such as photos, contacts, SMS, videos, WhatsApp, call logs, documents, notes, etc.
Recover data in any situation like accidental, water damage, unintentional, factory reset, formatting, virus attack or other reasons
Allows one-click option to "Recover" deleted files without backup

Bonus Tip: How Do I Back Up Snapchat Photos?
There are numerous ways through which you can back up your Snapchat Photos.
If you are willing to know how you can backup pictures on Snapchat, you can simply save the photos in "Memories" It is a Snapchat cloud storage system that saves all of your images.
Here are the steps on how to backup your photos in Memories:
First of all open Snapchat

Go to

setting

 

Scroll down to the "

Memories

" 

Check the "

Auto-Save My Store

" option

Or you can select "

Save to

" and select "

Memories & Camera Roll

" or "

Camera Roll Only

".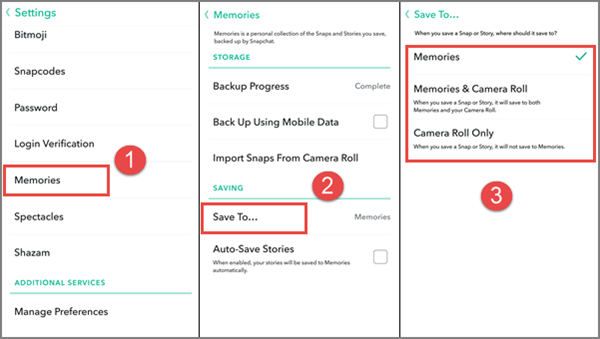 If you save your snaps in Camera Roll or Photos app, then you can sync the snaps to further cloud storage like Dropbox, Google Photos, iCloud, and more. This will help you to backup all the pictures safely.
People Also Ask:
How do you find deleted Snapchat accounts?
If you are looking forward to finding the deleted Snapchat account then you need to find the username of those deleted accounts and download the Snapchat data from the website. Log in to Snapchat, click on the data link. Download the Snapchat data in a zip file on your PC. That's it, your work is done.
Is there a way to see Snapchat history?
The search history, chat history, friends, Snap history, and others are all saved automatically by Snapchat. If you want to download the data, just Log into your Snapchat, click on the Profile icon, and navigate your Profile. Now, go to settings where you can see options named as my data. Here you can find all your Snapchat data.
Conclusion
That would be all.
Sharing your daily happiness with your friends using Snapchat is great. Though it has the disadvantage of deleting snaps automatically after 10 seconds still you can recover them.
In this blog,
I have discussed the best 3 methods on how to recover deleted Snapchat photos on Android devices. Further, if none work for you then go with a professional Android data recovery software.
I hope you liked this article. Do leave a comment in the below section to let us know about your query.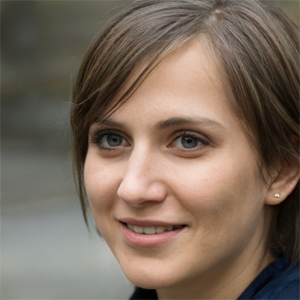 Kim Keogh is a technical and creative blogger and an SEO Expert. She loves to write blogs and troubleshoot several issues or errors on Android and iPhone. She loves to help others by giving better solutions to deal with data recovery problems and other issues.