Did you accidentally delete vital data from your Android phone as it is completely dead? Are you looking at how to recover data from dead Android phone? If yes then this blog is definitely for you. Here, you will get some feasible solutions to recover data from phone that won't turn on.


Well, this kind of situation is really miserable for anyone.
Therefore, if you're having the same issue then you should go through the whole blog.
This tutorial contains detailed information on how to recover data from dead Android phone in a trouble-free manner.
What Is A Dead Cell Phone?
In your daily life, many of you come across different kinds of problems such as – broken or damaged screens, water damaged, black screen, dead phone, and other physical issues.
An Android phone is said to be dead when it rejects to switch on or does not boot up. In other words, you can say that your phone is dead when it stops showing any logo.
The Phone seems blank even after applying multiple attempts to turn on the Android device. It just stops responding at that time also when you trying to charge your mobile phone.
Now, you should know the perfect ways on how to recover data from a dead phone.
So, without thinking anymore, try out the given solutions one by one accordingly.
How To Recover Data From Dead Android Phone
Here are some of the solutions that you have to apply in order to get back the deleted Android data from the dead phone.
Method #1: Restore Android Data Using Backup Option
In case, you've saved a backup, you can easily restore your deleted Android data.
Since there are several online backup options are available as well. Hence, you can select any of the cloud services among them to store a backup of your valuable data e.g Google Drive.
If you've backed up the Android phone to Google Drive then you're lucky. This is because now you may easily restore your backup data by using google backup.
You might know that one can sign in to his google account using any device; either it's a cell phone or computer.
Thus, now you can sign in to your Google account with any device on which you used to back up your dead Android phone. Find the important files you need & retrieve them back.
At first, open your device & run the Google Drive application.
Then, sign in to your personal Google account (note- you have to use the same account which you previously used to back up your Android dead phone.
Once you log in successfully then you need to locate your file storage location & have to browse your backed up data.
Choose the files which you need to restore, after that click on the menu button at the upper right side corner of your screen
Select the "Download

" or "

Make Available Offline

" option to retrieve backup files from

Google Drive

to the new device.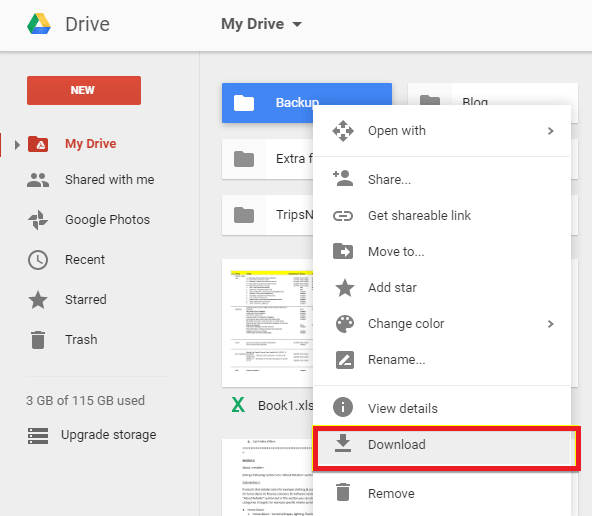 Method #2: Recover Android Data From Dead Phone Using Computer
Before the Android phone is dead, if you have transferred your precious data to your PC from your mobile phone then you may easily access your data without any problem.
Well, this is one of the effective methods by which you must try to recover data from a phone that won't turn on.
So, firstly you need to check your computer for those media files which you're searching & if they're found there, you may transfer the needed files to your new device.
Method #3: Best Way To Recover Data From Dead Android Phone Internal Memory
The above solutions will surely help you to recover data from phone that won't turn on only when you've made a backup before.
But what you'll do to perform Dead Phone Data Recovery, if you do not have any backup?
Don' worry, there is another best option left for you to recover (internal data from) a completely dead/powerless phone is the Android Data Recovery tool.
This recovery software is recommended by professionals and has the ability to recover lost stuff like photos, messages, videos, audios, documents, contacts, WhatsApp chats, etc. from an Android phone. The best thing about this program is that- it allows the users to preview data before the recovery.
It is user-friendly & doesn't even require any technical skill in recovering data from dead Android phone. In addition, this tool is also useful to recover data from dead Samsung phone if you are a Samsung phone user.
Hence, to retrieve data from your dead phone, you must download & install this data recovery tool as soon as you can.
Follow the complete user guide to recover data from the dead phones.
Android Data Recovery- Recover deleted data from Android phones/tablets
The best and efficient tool to recover lost, deleted, disappeared, inaccessible data from Android phones/tablets. Some unique features include:
Directly recover various types of data such as photos, contacts, SMS, videos, WhatsApp, call logs, documents, notes, etc.
Recover data in any situation like accidental, water damage, unintentional, factory reset, formatting, virus attack or other reasons
Allows one-click option to "Recover" deleted files without backup

FAQ [Frequently Asked Questions]
Is it possible to retrieve data from a dead phone?
Yes, it's possible to retrieve the missing data from the dead mobile phone by simply using the two ways. In some cases, the internal storage of the Android dead phone ruins unharmed. If you need to restore those essential files safely, using an automatic program is the best option. Android Data Recovery is a professional data recovery tool with several powerful features.
How Does the Android Device Get Dead?
Your Android phone is dead because of many reasons. Hence, I've summarized some of the common causes which you may face regularly:
When your mobile phone is dropped from great height to some hard floor then there is a chance that your device gets dead.
When your Android phone is dropped into water or gets wet, that time you may found your phone dead.
Because of some unfamiliar causes, there could be any type of shorting in an Android PCB.
Time to Conclude
In this specific blog,
I have mentioned the best methods to recover data from dead Android phone. If you have kept a backup of your dead phone data previously, then you can try the aforesaid methods like recovery using a computer or via a Google account.
In case, if you don't have a backup, then you can choose only one option that is advanced Android data recovery software. This effective program will surely help you to file recovery with ease.
So, if you have liked this post, then do not forget to share all these solutions with your friends and relatives.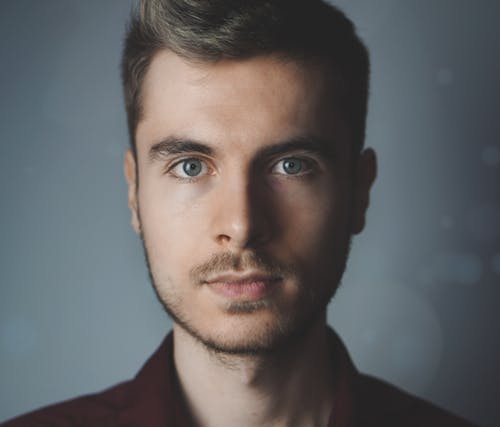 Steve Peterson, an SEO Expert as well as a technical writer. He loves to gather information about Android & iOS operating systems and write content about it. Whether its the matter of data loss situation, error or issues, broken or damaged problem, latest new going through, and several others. He guides to deal with all such things with his articles.