Since the HUAWEI phone is one of the best Android devices, thus many users used it to capture and store lots of videos and photos on their phones.
But many times, your data is deleted due to some common reasons like accidental deletion, OS update, factory reset, rooting, virus/malware, and other unidentified reasons.
When you delete your precious or memorable pictures and videos on your Huawei phone, then the first question that arises in your mind – "Can I recover deleted photos/videos on my Huawei"?
Well, you need not worry about that, as I have mentioned the 7 best methods to perform Huawei data recovery with ease.
Read the blog to know more about how to recover deleted files from Huawei Android phone.
In the next section of this article, you will get a step-by-step guide of all the possible methods…


[Automatic Solution] – How Can I Recover Permanently Deleted Photos From Huawei?
For instant data recovery, I would like to recommend one of the best options is the Android Data Recovery Tool. This data recovery software helps to recover photos, videos, and other stuff from your HUAWEI phone.
Supported photo formats: JPG, JPEG, TIFF, GIF, PNG, BM 
Supported video formats: MOV, M4V, MP4, AVI, 3GP, etc.
Apart from photos and videos, it also restores deleted text messages, audios, contacts, WhatsApp chats, call logs, and many more from Android devices.
It retrieves data from almost every smartphone brand like Samsung Galaxy, HTC, OPPO, Google Pixel, VIVO, LG, Motorola, Xiaomi, Sony, ZTE, Redmi, OnePlus, etc.
So, simply download & install this fully featured loaded Huawei phone data recovery software to recover deleted files Huawei P10/P20/P30, Honor 10/9/8, Mate 20/10/9, etc.
Follow the below user guide to know how to use the software.
Android Data Recovery- Recover deleted data from Android phones/tablets
The best and efficient tool to recover lost, deleted, disappeared, inaccessible data from Android phones/tablets. Some unique features include:
Directly recover various types of data such as photos, contacts, SMS, videos, WhatsApp, call logs, documents, notes, etc.
Recover data in any situation like accidental, water damage, unintentional, factory reset, formatting, virus attack or other reasons
Allows one-click option to "Recover" deleted files without backup

Supported Huawei Phones:
Huawei Mate 20/ Mate 20 Pro, Huawei Mate 20 X(5G)/Mate 20 RS Porsche Design/Mate RS Porsche Design/ Mate 10/10 Pro, Mate 10 Porsche Design, Mate 10 lite, Mate 9, Huawei Mate 9 Pro, Huawei Mate 9 Porsche Design, Huawei Mate 8, Huawei Mate 7, Huawei Mate S, Huawei Mate RS Porsche Design. Huawei P40/ P40 Pro, P40 Pro+, Huawei P30/ P30 Pro, Huawei P20, Huawei P20 Pro, Huawei P10, Huawei P10 Plus, Huawei P9, Huawei P9 Plus, Huawei P8, Huawei P8max, Huawei P8 Lite,  Huawei Honor V9, Huawei Honor 8,Honor 8 Pro, Huawei MagicHuawei Honor 7/6, Huawei Honor 6, Honor 6X , Huawei Honor 5X,Huawei Honor 4c/3c, Huawei Honor 4x, HUAWEI nova 5 Pro, HUAWEI nova 5, HUAWEI nova 5i Pro, HUAWEI nova 4/nova 4e, nova 3/nova 3i, nova 2s, Huawei Nova 3e, Huawei Nova, Huawei Nova Plus, Huawei G9, Huawei G9 Plus, Huawei G9 Lite, Huawei G8, Huawei G7 Plus, Huawei GR5 2017, Huawei GT3, Huawei GR5, Huawei GR3, Huawei Ascend G7, HUAWEI Y9 Prime 2019, HUAWEI Y7 2019, HUAWEI Y9 2019, HUAWEI Y6 2019, HUAWEI Y5 2019, HUAWEI Y6 Prime 2018, HUAWEI Y6 2018, HUAWEI Y9 2018, HUAWEI Y5 Prime 2018, Huawei Y5 2017, Huawei Y6II, Huawei Y5II, Huawei Y3II, Huawei Y6 PRO, Huawei Ascend P8, Huawei Ascend G7, Huawei Ascend Mate 7, Huawei Ascend Mate 6.
[Manual Solutions] – How To Recover Deleted Files From Huawei Android Internal Memory For Free?
Method #1: Recover Deleted Videos Huawei From Backup App
Huawei smartphones have a built-in backup feature or we can say that it is an effective Huawei data recovery app.
So, from its backup function, you can simply perform data recovery for Huawei successfully. For this, you need to just follow the below steps:
First of all, click on Backup application on the Huawei phone
Next, make click on the Restore option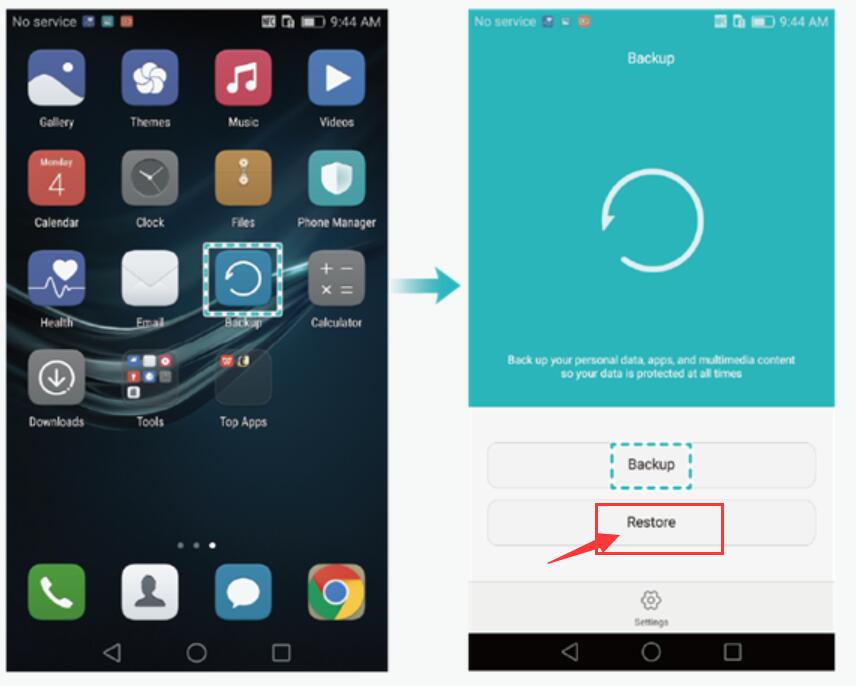 Select the place from where your photos or videos are to be recovered
After that, just click on the Next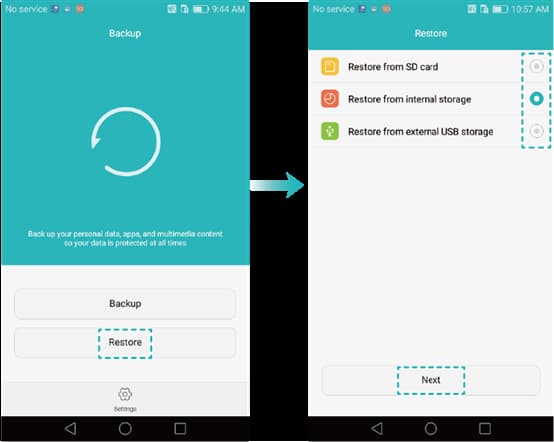 Now, select the Photos or video files that you want to restore
At last, click on Start restoration
In case if you won't have a backup of your lost data then you can proceed towards the next methods to recover deleted photos Huawei p20.
Method #2: How To Perform Huawei Data Recovery From The Recently Deleted Folder
When photos or other stuff get deleted from your Huawei phone, then they're not actually removed from your device.
This is because, Huawei mobile phones have an exciting feature like the 'Recently Deleted' option, and the deleted pictures are move to the recently deleted folder of your Huawei phone after deletion.  The lost media files remain there in the Gallery app for 30 days only.
So, you should first of all check your erased pictures in a Recently Deleted album and then get them back from there.
Method #3: Recover Photos From Lost Huawei Phone Via Google Photos
Are you using the Google Photos app on your Huawei phone? If yes, then you have definitely enabled the option "Backup and sync" on your Huawei phone and can easily retrieve those deleted photos using the Google Photos app.
The Google photos keep the lost media files for 60 days only in its Bin or Trash. After 60 days it permanently removes the data.
So, if you want to get those files back then you must try to restore them within the given time period.
Therefore, here are the easy steps which you can follow to recover deleted photos from Google Photos:
Just open your Google Photos application.
Now, click on the menu option that you can see on the left side of the top corner, and then tap on Trash.
Then select the photos or files that you wish to get back.
At this time, you need to tap on Restore After completing all these steps, your all files will get back to your Gallery app Album on your Huawei phone.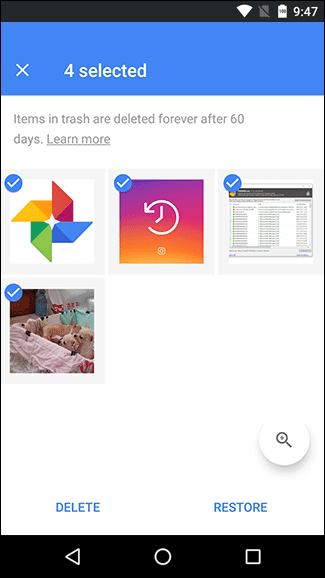 Method #4: Get Deleted Media Files Back From The Huawei HiSuite
HiSuite is the Android Smart Device Manager which is developed by Huawei. Apart from its numerous outstanding features, it has a backup feature too.
If you've enabled a HiSuite backup on your device, then you can rescue the missing photos from there. Below are the steps, to do so:
First, start the HiSuite on the computer
After that, make click on the Restore option to simply go to the restoration window
Now, choose your backup file. And select the Photos option
Lastly, click the Restore
Method #5: Restore Lost Contacts From The Huawei Phone's Internal Memory By Gmail Backup
When people buy new mobile phones then first they have to link their smartphone with the Google account.
All the essential contacts, which they've saved on the mobile phone, also get save in their Gmail account.
Thus, if you have deleted those important contacts then, you can easily restore them from the Google Backup.
Follow the steps to recover contacts from Huawei phone:
Simply, go to the Gmail inbox & select the "Contacts" option on your Huawei phone.
Next, view the contacts which you want to recover, then hit the "More" option and click on "Restore Contacts".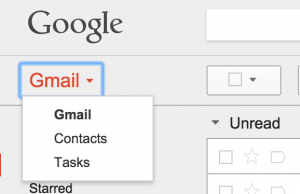 Now, select those backup files & tap on the "Restore" button.
In the last step, you need to resync your account on the Huawei phone.
Method #6: Retrieve Data From Google Drive Backup Application
If you've ever saved a backup of your Huawei mobile phone's data to Google Drive then it is possible to that can restore those files back to your Huawei phone.
Now, have a look at the steps to recover deleted files from Huawei Android internal memory for free using Google Drive:
On your Huawei phone, you need to open the Google Drive application or you can directly open the Google drive Webpage in the browser.
After that, sign in to your Google account with ID & password which you've used while saving the backup.
After signing up to your account, then you can view all the files that you've backed up.
Choose the files which you need to recover by seeing the date & size of each file.
Finally, you can easily download those deleted files from your Google Drive.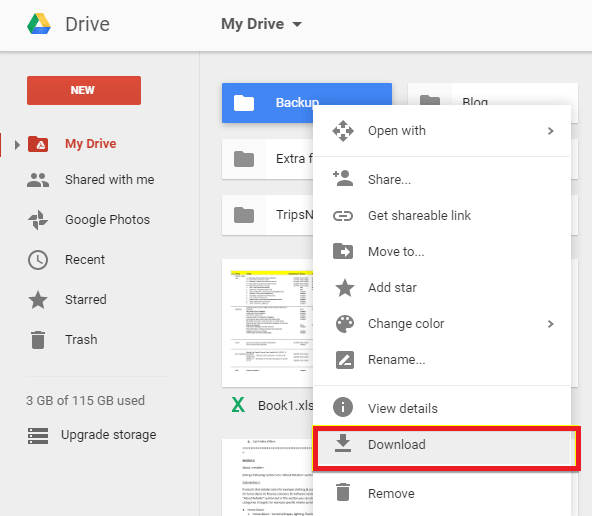 FAQ:
Where Do Deleted Photos Go On Huawei?
No matter whatever the reason may responsible for the deletion of photos on your Huawei phone, the deleted photos directly move to Recently Deleted option. From there, you can easily restore those photographs back. Note: If the Recently Deleted folder isn't available on your Huawei phone, then you will be not allowed to restore your data using the recently deleted option.
How Can I Recover Deleted Files From My Huawei P30 Lite?
To recover deleted files from Huawei P30 lite, you can try the most reliable and trustworthy Huawei phone data recovery. The best part about this tool is that it recovers all types of media files like photos, videos, music, and other documents in a hassle-free manner.
Time to Conclude
In this post, I've explained the 7 best solutions to perform Huawei data recovery. All the aforementioned ways are very effective, safe, and easy to use for anyone.
But if you need a direct way to recover deleted files from Huawei Android internal memory, then you can go with Huawei Data Recovery Software.
So, what are you waiting for? Just download, install and try the easy steps of this effective tool to recover deleted videos on Huawei as per your niche.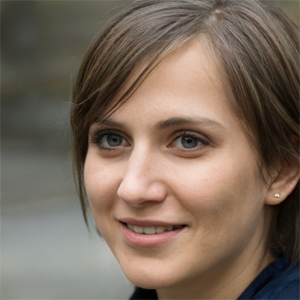 Kim Keogh is a technical and creative blogger and an SEO Expert. She loves to write blogs and troubleshoot several issues or errors on Android and iPhone. She loves to help others by giving better solutions to deal with data recovery problems and other issues.