If you are an HTC phone user and encounter loss of data such as photos, videos, music, contacts, SMS & others and wondering how to recover deleted data from HTC phone then here is the solution for you.
In this article, you will get the proper methods for HTC data recovery. Many a time it happens that you lost your data or accidentally deleted them and then feed the new one.
Due to this action, the erased data is overwritten by the new one and makes it difficult to recover the lost data. But you need not panic, just go through this blog and recover deleted data from HTC.
The simple, easy and effective way will surely help you in HTC android phone recovery with ease.


What Are The Ways For HTC Data Recovery?
Below are some of the methods mentioned that will guide you to recover deleted data from your HTC phone and help you overcome this situation.
Method 1- Recover Deleted Data Using HTC Data Recovery Without Backup
HTC Data Recovery is the best-recommended software that will recover all the data like photos, contacts, audio, video, text messages, or others from your HTC phone. The software is the perfect match for data you have lost from the HTC phone. It is easy to use and retrieves any type of data without any backup.
No matter what HTC model you are using such as HTC Wildfire R70, HTC Desire 10 Pro, HTC Desire 12, HTC Desire 19+, or any other. This software supports all phone models and easily recovers all the data without any hassle.
All you need to do is download this HTC android phone recovery and scan your HTC phone. Once the scanning is completed you can preview your lost data and restore them.
Check out the complete steps by following the user guide.
Android Data Recovery- Recover deleted data from Android phones/tablets
The best and efficient tool to recover lost, deleted, disappeared, inaccessible data from Android phones/tablets. Some unique features include:
Directly recover various types of data such as photos, contacts, SMS, videos, WhatsApp, call logs, documents, notes, etc.
Recover data in any situation like accidental, water damage, unintentional, factory reset, formatting, virus attack or other reasons
Allows one-click option to "Recover" deleted files without backup

Method 2- Recover Deleted Data From HTC Phone Using Backup
Whenever you lose data from your phone, the first thing you must do is to check for backup. If you are not aware then let me tell you that HTC backup can be accessed by the Google account.
Follow the steps given below to restore your data from HTC backup:
Open HTC backup on the phone
Click on Backup & restore or system
Look for Restore from the HTC Backup option and then click
Wait for some time for the data to be restored.
Method 3- Get Back Lost Data From HTC Sync Manager
HTC phone users must know that the HTC sync manager allows the user to copy their important data and store them on their PC.
In case you have used this feature before deletion of files then follows the steps to get back your data:
Open the HTC sync manager on your PC and connect your HTC phone with a USB cable
Go to the transfer and backup option
Select the file to copy from PC to HTC phone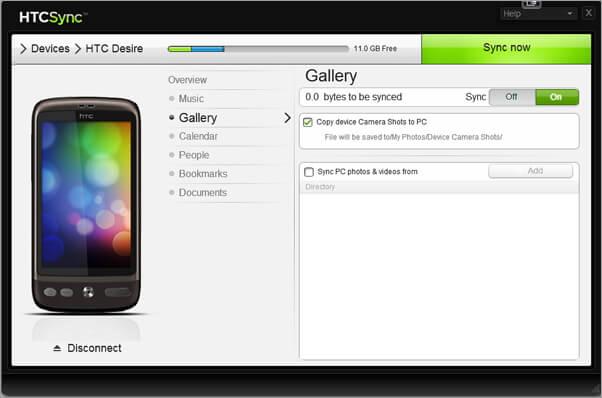 Now, wait for a couple of minutes while the files are restoring in the HTC phone through the HTC sync manager.
Method 4- Retrieve Deleted Photos from Google photos
Several Android users are willing to know how to recover deleted photos from HTC phone. As the way of recovery are almost same for all type of data loss but Google photos app is the best way to get back your photos.
If you have enabled the sync option on the phone then the photos are automatically backed up in your Google photos.
Remember that you have only 60 days to restore photos from Google photos and after that, they are permanent.
Here are the steps to recover deleted photos from Google Photos:
Open the Google photos and click on three dashes
Click on Trash, this will open the recycle bin of Google photos
Choose the photos that you want to restore back
Press and hold the photos and tap on restore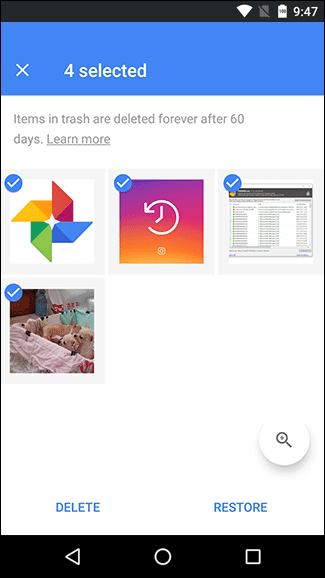 You will get back your photos on your HTC phone back.
Method 5- How To Recover Lost Contacts From HTC Phone
In case you have lost your contacts while editing them from your HTC phone and looking to recover lost contacts from HTC phone then it can be done either with a third-party app or Google account.
If your contacts in sync with Gmail then go through the below steps to recover the contacts.
Click on this link https://www.google.com/contacts
Tap on the More option and click on Undo changes
Select the time from which you want your contacts back and click confirm
Now, click on Accounts > Google
Click on restore contacts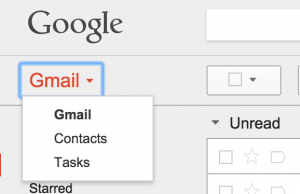 All the contacts will be restored within some time so you have to be patient. Well, this is the easiest way to get back your contacts.
People Also Ask:
Is it possible to recover deleted data from HTC phone?1: Is it possible to recover deleted data from HTC phone?
YES, it is possible to recover all the deleted or lost data from HTC phone. See if you are able to set your phone into debugging mode. Then go to settings > applications > development > USB debugging and turn on. This way you can enter the debugging mode of your phone and then launch the HTC data recovery to restore all your files.
Can data be recovered from broken HTC phone?
If your phone is broken and you are worried about your data stored in your phone then the best possible things you can do is recovered the data from Google account, Google drive, local backup, SD card, etc. when you have backup your data. If you don't have any backup to recover deleted data then simply go with HTC data recovery. This will retrieve your data without any backup and without troubling you.
Conclusion
Losing data is really a panic situation for many Android users. Well, to get you out of this situation I have mentioned some of the methods that will help you recover data from HTC phone.
Now, it's your turn to recover data by performing the methods stated in this article.
HTC data recovery software is also helpful in getting back all your lost data in case you are unable to retrieve them from the manual methods.
Here I am ending my blog. I hope you liked it and it turns out to be useful in solving your queries.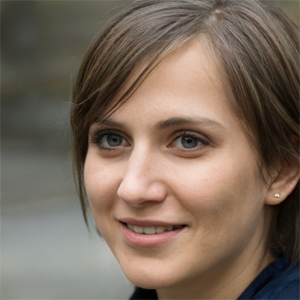 Kim Keogh is a technical and creative blogger and an SEO Expert. She loves to write blogs and troubleshoot several issues or errors on Android and iPhone. She loves to help others by giving better solutions to deal with data recovery problems and other issues.