Are you facing an Android touch screen not working error? Looking for a perfect method to fix this issue? If yes, then you have come to the right place.
Sometimes, it may happen that your Android device's screen becomes unresponsive and not working even after tapping the screen several times. Well, it is one of the very frustrating problems commonly encountered by Android users.
Thus, if you are recently going through this problem and want to know how to fix an unresponsive touch screen Android phone, then read this post and learn the best fixes to fix it.
How To Fix Touch Screen Not Working Issue On Android?
Now it's time to go through some of the best fixes for Android touch screen not working problems.
Just go through them and find out every possible solution to get rid of the error.
Solution 1: Reboot Your Android Device
Well, rebooting the device is one of the simplest ways to fix Android Touch Screen Not Working. This method may sound useless to you but you can fix numerous issues with a simple reboot.
Restarting will turn off your device and refreshes the background performance. For that, you have to press & hold a Power key to get the power menu then press the Restart option.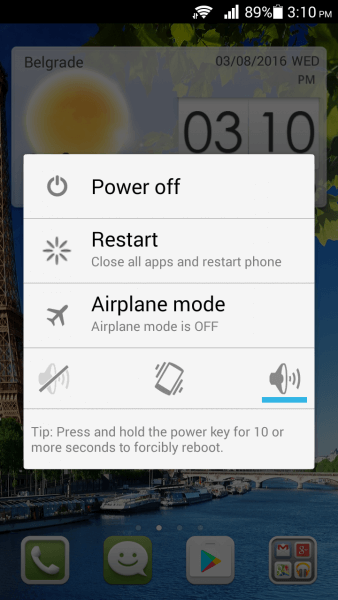 But, if you are not able to access your phone's screen to choose the options then on many devices users keep pressing a Power key for a long time to turn off their phone.
However, in a few cases, you may have to hold Power + Volume Up keys together at the same time.
Solution 2: Remove Screen Protector Of Your Device
Some people use screen protectors in their devices in order to protect the screen from scratches or drops. But you couldn't deny that sometimes a glass or plastic cover could prevent the touch signals from reaching a display panel.
In case, if the screen is reacting lately then you should remove the screen protector and try again. However, there is no guarantee yet you should try it once.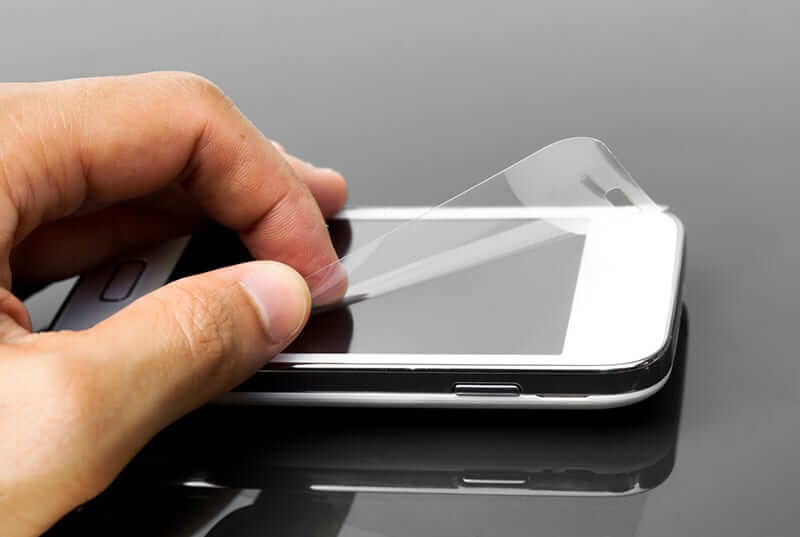 Solution 3: Remove The SIM & Memory Card
Many times, it happens that due to a faulty SIM card & SD card, you can face Android touch screen not working issue.
In such a situation, you need to remove both the SIM and SD card from your device and put it back again.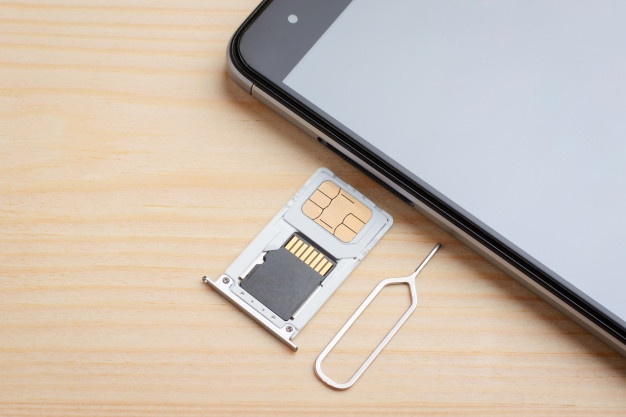 For this, you have to apply the below steps:
Power off the device by keeping on pressing & holding a power button
Then, remove a back cover of an Android phone & take off SIM & SD card
Now, turn on your smartphone & check if the issue is solved.
Solution 4: Put Your Device Into Safe Mode
Oftentimes, some corrupted third-party applications can cause Android touch screen not working problem.
If you will boot your device in safe mode, all the third-party applications that you have downloaded will disable.
So if you think that your phone's screen is working well in safe mode, you should immediately uninstall all the third-party applications from your device.
Check out the beneath steps to know how to do so:
At first, you have to turn off your mobile phone;
After that, keep pressing the press Power key to restart the device;
Once you get your phone's brand logo such as – Samsung, LG, Nexus, or other, just release a power key & hold the Volume Down key;
Again, release the Volume Down key as your device boots up in a Safe mode indicator on the bottom left side corner.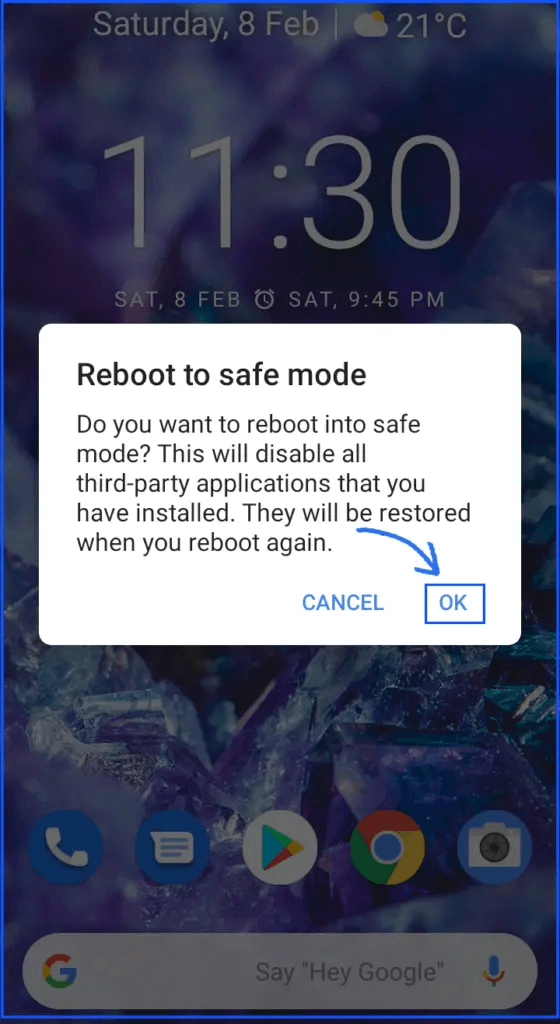 Solution 5: Calibrate The Touch Screen with Apps
You will get several applications in your Google Play Store app which could calibrate the touch screen of your device and also improve the accuracy as well as responsiveness.
People make use of these apps especially when their phone's touch screen becomes unresponsive or it responds slowly.
You need to type only "touch screen calibration" in the search box of a Google Play Store app and you will get some results. Before downloading the apps, you must read out the given reviews carefully.
Solution 6: Test The Touch Screen Of Android Phone
Another quick method that you can apply to solve touch screen not working Android phone is to run the diagnostic test on a device.
It is one of the workable solutions that can help Android users to recognize the broken areas of a screen.
Nonetheless, it's a bit tough; you've to acquire the diagnostic tool & then type the specific codes.
If you are a Samsung device user, then the code is- *#7353#.
If you are an HTC user then the code is- *#*#3424#*#*.
If you are a Motorola device user, then the code is- "*#0*#".
After trying this solution, check if the problem is fixed.
Solution 7: Replace A Damaged/Unresponsive Touch Screen
Even after trying the above fixes if you are still unable to troubleshoot Android touchscreen unresponsive then the last option left for you is to completely replace the screen.
The process is over…!
FAQ (Frequently Asked Questions)
What Causes Unresponsive Touch Screen On Android?
There are several reasons that can result in unresponsive or not working touch screen issue. So, below are the common factors behind this problem: If any malicious applications are installed > Due to outdated firmware > When the display screen is physically damaged > The screen is water damaged, etc.
How Do I Fix An Unresponsive Touch Screen Android?
In order to fix unresponsive touch screen on Android, try out the below troubleshooting tips: First, Reboot your phone > Remove the tempered glass > Remove SIM & SD card > Reboot into a safe mode > Calibrate Touchscreen > Remove a battery > Wipeout cache partition > Do soft/hard reset > Replace a damaged touch screen.
How Can I Unlock My Samsung Phone If The Screen Is Not Working?
You can easily do so, by trying the below instructions carefully: Navigate to a website- Find My Mobile > Then, log in with a Samsung account which you were using on your locked Samsung device > Tap on an option Unlock my screen > After this, click on the Unlock > Once it is finished, your Samsung device should be unlocked successfully.
Wrap Up
Well, now it's time to end up…
Most of the touchscreen problems can be solved by simply rebooting the Android device. But, here I have put together all the possible ways to fix Android touch screen not working.
So, just try them one by one and see which solution is useful to you.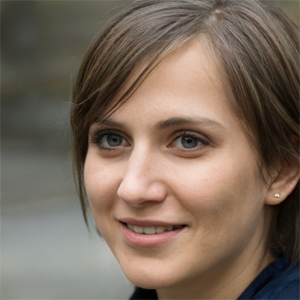 Kim Keogh is a technical and creative blogger and an SEO Expert. She loves to write blogs and troubleshoot several issues or errors on Android and iPhone. She loves to help others by giving better solutions to deal with data recovery problems and other issues.