Losing vital contacts from Samsung smartphones is like a nightmare for everyone. Still some best Samsung Galaxy contacts recovery solutions can be applied to recover deleted contacts from Samsung phones.
In this article, we will cover how to recover lost contacts from Samsung Galaxy S22/S22+/S22 Ultra with 6 methods.
But before we dig into the solutions to get back deleted contacts from Samsung Galaxy S22, let's know the major factors behind the Galaxy S22 contacts deletion.
What Causes Contacts Loss From Samsung Galaxy S22/S22+/S22 Ultra?
Here, we have shortlisted the common reasons that can lead to data loss from Samsung Galaxy S22 including contacts.
Unintentionally or mistakenly contacts deletion
Malware/virus attack can lead to contact loss
Flashing ROM
Using the same SIM card on various devices
Formatting the Samsung Galaxy S22 device removes away each data from a smartphone.
As you have known the common causes, now it's time to know how to restore Samsung Galaxy S22 contacts with possible methods.
Part 1: Directly Recover Deleted Contacts From Samsung Galaxy S22/S22+/S22 Ultra Without Backup
One of the best solutions that you can try to retrieve contacts from Samsung Galaxy S22 phone is to use the Android Data Recovery Tool. This is one of the effective tools that work to find and retrieve missing contacts from Samsung devices.
It has advanced technology that works for regaining deleted, lost, or even missing contacts from various Android phone brands including Samsung like LG, Nokia, Xiaomi, Realme, Micromax, Lenovo, Oppo, Vivo, HTC, Sony Xperia, etc.
Apart from Samsung contacts recovery, this software can recover pictures, videos, SMS, chats, apps, notes, e-mails, documents, WhatsApp messages, music files, etc.
So, without wasting time, just download and install this program on your PC to recover lost data from Samsung Galaxy S22 phone.
Here is the complete user guide to know the step-by-step tutorial to get back lost contacts.
Android Data Recovery- Recover deleted data from Android phones/tablets
The best and efficient tool to recover lost, deleted, disappeared, inaccessible data from Android phones/tablets. Some unique features include:
Directly recover various types of data such as photos, contacts, SMS, videos, WhatsApp, call logs, documents, notes, etc.
Recover data in any situation like accidental, water damage, unintentional, factory reset, formatting, virus attack or other reasons
Allows one-click option to "Recover" deleted files without backup

Part 2: Manual Methods To Recover Lost Contacts From Samsung Galaxy S22 Series Phones
After knowing the automatic method, there are several manual methods as well that can help you to restore disappeared Samsung Galaxy S22/S22+/S22 Ultra contacts easily.
Method 1: Get Back Contacts On Samsung From Samsung Cloud
Samsung smartphones have an in-built service known as Samsung Cloud. This feature offers the Samsung users a great experience to keep a backed-up of their essential data pictures, videos, music, chats, and other files including contacts numbers.
Thus, if you've previously created a backup of your lost contacts to Samsung cloud storage, you can recover them easily even without using any software.
Here are the steps to follow:
On your Samsung Galaxy S22, go to the "Settings" >> choose the "Accounts & Backup" option.
In the second step, tap the "Backup & Restore" option.
Choose the option "Restore data" >> select "Contacts".
Once you have chosen the contacts >> tap "Restore Now".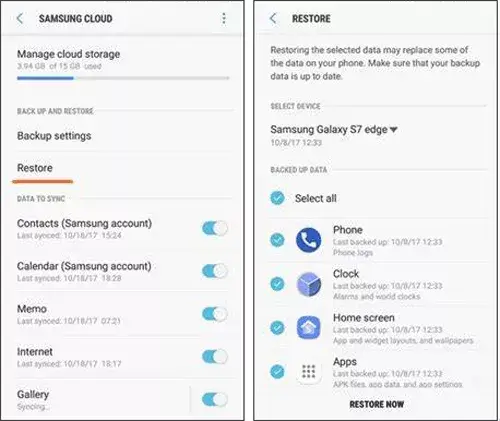 Method 2: Perform Samsung Galaxy S22 Contact Recovery Using Smart Switch
Another built-in application that assists the Samsung users to transfer media files like photos, videos, notes, apps, contacts, etc. from one Samsung phone to another.
Besides, this app also helps to create the backup of Samsung device's data. Although, you can store copies of the entire stuff on your computer using a Smart Switch application.
Consequently, if you've backed up your Samsung mobile data on PC, follow the below steps to recover lost contacts from Samsung Galaxy S22 phone:
First, unlock your Samsung device.
Then go to the Smart Switch application.
Click on Settings > tap on Cloud & accounts option.
After this, tap Smart Switch > More.
Next, go to External Storage Transfer.
Lastly, tap the Restore option.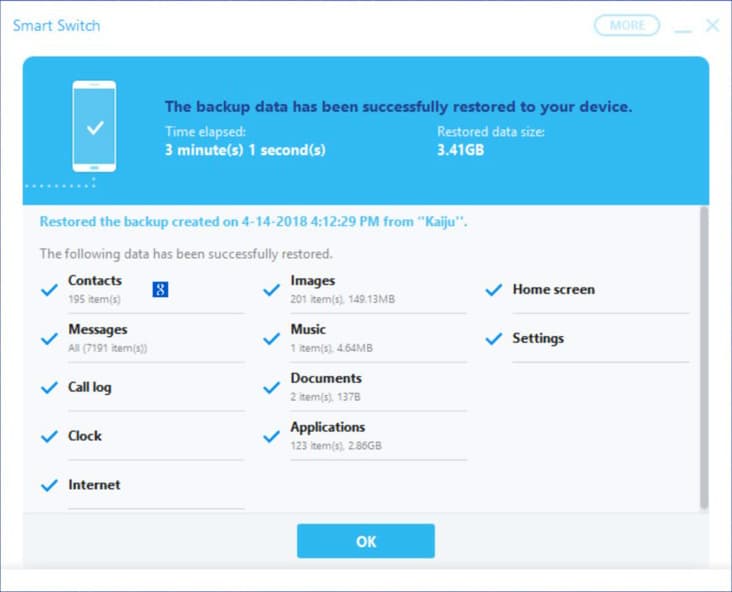 Now, you need to wait until the process is completed. Then disconnect your Samsung device from your PC.
Method 3: Recover Contacts From Samsung Galaxy S22 Via Google Contacts
Well, you could retrieve contacts from Samsung phones if the contact numbers were synced to Google. However, Google restricts the recoverable period of the files to the past 30 days since your contact numbers were synced.
Check out the complete steps:
Firstly, log in to the Gmail account using your credentials.
Tap on the reverted triangle that you will see next to a "Gmail".
Choose the "Contacts" option from a drop-down.
Tap the "More" option from the left panel.
Select "Restore contacts" >> select the date that you need to bring back your contacts.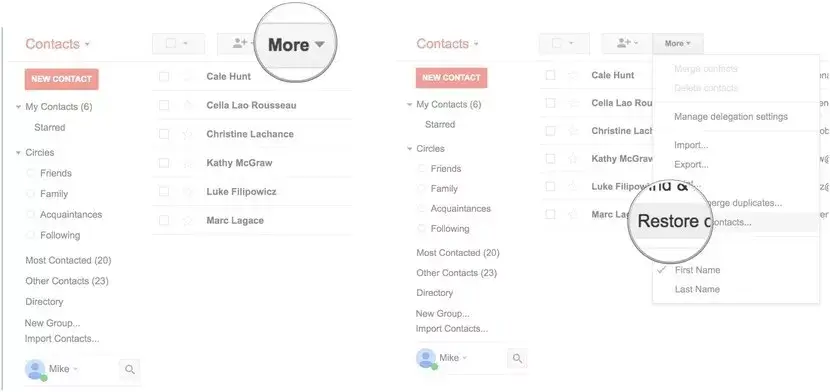 Method 4: Restore Samsung Galaxy S22 Contacts Through Super Backup
Super Backup is one of the third-party applications that allow users to backup data like contacts, call logs, SMS, etc. If your contacts are missing then this app can help you to restore those phone numbers easily.
Follow the below steps:
First, download and install Super Backup
Now, launch the app on your phone
After that, go to the "Contacts Backup" option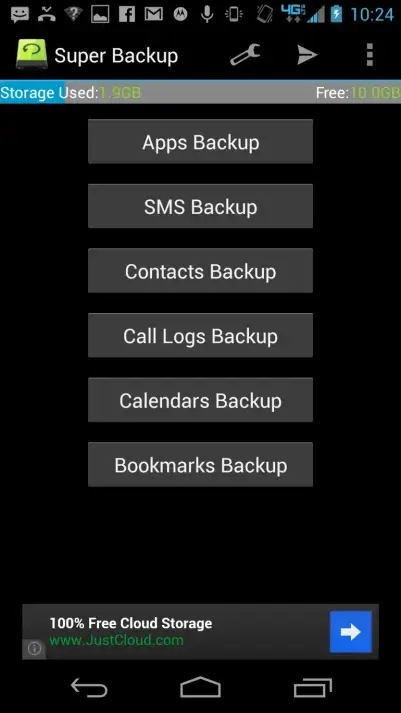 Next, click on the "Restore" option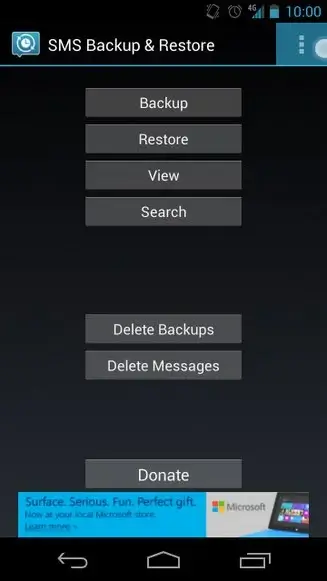 That's it, if the app detects the deleted contacts then they will be restored to your Galaxy S22/S22+/S22 Ultra phone.
Method 5: Execute Samsung Galaxy S22 Phone Contact Recovery Through Samsung Kies
If you are a Samsung device user then you must be aware of one useful feature known as Samsung Kies. This feature is also used to create a backup of the stuff to manage further data loss circumstances.
Hence, if you've opted for Samsung Kies, follow the below steps and recover lost contacts from Samsung Galaxy S22 phone.
On your PC, you have to run Samsung Kies & then connect your Samsung phone to it.
Next tap on the option "Backup/Restore" >> choose "Restore".
At this time, you will get a pop-up message saying, "close the application". Just click on it.
Click on the option "Continue" to proceed.
Now, tap on the backed-up file >> Next option to start the contacts restoration process
Once you have selected the file to recover, click Start
Finally, you have to click on the Complete
Wrap Up
So, now it's time to end up this article…
After going through this entire post, I hope now you have got enough info regarding how to recover deleted contacts from Samsung Galaxy S22/S22+/S22 Ultra phone.
All the solutions specified above will surely help you to restore Samsung Galaxy S22 contacts phone. If you don't have backup then go for Android Data Recovery software.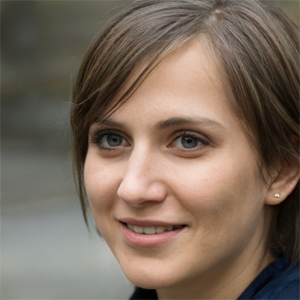 Kim Keogh is a technical and creative blogger and an SEO Expert. She loves to write blogs and troubleshoot several issues or errors on Android and iPhone. She loves to help others by giving better solutions to deal with data recovery problems and other issues.