Want to know how to recover formatted data from Android phone? Struggling hard to get back formatted Android phone data? If all these questions your answer is 'yes' then you have come reached to the correct place.
In this specific post, I am going to discuss some of the best methods to restore formatted data from Android devices easily. Besides that, here you will also learn some precautionary measures that will help you to avoid data loss in the near future.
So, without any delay, read further…


Quick Content:
Can I Recover Formatted Data From Android Phone?
Yes, you can recover formatted files from Android mobile by using the best Android Data Recovery software.
When your data gets lost from your Android device the first thing that you need to do is to stop using it. As continuously, using the device might overwrite the old data and hence the data recovery chances will be reduced using this software.
After doing so, just install this software on your device and perform formatted data recovery on Android effortlessly.
Part 1: Best Way To Get Back Formatted Data From Android Phone
The best method that you could try to recover formatted data from Android phone is Android Data Recovery software. This program has the ability to rescue media files from internal & external memory as well.
This amazing software is specially designed to restore Android data like contacts, pictures, documents, WhatsApp, videos, audios, notes, text messages, call logs, etc. It doesn't matter how your files are erased as this tool works successfully to bring back files from several smartphone brands such as Samsung, Lenovo, Xiaomi, OnePlus, Nokia, Sony, Oppo, Vivo, HTC, Huawei, LG, and others.
So, without any worry just download and install this feature-load tool as soon as you can. Check out the complete user guide on how to use the software.
Android Data Recovery- Recover deleted data from Android phones/tablets
The best and efficient tool to recover lost, deleted, disappeared, inaccessible data from Android phones/tablets. Some unique features include:
Directly recover various types of data such as photos, contacts, SMS, videos, WhatsApp, call logs, documents, notes, etc.
Recover data in any situation like accidental, water damage, unintentional, factory reset, formatting, virus attack or other reasons
Allows one-click option to "Recover" deleted files without backup

Part 2: How To Recover Formatted Data From Android Phone Internal Memory?
In case, if you've already created a backup of your important files before formatting your phone, try the below ways. Below possible approaches will definitely help you to recover formatted data from Android phone internal memory with ease.
Solution #1: Restore Files Via Google Photos
A Google photo is one of the best backup options that you can use to store your cherished photos as a backup. So, in order to get back pictures from Google photos app, follow the below steps carefully:
At first, open your "Google Photos" application on your smartphone.
In the second step, click on a menu which you can see in a top left corner
Then, choose a trash
Select all your deleted pictures by clicking & holding.
Lastly, click on a "Restore" option.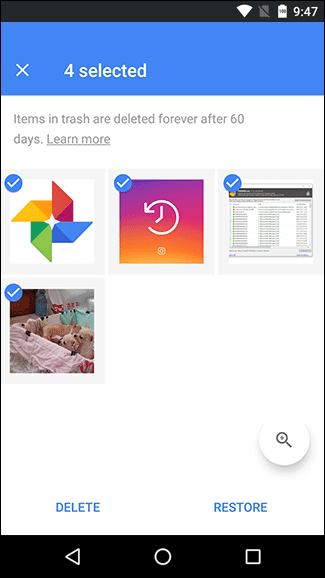 After finishing these steps, all your photographs will be recovered to their preferred location.
Solution #2: Get Back Lost Data From The Google Drive
Google Drive is another yet backup option to save data as a backup. It provides 15GB storage where you can save that stuff as long as you want. But before retrieving the photos and videos using Google Drive, make sure that you've enabled the sync option. Doing so will help you to automatically backup your crucial files.
To retrieve videos or other files from Google Drive, try these steps:
First of all, go to the Google Drive application on your phone
Next, you will get a list of the items you've backed up earlier
Choose the files that you need to recover >> click on the "Download" option.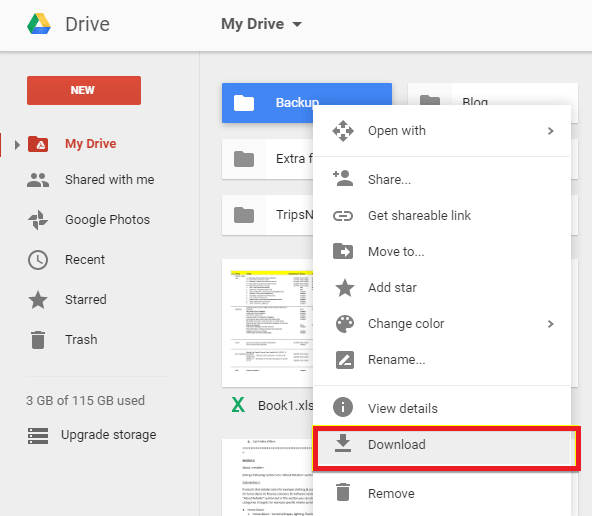 Part 3: How To Recover Data From Formatted Android Phone Without Root?
You can recover data from a formatted Android phone without root by using the Android backup option.
If you've previously kept a backup of your cherished photos, videos or other media files on your smartphone then restore them without rooting your Android device. To do so follow the below easy steps:
First, go to the "Settings" app on your Android device
Click on the "Account" >> login with your account & password.
After that, click on the "Backup & Restore" >> tap on "Restore".
Now, choose a backup that contains your deleted files to restore.
However, in the absence of backup, you can try powerful Android Data Recovery software to recover data from formatted Android phone without root
(Precaution Tip) How to Keep Android Phone Data Safe?
By following the below effective tips you can prevent your Android data (photos, videos, notes, audios, etc.) from further deletion.
Always try to keep a backup of your valuable files like photos, videos, and other multimedia files in a safe place.
Before deleting any file check twice & confirm whether you are deleting the correct file.
Do not download stuff from the unauthorized sites
Use the trustworthy antivirus for your phone.
FAQ (Frequently Asked Questions)
What Happens If You Format Your Phone?
Formatting the Android device will erase the media files such as pictures, messages, videos, contacts, documents & other private data. Your mobile will still work properly even after formatting it.
Does Formatting Phone Make It Faster?
Yes, of course formatting the Android phone makes it faster. As formatting the device deletes the needless junk files which are created by an Android system & various applications and even boost its performance.
Time to Conclude
Well, I think this article has completely guided you regarding how to recover formatted data from Android phone. So, just try the above-provided ways and recover formatted data from Android phone internal memory and external memory as well.
However, it's recommended to keep a backup of your important files so that whenever you'll lose those data you can easily get them using a backup option.
Apart from that, I have also mentioned some precautionary tips by following which you can avoid such type of data loss in the near future.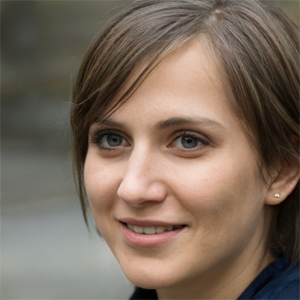 Kim Keogh is a technical and creative blogger and an SEO Expert. She loves to write blogs and troubleshoot several issues or errors on Android and iPhone. She loves to help others by giving better solutions to deal with data recovery problems and other issues.