Highlights:
Oh no! I had locked my Android cell phone and because of that, I need to do a factory reset. But the awful thing is that, after this step, I have lost all my valuable data. Apart from that, I didn't keep a backup of those data. And now, I am not getting any way to retrieve lost data from Android phone.
Yes, this could happen to anyone!! Well, in such circumstances if you've saved a data backup, then it will help you a lot as you will be able to restore your deleted data after factory reset.
But, in case, if you don't have backup then, surely you have lost the important data from your Android phones. Now, only one question will circulate in your mind how to recover data after factory reset Android.
Stop worrying about it, as you are absolutely in the right place. In this article, you will get the best solutions to recover lost data after factory reset Android.
But, before knowing its solutions first of all you need to know- What Does Factory Reset Mean?
Android Data Recovery- Recover deleted data from Android phones/tablets
The best and efficient tool to recover lost, deleted, disappeared, inaccessible data from Android phones/tablets. Some unique features include:
Directly recover various types of data such as photos, contacts, SMS, videos, WhatsApp, call logs, documents, notes, etc.
Recover data in any situation like accidental, water damage, unintentional, factory reset, formatting, virus attack or other reasons
Allows one-click option to "Recover" deleted files without backup

What Does Factory Reset Mean?
The factory reset is the full restoration of electronic devices. Usually, people used to do factory reset whenever their Android phone stopped working. This is because several problems can be solved by doing a factory reset.
In simple words, the Factory reset is just like formatting, after performing a factory reset, it will also wipe all of your present data from the phone. Since factory reset removes all the files stored on Android phones, thus you have to use it carefully.
Some Of The Other Reasons For The Deletion Of Data On Android
So, here are some of the other factors which are also responsible for the deletion of data from Android Phone. They are mentioned below:
Accidental/unintentional deletion of data is one of the common reasons of files deletion
Virus/malware attack can corrupt your data from the SD card and make the files inaccessible.
In a few cases whenever you connect your Android device to the PC, an error appears on the screen forcing you to format the drive which may lead to further data loss.
Hence, these are some of the major reasons for data deletion. The one and only best solution to recover lost data after factory reset Android is using Android data recovery software. This software doesn't require any type of technical skill for retrieving data. You can even make use of Android data software at any critical scenario of data loss.
Can Data Be Recovered After A Factory Reset?
Yes! Absolutely don't be upset, there are some of the possible ways applying which you can successfully recover data after factory reset Android. But how? Most users want answers of "can I get my pictures back after a factory reset"?
Get your answer here- It is a fact that whenever you perform a factory reset on your Android phone or deleted your data unintentionally; actually your beloved data were not wiped out permanently from your Android phone. They still existed in your Android phone.
They were hidden in your storage space of the Android phone, but overwriting of data can result in permanent data loss. In order to recover those hidden files, you are strongly suggested to use Android data recovery tool, which is specially designed to restore the deleted data.
How To Recover Data After Factory Reset Android
Way #1: Recover Files Using Best Recovery Tool
Unfortunately, if you have unknowingly perform a factory reset on your Android phone without saving the backup, as a result, you have lost all your precious data. In such a situation, you should make use of the amazing data recovery tool that is the Android Data Recovery tool.
This powerful tool will help you to retrieve several types of data such as- photos, videos, audios files, missing contacts, call logs, documents, text messages, etc.
Moreover, the Android data recovery tool supports almost all kinds of Android models such as Huawei, Samsung, LG, HTC, OnePlus, Google Pixel, Sony, Motorola, Xiaomi, etc. This program will Scan your both internal and external SD card of the android phone & recover the lost data. Before the restoration process, it will allow you to preview the option of particular files in detail.
This tool is very friendly to its users & doesn't require any technical knowledge to operate this, so anyone can make of this exclusive software.


Note: You must stop using the Android phone immediately after doing the factory reset and then make use of the Android Data Recovery software. This is because the accumulation of new files may overwrite your existing files and then you may lose one more good chance of recovering the lost data.
Follow The Steps To Recover Data After Factory Reset Android
Step 1: Launch Android Data Recovery and select Recovery mode to begin
First, download and launch Android Data Recovery on PC and choose recovery mode to start. Both modes are almost the same to use, so select "Android Data Recovery" to move ahead.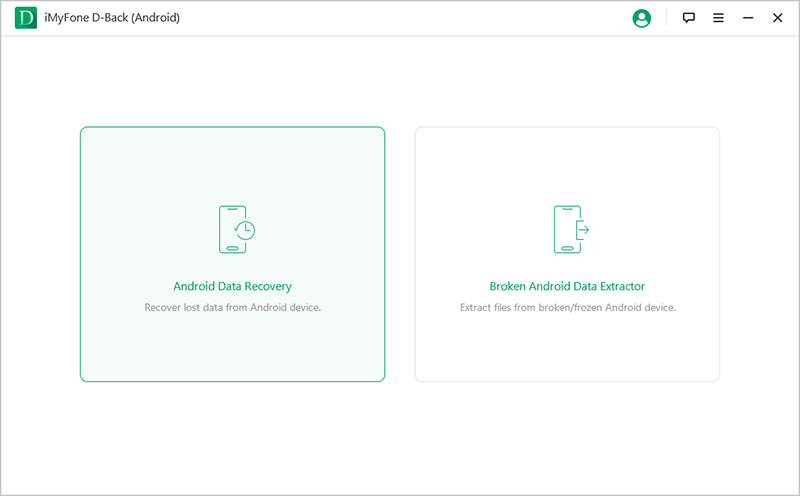 Step 2: Select Device Information And Download Data Package
Now tap on the "Start" button on the "Android Data Recovery" tab and you will be asked to confirm the device. now at present, only Samsung devices are supported. Then select the correct model of your device from the list.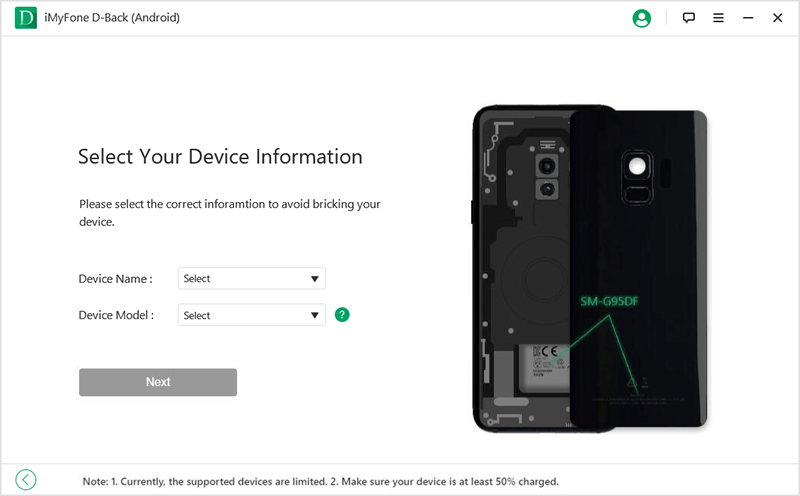 Now the app will automatically download a matching data package on your phone.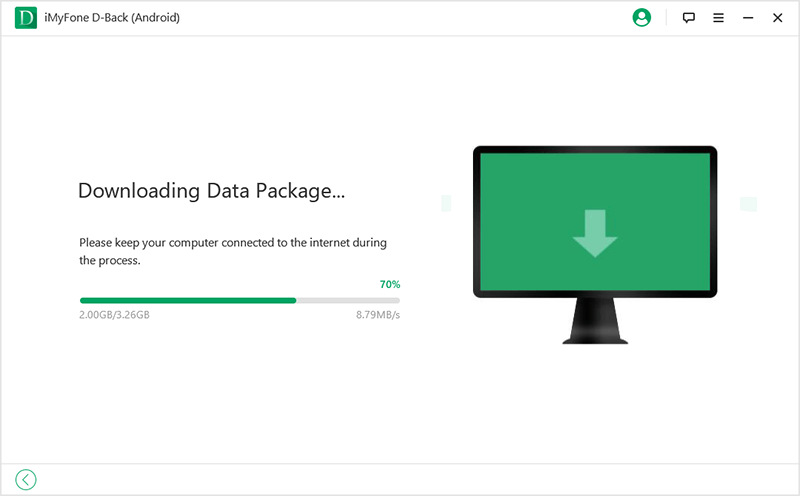 Step 3: Connect Your Android Device to PC And Enter Downloading Mode
Once the data package is downloaded, connect your Android device to PC via USB cable. Now the software will guide you to put the device into Downloading mode in simple 3 steps.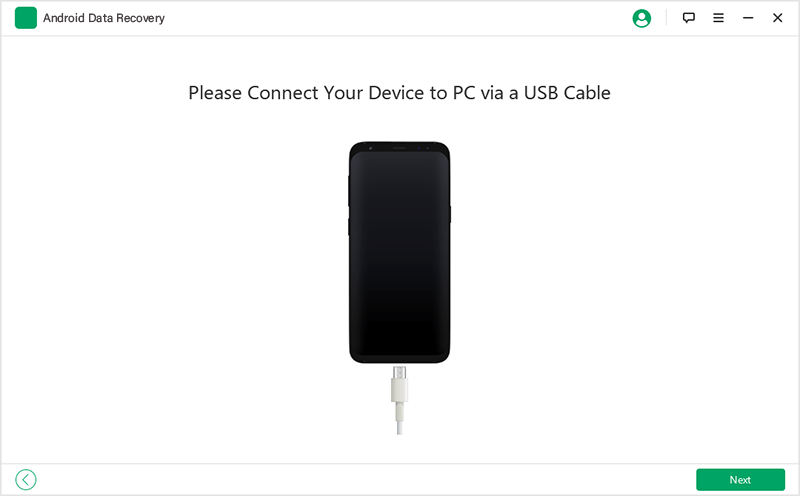 Step 4: Select The File Types and Scan
Now select the file types that you need to recover once the device is set to Downloading mode. Then tap on 'Next" to analyze the selected files.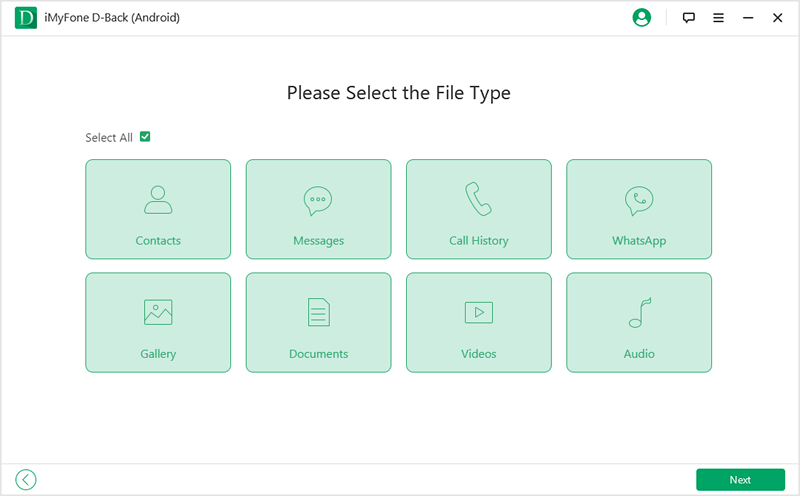 After the analysis process is over, the scanning process will begin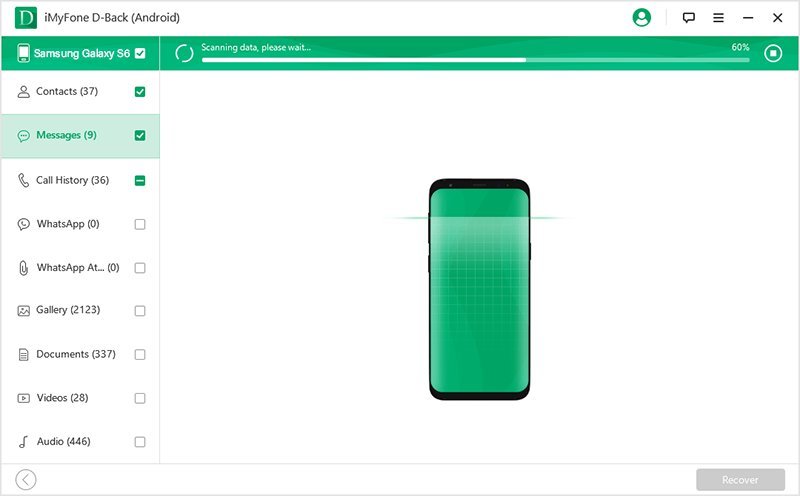 Step 5: Choose the Needed Files to Recover
Here all the list of files will be listed from Android phone/tablet after scanning. You can preview them and select some files you need. Now click on "Recover" to rescue the selected files. After this, all the files will be stored on your computer.
Way #2: Restore The Missing Data After Factory Reset Via Backup
Nowadays most of the users make a backup of their data every day to avoid any kind of data loss scenarios. If you also have a habit saving data then it's really good for you as you can easily get back your erased data after factory reset from your Android phone.
So, start following the steps as guided below:
In the first step, you have to go to your Settings & then simply go to the option Backup
After this step, make a click on Backup and restore > File restore and management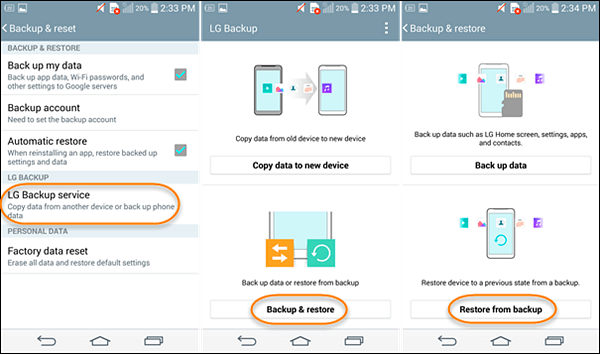 Now, you can choose those files which you want to retrieve
Lastly, just make a tap on Restore
Now, wait for some time until the recovery process is completed.
NOTE– Since factory reset will remove all the present data from your internal memory, so it is good for you to save your data on the other external storage device.
Way #3: Retrieve Android Data after Factory Reset using Google drive
If you have Google account and you are habituated of saving a backup of your data regularly. Then there is another chance for you to recover deleted photos Android internal storage after factory reset using this option. That is why; we always recommended the users to create the back up of each and every data. To know how to execute the back service app, follow the given steps:
Firstly, you need to log in to the Google account
After that, just go to Google Drive app there you'll get all of your backup files
Then, simply choose the images, videos or other data stuffs which you wish to retrieve
At the last step, make a click on Restore and then again hit on "Done"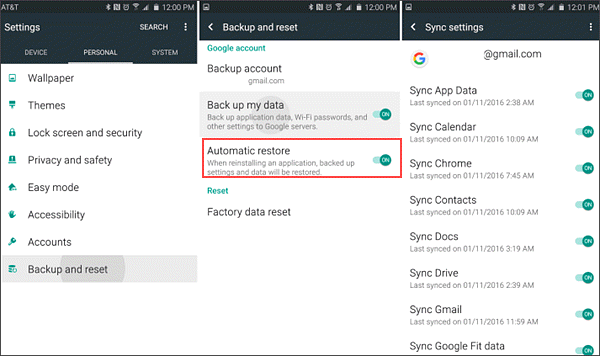 Way #4: Recover Lost Data After Factory Reset On Android Using Google Photos App
Whenever your data gets lost from your Android phone, firstly you should go to your Google Photos app and check if they are there, but if they are not found there also, then just simply start following the below steps. In fact, this is the best way to recover lost data after factory reset Android without computer.
In the first step, go to the Google photos app of your Android phone
After that, make a click on three horizontal line
Now, here you'll find the Bin option
Again, hit on open it and here you'll get all the deleted files
Lastly, just choose the photos you wish to restore and then simply tap on Restore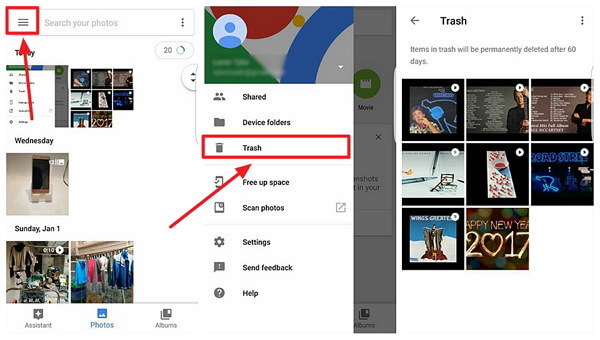 Final Words
After going through the whole blog, I hope you must have successfully used the methods to recover data from Android after the factory. The best part is when you dont have backup then go for the Android Data Recovery program.
If this article works for you, don't forget to share it with your friends and family members.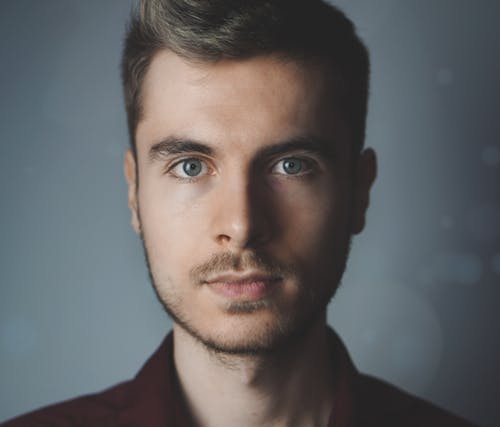 Steve Peterson, an SEO Expert as well as a technical writer. He loves to gather information about Android & iOS operating systems and write content about it. Whether its the matter of data loss situation, error or issues, broken or damaged problem, latest new going through, and several others. He guides to deal with all such things with his articles.