Did your important data deleted from Realme 7 or Realme 7 Pro phone? Wondering how to retrieve lost files from Realme 7 series? If yes then don't worry, this blog will help you to tackle the situation.
Here, you will get to know some of the best and possible ways to retrieve lost data from Realme 7/7 Pro phones.


Realme phones have made their own place in the smartphone industry and now people are loving its devices. Whether it's the Realme 6 series, 5 series, Realme X series, etc. The phone comes with several unique features and that too at a low price.
But the most disgusting situation that almost every smartphone user comes across once in their life is a data loss situation. Nobody loves to lose their precious data from their phone but unfortunately, such types of situations do occur.
So here in this article, today I am going to show you some possible methods to recover lost data from Realme 7/7 Pro phone.
Is It Possible To Retrieve Files From Realme 7/7 Pro Phone?
Yes, you can recover deleted files from Realme 7/7 Pro phone. But you should understand the complete situation here. Actually, after the data gets lost from the Realme phone, they are not permanently deleted. That stuff is still inside the device but invisible. So here, it is completely wrong to think that the files are removed forever.
You have a chance to recover them unless any new file overwrites them. It means that once a file is deleted, a new space is created for new data. Till that space is occupied by new files, you have the chance to get back files from Realme phone.
What Are The Ways To Recover Data From Realme 7/7 Pro Phone?
Now, it's time to go through the entire blog carefully and check out the methods that will recover data from Realme phones.
So let's move ahead…
Method 1: Recover Deleted Data From Realme 7/7 Pro Without Backup
One of the best and easiest ways to retrieve lost files from Realme 7 and Realme 7 Pro is by using Android Data Recovery. This is an easy-to-use software that helps to recover lost data from Realme phones without backup. It has the ability to recover all types of data like contacts, videos, photos, MP3, documents, notes, WhatsApp, text messages, and many others.
It scans the entire device completely to find lost files and restore them without any backup required. This Realme Android data recovery software not only supports Realme phones but works on other brands as well such as Samsung, LG, Sony, Oppo, Vivo, Xiaomi, OnePlus, Nokia, Lenovo, HTC, Huawei & others.
Now, it's time to download and install Android Data Recovery software to get back missing files from the Realme phone easily. Follow the complete user guide to use Android data recovery software.
Android Data Recovery- Recover deleted data from Android phones/tablets
The best and efficient tool to recover lost, deleted, disappeared, inaccessible data from Android phones/tablets. Some unique features include:
Directly recover various types of data such as photos, contacts, SMS, videos, WhatsApp, call logs, documents, notes, etc.
Recover data in any situation like accidental, water damage, unintentional, factory reset, formatting, virus attack or other reasons
Allows one-click option to "Recover" deleted files without backup

Realme supported devices: Realme 7, Realme 7 Pro, Realme C12, Realme C15, Realme 6i, Reame C11, Realme X3, Realme X3 Super Zoom, Realme Narzo 10A, Realme Narzo 10, Realme 6 Pro, Realme 6, Realme X50 Pro, Realme C3, Realme 5i, Realme X2, Realme X2 Pro, Realme XT, Realme 5 Pro, Realme 5, Realme 3i, Realme X, Realme C2, Realme 3 Pro, Realme 3, Realme 5s, Realme U1, Realme C1, Realme 2 Pro, Realme 2, Realme 1.
Method 2: Get Back Lost Data From Realme Local Backup
Realme local backup is also one of the best ways to retrieve files from Realme 7/7 Pro phone. Though there are other several backup ways Realme users have the best one here. Before you proceed further, ensure you have copied and saved those data on your Realme phone.
Here are the steps to restore files from Realme local backup:
First, go to Settings > Additional Settings > Backup and reset > Local backup. Or even you can go to Tools > Backup and Restore.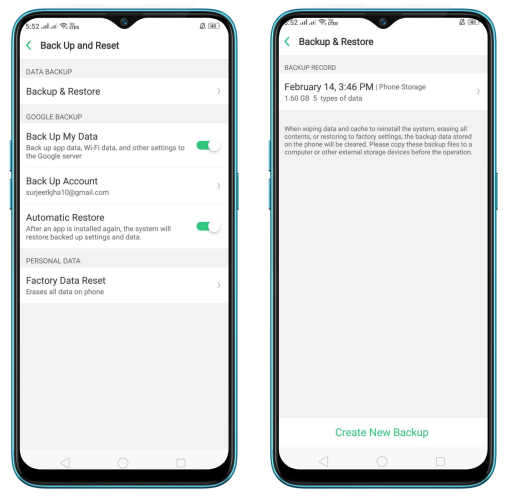 From here, you can easily find the data you are looking to restore as per its backup time
Method 3: Download Realme Files From Google Drive
You are familiar with Google Drive and hope that you have also saved some files on it.
If your important photos, videos, or any other data are on Google drive then you can easily get them by going through the below steps:
First, open Google Drive on your Realme 7/7 Pro phone
Then click on the My Drive option where all your uploaded files are listed
Select the data you want to restore like videos, photos, documents, etc
Once selected, click on the "Download" option and all the files will be downloaded on a device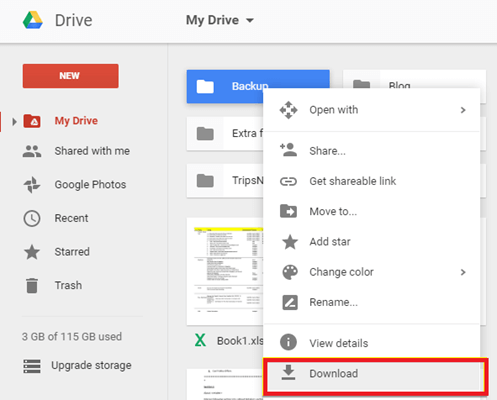 That's it.
Method 4: Recover Photos Or Videos From Google Photos
If your precious moments like videos or photos are deleted then you can check them on Google Photos. This is the app where the deleted files stay for 60 days unless they are permanently removed. So if your photos or videos are disappeared from Realme phones then check the Google Photos app once.
Here are the steps to recover deleted photos from Google Photos:
First, open Google Photos app on your Realme phone
Then click on horizontal lines at the top left upper corner
Now, you will see a Bin/Trash option
Click on it to open where all your deleted stuff will be listed
Select the videos or photos you want to restore and finally, tap on Restore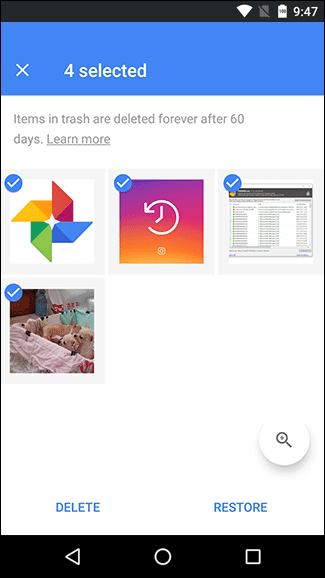 That's it, now all your data will be restored to the app and you can access them again.
Method 5: Retrieve Lost Files From SD Card
Nowadays, maximum phones are coming with large internal space but still have external storage space. It means that users can increase the storage via memory card. And this is also one of the best ways to store files from the phone.
So, when your important files are deleted from the Realme phone then you can also check those data on the SD card as well. Maybe some data you have stored on it.
You can better check it by connecting the SD card to the computer via a USB cable or card reader. And then check the files if it's available. Copy those data and paste them on the computer as a backup for the future.
Method 6: Get Back Lost Files From Computer
Many users also save their important data on the computer as a backup. So did you do the same thing? If yes then this can be helpful to you. Check your deleted files on the computer and see if they are available.
If you find them then simply copy and paste them into your phone's internal memory. But before that, connect your device to the PC via a USB cable and copy all the data you want to access on your device.
And that's it, now use them as before.
Conclusion
Well, it's time to conclude this entire article. Hopefully, whatever methods discussed in this blog will definitely help to recover lost data from Realme 7/7 Pro phone. Manual, as well as automatic solutions, are mentioned.
If nothing works for you then don't forget to use Realme Data Recovery software to retrieve deleted contacts, pictures, documents, videos, movies, etc from Realme phones.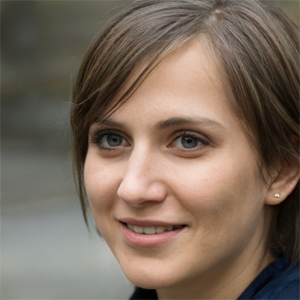 Kim Keogh is a technical and creative blogger and an SEO Expert. She loves to write blogs and troubleshoot several issues or errors on Android and iPhone. She loves to help others by giving better solutions to deal with data recovery problems and other issues.