As we all know that, mobile data is very important for all of us to run social media apps or to perform any task on Android. We can't even imagine our life without the internet.
But sometimes, it may happen that the mobile data is ON but still it's not working on Android?
So, if you are in such a situation, then you must be looking for its fixes.
This article will show you some of the potential ways on how to fix mobile data not working on Android.
Along with the easy and effective fixes, you will also come to know the major causes of can't connect to mobile network Android.
So, without wasting any more time, let's move ahead……
Jump To Solutions Directly:
Why Is My Mobile Data Not Working On Android?
Mobile data not working on Android issues can occur due to basic or small software glitches.
However, you may also experience no network connection on Android error due to faulty hardware/system-wide outage.
But, now you don't need to worry about anything. By applying proper methods, you will be able to fix cellular data not working on Android easily.
How To Fix Mobile Data Not Working On Android Phone?
Many users don't know what to do if mobile data is on but not working.
In this case, let's try out each and every solution listed in this guide and find which one helps you to troubleshoot the error.
Solution 1: Turn Off/On Your Mobile Data
Whenever you are stuck with such kind of mobile data issues on your phone, the first thing you should do is – switch off your mobile data and then turn it on again.
As the problem is with the internet connection, turning off and on the mobile data will surely help to solve data connection problem in Android mobile.
Here's how you can do so:
Swipe the notification bar from the top of the screen and simply enable and disable your mobile data.
Alternatively, you can navigate to your Settings app and then turn off & on the internet connection of your device.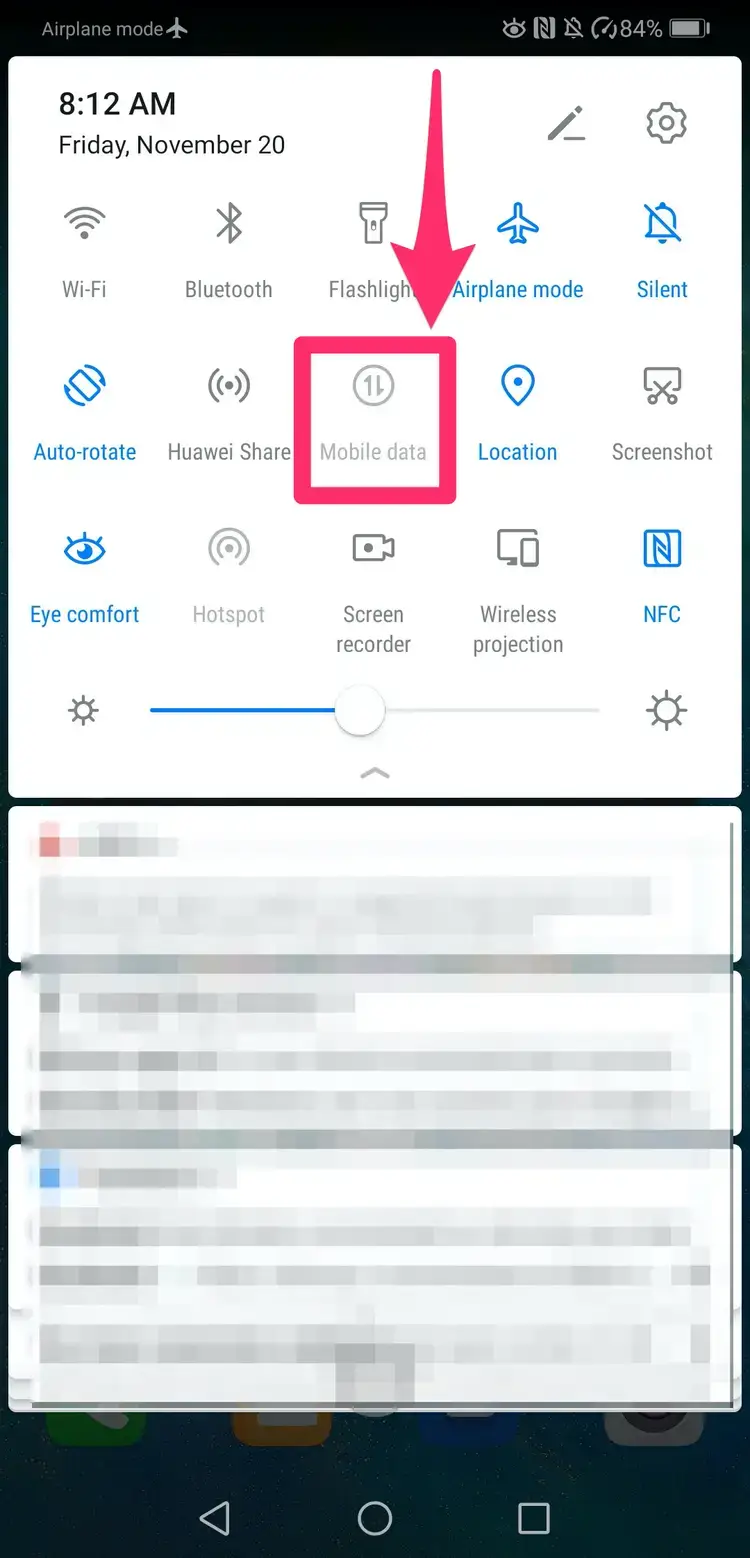 Solution 2: Re-start Your Android Phone
Restarting the device might sound silly but this is one of the effective ways to fix different kinds of minor issues or small glitches.
So, here I would also like to suggest you restart your device.
To do so, press and hold a Power button on your device until the Android phone logo appears on the screen.
Among these options, simply touch the Restart option. Now your device will restart itself and your problem will be fixed soon.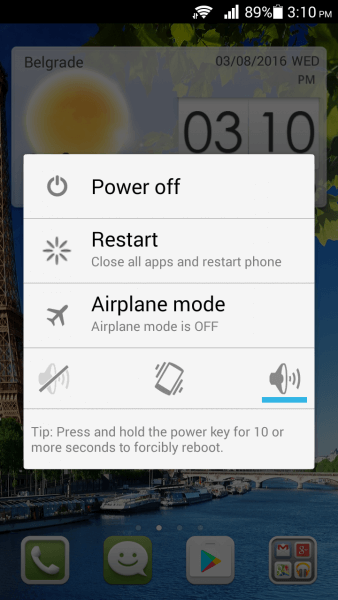 Solution 3: Fix Mobile Data Not Working On Android By Re-Inserting The SIM Card
If your mobile data is turned on but it's still not working then try removing the SIM card and re-insert it back on your mobile.
If there is any SIM card-related issue like incorrect APN then re-inserting the SIM card will fix the issue soon.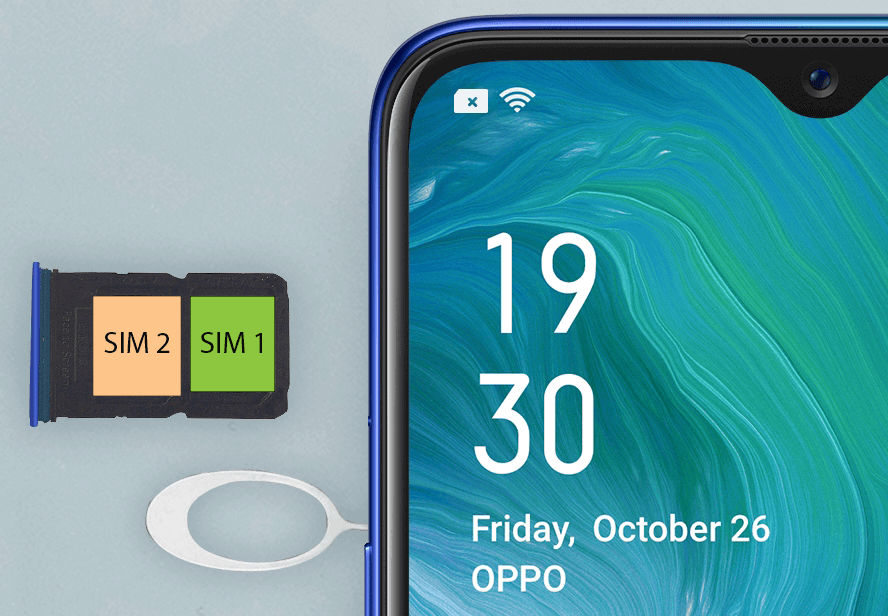 For that, you have to switch off your smartphone and then take out a SIM Card from the device. Now, wait for at least 30 seconds & then simply re-insert your SIM card back into the device.
Solution 4: Check Out The Plan Validity
It's quite possible that your data plan validity has been exhausted or expired due to which your mobile data has stopped working.
If your data plan is exhausted before time or the plan is expired then most certainly the internet services will get blocked by the service provider.
In such a situation, you may have to recharge or buy a new package/plan.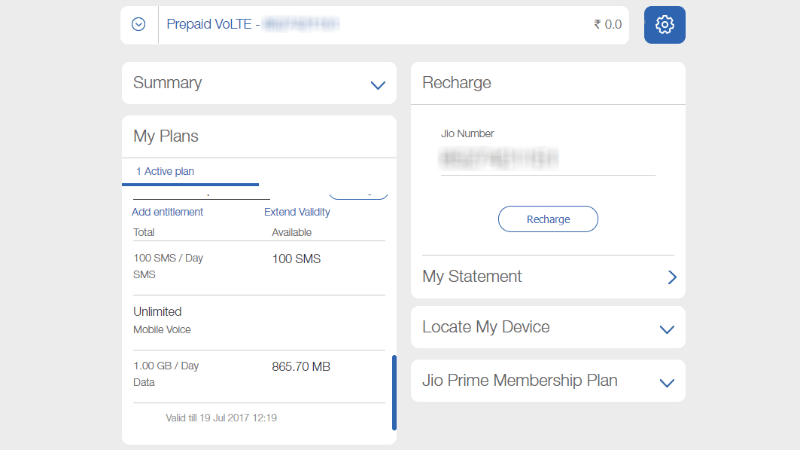 So, you need to check whether your data plan validity has been expired or not. If it's exhausted then you need to recharge immediately in order to activate the plan again.
Solution 5: Toggle On &Off The Flight/Airplane Mode
Since flight mode disables all the wireless antennas like Wi-Fi, mobile data & Bluetooth, this method can also help you to fix no internet connection issue on Android.
Often times simply toggling on and off the airplane/flight mode can reset the settings and also brings everything to normal.
Usually, airplane mode is found in Quick Settings. In case, you couldn't find it there, just open your Settings app & choose Network & internet then tap on Airplane mode.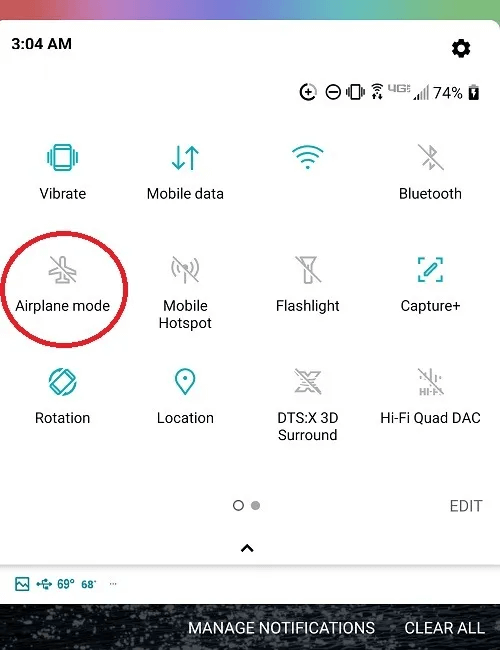 Solution 6: Change The APN Protocol
Another solution that you can try to troubleshoot no network connection on phone issue is to change an APN protocol.
Actually, not all devices have such an option in an APN setting section. But, there are many smartphone models which let you change an APN protocol & leave it totally blank.
Thus, if you have this option on your device, change a field to IPv4 or IPv6. Ensure to select this option in place of having one of two options.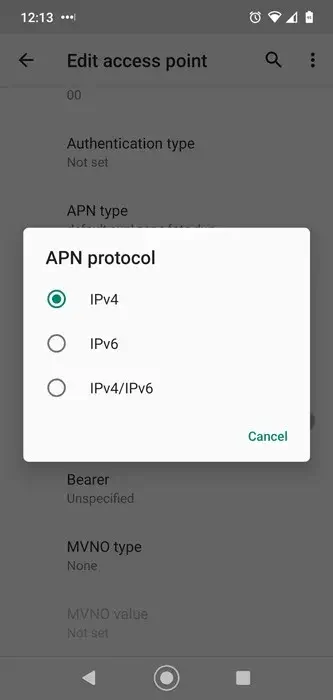 Solution 7: Check Whether You Are Using Right Network
When you come across such a situation then it's very important to check if you are using the correct mobile network. Some network mode has some limitations.
Some 4G network works well with 4G compatible phones whereas some may not work. So here you should check whether both device and network are compatible or not.
However, there is no difficulty in changing the network mode. Just open Settings and select "Mobile data". From there, select "Network mode" and opt for the best option from there.
Solution 8: Reset Network settings
Resetting the network settings is another effective way to fix mobile data not working on Android.
So, let's check out the below-guided steps:
Open the Settings application then simply choose the System option
After that, make a tap on the Reset option
Again, choose Mobile & Bluetooth, Reset Wi-Fi
Hit the Reset Settings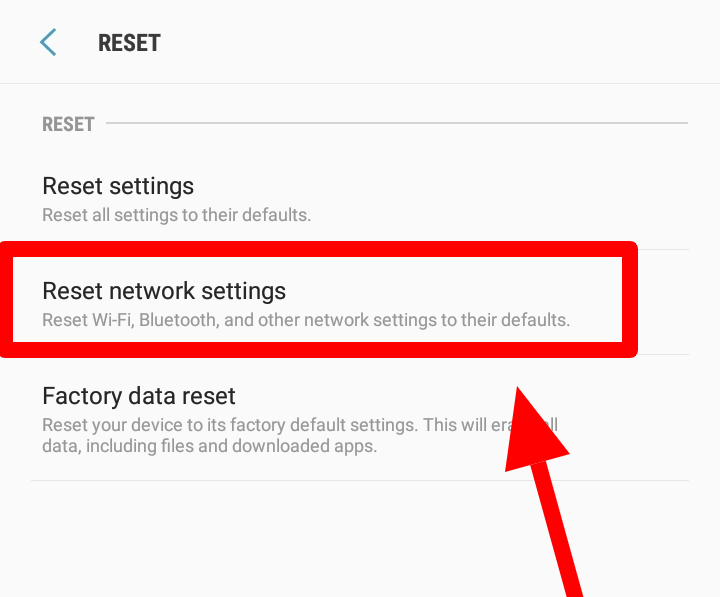 After finishing the above steps, just restart your Android phone and check if the mobile data problem has been resolved.
Solution 9: Factory Reset Your Device
When all the above fixes do not work for you then I will suggest you factory reset your phone. This might be the solution to fix cellular data not working on Android.
But before you move ahead, kindly backup all stuff from your phone to avoid any kind of data loss situation. After that, go to Settings > select Backup and Reset and click on Factory data reset.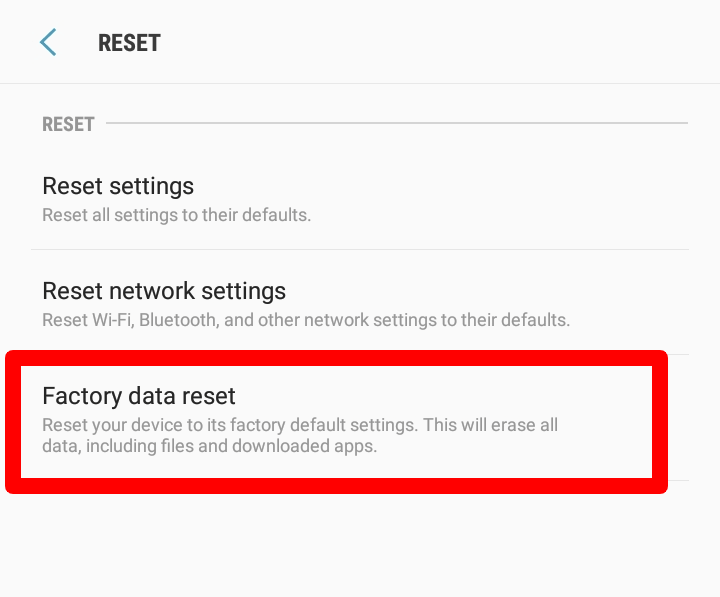 Now confirm the selection and wait unless the process is over. Now, check if mobile data not working on Android error is resolved or not.
FAQ [Frequently Asked Questions]
What Should I Do If My Mobile Data Is Not Working?
Whenever you face any kind of mobile data issues on your device, simply turn off and on the internet connection of the device by swiping the notification panel. And if this trick fails then restart the device once. Undoubtedly, this will help you to fix this network issue.
Why is my mobile data not working?
Mobile data not working error can occur due to minor system glitch or even error from the mobile operator. There can be hardware issues as well. Simply rebooting the device can solve the error and if not then other tricks can help to solve the error.
Time To Conclude
So, this is all about how to fix mobile data not working on Android mobile.
There are several reasons that could lead the internet connections issues on your device.
So, whenever you receive such types of mobile data errors on your phone, you must try out the above-listed fixes before applying any drastic methods.
I just hope, now you must be able to connect with the internet again without coming across any error.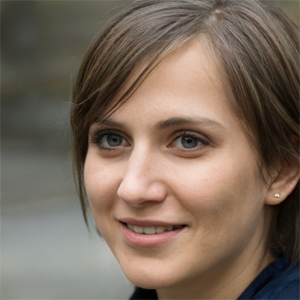 Kim Keogh is a technical and creative blogger and an SEO Expert. She loves to write blogs and troubleshoot several issues or errors on Android and iPhone. She loves to help others by giving better solutions to deal with data recovery problems and other issues.