Is your Android phone keeps on ringing but you couldn't see the incoming call on the display of the screen?
If this is the situation right now then you must read this tutorial. This article contains some tried and tested solutions to fix incoming calls not showing on Android phone with ease.
Before taking any action to solve incoming calls not working on Android, let's know the common reasons behind this issue.
Why My Incoming Calls Are Not Displaying Android?
Well, your incoming calls aren't displayed on Android due to multiple reasons. It might happen that you have turned off the call notification on your device or you have disabled the do not disturb mode.
However, such kind of error usually occurs due to system software issues or glitches problems. No matter what causes incoming calls not showing on screen issues on your phone, the below-guided measures will help you to fix this problem.
How To Fix Incoming Calls Not Showing On Android?
Let's try out the manual strategies mentioned below and fix incoming calls not showing on Android phone issue successfully.
Solution #1: Restart Your Smartphone
Restarting the smartphone is the first and foremost trick to troubleshoot incoming calls not showing on screen issues. As I always said, this method usually helps the users to fix various kinds of minor issues and glitches.
So, before moving towards any other technical solutions, I'll suggest you restart your Android phone once.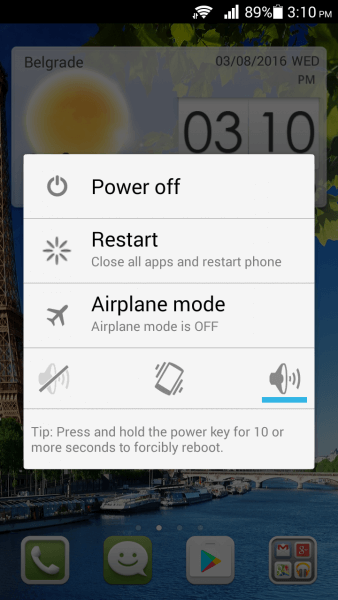 In case, this method doesn't work then simply try out the next one.
Solution #2: Force Stop Phone App
The next solution that comes after restarting the device is – Force Stop the Phone App. You may also try to resolve this issue is force closing your phone app & opening it again.
Here are the steps to follow:
Step 1: All you need to do is keep pressing the Phone app icon until the options appear on it.
Step 2: Then, move towards the menu App Info.
Step 3: After that, choose the Force Stop option that is below the screen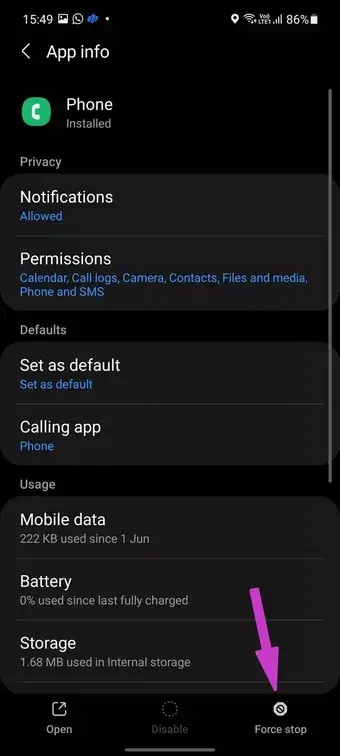 Step 4: Now, try opening the phone app one more time.
Hopefully, this method may help to solve incoming calls not showing but phone is ringing issue.
Solution #3: Disable Do Not Disturb Mode On Android
It might happen that you've enabled the do not disturb mode on your Android phone due to which your incoming call isn't showing on Android.
This mode works to silence each sound of your smartphone including the incoming calls as well as notifications and also turns off the vibration except the alarms.
In order to disable the Do Not Disturb feature, you need to visit the Settings app then Sounds & Notification. And after that, find out the DND option & simply turn off this mode. However, you may also disable this feature directly from a notification bar.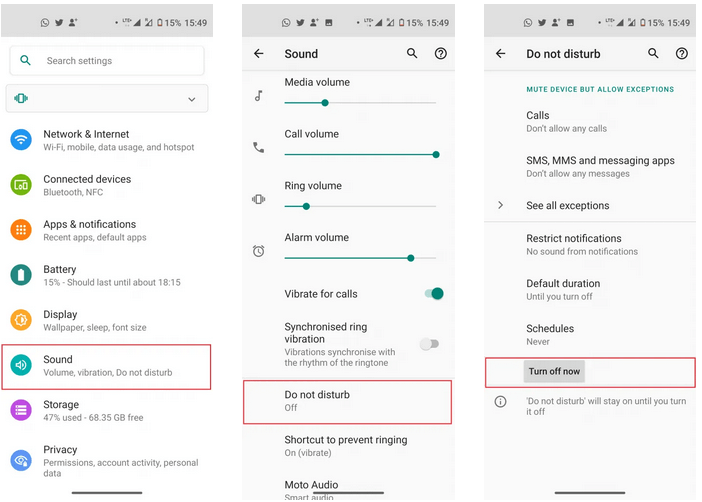 Solution #4: Clear Cache Of Your Phone App
If you are getting a lot of important calls in a day then it's very important for you to fix this issue as quickly as possible.
Thus, you should try to fix incoming calls not showing on Android by clearing the cache of the phone app.
Here's how to do so:
Keep pressing the Phone application icon & then open the menu App Info.
From the usage, choose Storage and make a click on Clear cache located at the bottom.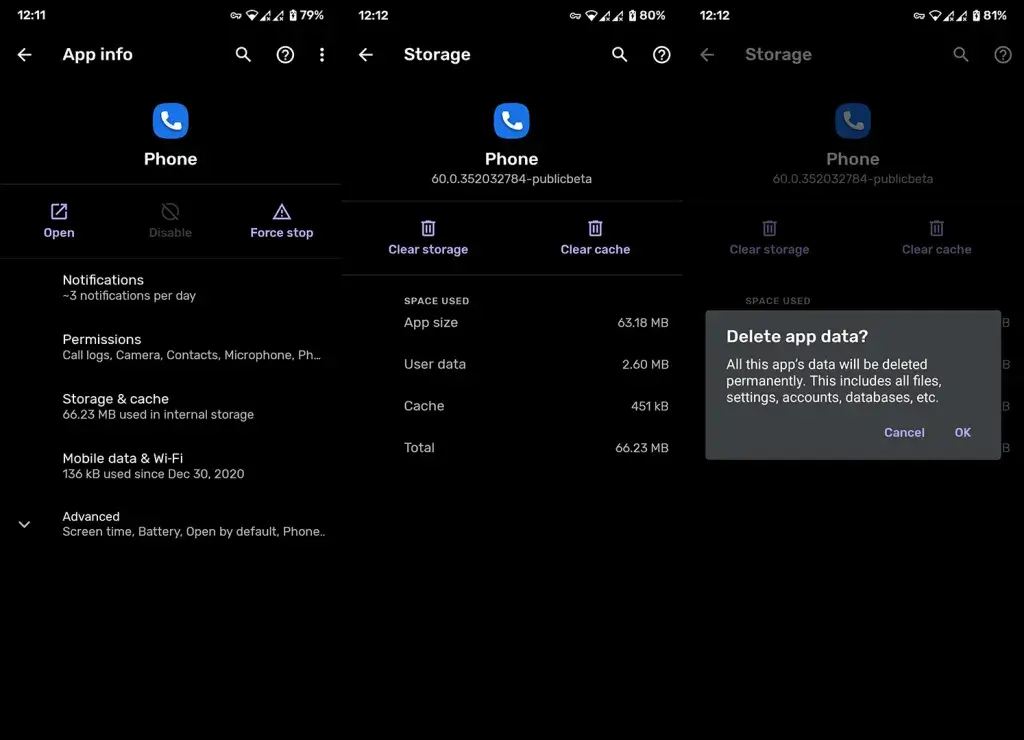 Solution #5: Turn On The Call Notification Feature
Generally, the call notifications feature is always enabled by default in every Android device. And most of the users don't want to make changes in the call notification setting.
But, in some cases, updating the OS may change it. Remember, turning off the call notification will not display any of the notifications during incoming calls.
How to enable the call notification feature on Android:
Step 1: Head to your Settings app on your Android phone
Step 2: Now, search the 'Apps' opt. in your device & open it.
Step 3: Afterwards, open the 'manage system' applications search for the 'Call Settings' option, and open it.
Step 4: Next, choose and open the 'Advanced Settings' option, and check whether the call notification feature is disabled or not. In case, this feature is disabled, you need to turn on this option by tapping the on-call notification.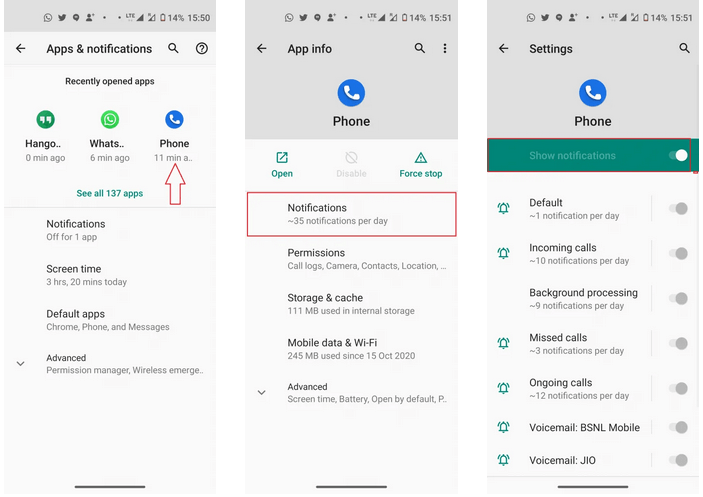 Solution #6: Check The Permissions For Dialer Or Phone App
Generally, a pre-built Dialer or phone application should have the permissions in order to access the Contacts but for sake of the troubleshooting, you'll need to check this.
Yes, if you're using any third-party app dialer then you have to grant it permission to see the names of the contacts with incoming calls.
Steps to check the permission for the dialer or phone app
Open the Settings app on your phone
Then, choose Apps & notifications then All apps
Now, open the Dialer or Phone (the application that you use to dial & receive calls).
Hit on Permissions to make sure that an application has permission in order to access Contacts.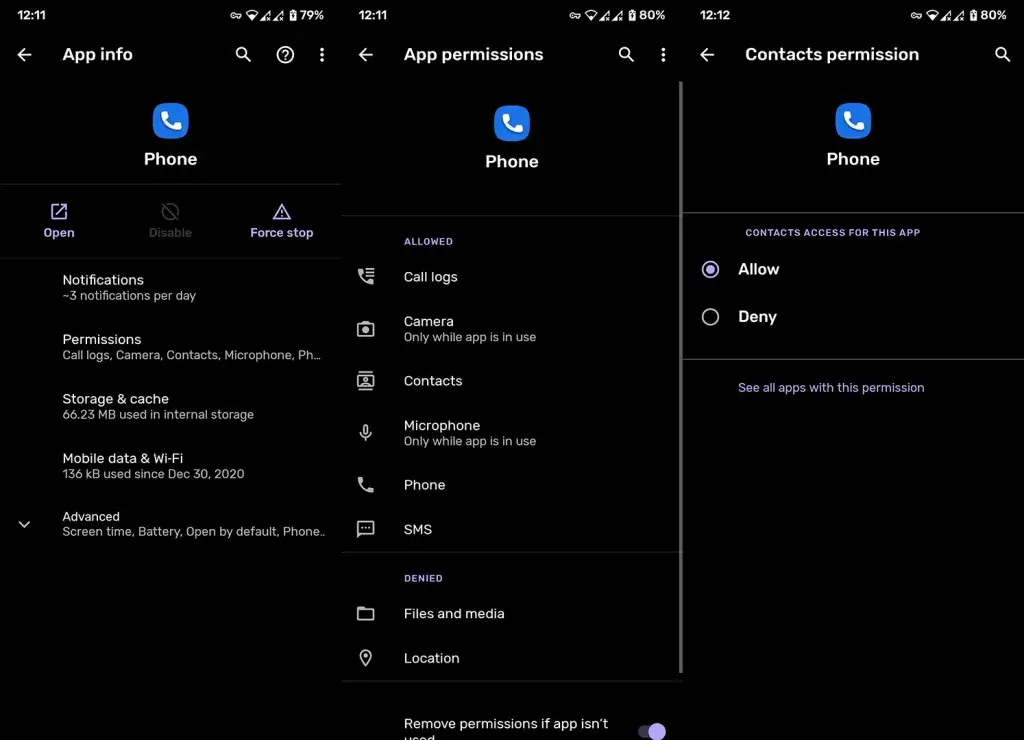 Solution #7: Reset the App Preferences
Whenever we reset the app preferences, it might move to the default settings & then the app may begin to work properly. Under this, incoming call not showing on screen issue is also included.
Step 1: Access your phone's Settings app and simply move to the Apps & notifications.
Step 2: Again, go to the All Apps option & tap on the 3 dots icon which is located at the upper right corner.
Step 3: Next, tap on the "Reset app preferences" and then it displays you the pop-up.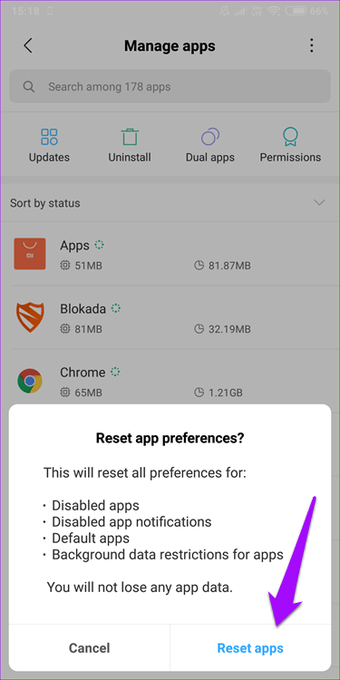 Step 4: At last, make a touch on the Reset apps option.
Please Note – Resetting the app preferences will not delete any of the data from the apps.
Time To Conclude
I just hope, these solutions are enough to fix incoming calls not showing on Android.
So, before resetting your device or visiting the service center, you must try out the above-discussed solutions.  
Luckily, if one of them works to incoming calls not working on Android issues then you didn't need to go anywhere.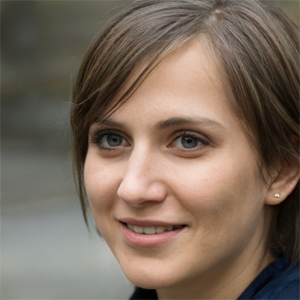 Kim Keogh is a technical and creative blogger and an SEO Expert. She loves to write blogs and troubleshoot several issues or errors on Android and iPhone. She loves to help others by giving better solutions to deal with data recovery problems and other issues.