There are plenty of Android games available in the Google Play Store and users just love to download and play them. Most of them are free of cost whereas you also get paid games.
But it has been seen most of the time that users delete their important games and their data accidentally. They don't know how to restore deleted games data on Android.
So if you are also dealing with the same situation and are willing to get back game data on your phone then this is the right place. In this article, I will teach you various ways how to recover deleted game data on Android phone.
What Are The Ways To Recover Games Data On Android- Best Methods
Now, let us go through the methods that will help you and other Android users to retrieve their important game data on your Android devices.
Method 1: How To Restore Deleted Game Data From Google Play
You must know that Google Play Store has every type of game for Android users. So whenever you delete any game on your phone that was downloaded from Google play then you can restore them easily.
Here are the steps to follow:
First, open Google Play on your Android phone. Then click on the three-line icon to open a menu
Now, click on My Apps & Games where you will see three options: Updates, Installed, Library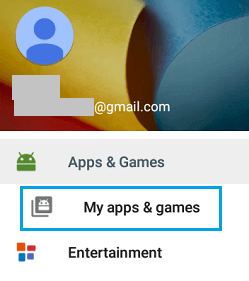 In the installed part, all the list of apps installed will be seen
To see the deleted app, you need to go to the Library tab
From here, uninstall and then reinstall the game to play it
Remember, once you reinstall the game, you can start from where you have stopped because game data gets saved to its server.
Method 2: Retrieve Game Data Synced With Google Drive
Many users don't use their Google or Facebook accounts to join and play the game. If this is the situation and you have deleted your game data then make sure the recovery process will not be easy.
However, there is nothing to lose hope for because until your data is synced with Google Drive, you can restore deleted games data on Android.
Follow the below steps as guided:
First, you have to open Google Play Store on your phone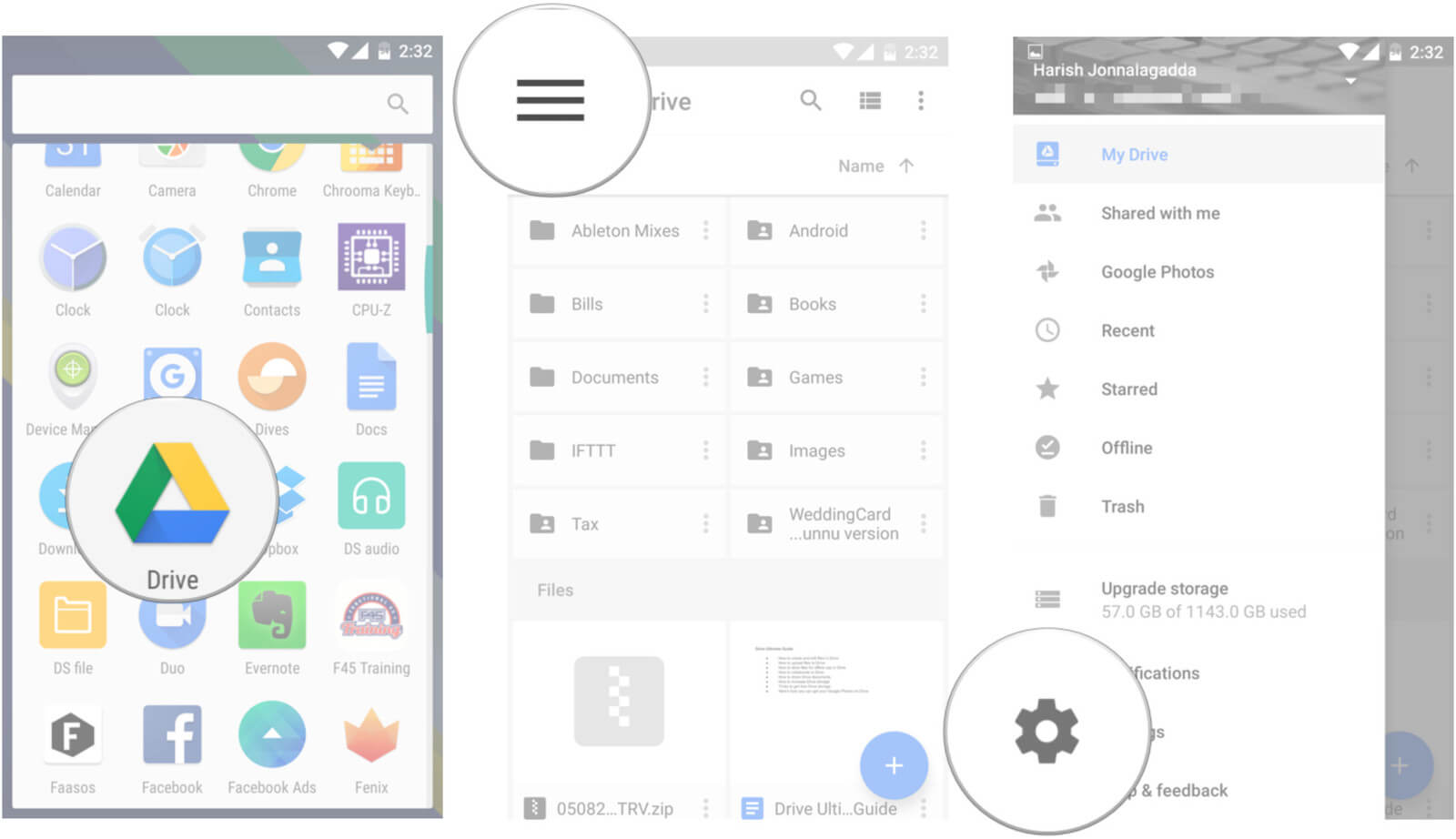 After that, click on the My Drive option and open Settings
Next, tap on Manage Backup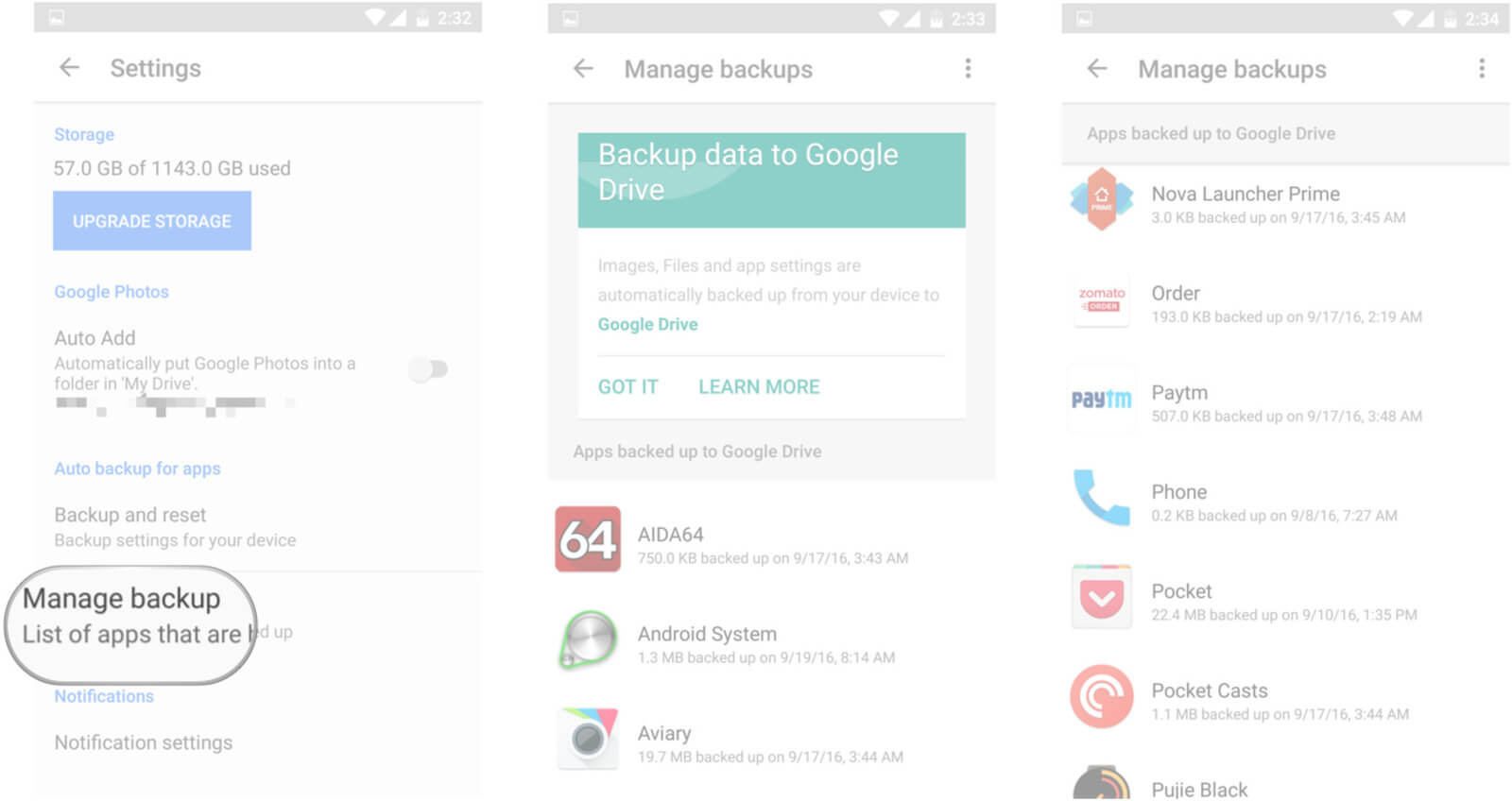 You will see the apps list using a backup from where you can download Android game data easily.
Here, you can get your game data saved on the server. But if no data is saved on the server then it may happen that those data are permanently deleted.
Method 3: How To Restore Deleted Game Data On Android Without Backup (Suggested)
Recovering game data or any other from the phone is not an easy task. However, if you have created a backup then you can restore them but what if any user has not done so? Well, in that condition, I will suggest using Android Data Recovery.
This is professional recovery software that easily find and restore deleted game data on Android without backup. It has the highest recovery rate and so it's highly suggested by experts as well. not only games data but it can restore other Android data like contacts, photos, videos, documents, notes, WhatsApp chats, music files, calls logs, etc.
It does not matter for whatever reasons the data are lost or deleted, this powerful software retrieves data with ease. The recovery program supports all types of Android phones like Samsung, Sony, LG, Huawei, Nokia, Lenovo, Realme, Xiaomi, Oppo, Vivo, Camon, Google, OnePlus, and many more.
Therefore, it's time to download and install this amazing recovery tool to restore deleted app data on Android.
To know how to use the software, go through its complete user guide.
Android Data Recovery- Recover deleted data from Android phones/tablets
The best and efficient tool to recover lost, deleted, disappeared, inaccessible data from Android phones/tablets. Some unique features include:
Directly recover various types of data such as photos, contacts, SMS, videos, WhatsApp, call logs, documents, notes, etc.
Recover data in any situation like accidental, water damage, unintentional, factory reset, formatting, virus attack or other reasons
Allows one-click option to "Recover" deleted files without backup

FAQ:
Where are game files stored on Android?
When you download the games from Google Play Store, then it goes to internal storage > Android > Obb folder. Buf if your apps are stored on external storage then go to SD card > Android > data/obb.
Does a factory reset delete game data?
There is no surety about whether the game's data are deleted or remains after factory reset. Most of the time, some data still remains in the device itself after doing a factory reset. Therefore, it means that factory reset does not delete game data on Android.
Where does deleted data go on Android?
After the data or files are deleted on your Android phone, it stays in the device internal memory in hidden form. Even you can check them in the Recently Deleted folder where the data stays for 30 days.
How Do I Restore Game Progress On Android?
If you want to restore the progress of your game then follow the below steps: Select internal storage to get backed the games list > then choose games you want to restore. After that, tap on Restore > Restore My Data. Now, wait for sometime unless the entire process is over.
Conclusion
Everyone loves to play games on their Android phone and also wants to continue later on from where they have left. But many times, the game and its data are deleted due to which users get frustrated to play that game again.
In such a situation, it will be a happy moment when you can restore games data on Android. In this article, I have discussed 3 useful methods how to restore deleted game data on Android phone. Follow them and play your games without any problem.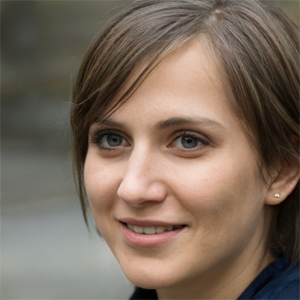 Kim Keogh is a technical and creative blogger and an SEO Expert. She loves to write blogs and troubleshoot several issues or errors on Android and iPhone. She loves to help others by giving better solutions to deal with data recovery problems and other issues.